Delta has won accolades with its decision to make inflight Wi-Fi free for all SkyMiles members earlier this year – the first of the big four U.S. carriers to do so. Nine months later, the airline is reaffirming its promise to get free internet onboard all its jets within the next year, from ultra-long international journeys to short hops on its smallest regional jets.
The Atlanta-based airline flipped the switch for free Wi-Fi back on Feb. 1, offering high-speed connectivity to SkyMiles members (or those who sign up for a free account in the air) … and in our experience, it lives up to the hype. But some travelers are still seeing price tags for Wi-Fi: The free option is available mainly on domestic mainline jets like Airbus A320s and Boeing 737s – the planes Delta has managed to outfit with a newer, faster Wi-Fi provider.
Today, more than 600 Delta planes have free Wi-Fi online – nearly two-thirds of its fleet. More will get it soon.
Delta announced on Wednesday that smaller regional jets – operated under the banner of Delta Connection – and even its old Boeing 717 fleet will be outfitted with free Wi-Fi from a new provider starting in mid-2024. Meanwhile, a Delta spokesperson confirmed the airline has begun outfitting its widebody fleet flying long-haul routes with the fast-and-free Wi-Fi technology, aiming to wrap that up by the end of next year, too.
All told, the airline is still on track to fulfill the goal it set nearly a year ago: Free Wi-Fi on every Delta plane by the end of 2024.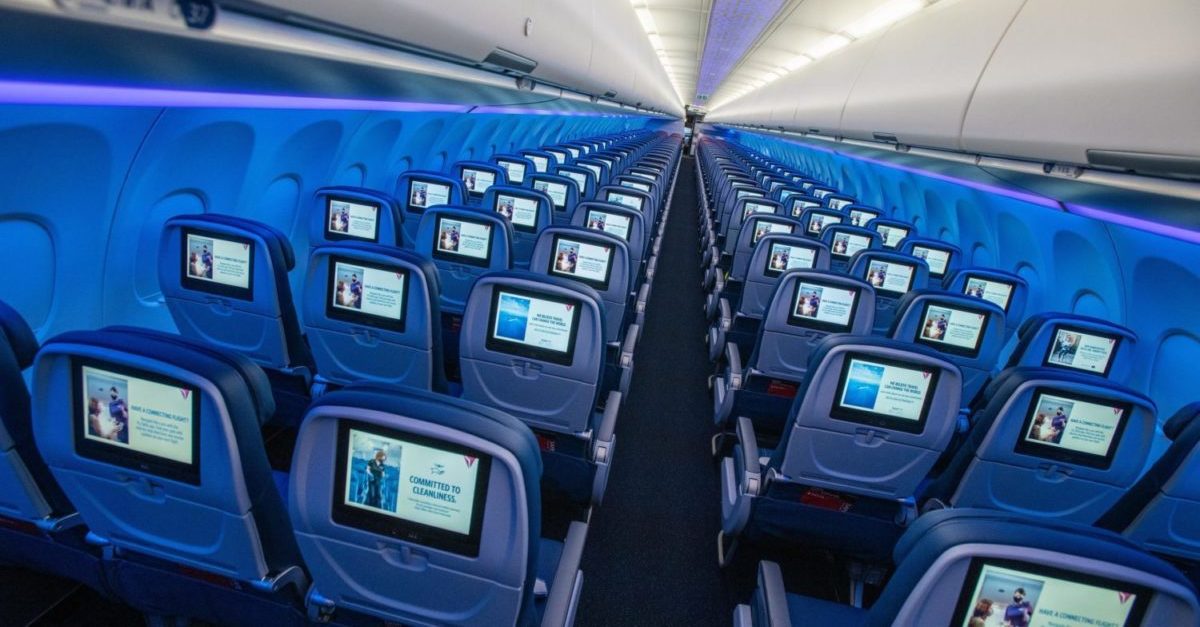 It's been a long time coming.
Delta CEO Ed Bastian first raised the prospect of making onboard Wi-Fi free five years ago in 2018, saying: "I don't know of anywhere else, besides in an airplane, that you can't get free Wi-Fi. We're going to make it free."
But the lofty goals of democratizing internet access in the skies quickly clashed with the realities of throttling speeds as 150-plus passengers get online at 30,000 feet. A brief test in spring 2019 led to sluggish, if not unusable speeds onboard.
Those issues eventually led Delta to end its exclusive relationship with Wi-Fi provider GoGo and bring Viasat onboard, unleashing a brand new, satellite-based internet service onboard with much faster speeds. After several additional rounds of testing for more and more users, the airline officially launched free Wi-Fi on Feb. 1, 2023.
Delta is also installing that same Viasat technology on its long-haul international fleet while a second provider, Hughes, will outfit regional jets and Boeing 717s with onboard internet. It'll take another year or so before Wi-Fi is free on each and every Delta flight.
Until then, you'll be able to access complimentary high-speed internet on most Delta domestic flights simply by connecting and logging in with your SkyMiles account. There's no one-device limit for using free Wi-Fi, either: Travelers are able to get online using the same SkyMiles account on multiple devices – a huge help for families trying to keep kids entertained.
Thrifty Tip: To find out if your Delta flight has complimentary internet onboard, look for the "Free Wi-Fi for SkyMiles Members" placard when booking your trip. Or just look for a sign as you're boarding the plane.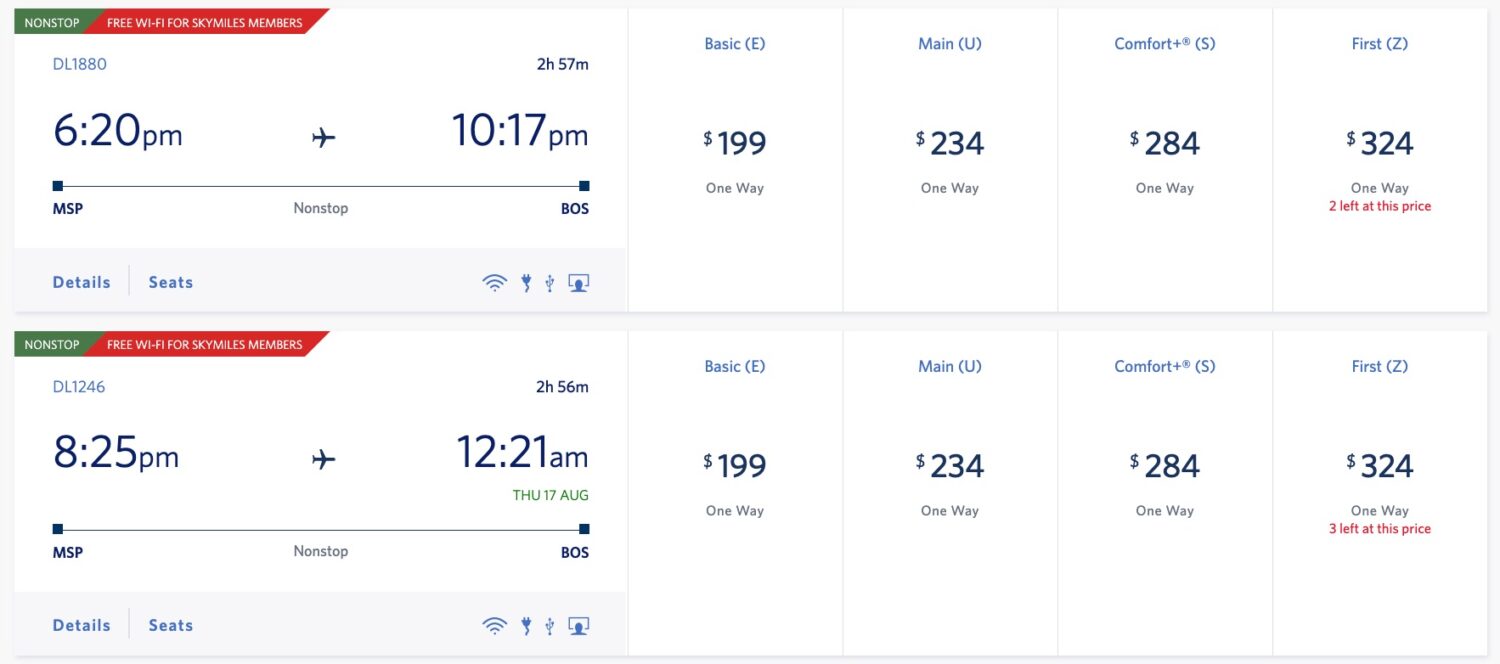 Delta is the first of the four major U.S. airlines to offer free Wi-Fi to all flyers – but not the first airline, period. That distinction goes to JetBlue, which has offered free gate-to-gate Wi-Fi for its passengers for many years.
Bottom Line
Delta is on track to offer free onboard Wi-Fi on each and every plane by the end of 2024.
After launching in early 2023 on most (but not all) domestic flights, the airline has begun outfitting long-haul international jets with high-speed Wi-Fi technology. And with a new partnership, Delta now has a way to offer free internet onboard even short flights on regional carriers.