Flying this summer is bound to be bumpy, as the U.S. airlines who shrank to survive the downturn in travel last year are now overmatched by surging travel demand. When things go wrong, that means flight delays and cancellations are inevitable.
And things are going horribly, horribly wrong for Spirit Airlines. The Florida-based budget airline is in the midst of an unprecedented meltdown, canceling more than 2,000 of its flights since Sunday and delaying hundreds more.
Want more travel news and flight deals sent straight to you? Sign up for our free newsletter!
By Thursday morning, there was no sign things were improving – in fact, they may be getting worse, despite assurances to the contrary from Spirit. Here's a look at just how bad things have gone for Spirit and its flyers this week.
On Sunday, Spirit canceled 165 flights and delayed about 340 more
On Monday, the airline canceled 334 flights while nearly 230 were delayed
On Tuesday, Spirit canceled a whopping 430 flights – more than 60% of its entire schedule – and delayed about 140 more
On Wednesday, Spirit canceled another 427 flights, making up roughly 60% of its schedule yet again.
Thursday, Spirit canceled 450 flights – scrapping more than 50% of its schedule for third straight day.
The issues dragged into Friday, with Spirit canceling another 337 flights by mid-afternoon – 43% of its schedule for the day.
Add it up, and Spirit has canceled roughly 45% of its flights since Sunday. All those numbers come from FlightAware.com, which tracks flight delays and cancelations.
The issues are clearly taking their toll on the airline. Photos and videos of passengers stranded at gates, waiting for updates have gone viral online, including a near-riot in San Juan (SJU), Puerto Rico on Sunday. Spirit began issuing $50 vouchers to all travelers flying with them this week, whether their flights were affected or not.
In comments reported Friday by CNBC, Spirit CEO Ted Christie faulted a perfect storm of factors that had been building for weeks, including staffing issues, bad weather, and technical problems. He said the cancellations and delays should come to a halt by the middle of next week.
"We're beginning to turn the corner and get our legs under us where we can start to build back to where we were before," Christie said.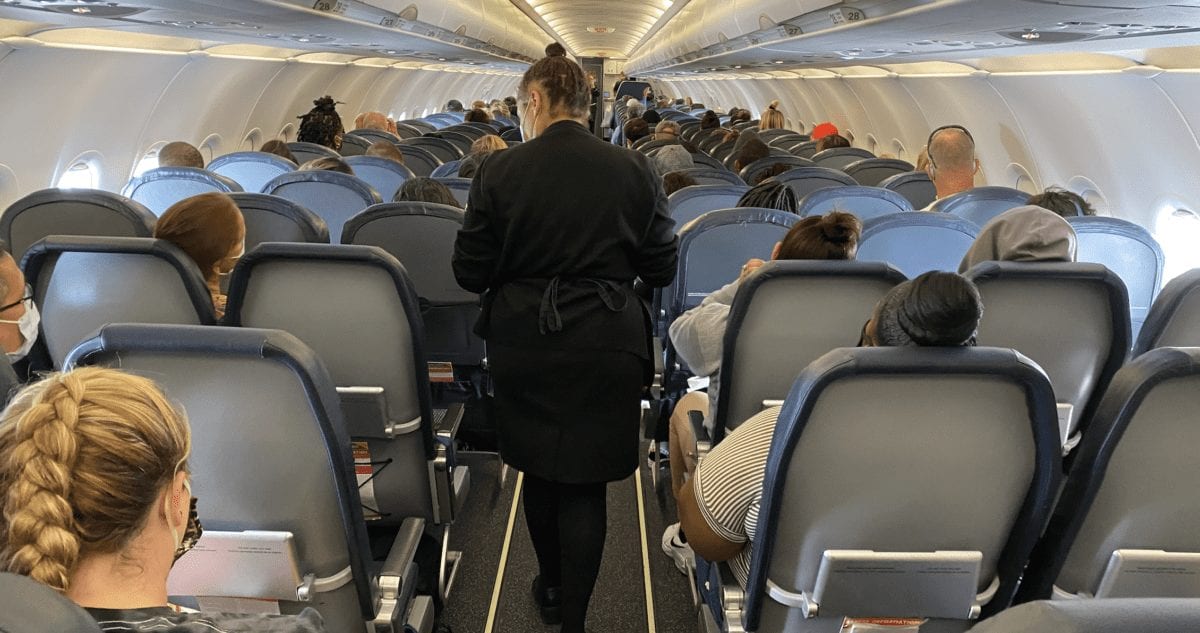 See what it's like to fly Spirit during the COVID-19 pandemic!
Spirit isn't the first to cope with scheduling issues.
Delta canceled hundreds of flights over last Thanksgiving, Christmas, and again around Easter. Both Southwest and American suffered considerably earlier this summer, canceling hundreds of flights and delaying thousands more. And American has its own problems right now, too: The airline has also canceled hundreds of flights over the last several days.
But those woes pale in comparison to what's happening with Spirit Airlines right now, where a vast majority of their flights this week have been either canceled or delayed. While Spirit may be notorious for its penny-pinching ways and knee-crunching seats, it's made major strides in recent years to get flights in and out on time: It was one of the top-ranked U.S. airlines for on-time performance in 2019.
Budget carrier or not, airlines' problems with delays and cancellations all boil down to the same issue: After shrinking this time last year, they're stretched too thin. And when something goes wrong, everything falls apart – fast.
What's Happening at Spirit?
It all starts with something as simple as bad weather.
Storms swept across much of the South on Sunday, forcing airlines like American, Spirit, and others to delay or cancel flights. Bad weather is inevitable in air travel, and it can have a cascading effect on any airline, big or small.
For starters, it leaves planes and crews out of place. For example, Spirit canceling a flight from Fort Lauderdale (FLL) to Las Vegas (LAS) is one thing. But when the airline is counting on having that plane – and its crew – in place to operate a flight from Las Vegas to Denver (DEN). That domino-like effect continues to wreak havoc on Spirit today.
In normal times, airlines would have excess crews to help pick up some of the slack and recover faster. But these aren't normal times.
As travel collapsed last spring, airlines shrank through voluntary leaves, buyouts, and early retirement packages as travel collapsed last spring. Fast forward to this summer, and they haven't been able to staff up fast enough as Americans return to the skies.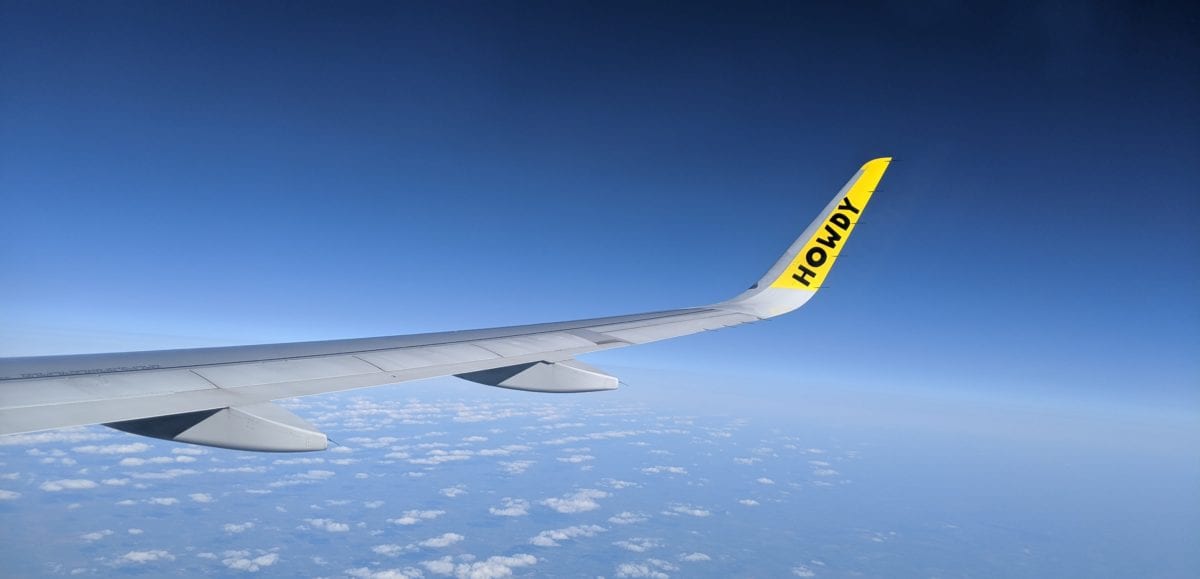 There's much less room for error for these airlines than there was pre-pandemic. Add in a bad storm or labor issues, and airlines that are already stretched to their breaking point can quickly fall apart.
That's particularly pronounced at cost-conscious budget airlines like Spirit, which run much leaner than a major mainline carrier to cut costs, from airport desk agents to third-party ground crew to customer support staff.
Officially, Spirit has blamed a mixture of bad weather, staff shortages, and ambiguous "operational issues" for the horrible week.
"We're working around the clock to mitigate the travel disruptions caused by overlapping operational challenges including weather, system outages and staffing shortages in some areas of the operation," the airline said in an earlier statement to USA Today.
Worse yet for travelers booked with Spirit, the airline often doesn't have the same predictable daily schedule as major carriers like Delta or United, which run multiple flights a day between their hubs. With Spirit, there may be just one flight a day – or just one to two a week. As cancellations stack up, it gets much harder to rebook all passengers while overwhelming call centers in the process.
Bottom Line
This is a perfect storm of bad news for Spirit and its flyers, and it has quickly devolved into an absolute mess. Almost all U.S. airlines are struggling right now, but this is an absolute crisis for Spirit. And by the looks of it, it's not over yet.