You've seen them, scorned them, or muttered under your breath at them. Or maybe you don't even know that you are, in fact, "gate lice" – those impatient flyers who crowd around the boarding area long before it's time to board, drawing out the whole process.
Delta has rolled out a new feature on its smartphone app meant to streamline the boarding process and hopefully eliminate some of that crowding. The latest update to the Fly Delta app this week brought us "Virtual Queuing" – here's how it works.
Delta and most airlines will send you a push notification when your flight begins boarding, regardless of whether you board first to get cozy in first class or last with a basic economy ticket. With virtual queuing, you'll be notified via app when it's actually time for you to board based on your ticket. And with eight distinct boarding groups, that's no small matter.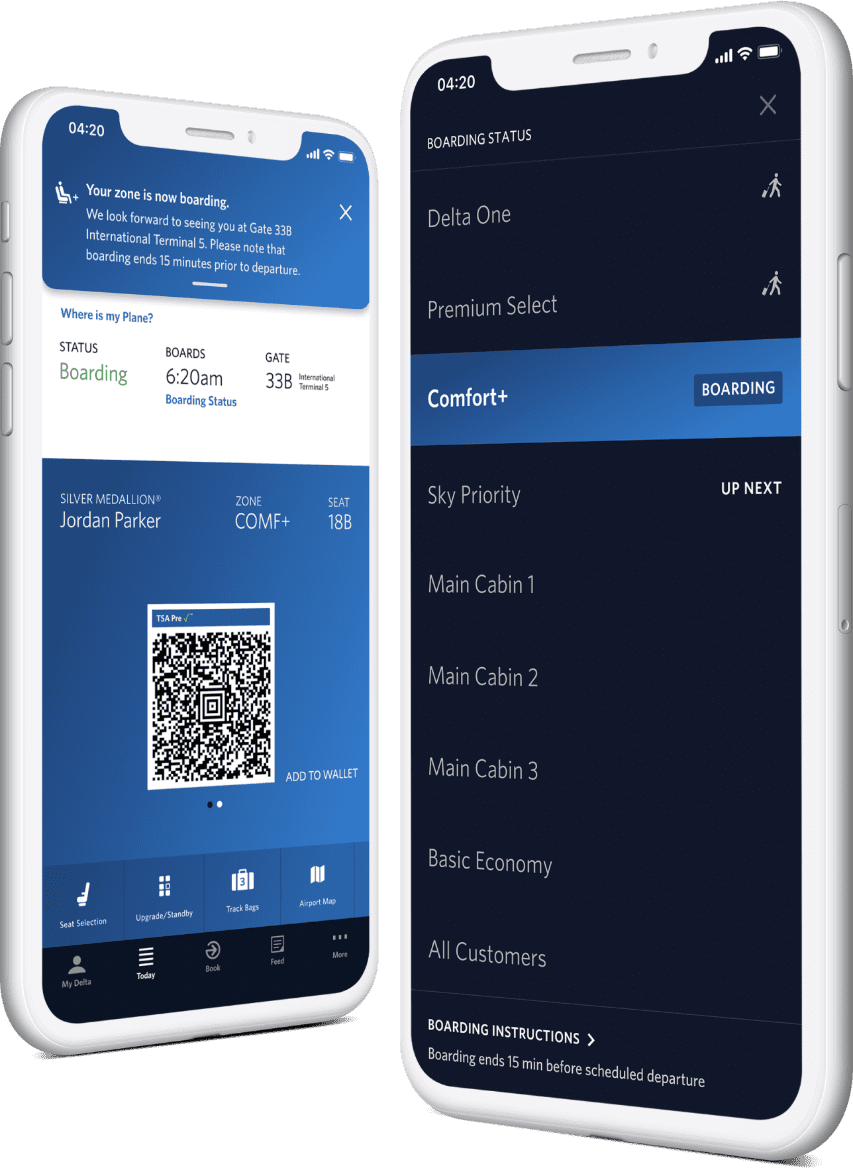 Delta CEO Ed Bastian hinted at the app's new feature at CES, the massive consumer electronics tradeshow, earlier this month. It went live as part of the app's newest update on Thursday.
"That means there's no need to cluster at the gate. You know who you are out there," Bastian said. 
Will it Work?
But will this new app feature actually solve the issue? We're doubtful.
The problem, of course, is that not everyone uses Delta's smartphone app while traveling. There are plenty of flyers (from all generations) who print their boarding passes at home or check in at the airport. As more travelers download the app and use it, it should get more effective over time.
And more often than not, it's not actually stepping into the jetbridge that prolongs the boarding process. It's what happens afterward when passengers actually get on the plane. Maybe they can't find their seats, sit down in the wrong spot, or struggle to put their luggage away.
Just as Delta's new boarding system has done little to make boarding more efficient, this likely falls into the same boat. An app can't solve travelers' anxieties, quirks, or confusion – at least not immediately.
Still, this is a great feature for another reason: It gives you more detailed information about when you're actually boarding. That means more time in the airport lounge or a nearby restaurant instead of waiting at the gate.
Bottom Line
This isn't a silver bullet for boarding area crowding. It might not help the problem at all.
But Delta is smart to give travelers more detailed information about boarding times. Update your Fly Delta apps and stop wasting time waiting at your gate.