Delta is overhauling SkyBonus, the airline's travel rewards program for small and mid-size businesses, merging it with its SkyMiles frequent flyer program.
In October, SkyBonus will become SkyMiles for Business, the airline announced Tuesday. For years, SkyBonus members earned and redeemed points with Delta in a system completely separate from the SkyMiles program. It was a way for Delta to incentivize businesses to spend with the airline and get rewards like eCredits and certificates that could be used to book airfare.
With SkyMiles for Business, businesses will earn SkyMiles instead of points when booking flights on Delta and its partner airlines – and more easily redeem those miles for award flights, according to a news release. Plus, employees will be able to add to their own stash of SkyMiles when they travel for work while their company also earns miles.
Existing SkyBonus members will need to opt into the new program to continue accessing their accounts. Their SkyBonus status will carry over and any points will be transferred into SkyMiles.
There's still much to be learned about the new SkyMiles for Business program, but here's what we know so far.
SkyMiles for Business Membership Tiers
Delta says existing members will carry their "Plus" or "Elite" status into the SkyMiles for Business program. Any SkyBonus points they've accrued will be automatically converted to SkyMiles at a 3:1 ratio, according to Delta's website.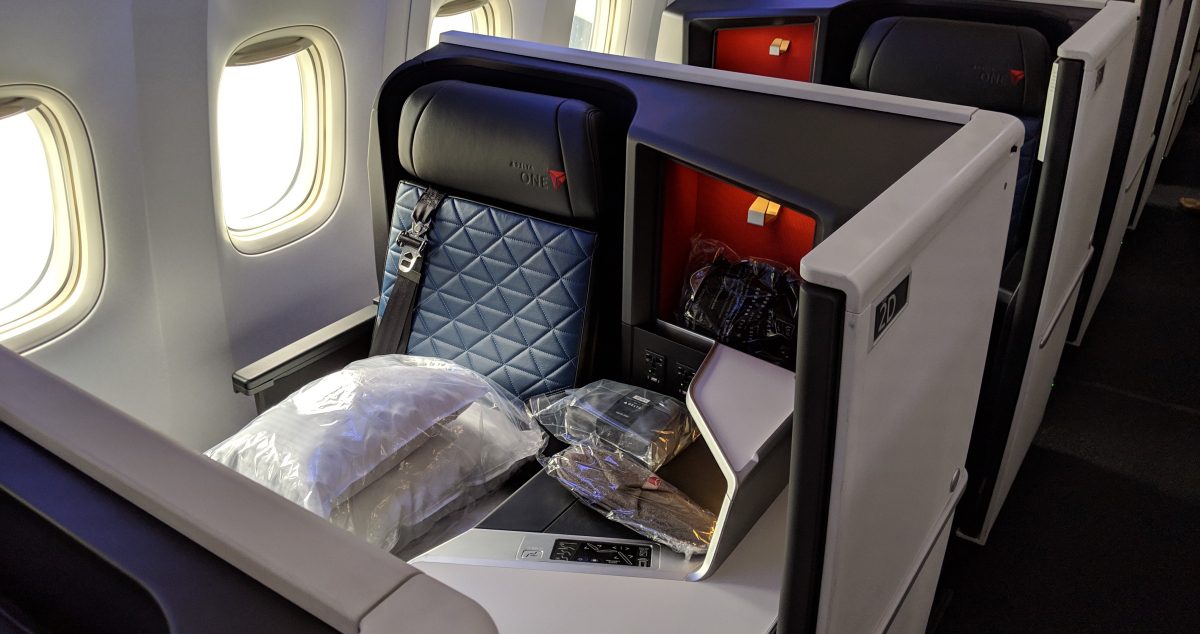 With SkyMiles for Business, there will be three membership tiers. In addition to Plus and Elite, Delta is introducing a "Member" tier, which will have no minimum spend or travel requirements.
Member: Businesses can join with no minimum traveler or spend requirements.
Plus: Businesses start earning SkyMiles when they have at least five employees traveling and $5,000 in annual travel spend.
Elite: The top tier, designed for businesses with at least five employee travelers and that spend at least $300,000 annually on travel. Elite members will earn more SkyMiles on travel.
Delta claims it is the first airline of its kind to offer a small business loyalty program without minimum spending or travel requirements. Previously, businesses need to have at least five employees traveling in a given year and spend at least $5,000 with the airline to join the SkyBonus program.
But while small businesses can join for free, it appears they won't start earning Delta SkyMiles until they move up to the Plus tier and start spending more money with the airline.
Earning & Redeeming in SkyMiles for Business
Currently, SkyBonus users earn SkyBonus points on all Delta or Delta partner-operated flights like Air France, KLM, Aeromexico, and Virgin Atlantic. You can earn up to 30 points per dollar spent on flights based on where you were flying and what fare class you purchased.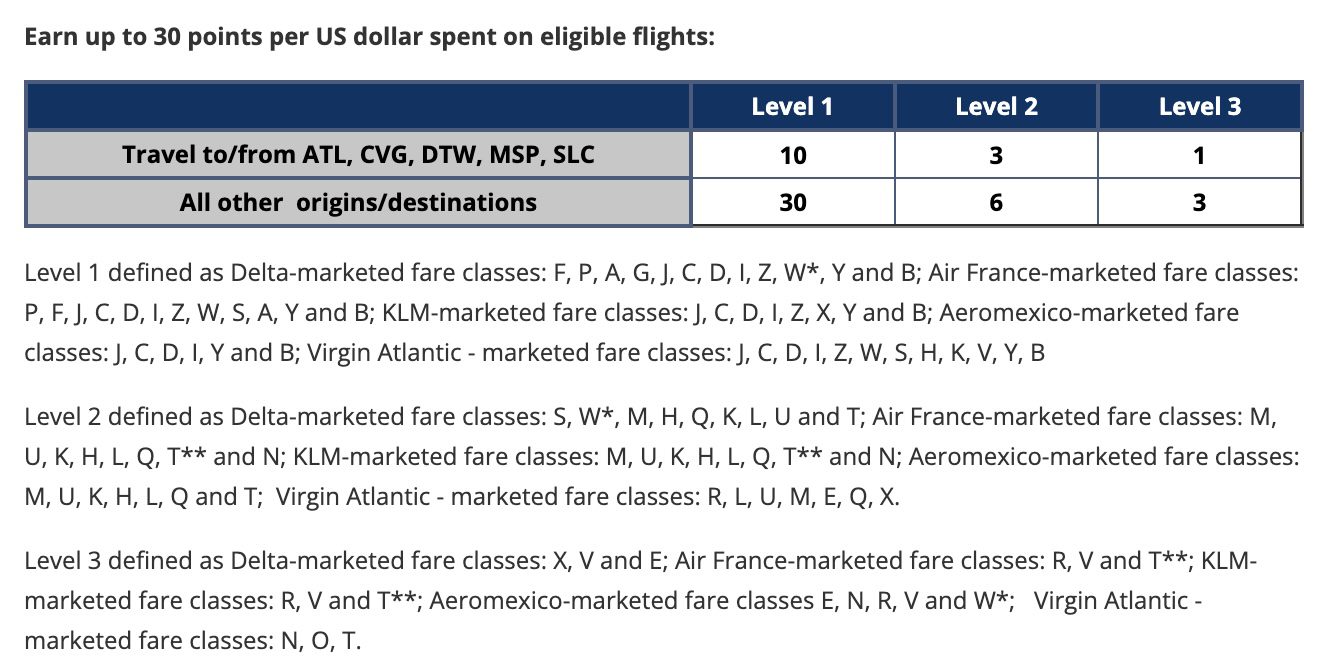 Businesses can then redeem those points using a simple reward chart, but that high earning rate means the redemption value isn't as good as you'd get with SkyMiles. SkyBonus points can be redeemed for Delta eCredits, Medallion Status, an individual Sky Club pass, or certificates to book airfare, although it's reportedly difficult to find the availability to actually use those certificates, according to Eye of the Flyer.
Instead of SkyBonus points, SkyMiles for Business members will just earn SkyMiles when booking business travel. Delta says businesses will also earn more SkyMiles when they purchase seats like Delta One and Delta Premium Select.
Whether businesses will be able to redeem their SkyMiles in the same way as individual travelers is unclear, but it should be more straightforward than using a SkyBonus certificate. In the release, Delta says businesses can redeem SkyMiles when booking travel to over 1,000 destinations – with no blackout dates on Delta-operated flights.
On top of the miles the business earns, employees will also earn SkyMiles in their individual accounts when they fly for work. And businesses will be able to transfer SkyMiles from their SkyMiles for Business accounts into an employee's personal account to redeem for flights, seat upgrades, and more.
Bottom Line
Delta's reward program for small businesses, SkyBonus, will become SkyMiles for Business in October.
Under the new program, businesses will be able to earn SkyMiles when booking business travel, rather than SkyBonus points, and employees will have the opportunity to earn SkyMiles in their own accounts when they travel for work, too. SkyBonus Plus and Elite status holders will have their status – and their points – carried over, but questions still remain about how this program will work.