Delta is in the midst of rolling out a brand new interface for SkyMiles members logging into their accounts at Delta.com, including some excellent and much-needed new features.
At the top of that list? A vastly improved dashboard for Delta Medallion Status which counts flights … plus upcoming travel, too! Rather than going from upcoming flight to upcoming flight to add up your Medallion Qualifying Miles (MQMs) and Medallion Qualifying Dollars (MQDs) to see whether you'll fly (and spend) enough to keep your status, Delta shows these future flights as "pending" additions to your account.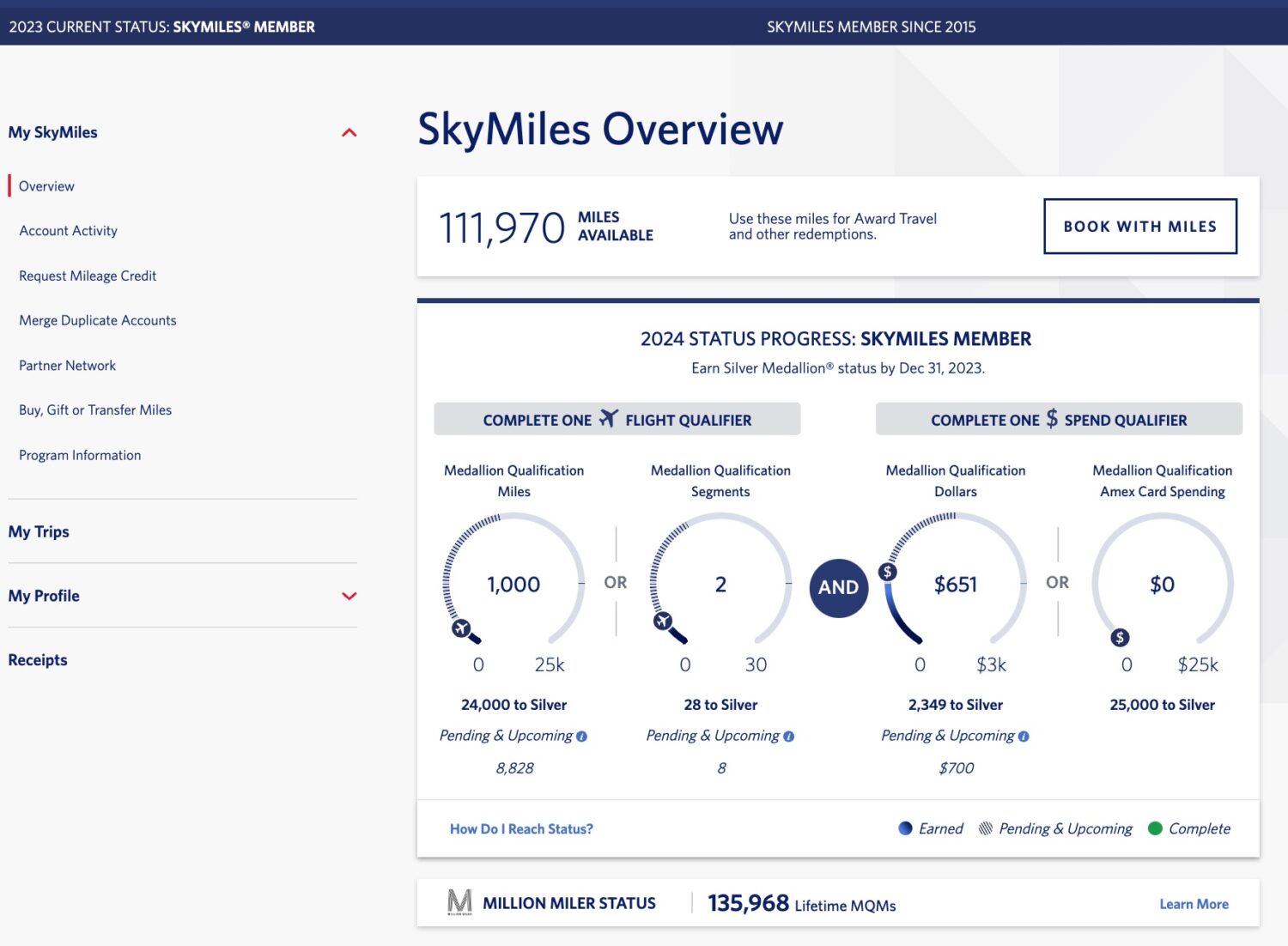 Feeling lost with MQMs and MQDs? Go back to basics: Read our full guide to earning and using Delta Medallion Status!
That alone is an outstanding new feature for loyal Delta flyers – it's something United has offered its MileagePlus members for many years. The new interface also includes a quick breakdown of your current Medallion Status benefits as well as a handy spot to see any Delta eCredits, free drink vouchers, and certificates like your Delta companion certificates.

But not every single SkyMiles user will see this new look at Delta.com just yet. It seems Delta has been progressively phasing in this improved interface to more and more users – just a handful of us on the Thrifty Traveler team had it available on Monday morning.
So, many travelers may still see this familiar interface when logging into their accounts and navigating to "My SkyMiles."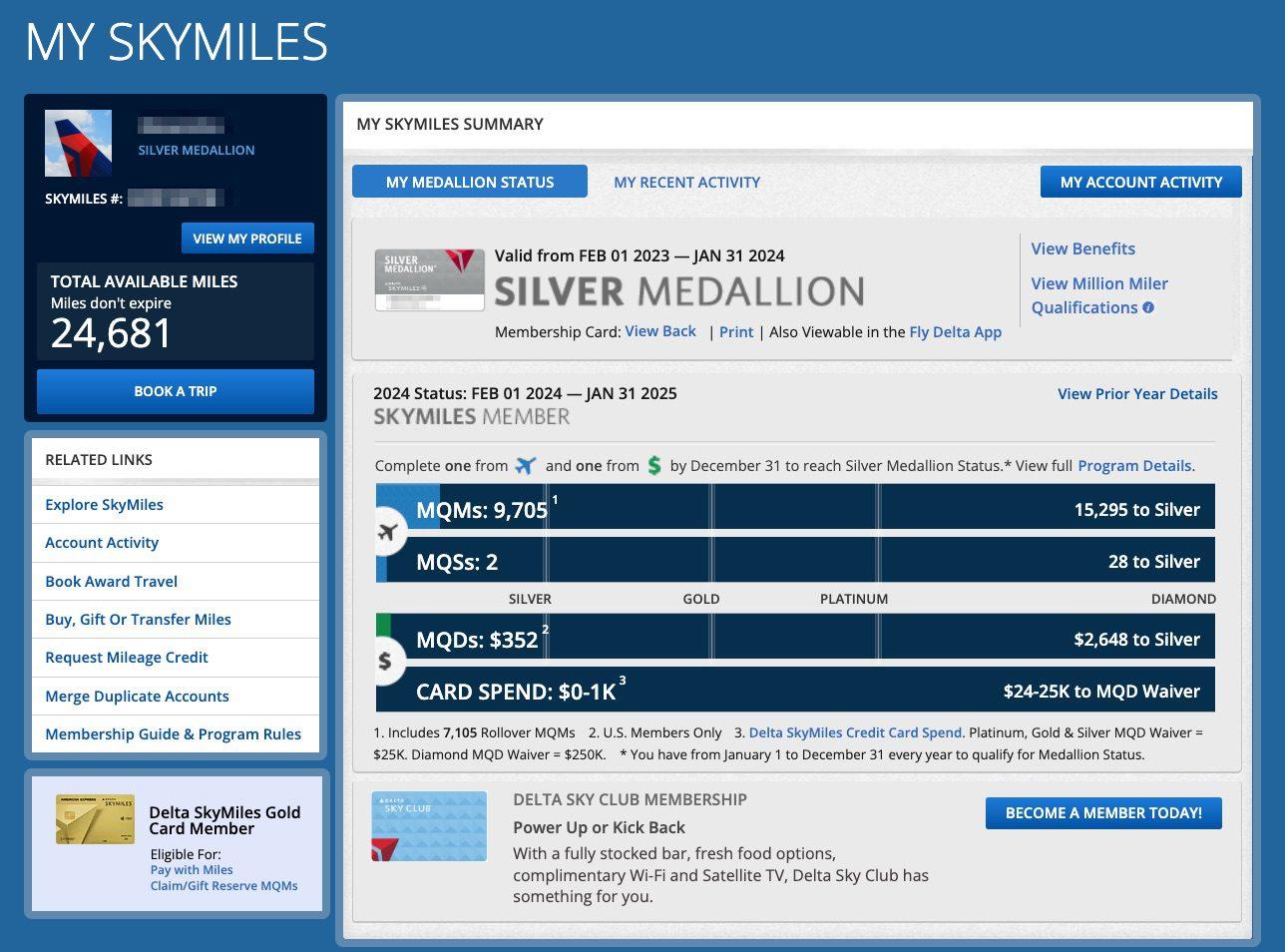 There also hasn't yet been an update to the Delta smartphone app to integrate this new progress tracker. Delta did not immediately respond to a request for comment on this new-and-improved dashboard and when all SkyMiles members may see it.
Regardless, it's a big and much-needed step up – especially if you're chasing Delta Medallion Status this year or next. With just one quick look at your profile, you can now see where your previous and upcoming flights will get you in your quest for status, which still requires a combination of flying AND spending with Delta.
For example, the old dashboard would show just 1,000 Medallion Qualifying Miles (MQMs) and $651 Medallion Qualifying Dollars (MQDs). But with this new look, it folds in upcoming flights for a total of more than 8,000 additional MQMs as well as another $700 in pending MQDs. With Delta's older setup, you'd have to manually go through each upcoming reservation and add up those metrics to see where you're set to end the year.
Plus, this new format even tracks your progress toward Delta Million Miler Status, a big moment for many Delta fans that comes with special recognition, exclusive bag tags, and a free gift.
Bottom Line
Bravo, Delta.
The airline is rolling out a brand new interface for SkyMiles members that makes it much, much easier to track your progress toward Delta Medallion status. While not every single flyer will see this new setup just yet, it's a major improvement.