Years after first announcing its plans to offer free inflight Wi-Fi for all, Delta is testing the free service on some domestic flights once again this summer – with plans to finally launch complimentary Wi-Fi on all domestic flights "soon," according to an internal memo obtained by Thrifty Traveler.
Delta began its latest test of complimentary Wi-Fi this week, offering free connectivity on select Delta flights through the end of 2022. But now it seems the Atlanta-based airline is ready to commit to making it free to flyers on nearly all Delta flights for good: With testing underway, the airline said in its internal memo it will "soon launch complimentary inflight Wi-Fi service on its domestic mainline routes." And by the end of 2024, Delta plans to expand free Wi-Fi to international routes, too.
Exactly when Delta flyers can expect free internet on domestic flights isn't clear, as Delta hasn't publicly laid out its plans. In a statement to Thrifty Traveler for this story, the airline confirmed that the latest round of testing is underway but didn't comment on its timeline or goal for launching free Wi-Fi systemwide.
"Bringing our vision for the future of travel to life requires putting our technology through rigorous tests, scrutinizing every detail to ensure customers are getting speed and reliability that exceeds their expectations," Glenn Latta, Delta's managing director for in-flight connectivity, said in a statement. "We will offer complementary Wi-Fi on a select number of flights this summer to test our technology and gain valuable insights that will enable us to offer Wi-Fi on Delta that is as fast and reliable as possible for every customer."
Delta previously vowed to outfit the vast majority of its domestic fleet with new, higher-speed Viasat Wi-Fi by the end of 2022. Combined with the fact that Delta is planning to test the free option through the end of the year, complimentary Wi-Fi on all domestic flights sometime in the New Year seems feasible .. barring any additional setbacks over the next few months of testing.
Only mainline Delta flights are currently part of the plan for free Wi-Fi on board – not regional flights operated by airlines like SkyWest or Endeavor Air under the banner of Delta Connection. And Delta still has never said whether it will unleash free high-speed Wi-Fi to all or charge customers a fee for the highest-speed access, offering only a lower quality connection for free.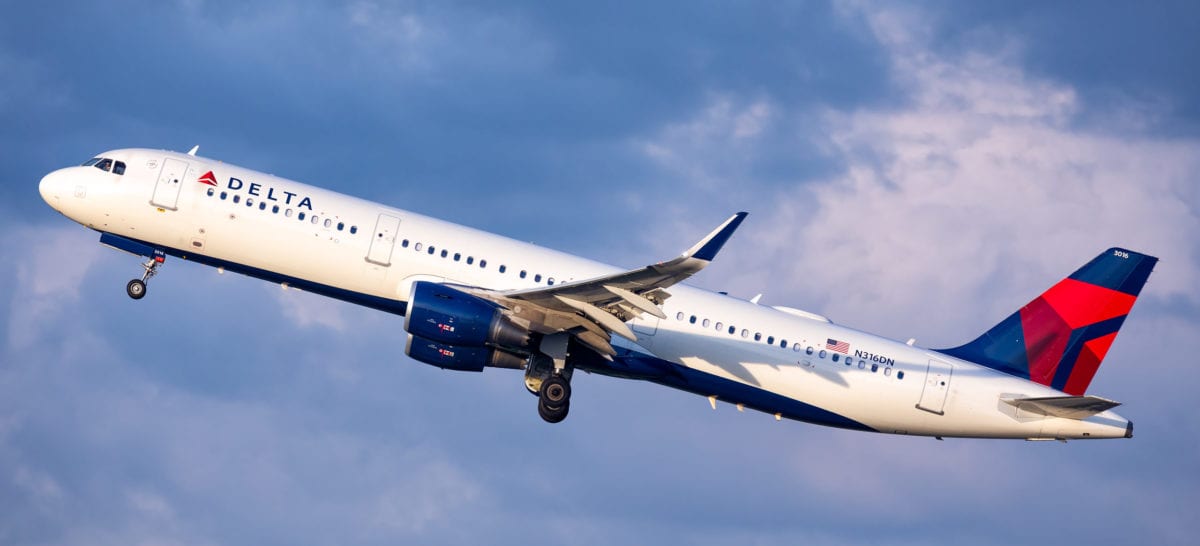 Delta currently offers free inflight messaging to passengers but charges anywhere from $5 to $16 or so to get online during a domestic flight. No matter when it hits the skies, Delta still won't be the first U.S. airline to offer free Wi-Fi onboard.
JetBlue has offered free gate-to-gate Wi-Fi for its passengers for many years. Other airlines including American Airlines and Southwest piloted free inflight internet on select flights this spring. And Hawaiian Airlines is also moving toward offering free Wi-Fi onboard its transpacific flights from the mainland to the Hawaiian islands.
U.S. airlines big and small have increasingly turned their focus to expanding and improving inflight Wi-Fi connectivity in recent years. But for Delta, fast and free inflight Wi-Fi has been a long time coming.
Delta CEO Ed Bastian first raised the prospect of making onboard Wi-Fi free almost four years ago in 2018, saying: "I don't know of anywhere else, besides in an airplane, that you can't get free Wi-Fi. We're going to make it free."
But the lofty goals of democratizing internet access in the skies quickly clashed with the realities of throttling speeds as 150-plus passengers get online at 30,000 feet. A brief test in spring 2019 led to sluggish, if not unusable speeds onboard. By an early 2020 keynote speech at the consumer electronics trade show CES, Bastian admitted that it would only be possible "in the next couple of years" – and the pandemic likely hindered those efforts.
Those issues eventually led Delta to end its exclusive relationship with Wi-Fi provider GoGo and bring Viasat onboard, unleashing a brand new internet service onboard with much faster speeds – and much cheaper, too, at just $5 to $8 for a full flight, currently.

"Our free Wi-Fi pilot in spring 2019 gave us valuable insights to better understand the challenges to providing a service that meets our standard – and having the right equipment was a key part of that," Ekrem Dimbiloglu, Delta's director of brand experience, said in a statement to Thrifty Traveler.
Delta has slowly but surely installed this superior Wi-Fi service on more planes, new and old, that make up the backbone of its domestic fleet. That includes almost all of its Airbus A320s (from the tiny Airbus A319s to the brand new deliveries of A321neos), most Boeing 737s, and even some of Delta's Airbus A220-300s and Boeing 757-200s.

With more and more of those planes now in the skies, it seems Delta is nearly ready to fulfill a promise it made years ago: free Wi-Fi for all – first on domestic mainline flights, and eventually even on long-haul international routes.
Bottom Line
The timing is up in the air, but Delta seems ready to commit to making Wi-Fi free sooner rather than later – the largest airline to do so.
The latest round of testing is underway to make sure Delta's inflight Wi-Fi can handle the strain of users once it's complimentary for everyone. While the airline hasn't made it public yet, Delta is planning to make Wi-Fi free on its mainline domestic routes soon. And by 2024, the airline is aiming to expand that to international routes, too.