Between the long security lines, liquid restrictions, and stern agents, the Transportation Security Administration – aka the TSA – might not be your favorite government agency.
So it might come as a surprise that the TSA has arguably the hottest Instagram account in the travel world. If you're not among the 990,000 people and counting who are following their feed, here's why you need to be.
TSA's Instagram Account
TSA's Instagram account, @TSA, is chock full of amazing content, from dog pics to memes and everything in between.
TSA covers travel and safety education with security line tips and reviewing prohibited items. They take questions about what can and can't go through security in a carry-on bag. They even have a highlight reel for their K9 crew!
Be sure to click on their Instagram Story Highlights to see some of their top stories.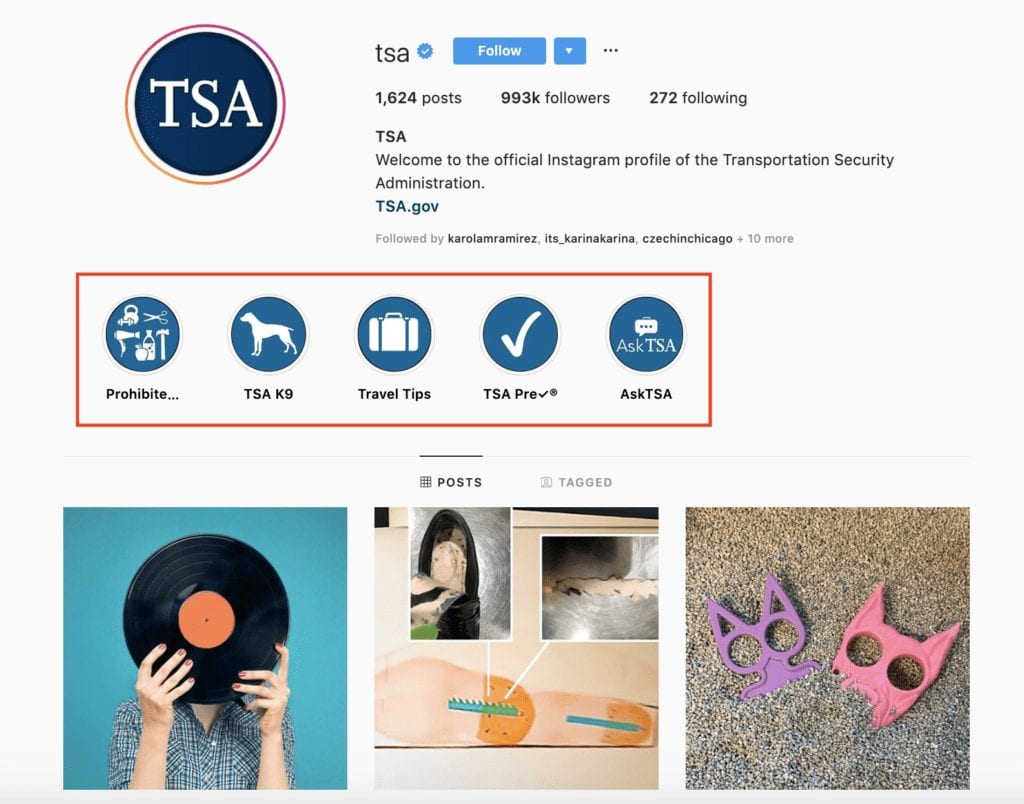 Then follow along to see new posts from TSA every day or two. Their posts are educational, funny, and sometimes outright shocking. Here are some recent favorites:
Prohibited Items
This knife disguised as deadly lipstick serves as a reminder that no, you can't pack knives in your carry-on bags. TSA posts insane prohibited items they confiscate as a wild (yet informational) reminder.
Dogs of TSA
This is of my favorite parts of following TSA on Instagram! They post about the special dogs that make up their K9 unit, and the captions are awesome.
Ask TSA
Go figure: TSA gets some strange questions. Instead of letting bizarre questions like this one go by the wayside, they use it as a teaching moment!
Security Education
Instead of making security line reminders boring, TSA gives you a behind-the-scenes peek at what they've confiscated lately.

Travel Memes
Let's be honest, much of the joy in scrolling through Instagram is finding relatable memes for a quick lol. TSA has your back.

TSA posts similar stories and photos on their website. You can also check out their wild weeks and Year in Review roundups of confiscated items.
Bottom Line
TSA has turned security regulations and travel reminders into some of the most interesting posts and stories on Instagram. Go give them a follow, and watch the crazy knife contraptions and dog portraits roll in!