As we closed into San Juan, Puerto Rico after a long flight, a flight attendant came down the aisle, bouncing an infant in his arms. As the pair strode down the aisle, he repeated the same message, alternating between Spanish and English: "Bienvenidos, we're almost in Puerto Rico. Welcome home if you're returning, and if you're coming for the first time, welcome home."
Looking out the windows down onto San Juan, it was easy to see the blue FEMA tarps on houses – painful and ever-present reminders of Hurricane Maria that devastated the island in 2017. The recovery from has been fraught and, in some places, slow moving.
But make no mistake: Puerto Rico's capital is open and ready for you. Just as before Maria hit, there are white-sand beaches nearby, more restaurants and cocktail bars opening all the time, and smooth, dark-roasted coffee on nearly every street corner. And with a recovery fueled by tourism, it's cheaper than ever to catch a flight to Puerto Rico.
Don't miss these sights and bites in San Juan.
Castillo San Cristobal
The historic fort rises from the rolling hills and overlooks the ocean with its hulking buildings and crumbling facade. It's at peak gorgeousness right at dusk. Head over before sunset with your camera at the ready.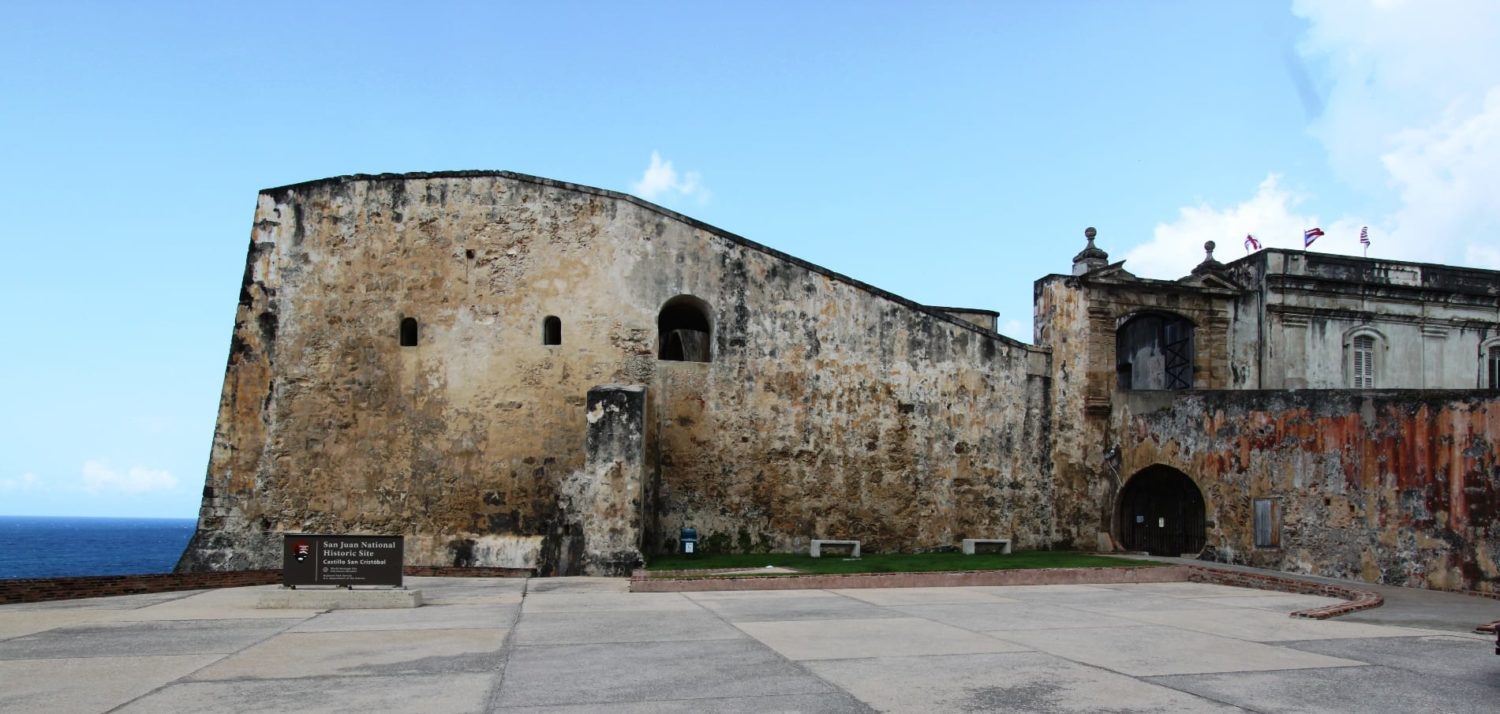 It's a $7 fee to tour the inside, but wandering around outside for free is fun – you'll just miss some of the history accompanying the stunning vistas.
La Factoría
From the fort, wander down the azure colored cobblestone street to what's often listed as the best cocktail bar in the city. Craft cocktails are poured in this room that feels built for artists gathering for deep conversations and late nights. Check out the chalkboard for what to order. La Factoria was #36 on the 2018 World's Best Bar ranking.
Paddleboard the Lagoon
Even if the weather is kicking up silt, completely clouding any possible views of the manatees, the paddleboard experience is a fun little jaunt and snorkling through the chop is an adventure in and of itself. This experience is sold through a small shop that's down and underneath the Sizzler. Once you figure out where the proper stairs are, it's a day of fun and gorgeous views. There's nothing like watching the city race by while floating through the waves and dodging low bridges.
Lote 23
After the wavey work out, grab an Uber over to this collection of artisan-operated trailers for a casual snack. There's a little bit of everything here including Peruvian street food, cocktails, tacos, pizza, and a Señor Paletas. Best to come hungry, order from several and post up at a picnic bench.
Jose Enrique
Not far from Lote 23 is Jose Enrique, a Puerto Rican dining classic and one of the best meals in San Juan. Don't let the lack of warmth in the hospitality deter you.
The restaurant is almost always humming with activity and it's not because of the warm welcome. The food, however, is simply phenomenal. Fresh seafood, crispy yet chewy plantains and a menu on a whiteboard that changes with what's available each day. Bring cash – it's the only acceptable payment.
Double Cake Bakery
One of the single best bites during my entire trip were these heavenly yeasted buns, filled with decadent dulce de leche and topped with a delightful little swipe of white frosting and loop de swoops of caramel.
The just-barely sweets are heaven on this earth and only run as a special. If you're lucky to find them there, order a few for later. The coffee and cupcakes inside this shop are also divine and the poppy light blue and white interior are made for Instagram.
Shopping in Ocean Park
Like Double Cake, many of the small businesses here are colorful artsy spots. Amble down Calle Loíza. Find original screenprints, vintage goodies, one-of-a-kind art and more. The street art is gorgeous and it's a wonderful way to spend a lazy day.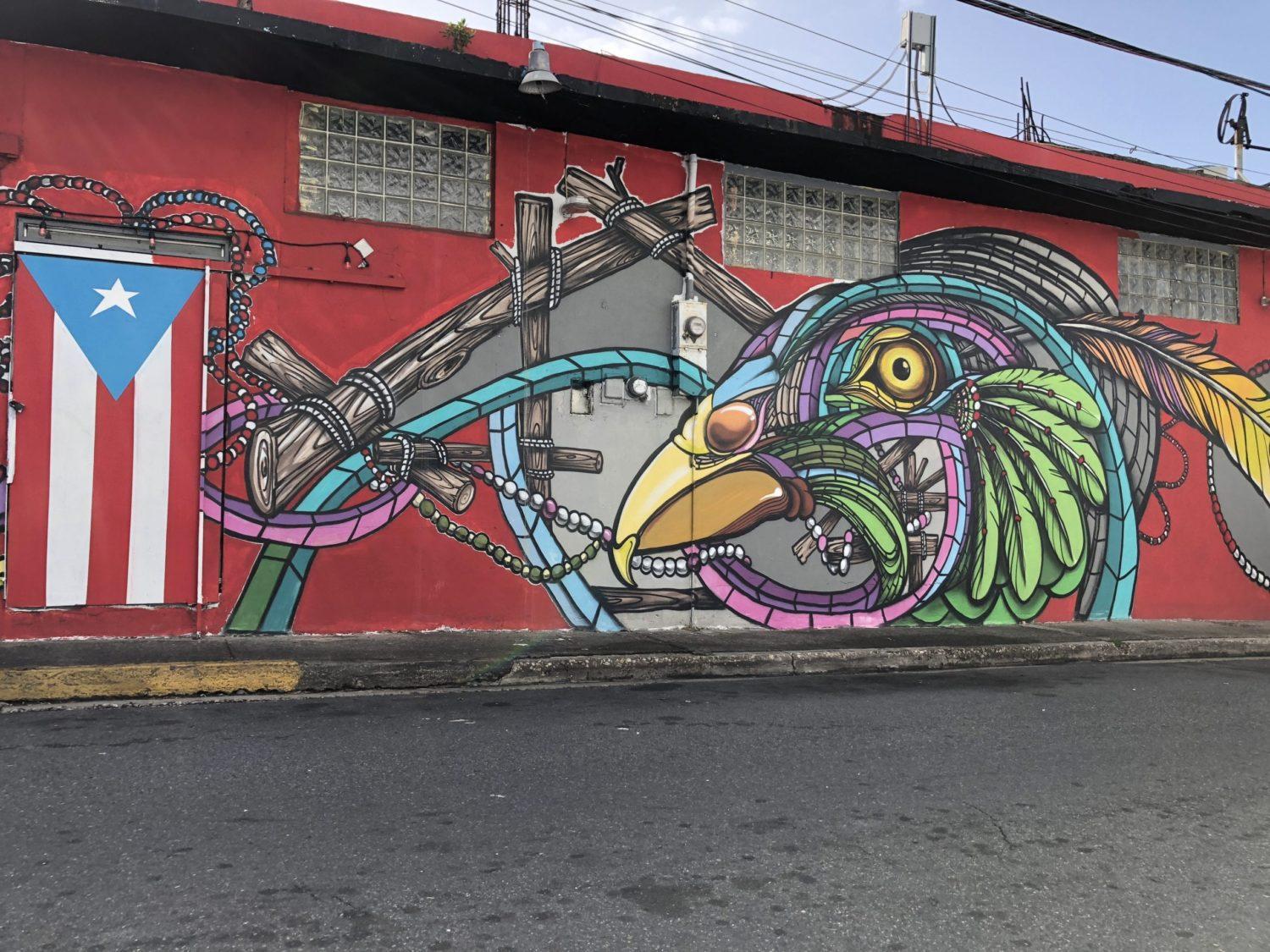 Bottom Line
San Juan and the rest of Puerto Rico are inching back to 100% after the devastation of 2017. But San Juan is ready for your return. And even at less than 100%, this island has so much food, friendship, and kindness to offer travelers.