London is calling you. But let's be honest, London is always calling.
The capital of England didn't become one of the most-visited cities in the world for no reason. It's a hub of culture, dining, shopping, and sight-seeing, of course. But with a history that far outdates the United Kingdom itself – stretching back into the Roman empire – there's much more.
There's no way around it – London can be expensive to visit. So be sure to snag the next great Thrifty Traveler Premium deals to London, and you'll have more money in your pocket.
Here's why London is more than just the Royal family and Big Ben.
See All the Sights
London is full of history and can't-miss places to check out. Here is a sampling of some key stops for your next visit to London.
The Tower Bridge
Start your day of running around the city at the Tower Bridge. You've seen it in photos: It's an iconic symbol of London and a definite photo opp. Spend some time exploring the area before walking across. Take your time while strolling across to gaze out at the River Thames. At the foot of the bridge lies your next stop.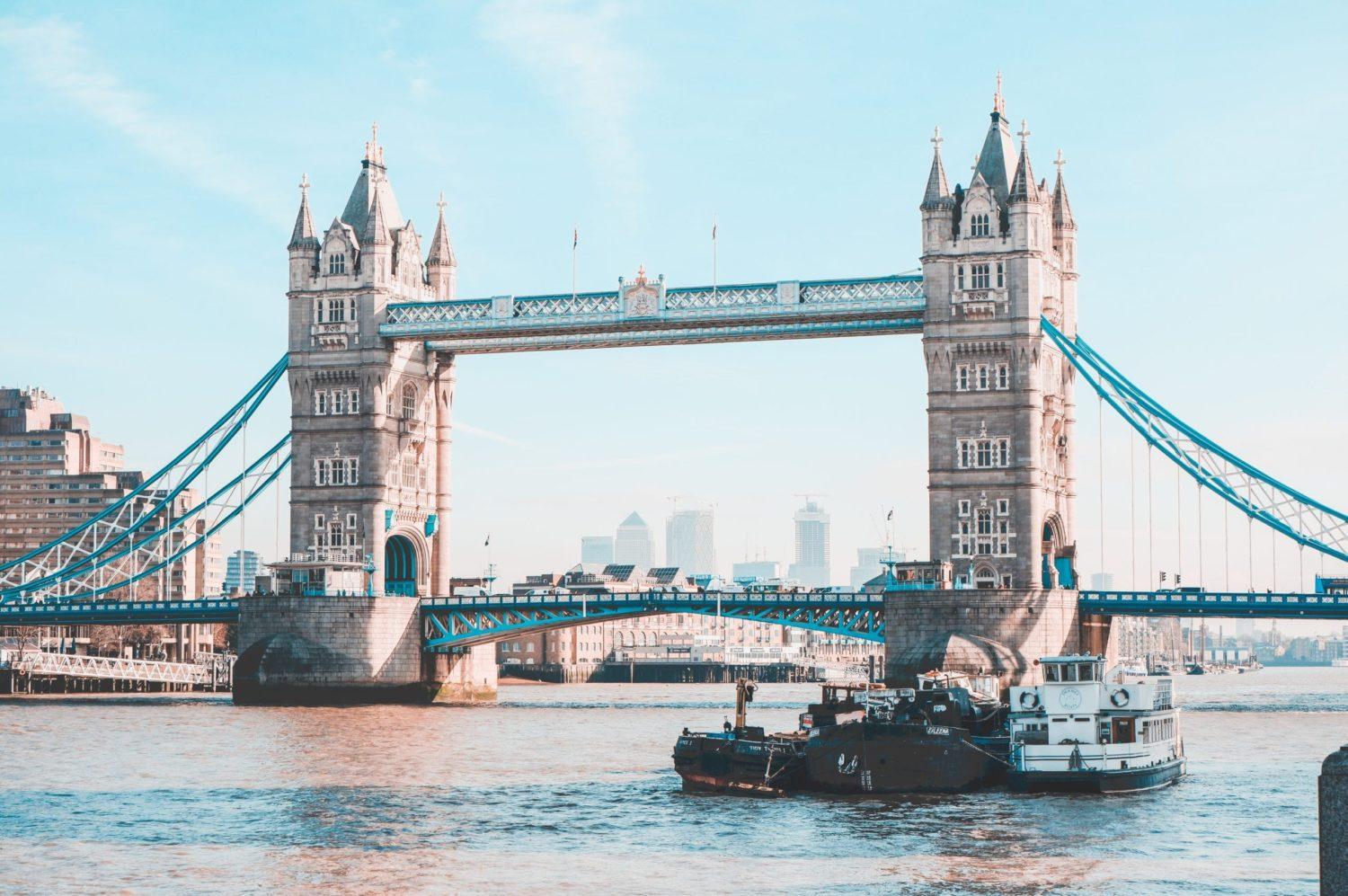 The Tower of London
The Tower of London was one of the most interesting places I have visited, chock full of tremendous history. I recommend taking the time to get a guided tour or the audio guide. It is quite large and expansive, so you may miss an important stop and each of the stops won't have as much meaning without context.
Check out the White Tower, the oldest part of the Tower of London. Anne Boleyn was kept at the tower and then beheaded by King Henry VIII. Once upon a time, the Tower had many animals roaming – all gifts to the Royalty of London. The Crown Jewels can be found on the Tower grounds, including those used in Queen Elizabeth II's coronation.
Westminster Abbey
As you move around the city, make sure to hop in an iconic black London taxi cab at least once during your trip. They tend to be a bit more expensive than Uber, but worth it for the experience. These aren't your normal cabbies – London's taxi drivers spend many hours preparing for their test, the most rigorous taxi test in the world.
Westminster Abbey is the next stop on your tour of London. From coronations to weddings to death, Westminster Abbey is the nucleus of so much of the country's royal life. All British and English monarchs have been coronated and buried here. And more than 19 royal weddings took place here, too.
If you are less interested in the building's history, the Gothic architecture style will definitely pique your interest. I was in awe wandering around and seeing the who's who of names from the history books as I explored.
The Tate Modern
Next up is a visit to Tate Modern, a modern and contemporary art gallery. It is one of the largest modern art galleries in the world, housing art from the likes of Pablo Picasso and Salvador Dali. Depending on your artistic tastes, the British Museum could be another option. It was founded in 1753 and focuses on human history, art, and culture from over the years.
Thrifty Tip #1: Read our guide to keeping things thrifty in London during your trip.
Buckingham Palace
A visit to London simply isn't complete without a stop off at Buckingham Palace. It's the official residence of the Queen and is only open during the summer months. You can tour the staterooms, see the grand staircase and view the amazing works of art. The Throne Room was my favorite stop, but be sure to finish your tour with a walk out in the gardens.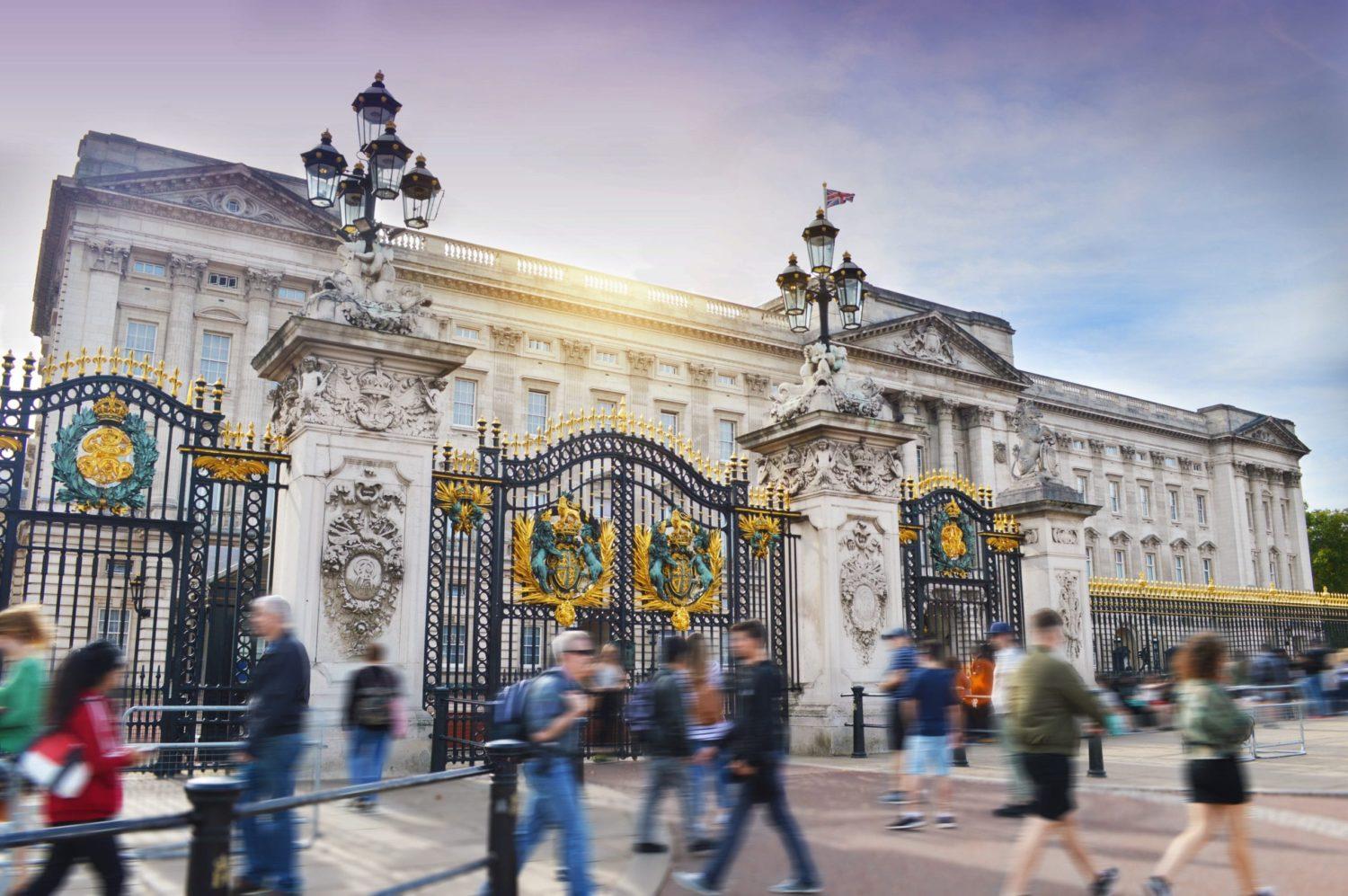 Selfridges
If you are up for a bit of shopping, Selfridges is a department store founded in the early 1900s with floors and floors of retail therapy. The sea of yellow shopping bags you will see on the streets are all from people shopping at Selfridges.
Neighborhoods to Note
Kensington
We stayed in the Kensington neighborhood during our stay in London. This district is located in West London and is heavily residential, with beautiful homes and roads with great shopping. We enjoyed our strolls in Kensington Garden while we were there.
Make sure you check out Kensington Palace, home to William, Kate, Megan, and Harry if you are looking for a Royal spotting! Kensington Palace will also have special exhibits from time to time. The exhibit Diana: Her Fashion Story, was being shown during our visit.
Covent Garden
Our favorite neighborhood was Covent Garden – and this is most definitely where we will stay on our next visit to London. I was in love with the vibe of Covert Garden and the shopping, restaurants, and theater choices it offered.
Grab a drink at Rules, London's oldest restaurant, and sit in the same room as the Kings of England. Make sure you ask about the secret passageway! We had a great time strolling the markets and stop and watch the frequent street performers all around the neighborhood.
Soho
The Soho neighborhood shines as one of the main entertainment districts in London, with an endless array of music and theaters. Shopping and restaurant options are on every corner and it's a great neighborhood for nightlife.
Thrifty Tip #2: Head to nearby Chinatown for many tasty and affordable restaurants such as Vietfood, a trendy and delicious Vietnamese restaurant.
Food and Drink in London
I am all about my Indian food and if you feel the same, London is the place for you. The best Indian food that I found during my time in London was at Dishoom. This spot gets crazy busy, so get there right when it opens or plan to wait. They only take reservations for parties of six people or more. Luckily, there are more than six locations spread across London so you've got several opportunities to grab a meal here.
Borough Market is the spot to wander around and have tasty food adventures. We stopped here several times over the course of our visit to London. So. Many. Options.
Thrifty Tip #3: Have lunch at Borough Market to save a lot of dough. I had a huge plate of Ethiopian food for about $8. Wander the food stalls to find a meal instead of stopping by one of the restaurants around the market.
Indulge in one of the finest British traditions and enjoy afternoon tea while you are in London. The Ritz is the most notable of the bunch come teatime. The 'tea' also includes a selection of sandwiches, pastries, teacakes, and champagne. Make sure you book in advance as these fill up several months out. Other notable places for tea include Claridge's, The Savoy, The Langham and Ting, Shangri-La Hotel, At the Shard.
A pub visit is also a must while during your stay in London. Mr. Foggs Tavern is known for its bottomless brunch, gin menu, quirky ambiance, and fabulous service. Ye Old Cheshire Cheese provides the traditional pub experience and it's like stepping back in time. Order typically British pub fare and get yourself a beer!
The Churchhill Arms is Instagram famous and worth a stop to snap a few pictures. But you should skip it when it comes time for eats or drinks.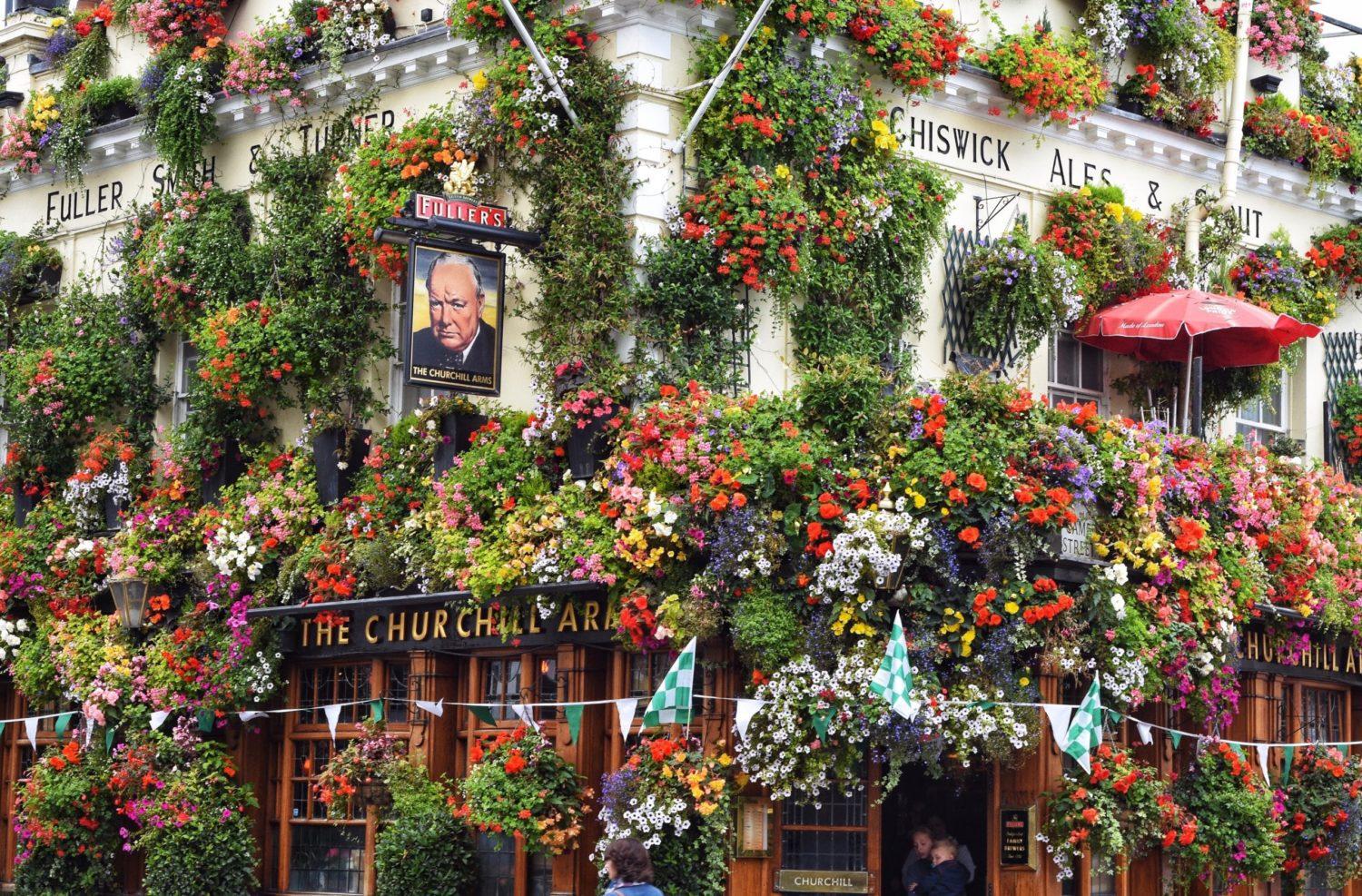 A Night Out in London
London is a hotspot for nightlife.
Our favorite spot to start was grabbing a drink at Claridge's. It is a very special spot with gorgeous and elegant décor. It is not cheap (which is why we only grabbed a drink there), but starting at Claridge's is a great way to kickstart an evening on the town.
After grabbing a drink, head over to Soho for a performance at Ronnie Scotts. Ronnie Scotts was founded in 1959 and offers jazz performances most nights of the week into the early morning hours. We had THE BEST time here. It's a very intimate club and every spot feels like you are right up next to the stage. There are also plenty of food and drink options before and after the show.
If jazz isn't your thing, check out the Globe Theater. It offers tours during the day or Shakespeare performances in the evenings. The performances are the best in the world for Shakespeare or theater lovers.
Stonehenge: Not Just a Bunch of Rocks
You may need a day to escape to hustle and bustle of London.
You can rent a car (you will need an international driver's permit) or jump on a group tour with a bus. Stonehenge is a quick day trip from London and many of the tours include additional stops to Bath, Windsor Castle, and other cities in the countryside of England.
We weren't initially sold on Stonehenge, but ended the day awestruck at how fascinating it was. Once you get to Stonehenge, you can either take a shuttle bus (included with your admission ticket) out to view it or you can hike to see it. On the hike out, you pass many burial mounds and other interesting sights.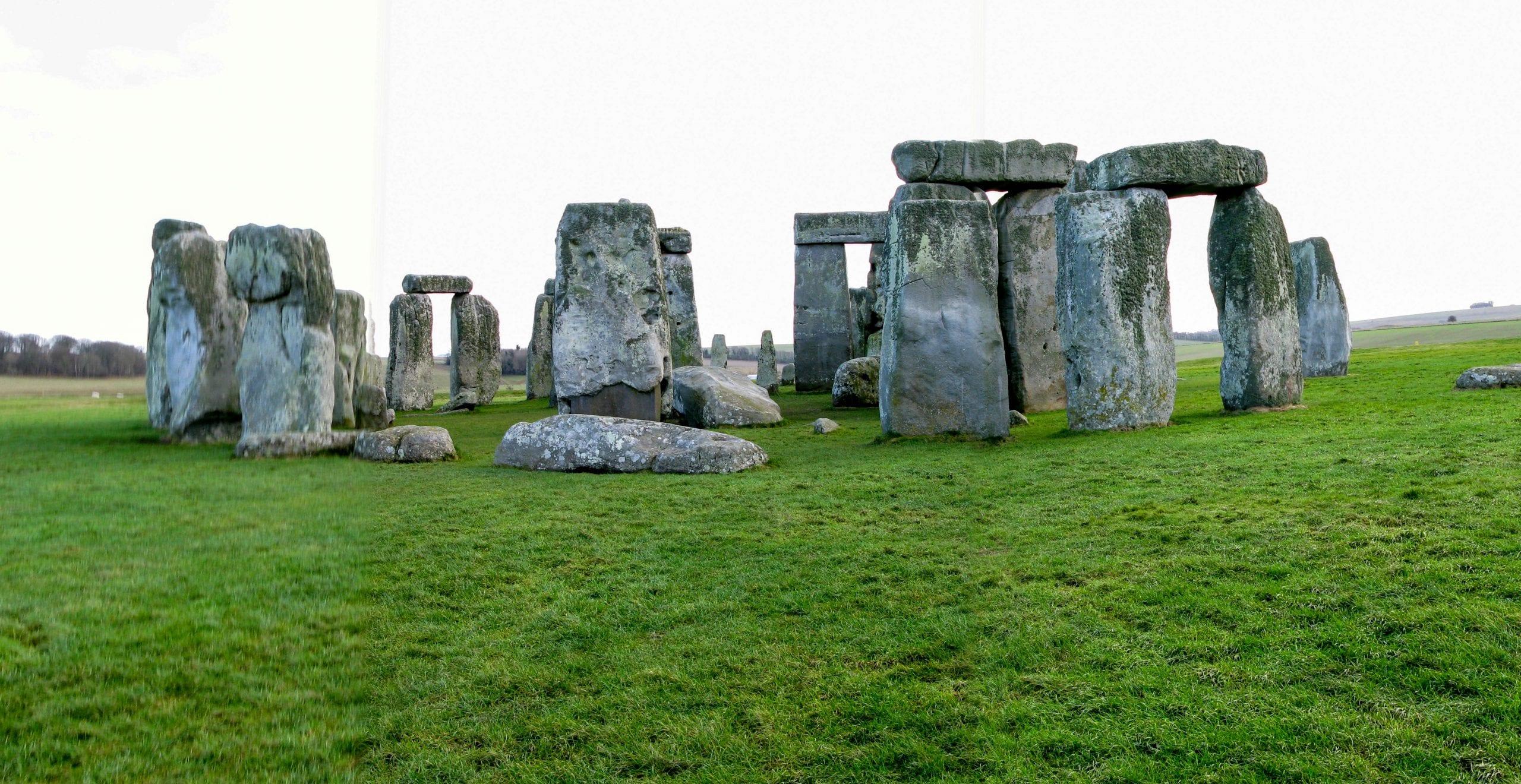 Before you go to see the main attraction, spend some time in the museum to learn about the history of Stonehenge. It will make you visit must more worthwhile and interesting. The monument is huge and you will marvel at the thought of the stones being hauled to their final resting place and daydream about why they were brought there in the first place.
Bottom Line
London truly has something for everyone. Whether you love history, culture, food, arts, or just the buzz of a major international city, you'll find it all in London. And it's the perfect city for repeat visits. You'll find something new among the endless list of what London has to offer on every visit.