Mrs. TT and I visited Tahoe last winter for our first time. We didn't know what to expect and the whole area exceeded our expectations. The lake is incredibly beautiful and when we visited in January '15 the weather was in the mid-50's and crowds were very quiet. We met up with three other couples for a friend's birthday and rented a cabin through VRBO (Vacation Rentals by Owner), which is always a good choice if you're trying to be thrifty. Let's run down our top Lake Tahoe travel tips!
Thrifty Tip #1: When hotels are not available, consider VRBO or Airbnb. If you're looking for accommodating a large party there is no better place to look. I have stayed in a $2 million dollar home with 10 other friends for less than $75 per person!
Thrifty Tip #2: If you haven't signed up for Airbnb yet, use my link and you'll get $20 off your first booking!
Thrifty Tip #3: Consider the Capital One Venture Rewards Credit Card when booking VRBO accommodations! You can use the 50,000 miles you earn after spending $3,000 in the first 3 months as $500 towards your lodging.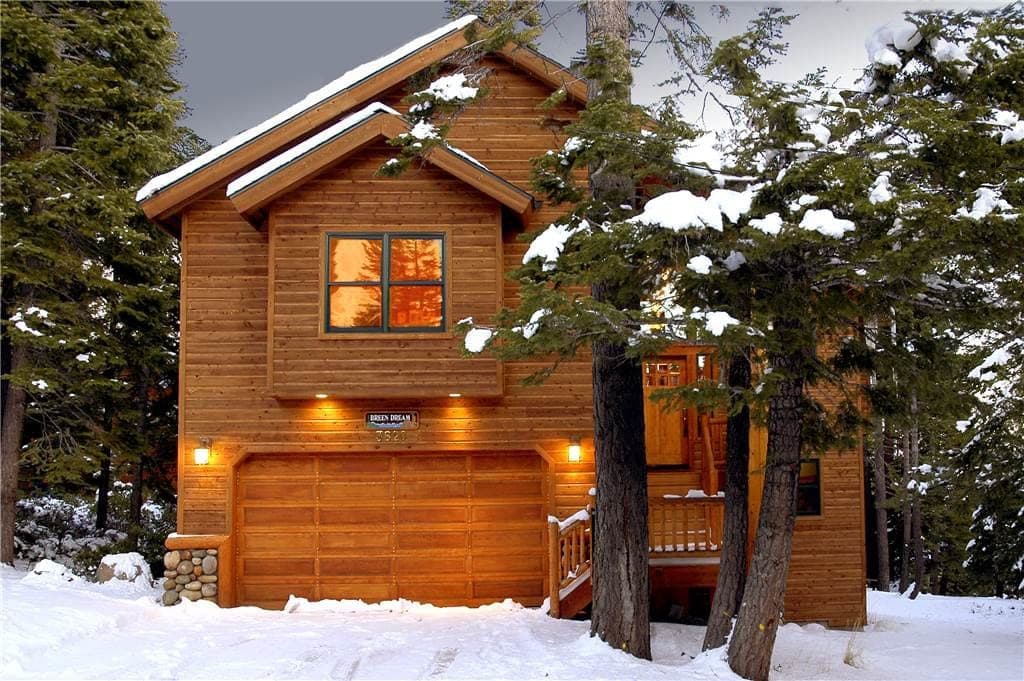 Mrs. TT and I flew into Reno, NV on Southwest, taking advantage of our Southwest Companion Pass, so as usual Mrs. TT flew for free. We rented a car through Hotwire at the airport in Reno for $12.95 a day and we were on our way to Lake Tahoe. The drive up into the mountains is a little slow going at times but we made it there in just over an hour.
Thrifty Tip #4: Consider Hotwire to book car rentals. Usually, their rates are unbeatable.
Thrifty Tip #5: There is a Costco in Reno if you want to save money and stock up for your trip!
The cabin we rented was on the northwest side of Lake Tahoe, just outside of Tahoe City. During our stay there was very little snow due to the continued California drought. The poor ski conditions didn't slow us down as Tahoe has lots of other activities to keep you busy.
For those of you not familiar with the Lake Tahoe it's the largest alpine lake in the United States and is positioned right on the California/Nevada border. It is also the 2nd deepest freshwater lake in the United States at 1,645 feet. The lake itself is 72 miles around so it takes a good 2 hours to drive around but it's worth it.
We were lucky and the weather was phenomenal with sunny skies and almost 60 degrees during our trip. We had some incredible views of the lake as we drove around it. Our favorite part of the drive was stopping at the Stateline Fire Lookout on the northeast side of the lake. I saw it on TripAdvisor and it was just as incredible as the reviews suggested.
Thrifty Tip #6: You MUST visit the Stateline Fire Lookout on the northeast side of Lake Tahoe. It is a FREE hidden gem that very few people know about. The lookout is located just behind the Biltmore casino in Crystal Bay. Turn left off the main road then follow the smaller service road behind the hotel and around to the right until you get to a green gate. Park anywhere that doesn't block this gate then head up to the lookout. The walk is about half a mile up to the top on a paved road. We ran into maybe 10 people on the two visits we made up there. The views are incredible.
Other fun things we did: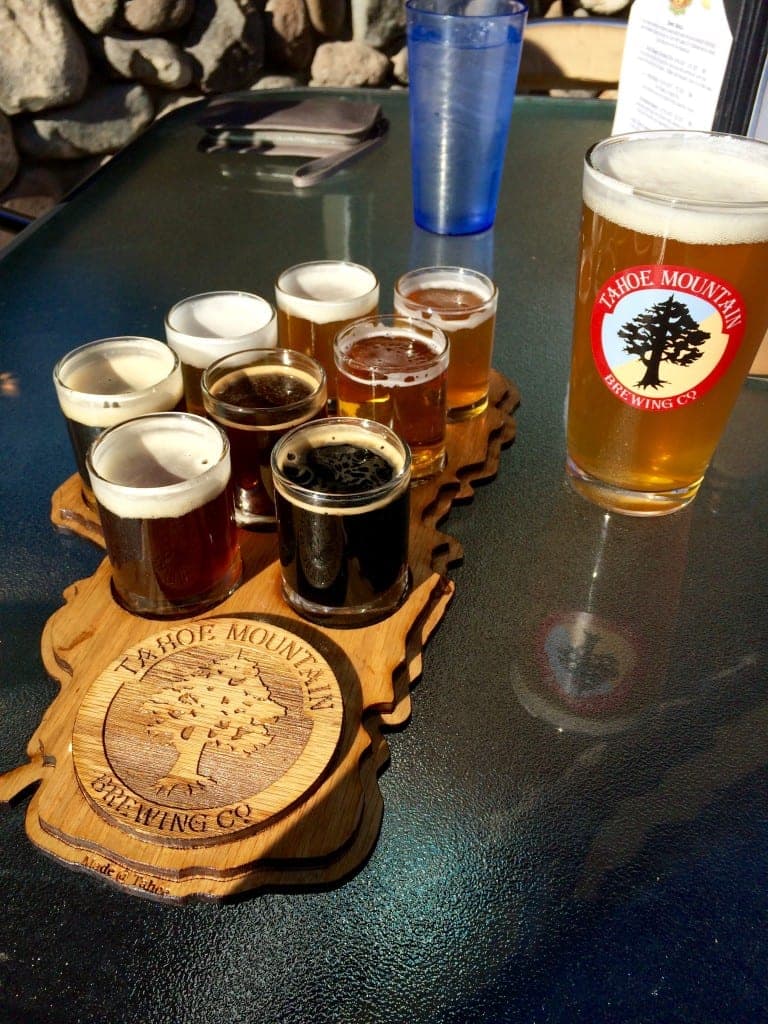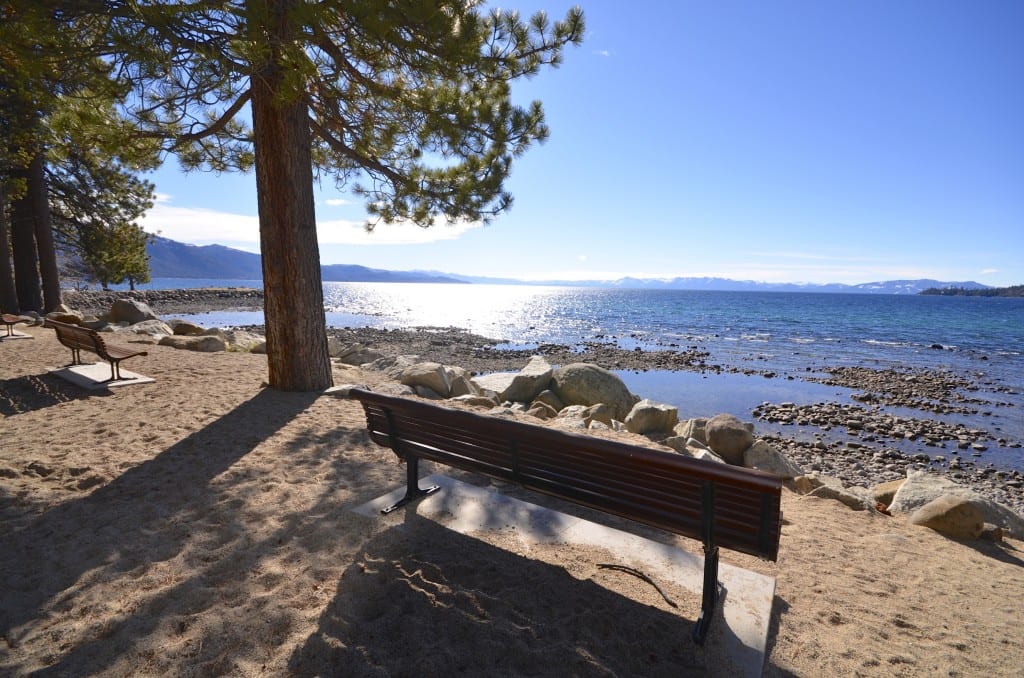 After a long day skiing there is nothing better than soaking in the hot tub with a view of the lake and surrounding mountains. Lake Tahoe has no shortage of incredible vistas.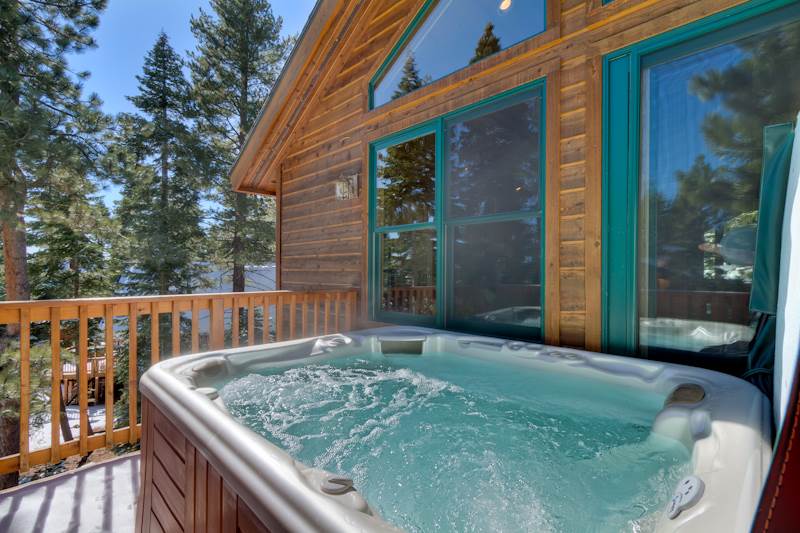 Mrs. TT and I had a great time at Lake Tahoe and plan to return in the future. It's a relatively easy flight from almost anywhere in the country, and it's a great place to get some fresh refreshing mountain air for the weekend.
Enjoy our Lake Tahoe Travel Tips? Like us on Facebook, subscribe to our Newsletter, and follow us on Twitter & Instagram.