There I stood, barefoot with my companion in Koreatown long past 3 a.m., and I might have said it out loud. Maybe I just thought it. Or perhaps I yelled it. 
But after 48 hours exploring Los Angeles restaurant-by-restaurant – including a stop for karaoke, omelets, and maybe too much soju – I couldn't fathom how he could eat another bite. So I urged him to just pick up the ice cream bar from the nearby street gutter and get on with it. 
Gas station ice cream bars notwithstanding, Los Angeles has become a culinary beacon in the U.S. And there is no shortage of ways to explore the city through all its tasty eats. 
SQIRL
Go ahead, stand in line for toast.
It seems crazy, but every ingredient in this seemingly simple combination of items at Sqirl has rightfully earned its reputation as the greatest thing on sliced bread. After eating, take a stroll through the nearby Silver Lake neighborhood for fun shops.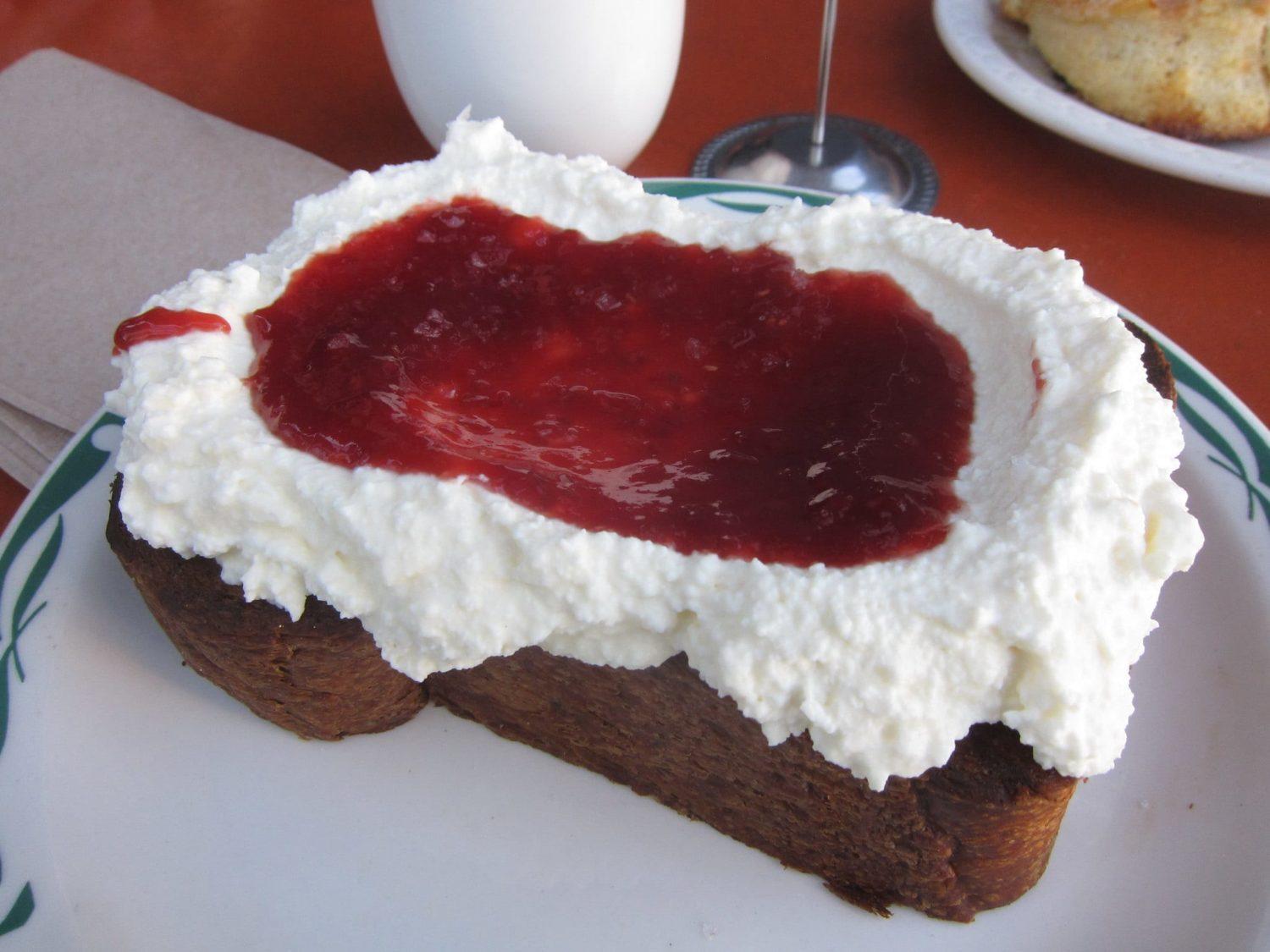 Bar Keeper
Not far from Sqirl is Bar Keeper, a delightful little shop dedicated to all things drinking. There are good gifts to take home and a fabulous collection of vintage barware.
Grand Central Market
This downtown market has a taste of just about everything, from fresh-shucked oysters and bubbles to tacos to super long breakfast lines for the now-famous Eggslut and their signature sandwiches.
If the line is intimidating, a Wexler's bagel is the way to go. It's a fantastic little deli tucked into the market. Or just go and eat through everything.
Night + Market Song
This was possibly the best meal of my time in Los Angeles – and that says something. Night + Market Song gives you piles of powerfully flavored food in a super chill environment. Chef Kris Yenbamroong's Thai food is good enough that you'll want to order extras to stash away and eat on the plane as one cherished final bite from the city (or maybe that's just me – sorry, seatmates!) Grab his cookbook to bring home and spice up your own kitchen.
Langer's Deli
Get a taste of old school LA courtesy of a massive pastrami sandwich inside the dining icon that is Langer's Deli. Sliding into the naugahyde booths and setting your elbows on the tables is a step back in time to the humble old Hollywood days.
The deli opened in 1947 and has been known for serving Kosher comfort foods ever since.
NoMad
This is serious baller drinker status, but the world-class cocktails inside the downtown Los Angeles hotel NoMad are worth breaking into the piggy bank.
Considered by some as the best bar in America, it was also situated at the impressive #3 spot on the list of the 50 Best Bars in America. Slide up to the Giannini Bar, just off the lobby, and page through the menu for classics. Or go for a cocktail "explosion" and share with a few fancy friends.
Nightshade
Nightshade is the much-buzzed-about opening from Top Chef winner Mei Lin. And it presents a gorgeous backdrop for breathtaking twists on familiar. Take, for example, the Tom Yum chicharron. This crispy, crunchy appetizer comes with a dream coconutty dip. Think of it like a Bloomin' Onion for refined grownups. 
It's such a simple, inventive and wholly comforting dish all at once. The food here is just impossibly fun and the dining room is a stunner.
Spago
Go ahead and pop a collar at Spago. This dining icon was everything in the '80s and it's still open, waltzing on the fine line between nostalgia and relevancy. Some classic dishes remain – and so do a few celebrities, if that's what you're searching for. Just go knowing there's a chance you might get treated a bit like a nobody by the front house staff.
Rosaliné
The gorgeous, airy room at Rosaliné is ground zero for great ceviche. It's exactly the kind of fresh, light fare that causes a craving on sweltering LA days.
Chef Ricardo Zarate is serving next-level Peruvian cuisine inside this hip spot named for his mother.
Here's Looking at You
Now, this is a fine way to end a night in Koreatown (unlike me and my friend). The casual, yet outstanding service at Here's Looking at You makes it the kind of place you wish you could pack up and take home to your own neighborhood. The cocktail menu changes with the season, so just follow your heart and linger in this gorgeous city for just a little bit longer.
Bottom Line
Take it from me: Skip the gas station ice cream bars (but not the karaoke and soju) and hit some of these fabulous LA stops, instead.