Headed to Denver, but not sure what to do? Explore Denver by neighborhood!
Locals have made it easy on us and given each district a name: LoHi, LoDo, and RiNo. No, these aren't gibberish. They're your key to hitting the best spots in Denver.
Thrifty Tip: Want a map to guide your way? Check out the Google My Maps I made of these awesome spots around Denver that you can use in your Google Maps app during your trip!
LoHi for the Views
LoHi stands for Lower Highland Park, a bit removed from downtown Denver. Here in LoHi, you'll find some adorable neighborhood digs with some sweet views.
For some delicious food and a killer view of downtown Denver's skyline, head to Linger Rooftop. They've got inside seating as well, but it's the rooftop where you'll find the view. Linger has an awesome happy hour and dinner menu with offerings ranging from Vietnamese crepes to homemade cheese curds. Drink for cheap during happy hour!
After a rooftop bite, head down to the buzzing spot just beneath Linger. There's almost always a line at Little Man, so you'll be able to spot this ice cream shop easily!
There is an express line with a few flavors available on the sidewalk nearby, but the full menu is worth it. You've got to try the Purple Cow and Horchata ice cream.
Head for Little Man's patio and enjoy your hefty scoops of paradise.
Other favorites in the LoHi area include El Five, for fancier vibes with a sweet skyline view, and Postino's, which arguably has the best happy hour deals in town!
If you're willing to venture a little further out of town, check out West Highlands. This is a more suburban area, but has some cute shops and awesome bites. Check out Fire on the Mountain for delicious wings and Sweet Cow for ice cream after.
LoDo for the Markets
Lower Downtown, or LoDo, is in the heart of Denver. The must-sees in LoDo definitely center around the Denver Milk Market and the Dairy Block. I'm sensing a theme here!
The Denver Milk Market is an absolute must while in Denver. It's a hotspot with a bakery, gelateria, cafes, mini-restaurants, shops, and bars.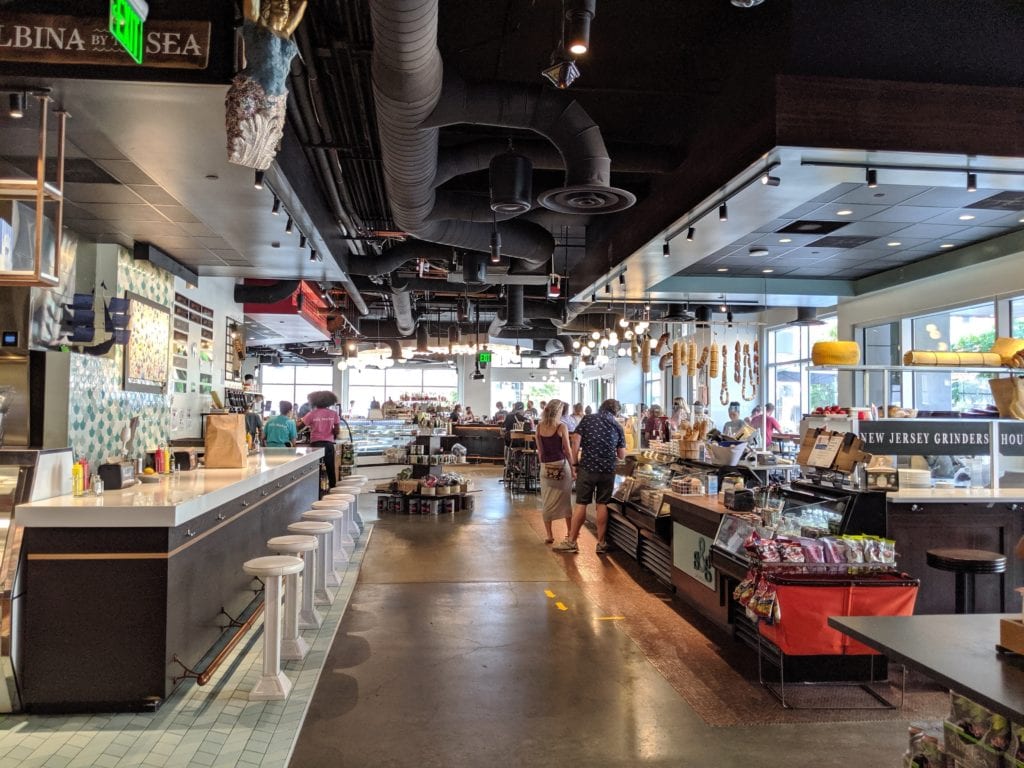 Plus, visiting indoor markets with a group makes choosing meals easy – everyone can pick what they want and group back up! You can't go wrong with any of the spots in the market.
Connected to the Denver Milk Market is the Dairy Block, a similar concept for an indoor market. The Dairy Block has more of an emphasis on cafes and shops, and it's a tad smaller.
Both markets are great places to walk around and window shop (without the window!)
If it's a nice day in Denver (and it usually is), step into the Milk Market Alley. There's dining seating, bags – or cornhole, whatever you call it! – and entrances into other shops and restaurants from the alley.
If you're still hungry in the LoDo area after a stop through the markets, head to Illegal Pete's for a local Chipotle-esque fast casual meal. Brunch at Ophelia's or Syrup and you won't be disappointed. And while you're in the area, stop by the Denver Union Station! It's an iconic station that's beautiful inside and out.
RiNo for the Murals
Last but not least, make your way to the River North District. Nicknamed RiNo, this area cannot be missed for its trendy bars and gorgeous murals.
I have to admit, I spent a decent amount of time trying to pinpoint where the murals were in this area before I got to Denver. Once we got in RiNo district, I realized the murals were impossible to miss! Once you're in the area, you'll have no trouble finding alleys, buildings, and rows upon rows of murals. One of my favorites was this rhino in RiNo (get it?!)
If you're comfortable on a rentable scooter, download the Jump, Lime, or Bird apps (most popular scooter brands in Denver) and explore this district on wheels. You'll cover ground faster than walking, and won't have to mess with finding parking every few blocks when you want to snap a photo!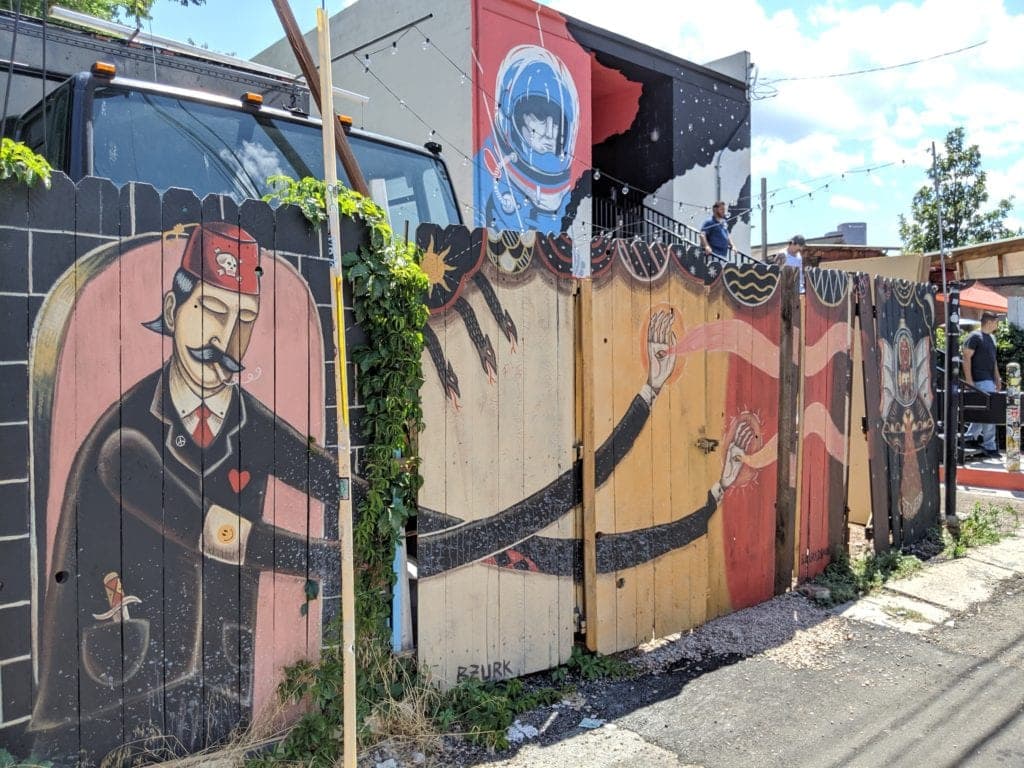 When you're ready for a cold one, head over to Improper City and enjoy the murals from their outdoor patio. Grab a bite at one of the food trucks pulled up and play some yard games.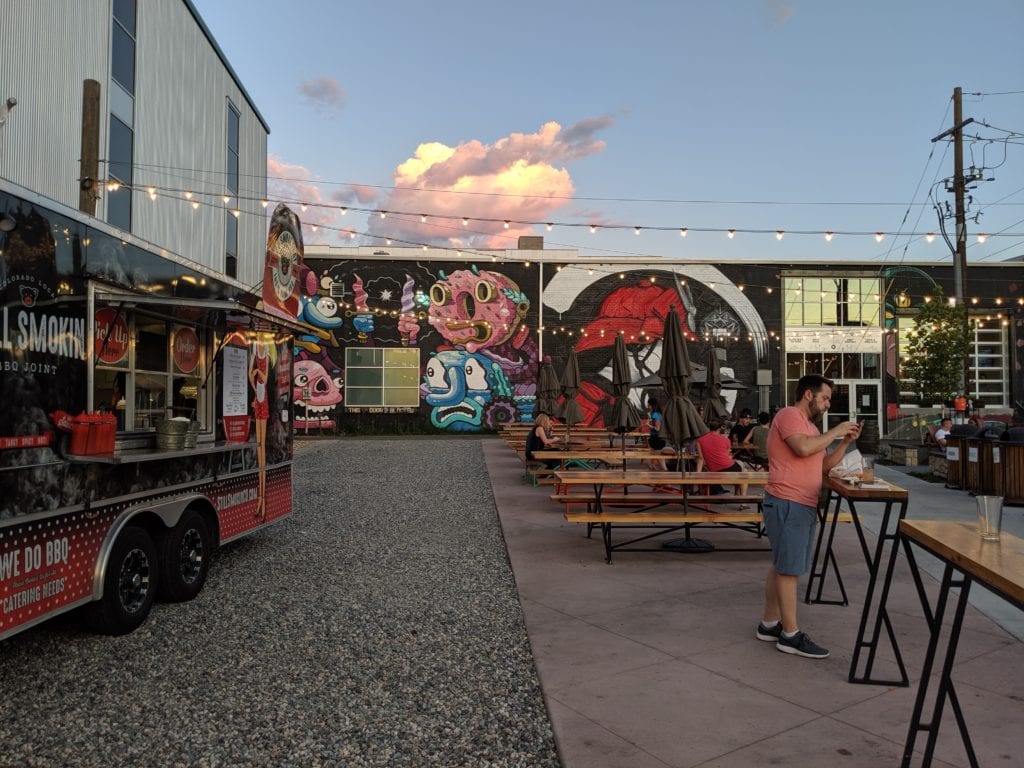 Or, check out some of the breweries in the area. We liked Our Mutual Friend! 
Our Airbnb was just a few blocks from the center of RiNo, so we also spent a morning walking around the area. We stopped for brunch at – take a wild guess – another market: the Denver Central Market. This market is small and quaint, with several food options and a cafe, perfect for brunch or lunch.
All of the Denver districts were a lot of fun, but I have to say, RiNo was my favorite. There's so much character in the murals and businesses in this area.
Further Out
If you're looking to venture a bit outside of Denver, you've got to pay a visit to the Red Rock Amphitheatre. Pass through the quaint town of Morrison on this short 30-minute drive from Denver. Even if you're not going to a concert here, you can still explore the grounds!
We went on a Saturday morning, and the venue was full of people hanging out and exercising.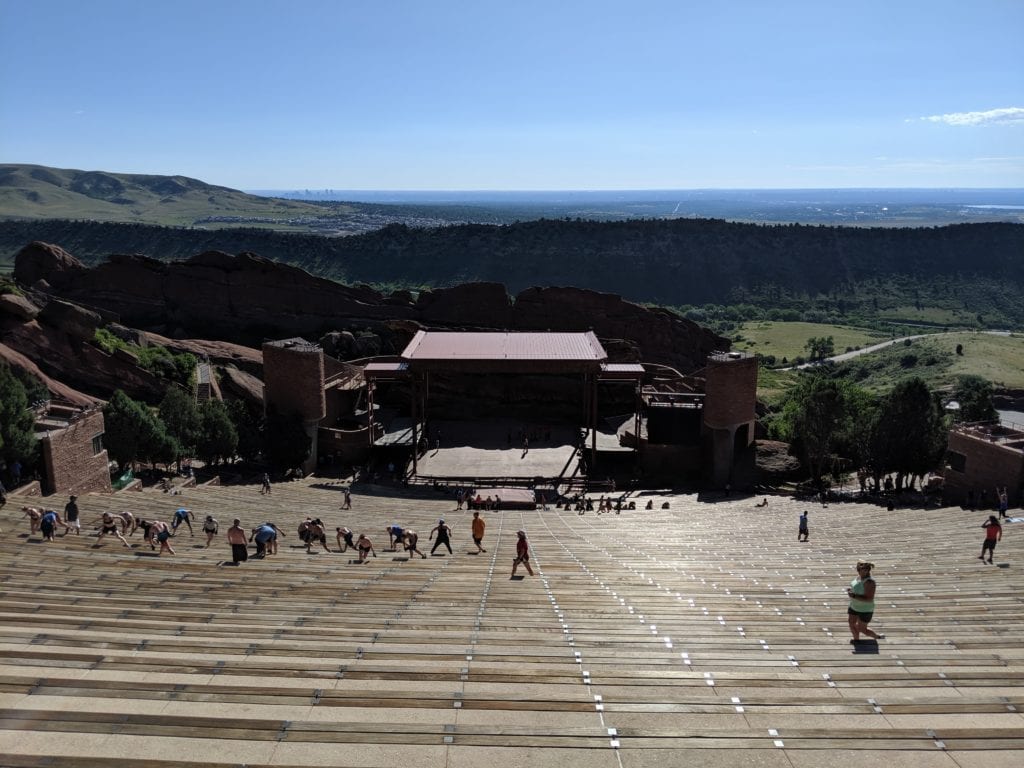 There are some short but beautiful hikes right around Red Rocks that will get you some great views of these spectacular rock formations. Make sure you're hydrated and feeling good before setting out. Altitude sickness is real!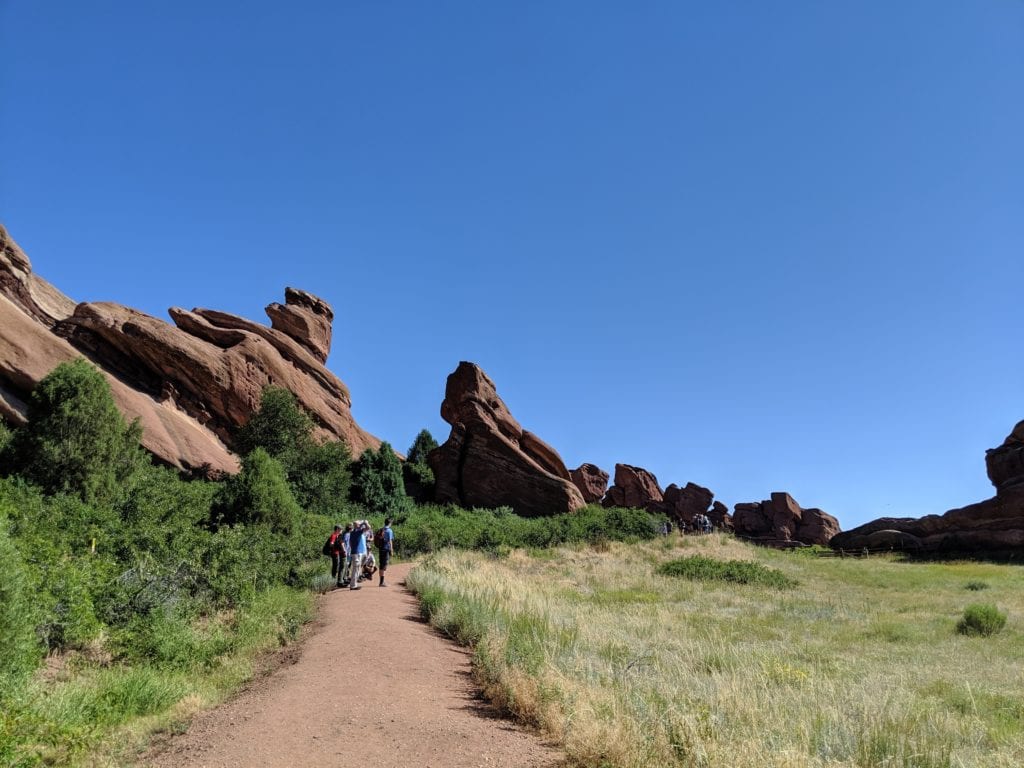 Not far from Red Rocks is Lookout Mountain Park. This is a great spot to get some more mountain views and squeeze in a hike. If you've got the time to go further out, check out St. Mary's Glacier and Rocky Mountain National Park.
Bottom Line
Whether you're visiting for just a few days or a week of adventure, Denver has so much to offer. They've got great food (particularly ice cream), trendy indoor markets, photogenic murals, and awesome hikes. You won't be bored with so much to see and do!
Want to hold on to these recommendations for your next trip to Denver? Check out this Denver Google My Maps and pull up any of these attractions easily from your Google Maps app.