Today's guest post is by Roger of Expert World Travel. Roger has been to over 40 countries, broken 3 suitcases and owned over 10 backpacks in the last 12 months. You can find him blogging about his experiences at Expert World Travel.
Most people avoid Switzerland because it's not cheap. It's true that it's one of the most expensive countries in the world, but don't let that stop you from visiting this beautiful country. There are mountains soaring up to the clouds, lakes you will want to dive right into, and chocolate to die for!
So, rather than miss out on this gem, right in the center of Europe, why not visit Switzerland and avoid spending a fortune. Yes, there is a cheap and smart way to travel in Switzerland and I'm going to show you how.
Transportation 
Depending on your group size, you have two options in Switzerland; car or train.
If you have two or more in your group, a car is your best bet because train prices can be expensive. If you go for a car, remember to take the smallest car possible. Fuel is pricey at $6 a gallon. Although fuel is expensive, the roads and infrastructure are impressive. Switzerland has some of the longest tunnels in the world.
If you go by train, plan ahead and get yourself a travel pass. The most common, and usually the best option is the Swiss Travel Pass, but you will need to will need to crunch the numbers and see if it's a good fit. If you only need a few tickets I recommend booking through Rail Europe, which will mail you your tickets in advance.
As someone who lives in Switzerland, I have a half-fare card, which gives you 50% off all tickets, but it's not cheap, and it's only worth it if you travel a lot. Do your research and pick the best deal possible for your situation, but make sure to buy one, because paying full fare is not realistic for most people, even locals!
Thrifty Tip: Avoid local taxi's and take the train to the airport. Uber if you can't take the train. A short 15-minute taxi ride from Zurich's downtown to the airport costs an insane $70.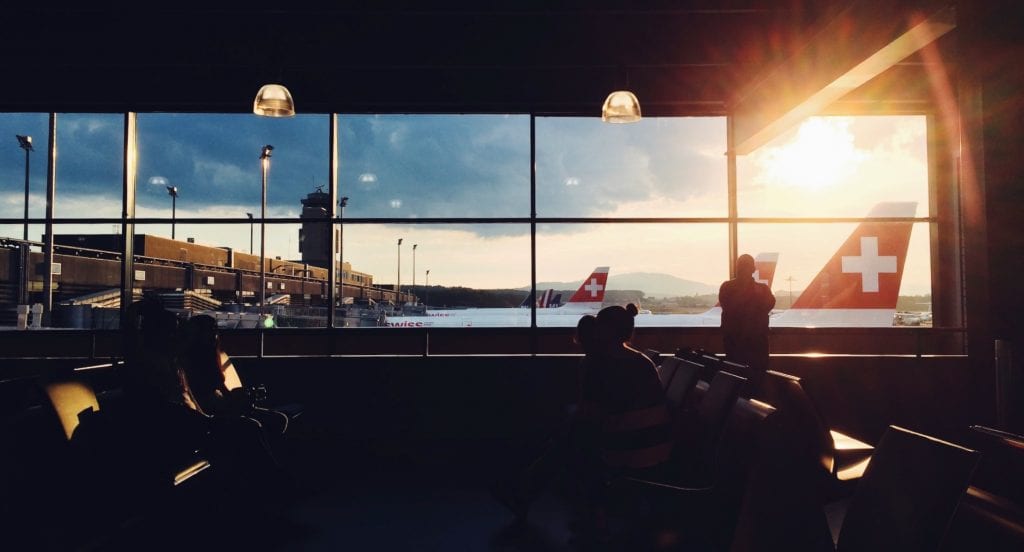 Avoid Restaurants
Meals cost about $25-50 in most cases (even cheaper things like pizza and McDonald's will shock you). If you want to save money, avoid restaurants or only go out to eat rarely.
Instead, plan to cook in your accommodation. Buy everything you need at the local supermarkets and take food with you when you are out and about. Don't be tempted to buy sandwiches during the day, because even those can put a dent in your budget.
The most expensive supermarket is Coop, so if you see a Migros (or even Lidl, Denner or Aldi) shop there instead. Most of the time, the quality is the same and sometimes even better.
Thrifty Tip: Looking for a cheap restaurant in Zurich? Mr. TT recommends the historic Zeughauskeller.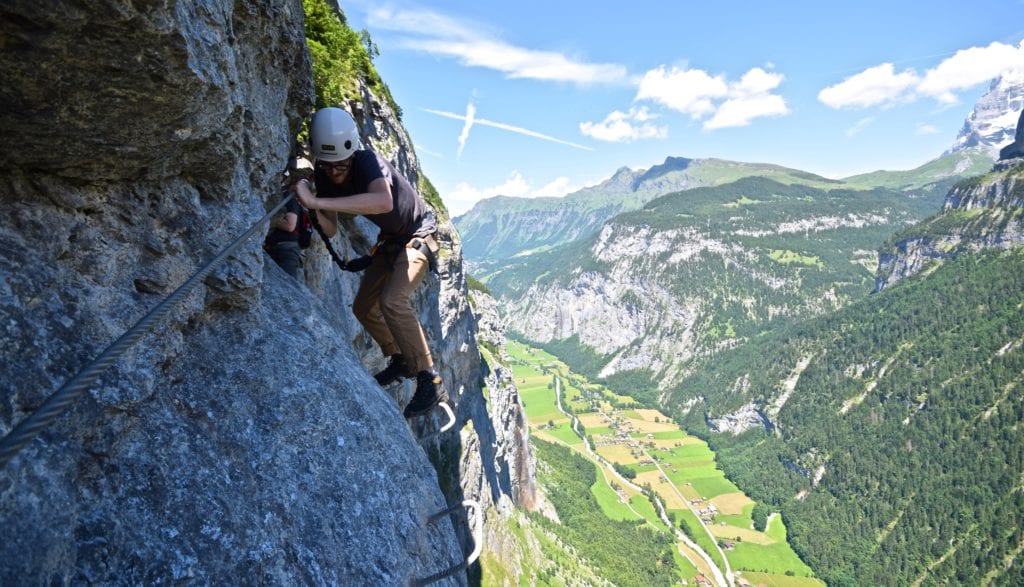 Avoid Expensive Activities
There are a lot of awesome outdoor activities to do in Switzerland, but most of them are very expensive (paragliding, helicopter rides etc). So, instead of forking out your whole vacation budget on just one activity, here is what I recommend:
Most of the best things in Switzerland include the scenery, and that's always free.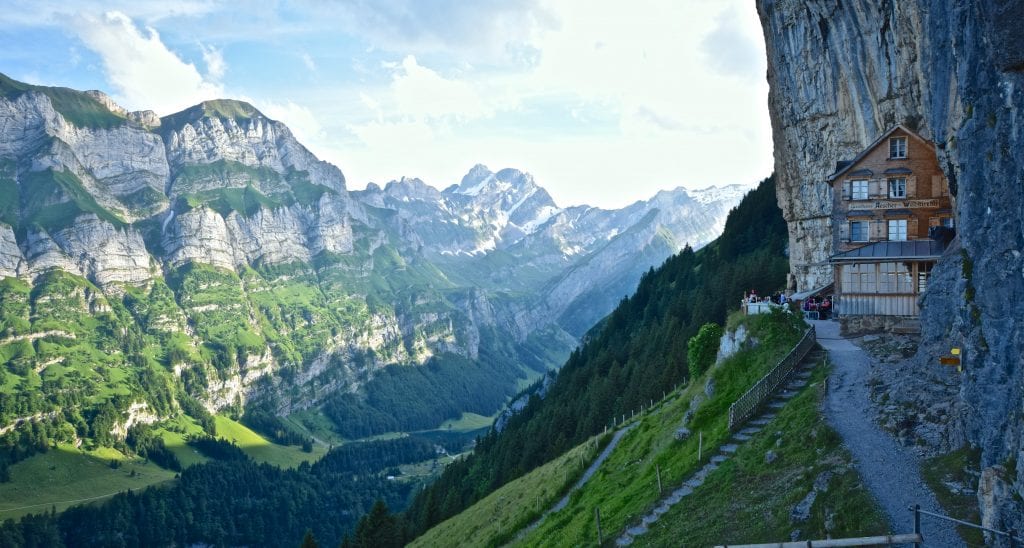 Try Cheaper Accommodations
In Switzerland, everything is safe and clean. So, unlike most countries, where a family or older couple would not want to even consider say a hostel, in Switzerland, you can sometimes get private double rooms that are as good as hotels.
So, be on the lookout for cheaper accommodation options such as these or try something like an Airbnb, house swapping, couch surfing or even camping. You will be surprised how good even the cheaper accommodation can really be. The Swiss do not skimp.
Thrifty Tip: Want five-star accommodations for free? Transfer points from the Chase Sapphire Preferred card to stay free at the Park Hyatt Zurich.
Bottom Line 
There are a lot of options to trim your travel budget and still see the amazing sights that Switzerland has to offer. Next time you are heading to Europe or wanting to plan a trip to an amazing country, put Switzerland on the list. You won't regret it.