If you're like me, you binged way too much TV the first few weeks of this coronavirus lockdown and now you're in desperate need of something new.
Nothing can replace getting out in the real world with your own eyes and ears. But if you've got some wanderlust and are craving exploration, we've got your fix. Travel from the comfort of your home with Google Street View, Google Earth, and Google Arts and Culture projects.
These tools can help you virtually step inside the world's best museums, see some of the most treasured landmarks across the globe, and more.
Concerts & Museums
Google has curated a collection of some of the most famous museums and sites in the world, and you can  (virtually) step inside. Use Google Arts and Culture as the starting point for your exploration.
With Google Arts and Culture Street View, you can also check out famous historical heritage sites, from Anne Frank's home to Stonehenge. What are you waiting for?
Thrifty Tip: Prefer to view this on your phone? Download the Google Arts and Culture app!
Street art more your style? Google Art Project gives you access to thousands of street art projects around the world, with stories and murals like you've never seen before. Browse by area, from Coachella Walls to the famous Berlin East Side Gallery and everywhere in between. You can select a city from the map, or choose "Surprise Me!".
Beyond Google Art and Culture Street View, there are other notable ways to explore music and museums online. Here are a few of our favorites:
Virtual Outdoor Tours
Using Google Arts and Culture Street View, you can also explore some of the most famous monuments in the world from every angle. Fancy a trip to the Taj Mahal today? Why not!
Craving some natural scenery and wide-open spaces? Google's got you covered. Explore National Parks with Google Arts and Culture's National Parks project. This project takes a deep dive into select national parks, complete with narrated video, audio-guided 360-degree tours, and much more. This is an interactive tool you'll get lost in!
Or, check out the 360-degree views of 100+ other national parks with Google Arts and Culture. If you've been looking for something to fill your time with, this is it!
We can't talk about outdoor exploration without mentioning Google Earth. This is your hub for diving deep into any worldly topic you've ever been curious about. Take tours, play games, explore photos and videos, and much much more.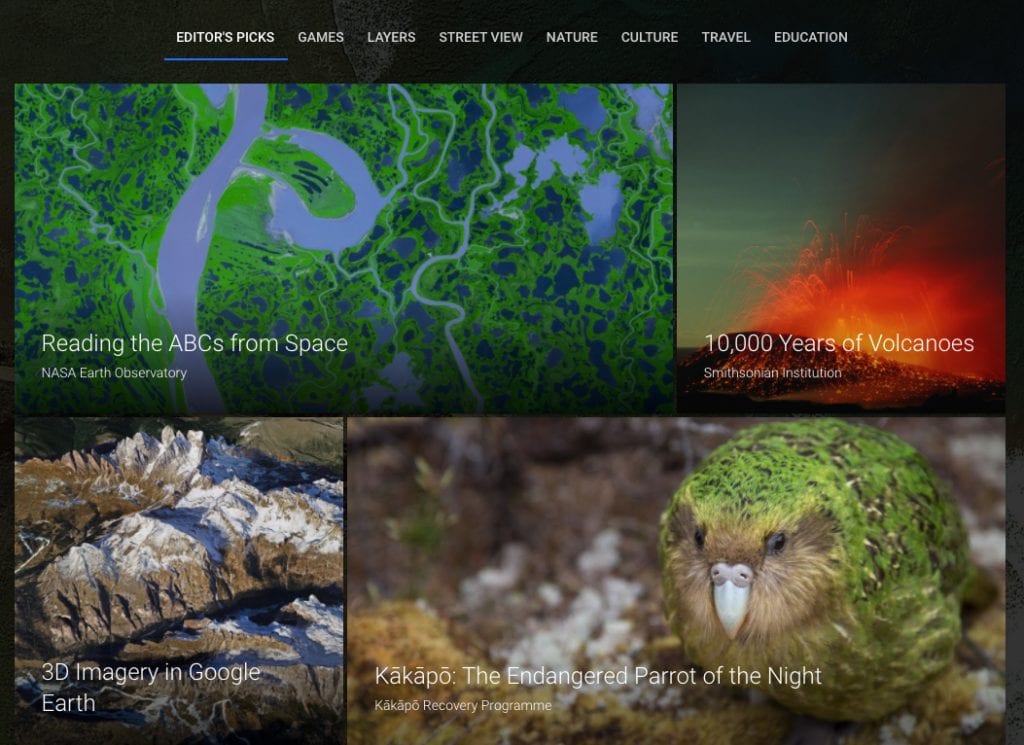 A few favorites? Go island-hopping with videos and dialed-in tours with information about each of the Hawaiian islands on Google Earth. Then, take this Google Earth quiz to test your knowledge!
A few other honorable mentions, especially if you're interested in wildlife and animals:
Explore More with Google Street View
Got a few other destinations in mind? Use Google Street View and the world is your oyster! Here's how:
Go to google.com/maps and search for any location the world. I've chosen Zhangjiajie National Park (or Avatar Mountains) below.
Switch to Sattelite view and click on the little yellow person icon in the bottom right corner to browse street view images.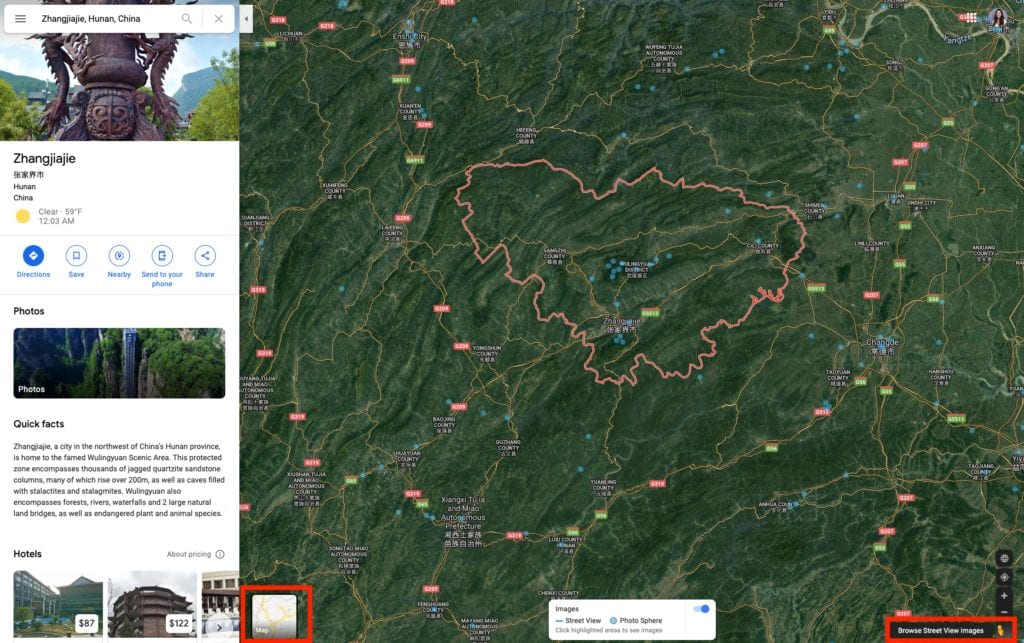 From there, you'll see small blue dots appear all over the map. You can hover over any to see a preview, then click on any of these dots to see the street view from that exact location.
Enjoy the panoramic views! I know it's just a photo, but just seeing the Zhangjiajie glass walkway is still making me nervous!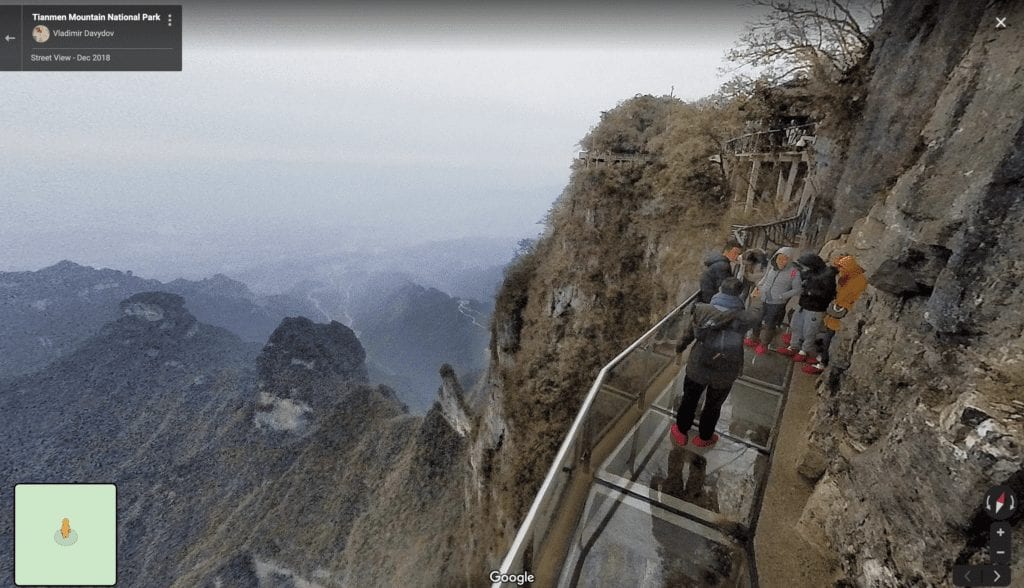 Google Street View is an awesome tool to explore literally anywhere in the world from the click of a mouse.
Bottom Line
Just because we can't travel now doesn't mean we have to be stuck on the couch, watching the same old shows. These Google tools will help you escape to other lands without leaving your home. Happy e-traveling!