Have you ever visited a city and felt it was consumed by tourists? You're not alone.
Cities like Paris, Rome, and London are popular for a reason, but they can be a lot to handle. We love finding lesser-known cities and exploring all they have to offer. Here are our top five European cities that might fly under your radar but that you shouldn't miss.
Bruges, Belgium
Bruges in Belgium was one of our favorite day trip destinations, and we wished we had more time to spend there. Located about 1 hour, 15 minutes northwest of Brussels by train, you'll find this capital of West Flanders. Bruges is best known for its cobblestone streets, canals around every corner, and medieval buildings.
But our favorite part? Hands down, the Old Chocolate House. Other than eating way too much chocolate (if that's even possible) we took a boat tour, enjoyed the city center, and wandered to the outskirts to see the official entrance of the city and its surrounding windmills. Other must-dos include climbing the Belfry Tower, visiting one of the local breweries, and the Basilica of the Holy Blood.
Thrifty Tip #1:  If you venture from Brussels to Bruges, make a stop in Gent, another gem of Belgium.

Prague, Czech Republic
Looking for a European city to chill out and relax? Prague is 100% for you.
Prague is the type of city that has cheaper beer than water – we're not exaggerating. Of the 15-plus countries we have visited, the Czech Republic was the cheapest by far, and one of our favorites.
But there are plenty of sights to see in Prague after you've had your fill of beer. Head across the Charles Bridge to the castle district for a day. Old Town Square is a must to grab a coffee and watch street performers, but be sure to head up the Astronomical Clock Tower for beautiful views of the city and the castle district in the distance. If you're looking to relax you can wander past the Lennon Wall and up to Petrin Hill via the funicular for parks and views of the city. Otherwise, you can sit in historical Letna Park, which was once home to a 51-foot tall Joseph Stalin statue.
Thrifty Tip #2: The city tram is the best way to get around. You can purchase a 24-hour or 3-day tourist pass from a kiosk or from local tobacco shops. If you purchase the tram day or 3-day pass it includes the funicular up to Petrin Hill.
Thrifty Tip #3: Letna Park is the best place to enjoy a beer with views of the city and live music!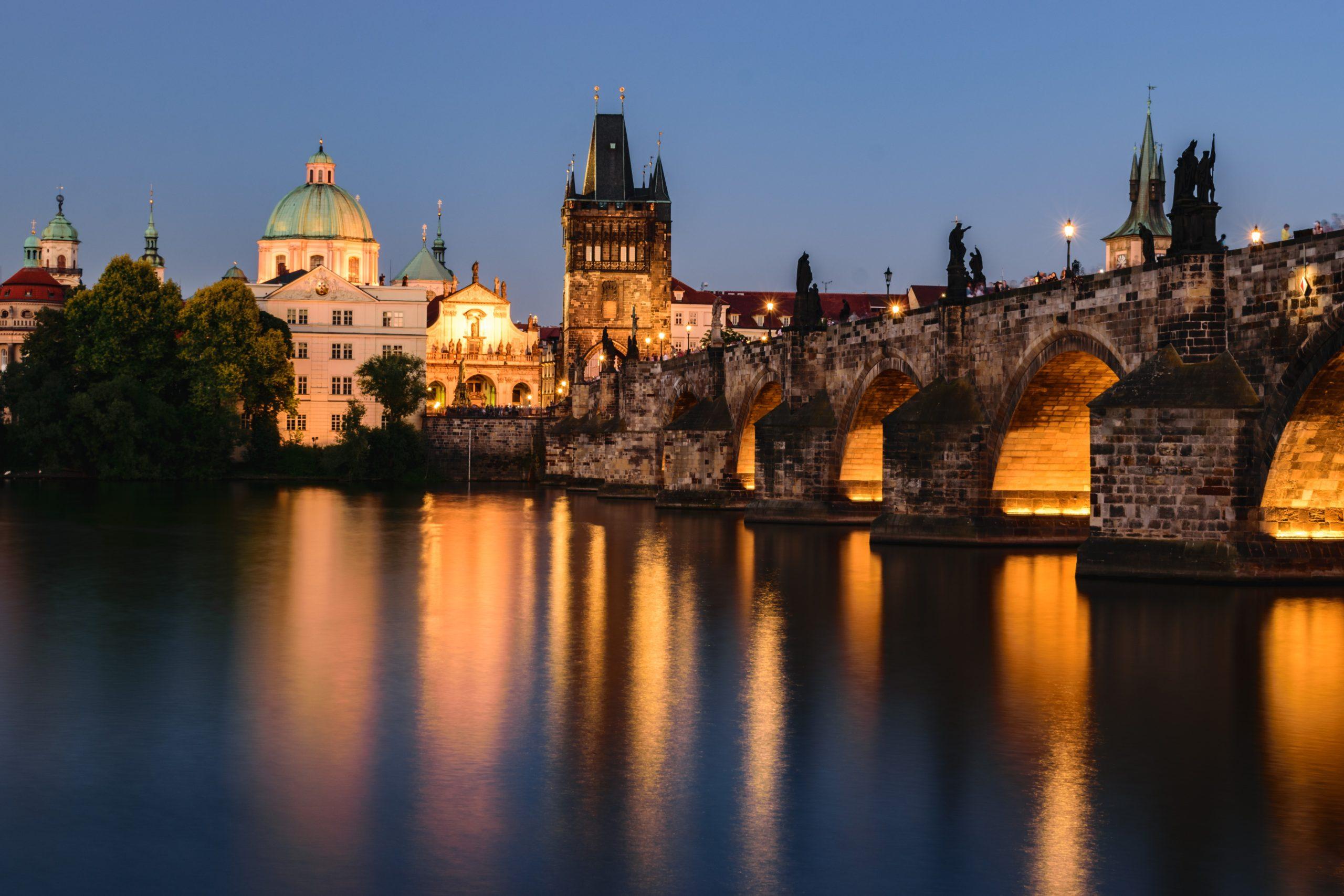 Budapest, Hungary
Budapest is one of the many cities located on the Danube River. Actually, that's not true. Budapest is a combination of two cities: Buda on one side of the river and Pest on the other. We spent three days exploring both sides and still felt we didn't see everything we wanted.
Must see sights include: Fisherman's Bastion, Chain Bridge, the view atop St. Stephen's Basilica, Hungarian Parliament, Shoes on the Danube, and a Hungarian thermal bath. We recommend spending a day hiking up Gellert Hill and checking out Gellert Thermal Bath. Otherwise, you can hop on the metro for a quick ride to Szechenyi Thermal Bath.
Thrifty Tip #4: Hungry in Hungary? Try Langos and Goulash, two traditional Hungarian dishes.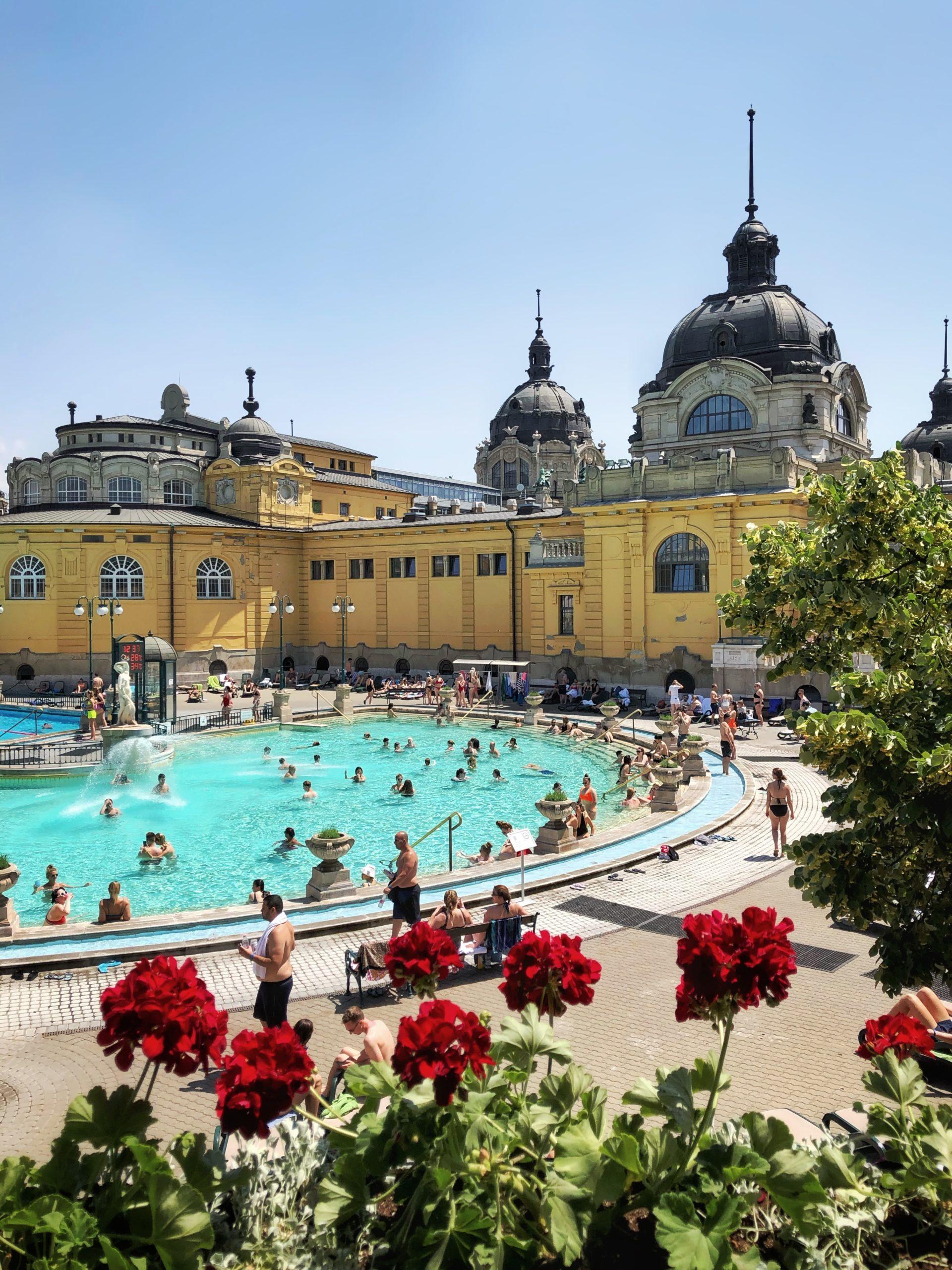 Copenhagen, Denmark
Copenhagen is known for having more bikes than people, and that is no joke. We fell in love with Copenhagen for its diverse culture, laid-back vibe, and all things hygge.
Be sure to head to Carlsberg Brewery, Tivoli Garden amusement park, and visit the Little Mermaid statue. For a unique experience you could tour the alternative neighborhood of Christiana – just do your research beforehand. Lastly, a trip to Copenhagen would not be complete without a day in Nyhavn. Filled with colorful buildings, Hans Christian Anderson's home, and amazing boat shops, Nyhavn is worth exploring.
Thrifty Tip #5: Hop on a train from Copenhagen to Malmo, Sweden for a day!


Krakow, Poland
Krakow is the epitome of an under-the-radar city that you should visit. There are some beautiful parts of the city itself, but is best known for day trips to see World War II history.
While in the city be sure to head to Old Town and Wawel Castle. You could spend half the day exploring both locations. But our favorite day in the area by far was full of reflection and learning: a day trip to Auschwitz Concentration Camp and Wieliczka Salt Mine. The site of some of the worst atrocities of the Holocaust, Auschwitz was a place of remembrance. But our mood lightened as we explored the salt mines of Wieliczka. Be sure to book ahead of time and plan the entire day around this excursion.

Bottom Line
This is just a small sample of the many amazing European cities that don't get top billing like Paris and London. Getting off the beaten path and seeing things you never imagined is what travel is all about. All five of these cities would be great destinations for anyone with Europe on their mind.