If you're counting down the days to Amazon's annual Prime Day – or in this case, Prime Days – we've got you covered. Prime Day this year starts next Monday, June 21 and runs through Tuesday, June 22.
In years past, we've seen some great deals on Prime Day for travel gear, electronics, as well as everyday items you can save on. We're expecting more of those massive sales this time around – plus there are some money-saving tricks you can use to take Prime Day savings to the next level.
Here's how we recommend getting ready to bargain hunt – or even start your shopping a little early.
Try Amazon Prime for Free
It should be no surprise that Prime Day specials are only available to Amazon Prime members. If you haven't pulled the trigger on an Amazon Prime account just yet, here's your chance to try it out for free.
Amazon is currently offering a free 30-day Prime test run to new members. Just sign up and you'll be eligible for all those Prime Day specials.
Prime normally costs $12.99 a month or $119 a year, which can easily be worth it based on your shopping habits. In addition to Prime Day access, you'll get free one- or two-day shipping on almost any order, Prime Video streaming service, special deals at Whole Foods, and much more.
Sign up to try Amazon Prime and get Prime Day access today!
Shop Early Prime Day Deals Now
If you're an Amazon Prime member, you get early access to some exclusive deals every year.
You'll find hefty discounts on some Amazon (and Amazon-equipped) products, like saving 25% on an Amazon Echo Show 5 for just $59.99. You can also snag several great TVs at steep discounts, like a 43-inch Toshiba 4K UHDTV equipped with Amazon Fire for $239.99 – $110 off!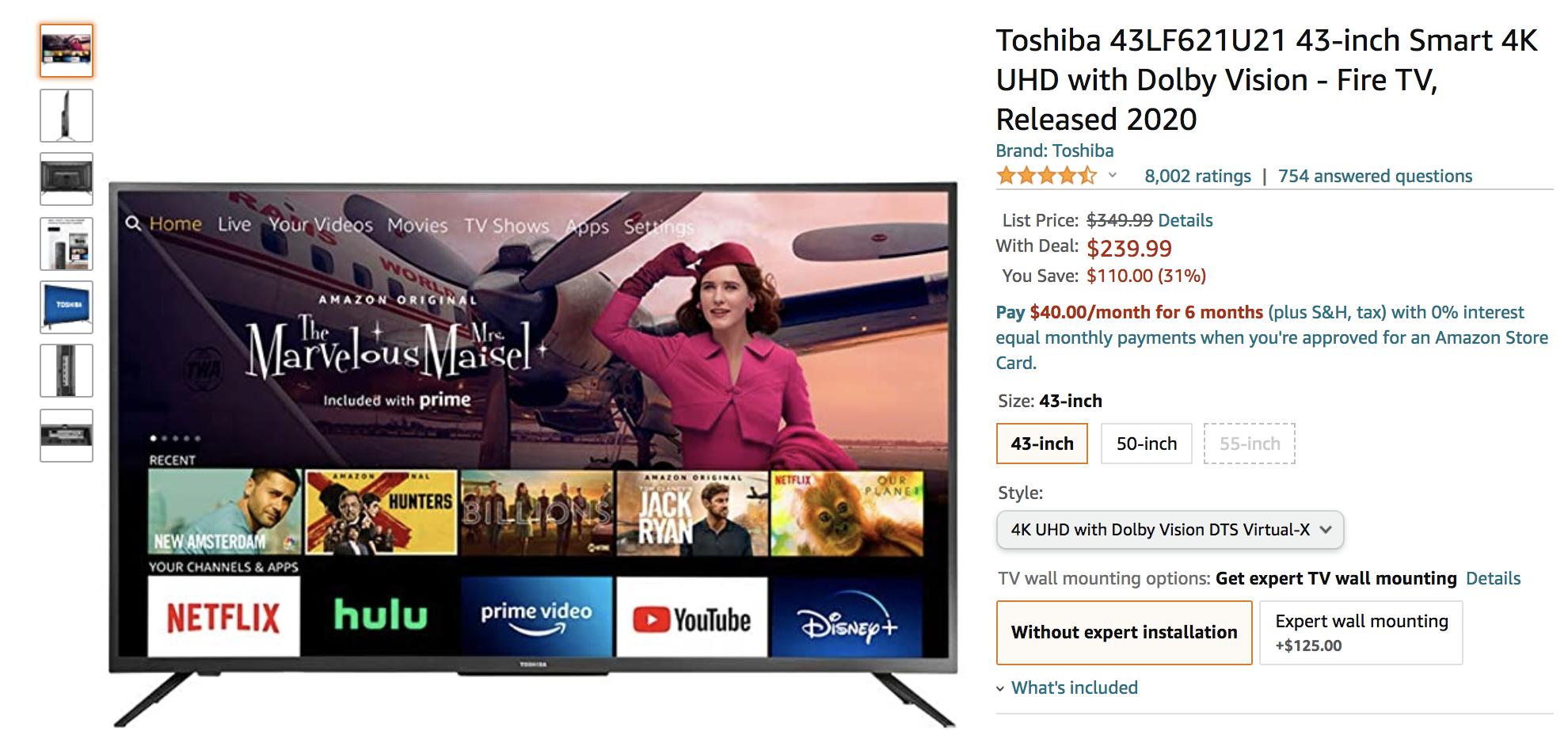 Prep for the Travel Deals
Every year, we scour the Prime Day deals for the best travel accessories – and 2020's Prime Day delivered in a big way. Our fingers are crossed for an equally exciting Prime Day 2021! These were some of our favorite Prime Day deals from last year:
…and much more!
Use Credit Card Points to Unlock Big Savings
American Express and Chase have ongoing promos allowing you to save even more at Amazon by applying just a single credit card point to your purchase.
Rack up Some Amazon Credits
Spending on Prime Day is much easier when you're using free credits, right? And cheaper too.
Amazon has added a handful of ways to quickly earn some credits for your Amazon account, allowing you to stack credits with Prime Day discounts and save even more. Check them out:
Shop Small Businesses to Earn $10 Off
Spend $10 or more at select small businesses between now and Sunday, June 20, and you'll earn a $10 credit to use during Prime Day. Check Amazon's dedicated page for this promo to find a list of all the businesses that qualify. Make the purchase, and you'll get an email confirmation with a promo to save $10 on Prime Day.
Earn Another $10 Installing Amazon Assistant
Just for installing Amazon Assistant – a web browser plugin that helps compare prices – you'll get another $10 credit for your Prime Day purchases.
Bottom Line
Amazon Prime Day is just a week away. And if last year is any indication, there should be some sweet deals.
Get ready to make the most of it!