Chase Bank launched the Chase Sapphire Reserve® way back in 2016, jockeying with the Platinum Card® from American Express for a share of the premium travel credit card market. But when it comes to premium credit cards, do you need a premium credit score? When it comes to Chase Sapphire Reserve, what credit score will it take to get it?
As with many things in the world of credit cards, there's not exactly a one-size-fits-all answer. Affluent travelers and savvy millennials alike have flocked to the card since its launch, making it one of the most popular travel credit cards today. And the approval standards rely on a number of different factors
But let's take a look at how credit scores work and what credit score you may need to get the Chase Sapphire Reserve – and whether it's gotten even harder to get approved with Chase lately.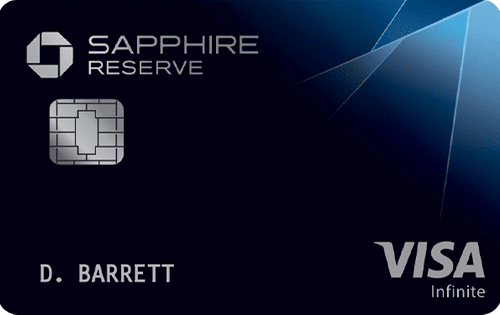 Click Here to learn more about the Chase Sapphire Reserve. 
How is Your Credit Score Calculated?
Before we get into what credit score you need to get approved for the Chase Sapphire Reserve, let's cover how credit scores really work. You've almost certainly heard a tip, rule, or guideline about credit cards, FICO scores, and how your credit score works that simply isn't true. So let's set the record straight on how your credit score is calculated.
Related: 4 Credit Card Myths You Should Stop Believing
Your credit score is determined by five different categories that make up different percentages of the total score. This is the FICO credit scoring model, which is the most commonly used by far. Here are the five categories to give you a better understanding of the factors that impact your credit score.
Payment History (35%): The most important factor of your credit score by far, it's absolutely essential to always pay your bills on time.
Credit Utilization (30%): The ratio of how much credit you're using compared to the total amount of credit extended to you. Using $1,000 of a $10,000 credit limit gives you a 10% credit utilization. Keeping your total credit utilization under 30% will have a positive impact on your credit score.
Length of Credit History (15%): The longer your credit history, the better your credit score. Potential credit lenders will see you as more creditworthy if you have more history. Your length of credit history is calculated based on the age of your newest account, the age of your oldest account, and the average age of all of your credit accounts.
Credit Mix (10%): Diversifying your open credit accounts will have a positive impact on your credit score. Having different credit accounts open (auto loans, mortgages, student loans, credit cards) will give your score a nice bump.
New Credit (10%): This is why applying for a new line of credit can have a small, temporary impact on your overall credit score. But if you're making on-time payments with your credit card and being responsible with credit, it's likely to improve your credit score.
Learn how to check your credit score for free!
What Does Your Credit Score Mean?
Understanding how credit scores are calculated is one thing. But what does that mean when it comes time to apply for a credit card?
All the factors spelled out above will combine to calculate your credit score.
To get approved for most credit cards, your credit score will need to be above a certain threshold. That number is different from credit card to credit card. Scores are typically lumped into buckets labeled as either Poor Credit, Subprime, Acceptable Credit, Good Credit, and Excellent Credit.
The score ranges that make up each of these categories are outlined here.
So what does that mean for the Chase Sapphire Reserve?
Chase Sapphire Reserve Credit Score: What Do You Need?
Historically, Chase has indicated that you need to fall into the "Good" to "Excellent" credit buckets to be approved for the Chase Sapphire Reserve.
That means you'd need at least a 680 credit score to get approved. But in practice, it's been much different. From our own experience, accounts from readers, and historical data from creditcards.com, anyone with a credit score below 720 generally was not approved for the Chase Sapphire Reserve.
That doesn't mean you couldn't get approved with a lower score. But it was a good rule of thumb that you'd want a credit score on the higher range of a "Good" score.
But even now, that is changing.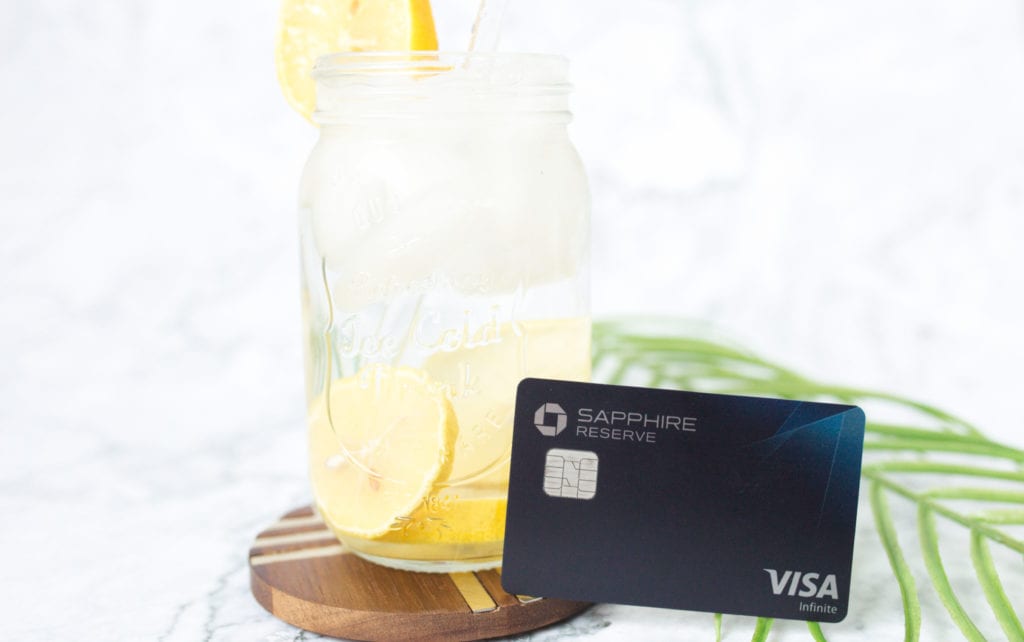 Is It Getting Harder to Get a Sapphire Reserve Card?
Since COVID-19 has wreaked havoc on both travel and the economy, many banks changed their lending standards – making it much harder to get approved for new lines of credit.
That makes sense. As the economy teetered and unemployment claims hit record numbers over the spring of 2020, banks expected credit card payment default rates to follow suit. Limiting their exposure was a way to mitigate that risk.
And an easy way to mitigate risk is to make it harder to get approved for certain lines of credit. At the end of the day, this means you may need an even higher credit score to get approved for a credit card than just a year ago. And that seems to be the case with the Chase Sapphire Reserve.
Earlier this month, Chase indicated that it's raising the standards to get approved for the Chase Sapphire Reserve, from Good or Excellent credit to just Excellent Credit. 

What does that mean? It means having a credit score of 740 (and likely higher) is your best bet to get approved for the Chase Sapphire Reserve Card.
Other Sapphire Reserve Factors Behind Approval
Getting a Chase credit card goes beyond your credit score.
Most importantly, all Chase credit cards are subjected to the notorious Chase 5/24 rule. If you have opened five or more personal credit cards from any bank (not just Chase) in the last 24 months, Chase will automatically reject your credit card application – even if you have a perfect credit score. 
Related: The Best Credit Cards to Get if You are Under the 5/24 Rule. 
To learn more about the 5/24 rule, check out our YouTube video.
There's one other important restriction to keep in mind. Chase will limit you if you have already held either the Chase Sapphire Preferred or Reserve card in the past 48 months. From the terms and conditions of the credit card application:
"The product is not available to either current cardmembers of any Sapphire credit card, or previous cardmembers of any Sapphire credit card who received a new cardmember bonus within the last 48 months."
If none of these restrictions apply to you, and you don't get immediate approval on your application, we always recommend calling the Chase reconsideration line. 
The number is 1-888-270-2127, and you can expedite the process of an approval decision by giving them a call. Without calling, a decision can sometimes take up to 3o days.
Bottom Line About the Chase Sapphire Reserve Card and Credit Scores
The Chase Sapphire Reserve Card requires an excellent credit score for approval. As a general rule of thumb, you'll need a score of 740 or higher to get approved.
If your credit score isn't that high (or even if it is), we think the Chase Sapphire Preferred is a better option to get started with Chase Sapphire cards.