Yes, it really came up that fast: The holidays are almost here. And whether you're procrastinating on buying gifts for the traveler in your life or just need something to stuff in a socking, time is running out.
We've got your back.
Here are some awesome small gifts that will make a big impact on the traveler in your life. And the best part? Each of these gifts is available on Amazon for a speedy delivery turn-around, for you last-minute shoppers (like me!)
Need something bigger? Check out our full 2022 holiday gift guide!
Keep in mind that prices and availability may change slightly over time! All deals and prices were current as of publication.


Give the Gift of Travel: Cheap Flight Alerts
Sure, you could give your favorite travel companion some travel gear or accessories this year. But why not give the travelers in your life the gift of cheap travels next year with Thrifty Traveler Premium, our flight deal alert service? We'll send them alerts for the cheapest domestic and international fares for 2023 and beyond straight to their inbox – with up to $250 or much more off normal prices on each and every flight! It's the best way to travel more for even less.
With our Thrifty Traveler Gift Cards, you can gift your favorite traveler a year of cheap flight alerts … or get a discount by gifting them two years! Give your favorite traveler the gift of cheaper flights and more travel next year – even if that favorite traveler is yourself!
You've got two options:
Give them the best with Thrifty Traveler Premium+, our top-of-the-line service with all our cheapest deals, discounted business and first class tickets, and award alerts to use points and miles, too!
Only want cheap economy domestic and international fares? Go for a standard Thrifty Traveler Premium gift card.
This is a digital gift, so no need to worry about it arriving in time! You can either email them their gift automatically or print out a code for them to enter when you're ready for the big reveal.
EPICKA Universal Power Travel Adapter
Long gone are the days when you needed a four-piece system to stay plugged in across the globe. There are plenty of single-unit options that allow you to charge your devices no matter where you rest your head. Our favorite is the EPICKA Universal Power Travel adapter, a compact cube that offers not just a power port, but four USB ports as well – plus even a fast-charging USB-C slot.
Unless if you're traveling with heavy-duty electronics, this can be the one-and-done solution for staying powered up on international travels. It's the one I have in my bag at all times.
Buy it on Amazon from $22.99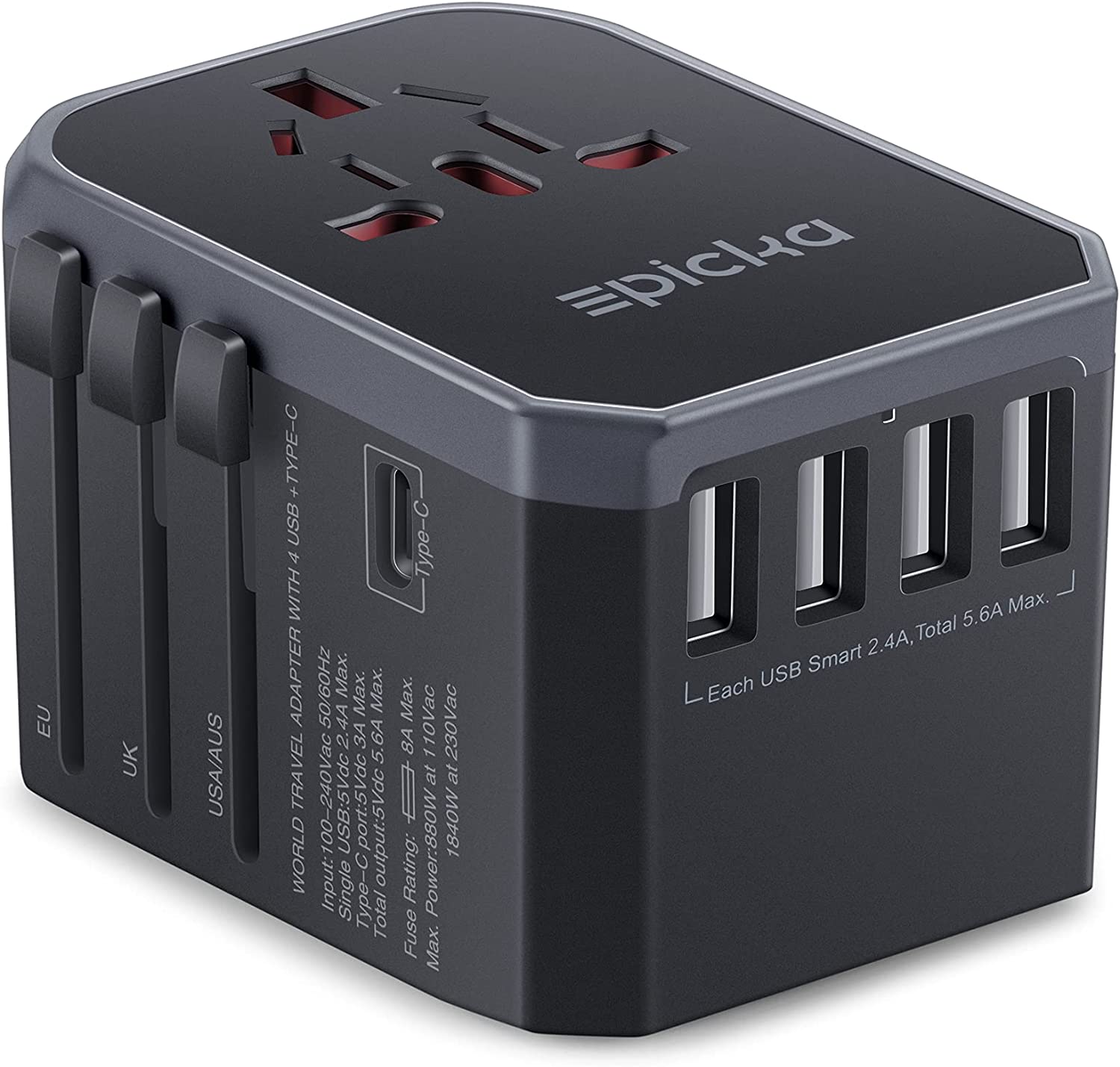 Anywhere Travel Guide Cards
These travel cards are the cutest way to enhance a traveler's next trip! Pull out a card during your travels and follow each prompt to spice things up. Step outside your typical travel ways and make lasting memories with these fun and thought-provoking suggestions.
Buy it on Amazon for $12.95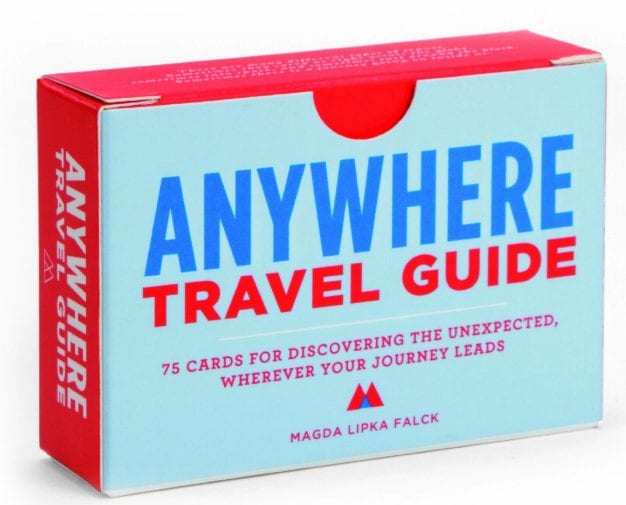 TRTL Travel Pillow
This goofy travel pillow might look more like a turtleneck or neck brace, but it's truly a godsend. There's no better way to help someone survive a long flight in economy than this travel pillow, which the Thrifty Traveler team swears by. In our minds, no other travel pillow comes even close.
Buy it on Amazon for $49.99

Flight Flap Phone & Tablet Holder
Hold the phone… you don't have to anymore with this genius little gift. Prop your phone or tablet up for watching shows and movies on that next flight, bus, or train ride. As more airlines ditch seatback entertainment, this could come in handy.

Buy it on Amazon for $11.95

Carry-On Cocktail Kits
Some people just need a stiff drink at 35,000 feet. These cocktail kits help travelers make it a good one. From a simple Old Fashioned to a Moscow Mule and even a Bloody Mary, these little kits make the perfect stocking stuffer. Just add that tiny airplane bottle of booze and you're set!
Be sure to click the coupon to get an extra 20% off select cocktail kits!
Buy them on Amazon starting from $17.86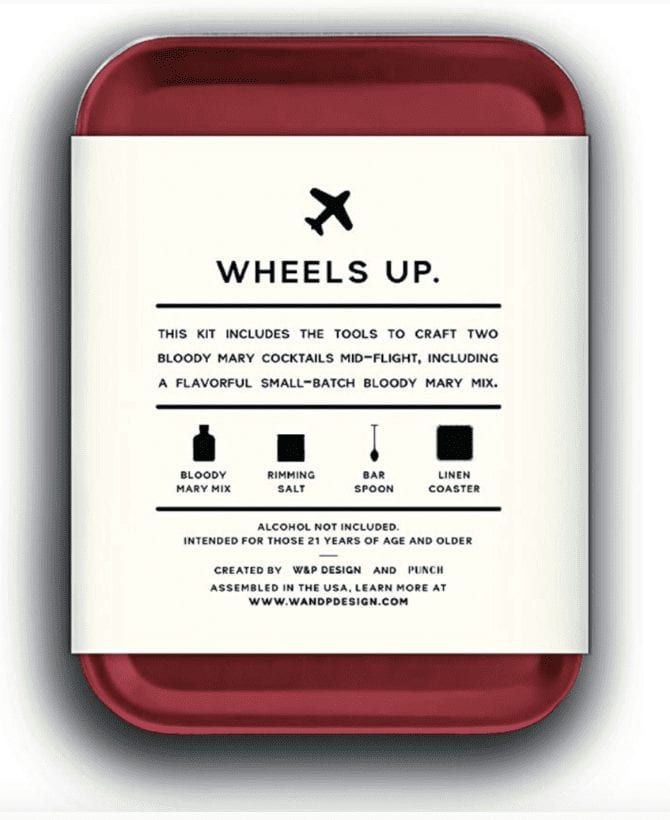 Anker PowerCore Ultra Slim Portable Charger
Talk to any frequent traveler, and odds are they have an Anker portable charger – or need one. Anker portable chargers are a lifesaver and a mainstay in all of our backpacks. This model will provide 2.25 charges for iPhone 12, 1.6 full charges for Galaxy S20, and 1.2 charges for iPad mini 5 before it needs to be recharged.
Buy it on Amazon for $21.99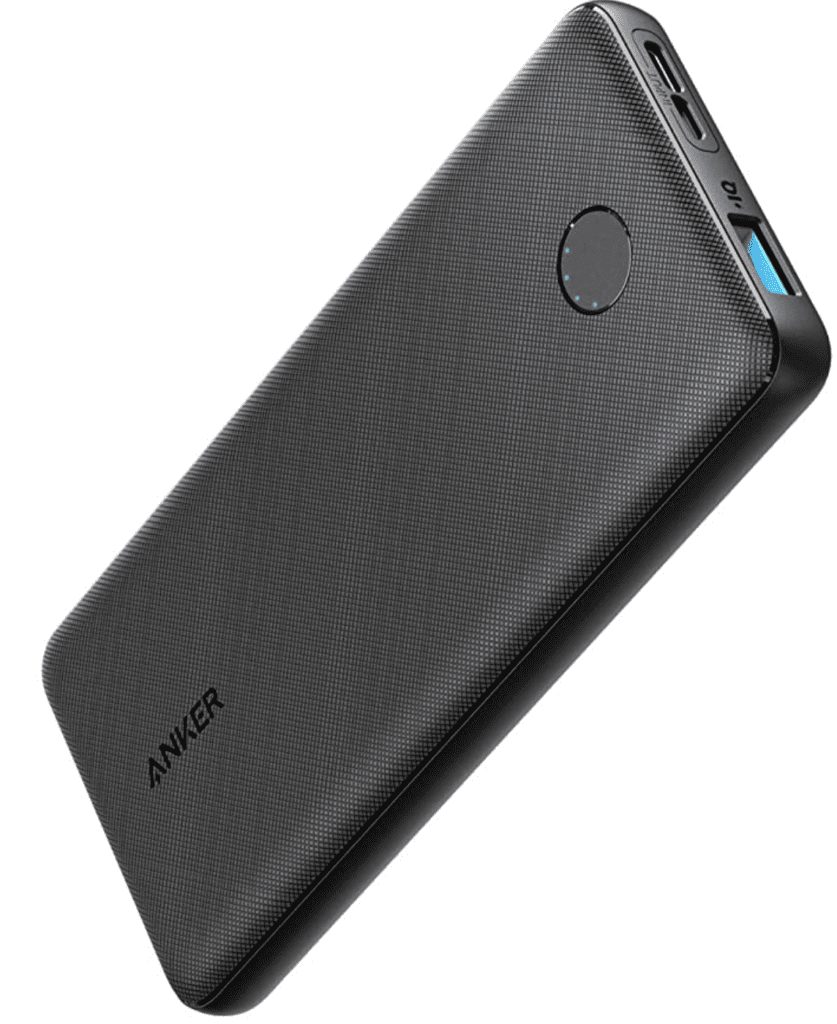 TSA PreCheck or Global Entry
Tired of waiting for your travel buddy on the other side of security? Or just want to improve the airport experience for a loved one?
There's truly no better gift than speeding through airport security. And while there's no "formal" way to gift this, you could offer to pay for a loved one's TSA PreCheck for $78 or Global Entry for $100 (which includes PreCheck). Or better yet, use one of your travel rewards credit card perks for it and don't pay a dime! Here's how to use your credit on someone else.
This gift keeps on giving for years! Once you've got PreCheck or Global Entry, it's good for five years.
Airline & Airbnb Gift Cards
If you know someone in your life is planning a big trip in the coming year, there's no better gift than to contribute to those travel costs. If you know what airline they plan to – or always – fly, an airline gift card can be a welcome surprise for the holidays. Or, send them an Airbnb gift card for a trip or staycation!
Not only are gift cards easy and always in stock (no shipping delays here!), but they can help you meet a minimum spend requirement on a new travel credit card, too.
All these airlines (plus Airbnb) allow you to send your gift via email, and you can pick any amount. Plus, they never expire! Here are quick links to buy gift cards from…
Wine Wings
Protect your most precious goods on their flight home! These Wine Wings are reusable wine bottle protectors that will keep your bottles from breaking or leaking into your bag on your travels home. This is the perfect gift for a traveler who prefers wine as a souvenir!
Buy on Amazon for $19.95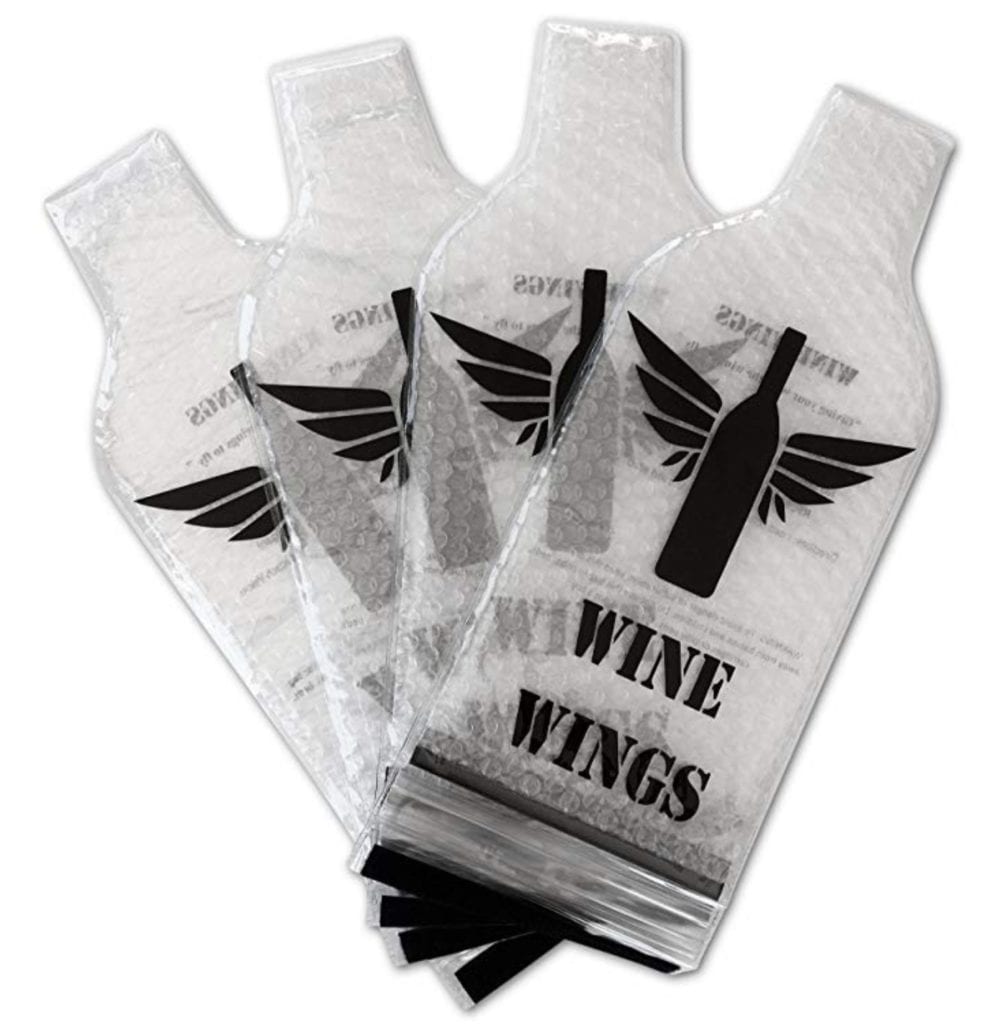 Mack's Ultra Soft Earplugs
A good pair of earplugs is a must for any long-haul flight. And not all earplugs are created equally.
We've found none better than the Mack's Ultra Soft Foam Earplugs, which are insanely comfortable while remaining effective at cutting out excess noise. A container of 50 will last any traveler a while. I always bring a few pairs for my hostel stay, train or bus ride, or apartment Airbnb: you never know when you'll need them!
Buy them on Amazon for $8.99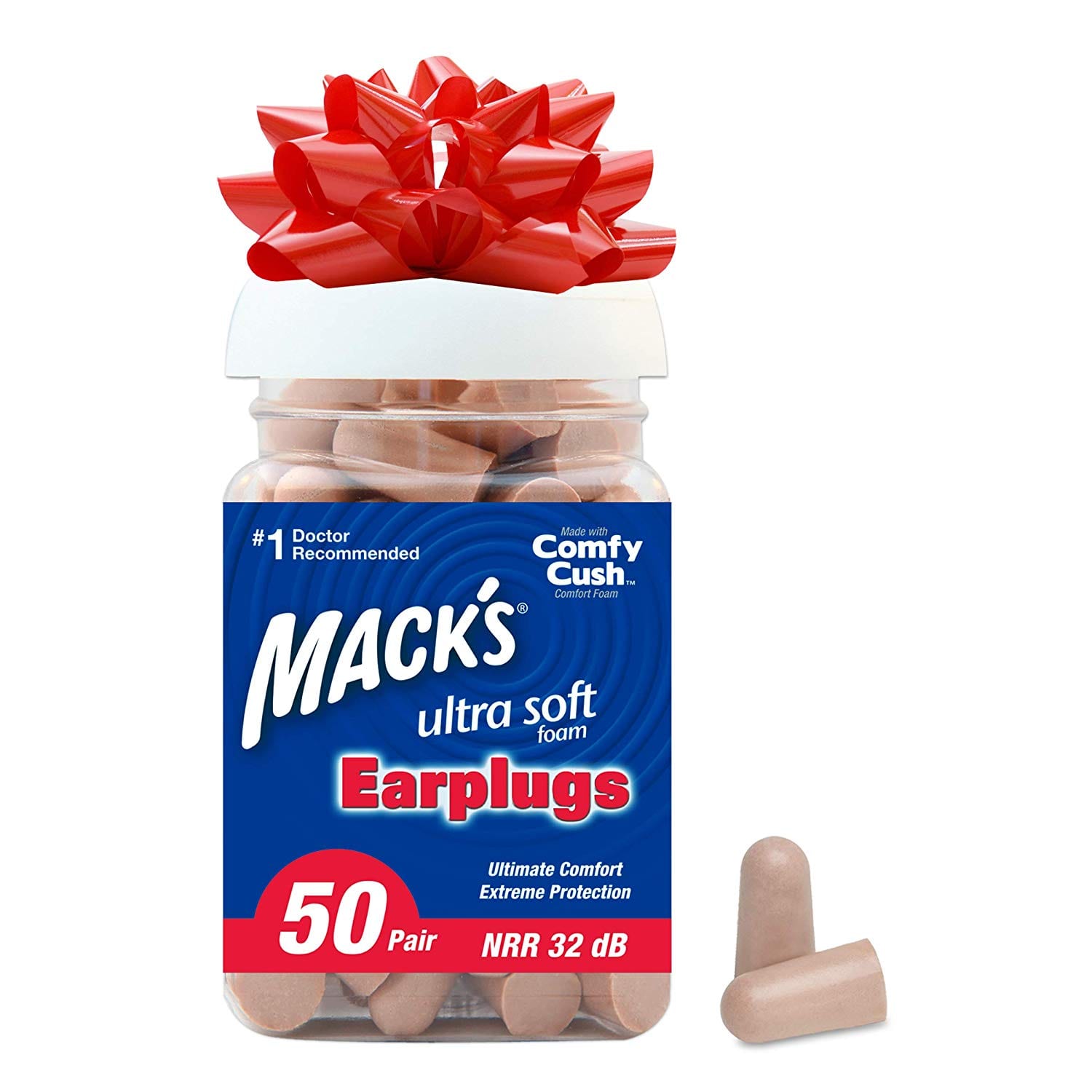 Visconti Leather Passport Wallet
Protect your most precious travel accessory (your passport) and keep all your tickets, travel cards, and necessities in one place. It's made of soft leather, and has plenty of space to store your cash, credit cards, ID, and whatever else you may need.
Buy it on Amazon for $19.99

Airplane Footrest Hammock
More than 800 5-star reviews can't lie; you need to try this footrest. We need to give the model in this stock photo some crap for not wearing their shoes inflight, but this is a sweet way to elevate those feet in flight and get a premium experience even in economy!
Buy on Amazon from $21.99

Bottom Line
These small items back a big punch when it comes to making travel more comfortable, easier, and more fun. Which of these travel goodies are you gifting (or hoping to receive) this holiday season?