This guest post is written by Maja Proescholdt, a Minnesota-born traveler currently living in England.
You can find more of her writing on her blog Away with Maja.

Europe is full of historic capitals, amazing culture, and stunning scenery. Eastern Europe takes everything you love about European hotspots, then slashes the cost – and the crowds.
But where to start? There are so many places to visit in Eastern Europe, it can be overwhelming to try to pick a starting point to dip your toe into the magic of this region.
If you want to get off the beaten path in Europe and head further east, here are some gems to add to your travel wishlist to get a flavor of what the region has to offer.
Read our guide to traveling in Eastern Europe for some pointers for your trip.
St. Petersburg, Russia
St. Petersburg is a city like no other.
Imperial Russia comes to life with a walk down Nevsky Prospekt to the fantastic Hermitage Museum, or a boat cruise down any one of its canals. Add in historic cathedrals, magnificent palaces, and plenty of options for rooftop bars and cocktails, and you'll never want to leave.
But you'll still want to time your visit, and the best time is around mid-late June during "White Nights." The sun barely sets due to extended daylight hours, and the city stays awake all night to party!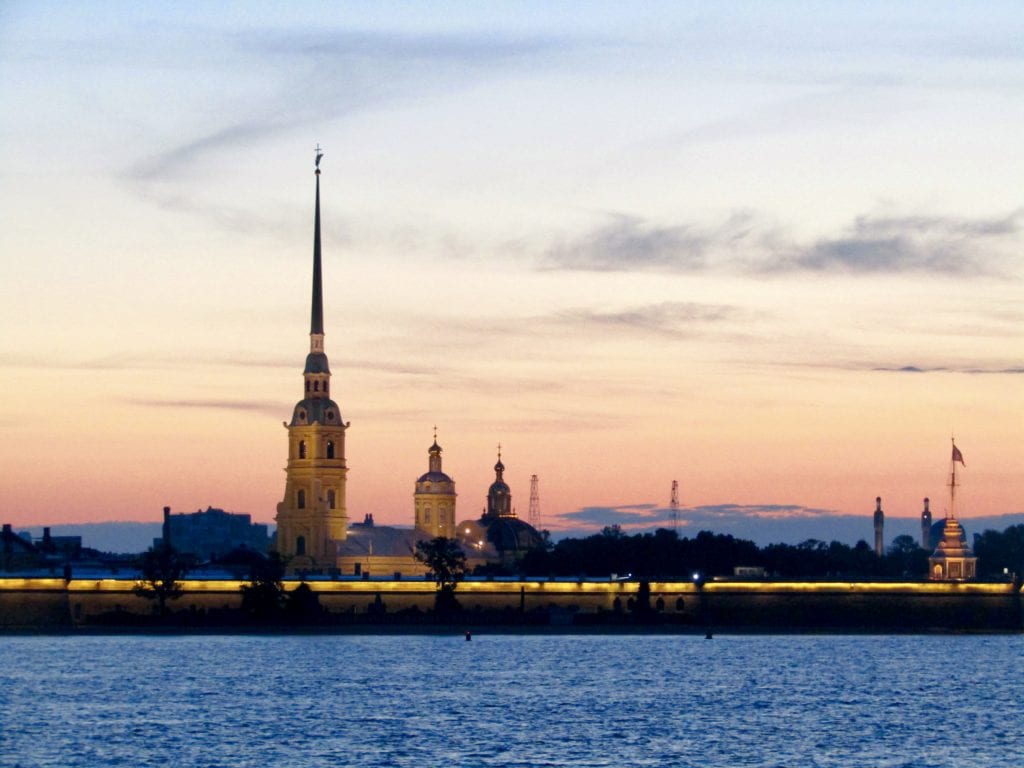 Thrifty Tip #1: Don't forget your visa! American citizens need a visa to visit Russia, which must be arranged in advance. As part of your visa application, you'll need a "visa invitation." This can be bought from your hotel or accommodation for a small fee (usually about $15-20).
Thrifty Tip #2: Russia is home to some truly beautiful underground Metro stations. Some of the most impressive in St. Petersburg are Avtovo, Kirovsky Zavod, and Ploshchad Vosstaniya stations.
Hill of Crosses, Lithuania
One of the most captivating destinations in all of Eastern Europe is the Hill of Crosses, located in the Baltic country of Lithuania.
What started out as a site of pilgrimage in the 1800s became a site of resistance during the Soviet era. Anti-religious Soviet government forces bulldozed the crosses multiple times, but local people were undeterred.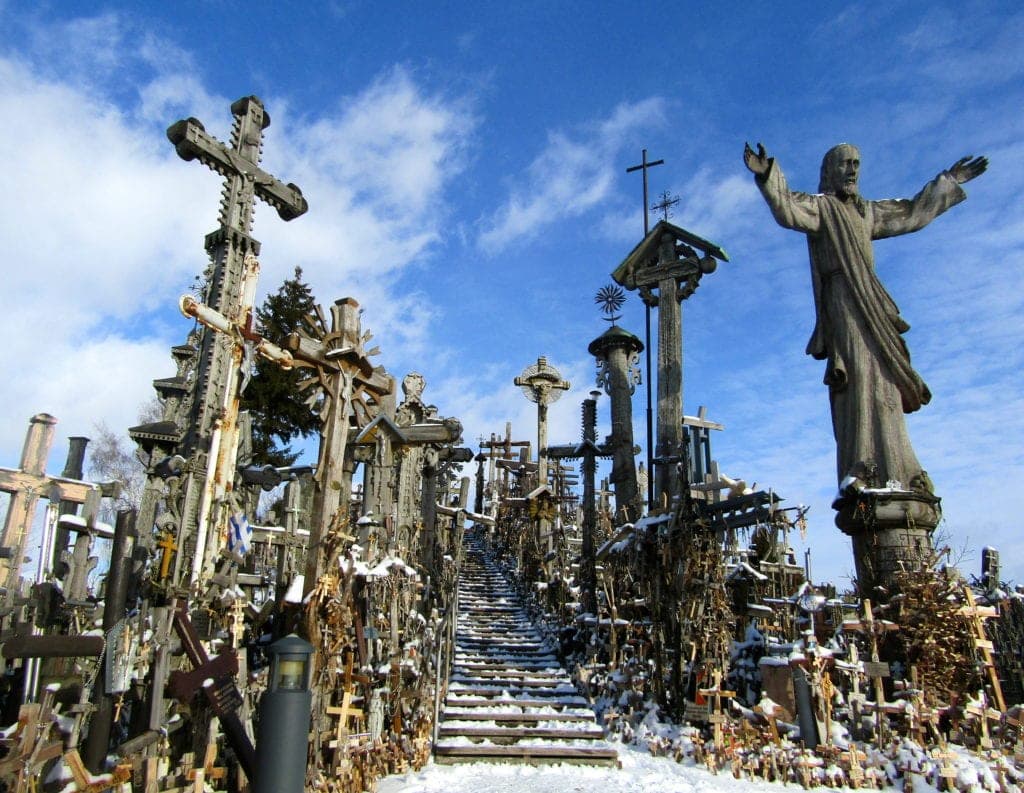 Today, there are over 100,000 crosses on this hill located outside the town of Šiauliai. It's a testament to the power of both resistance and faith.
It's easiest to travel here by car if you've rented one. Otherwise, take a taxi from Šiauliai or take a local bus and walk just over a mile from the bus stop on the main road.
Lake Koman, Albania
Even in little-traveled Eastern Europe, Albania can be easily forgotten. Take my word for it: It's worth venturing even farther off the beaten path.
The Albanian Alps in the north of the country (also called the Accursed Mountains) are home to rugged, mountainous scenery. Taking a boat trip on Lake Koman is one of the best ways to see the mountains up close if you don't have time to dedicate to a multi-day hike. The canyon walls lead down through narrow gorges to beautiful, crystal-clear blue water.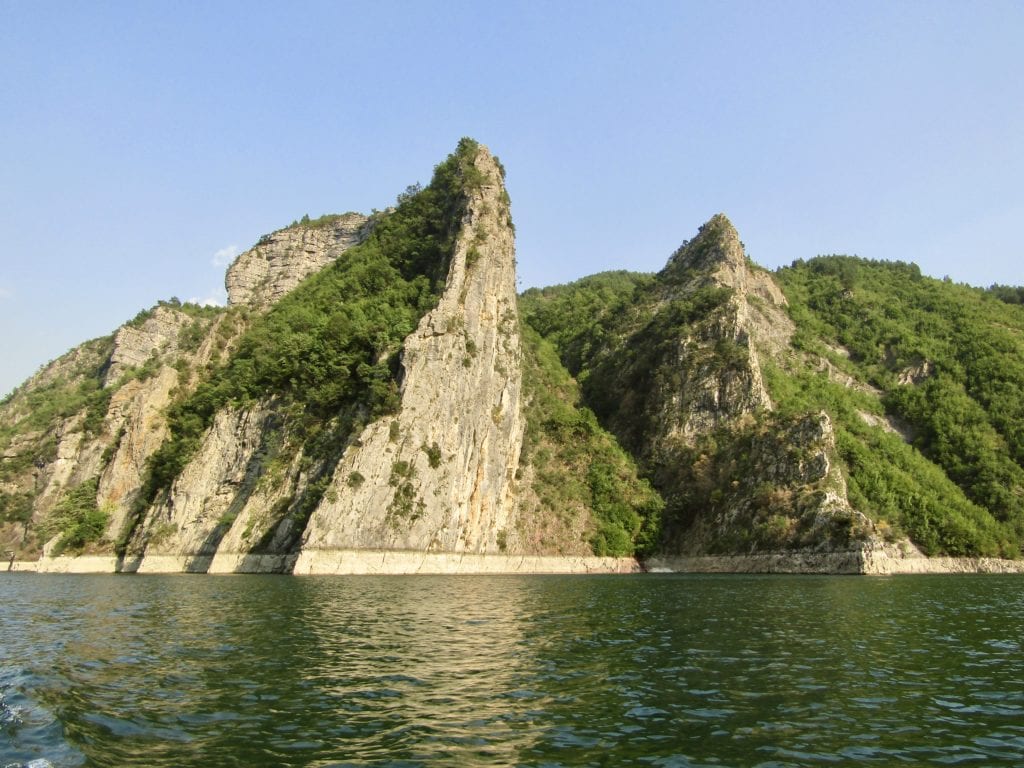 The nearest main town to Lake Koman is Shkoder. If you're staying there, your accommodation can probably arrange a day trip to Lake Koman for you.
Kyiv, Ukraine
Kyiv has had its fair share of bad news in the last decade. Don't let it deter you.
While anti-corruption and pro-European demonstrations took over the city for months of civil unrest in 2013 and 2014 (now referred to as "Euromaidan"), Ukraine's capital city is perfectly safe to visit for tourists today.
Kyiv is home to several historical monasteries and religious sites, but it remains a vibrant and modern city showcasing the best of Eastern Europe. Wander around the Podil neighborhood for street art and great cocktail bars.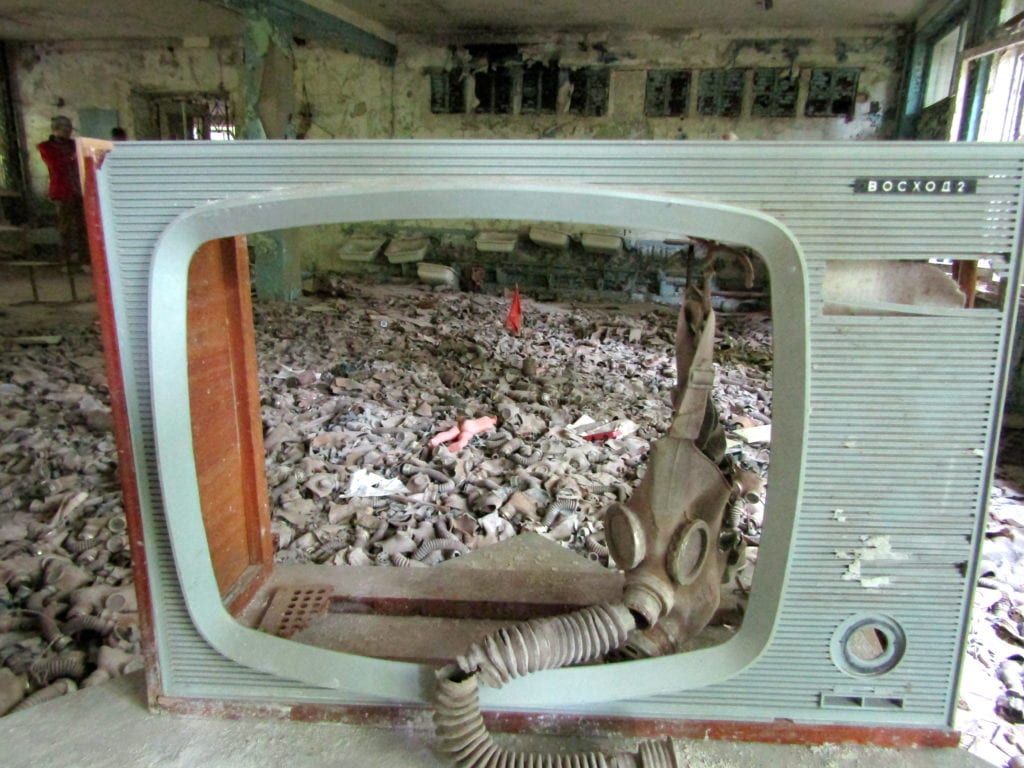 If you're visiting Kyiv, give yourself time to visit Chernobyl as well. Solo East does day tours to visit the exclusion zone and the ghost town of Pripyat, but there are lots of other tour companies offering similar excursions as well.
Thrifty Tip #3: Puzata Hata (Пузата Хата) is a very cheap canteen-style restaurant chain in Ukraine. If you want to try local food on a budget, this is a great choice! A two-course meal for two (with beer, too!) was less than $6 total!
Mostar, Bosnia & Herzegovina
The break-up of Yugoslavia in the early 1990s sparked ethnic conflicts that erupted into war around the Balkans, but tourists shouldn't be scared. It's safe to visit today, and Bosnia & Herzegovina is one of the most interesting places to travel to in order to understand the conflict.
The southern city of Mostar is still divided into Bosniak (Muslim) and Bosnian-Croat (Catholic) sides, connected by the Old Town.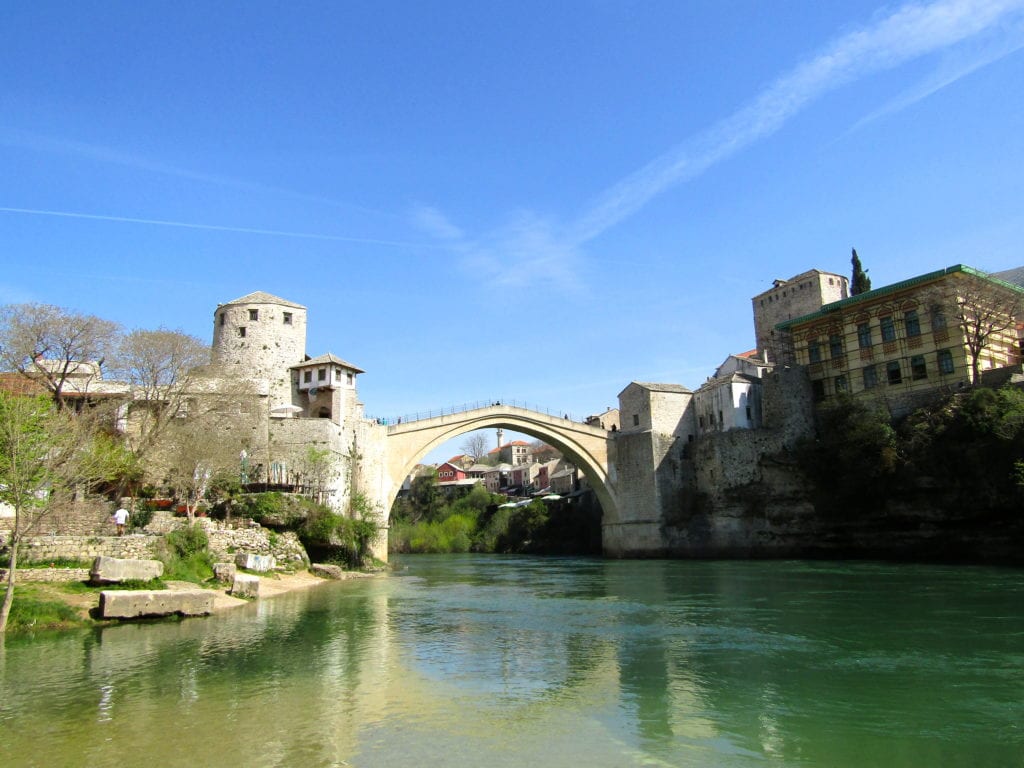 The iconic symbol of Mostar is Stari Most, the bridge connecting the two sides of town. It was bombed during the war in the 90s and painfully reconstructed in 2004. Mostar is commonly visited as a day trip from nearby Dubrovnik in Croatia, but it definitely deserves more than a day to understand the conflict and history here.
Gdansk, Poland
Geographically, Poland is firmly in Central Europe. But spend a few days here, and you'll feel the remnants of the Soviet Union and the Iron Curtain that blocked out the West.
Other major Polish cities like Warsaw and Krakow are firmly on the tourist trail these days. But the northern city of Gdansk is home to a beautiful Old Town with much fewer crowds! Gdansk is also home to the Solidarity (Solidarność) movement, the first trade union movement in the then-Soviet Union — so there's plenty of history here.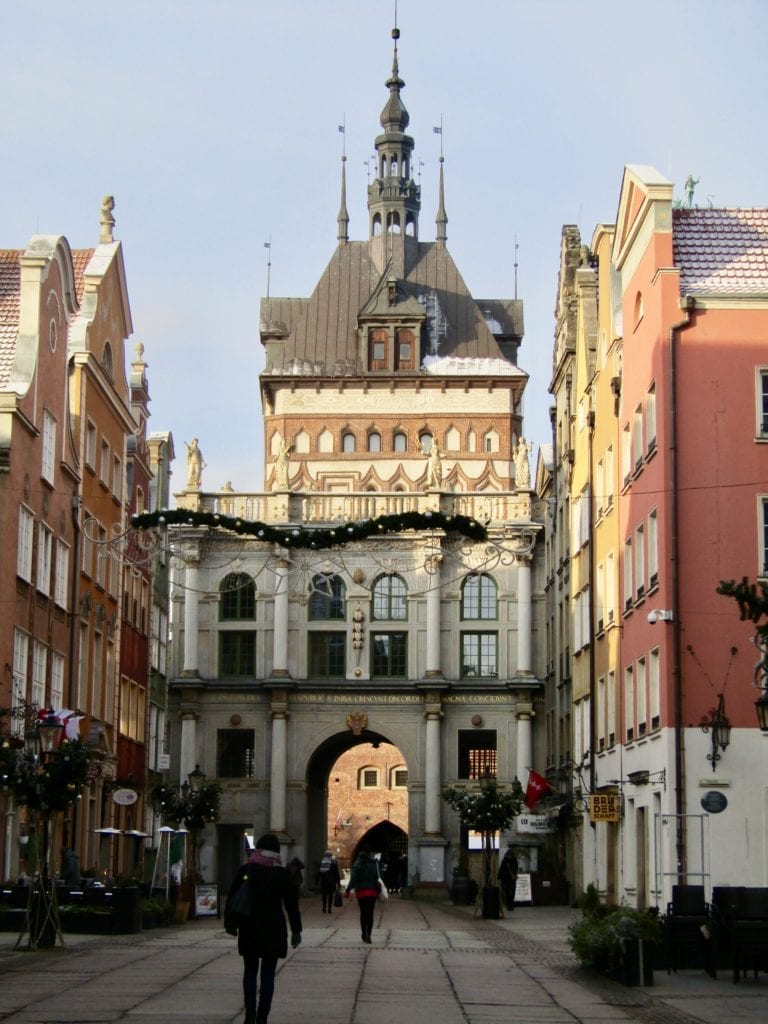 While in Poland, you need to stop at a Polish milk bar. These bars date back to the Communist era, where workers needed hearty, home-cooked food while on shifts. Still popular with students and people on the go, they're a great place to grab a quick meal and try the local cuisine on the cheap. Bar Mleczny Neptun and Bar Turystczny are two excellent milk bars located in the heart of Gdansk.
Thrifty Tip #5: Looking to go out for drinks? Poland is a fantastic destination with low prices. And while they love their vodka in Poland, there are lots of great bars for everything in Gdansk. Flisak 76 and Jozef K are the best bets for cocktails, while Red Light Bar and Loft are a great choice for craft beers.
Bottom Line
There is so much more to Eastern Europe than just these six spots. This region is home to spectacular cities, impressive landscapes, and a variety of destinations that you just can't anticipate.
But these spots can give you a taste of everything that you can experience throughout Eastern Europe.