If you've been dreaming of a vacation to the Maldives, now is your time to book. The Conrad Maldives Rangali Island is currently offering their overwater bungalows for only 95,000 Hilton Honors points per night, which is what they charge for their standard "Beach Villa" rooms. The normal rate for this upgraded "Water Villa" room can be north of 300k points per night. This rate has been offered for almost a week so it does not appear to be a mistake, but it could change at any time!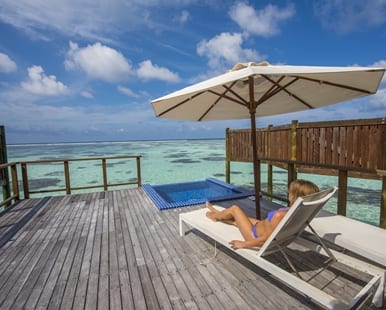 If you've got a pile of Hilton points then we'd recommend booking five nights and getting your fifth night free (must be Hilton elite). This equates to only 76,000 Hilton points per night!
Thrifty Tip: Book five nights at any Hilton Property and get the fifth night free! (must be a Hilton elite)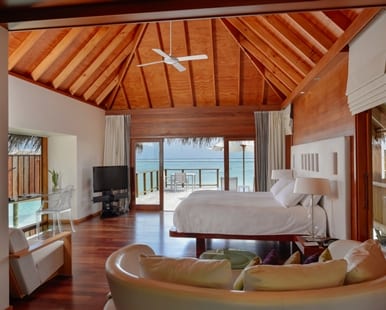 There's no trick to booking. Just head over to Hilton and sign-in as you normally would. To get the 5th night free you will need to have Hilton status. If you do have Hilton status, then just book five nights and you'll automatically see the reduced rate at checkout. Even if you don't have Hilton status, this is a great use of points.
Bottom Line
The Conrad Maldives does have a 21 day cancellation policy, so make sure to give them plenty of notice before cancellation. I've been trying to get Mrs. TT onboard for a 2018 vacation to the Maldives, but this one may have to wait until 2019. I hope this rate sticks around for just a little while longer! Book quick guys!
H/T: Frequent Miler