At the end of September, Marriott International officially completed its acquisition of Starwood Hotels & Resorts Worldwide, creating the largest hotel chain in the world. The newly merged company will operate more than 5,700 properties with 1.1 million rooms under 30 different brands in over 110 countries. This certainly wasn't unexpected, as news of this merger originally broke back in November of 2015.
As SPG loyalists, Mr. TT and I were not thrilled about the news of this takeover for a number of reasons. Typically mergers of this proportion are not good for the consumer, and many are afraid that the Starwood Preferred Guest program will eventually be gutted in favor of the Marriott Rewards program. Nobody knows quite yet what the full impact of the merger will be on the rewards programs, however, Arne Sorenson, Marriott President & CEO, released a statement that the two programs won't be merged until at least 2018. Although we still have roughly two years until these programs fully merge, there is plenty of points & miles value to be found right now.
Link Your Starwood & Marriott Loyalty Accounts
Alongside the announcement of the merger being finalized, Marriott addressed the immediate future of the rewards programs (Marriott Rewards, The Ritz-Carlton Rewards, and SPG). Effective immediately, you are able to link your Marriott/Ritz-Carlton rewards account with your Starwood Preferred Guest account. You are also able to transfer points back and forth between the programs at a 1:3 ratio. This means that you will get 3 Marriott Rewards points for every 1 Starwood Preferred Guest point that is transferred into Marriott. This will also work in reverse (1 Starwood Preferred Guest point for every 3 Marriott points transferred into Starwood). This is a much better transfer ratio than many were expecting, and you can find quite a bit of value by transferring your SPG points to Marriott (detailed below).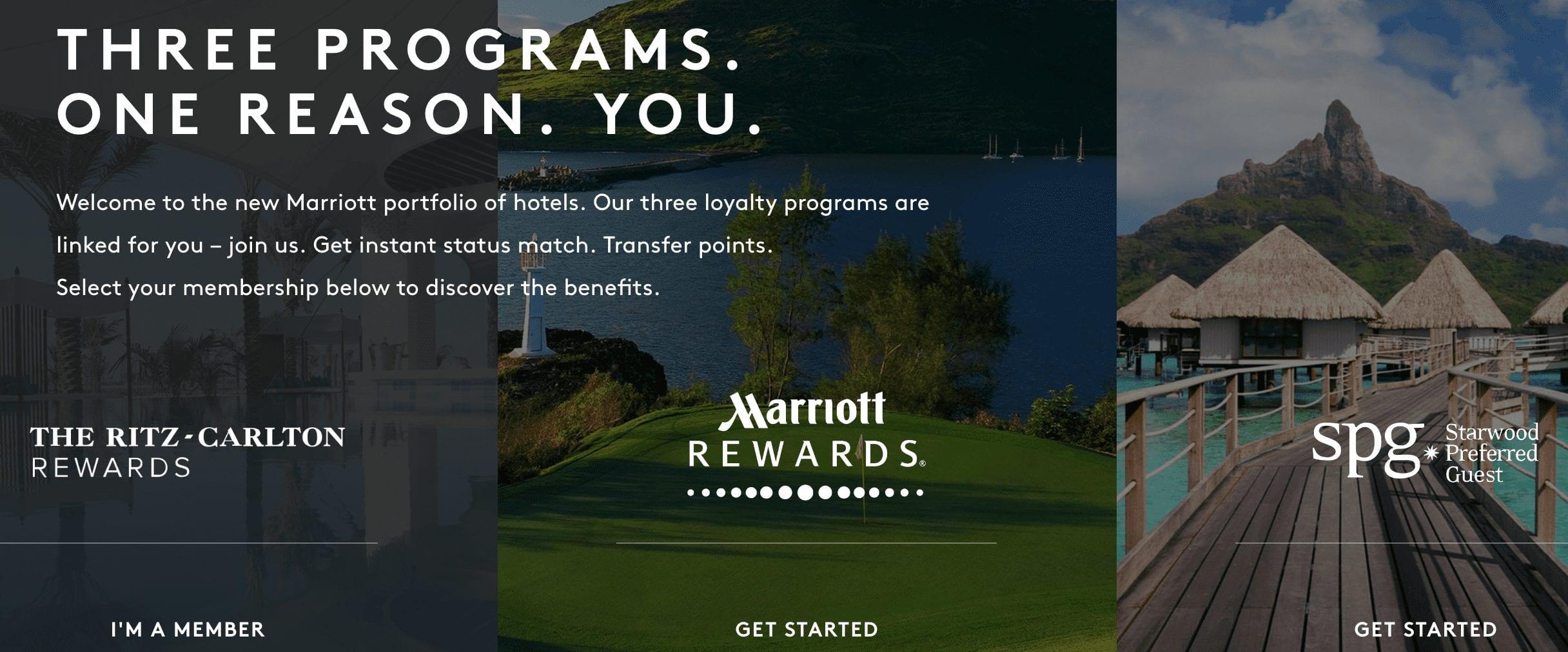 Match Your Elite Status
If you have elite status in either program, once your accounts have been linked you will be granted the equivalent status in the other program. For example, I am currently a gold member in the Starwood Preferred Guest program. After linking my accounts, I am now also a Marriott Rewards Gold Elite member, which includes a 25% bonus on Marriott rewards points, room upgrades (based on availability), complimentary enhanced wifi access and free breakfast at select properties, among other things.
Marriott Rewards Points Redemption Sweet Spots
With the free flow of points between both loyalty programs for at least the next two years, a number of new points redemptions sweet spots have been opened for members of both programs. Below are some of my favorite new points redemptions with Marriott Rewards.
Marriott Rewards Category 1 Properties
Marriott Category 1 Properties only require 7,500 Marriott Rewards points per night. Being you can now transfer SPG points to Marriott at a ratio of 1:3, you can now book a Marriott Category 1 night by transferring only 2,500 SPG points! Although category 1 properties are typically going to be lower tier, it's hard to beat the value.
Thrifty Tip #1: Since Marriott provides a complimentary fifth night on all of their award bookings, you can book a five-night stay at any Marriott Category 1 property by transferring only 10,000 SPG points!
Marriott Rewards Category 9 Properties
Marriott Category 9 Properties are the most luxurious properties in the Marriott portfolio. They can be booked for 45,000 Marriott Rewards points per night, and many of these properties have a cash value north of $500 per night. With the free flow of points now allowed by the Marriott-Starwood merger, you can essentially book these properties for only 15,000 SPG points per night (after being transferred to Marriott at a 1:3 ratio)!
If you are a SPG loyalist with a pile of points, you can't find a cheaper redemption in Starwood's own portfolio. A few of my favorite redemption options are the Cosmopolitan Hotel in Las Vegas, NV and the JW Marriott Essex House near Central Park in New York City. The value play is really any JW Marriott property, with locations worldwide.
Marriott 5 to 7 Night Travel Packages
One of the lesser-known ways of redeeming Marriott Rewards points is for Marriott Travel Packages. According to the FrequentMiler, you can redeem Marriott points for a certificate good for 5 nights at a Marriott property plus a set number of airline miles. There is no guarantee the 5-night packages will be available so you may need to call a couple times to get a phone rep who will help you out. The 7-night packages are generally always available.
The packages are good for 5-7 free nights and a big pile of airline miles to get you to your vacation destination. The best part is you can earn the Southwest Companion Pass just by  signing up for one of these packages (discussed below).
Historically all the redemptions have been for 7 nights and thus required more points, but the 5 night packages require less points. The free night certificate is valid for a year, but you can call towards the end of the year and ask for an extension. The airline miles go to your loyalty account and can be used at any time for any purpose. It's the airline miles that make Marriott Travel Packages valuable. The number of Marriott points required depends on your desired hotel category.
In my opinion, the best use of this redemption option is the 5 Nights (Category 1-5) + 120K miles on Southwest Airlines, for 235k Marriott points (79,000 Starpoints). The 120k Southwest miles you earn are eligible for earning the Southwest Companion Pass which I consider to be the best deal in the points game. To earn the companion pass with the 7 night package, you would need to book the 7 Nights (Category 1-5) + 120K package which would set you back 270K Marriott points (90,000 SPG points). If used right, this redemption can offer incredible value. Mr. TT and I are both using this method to earn the Southwest Companion pass in January '17, and the pass will be good through 2018!

Starwood Preferred Guest Points Redemption Flexibility
The main reason I have historically placed so much value on SPG points is because of how much flexibility they have. Not only can they be used to book stays at SPG (and now Marriott) hotels all over the world, they can also be transferred to over 30 airlines (including United, American, Delta & Emirates airlines among many others) at a 1:1 transfer ratio! What makes this deal even sweeter? For every 20,000 SPG points you transfer into an airline, Starwood will give you a 5,000 point bonus! If you have a pile of Marriott points, you can now transfer to almost any airline at a much more reasonable conversion.
Thrifty Tip #2: There is no limit to the amount of bonus miles you can earn. Transferring 60,000 Starpoints? You will earn 75,000 airline miles!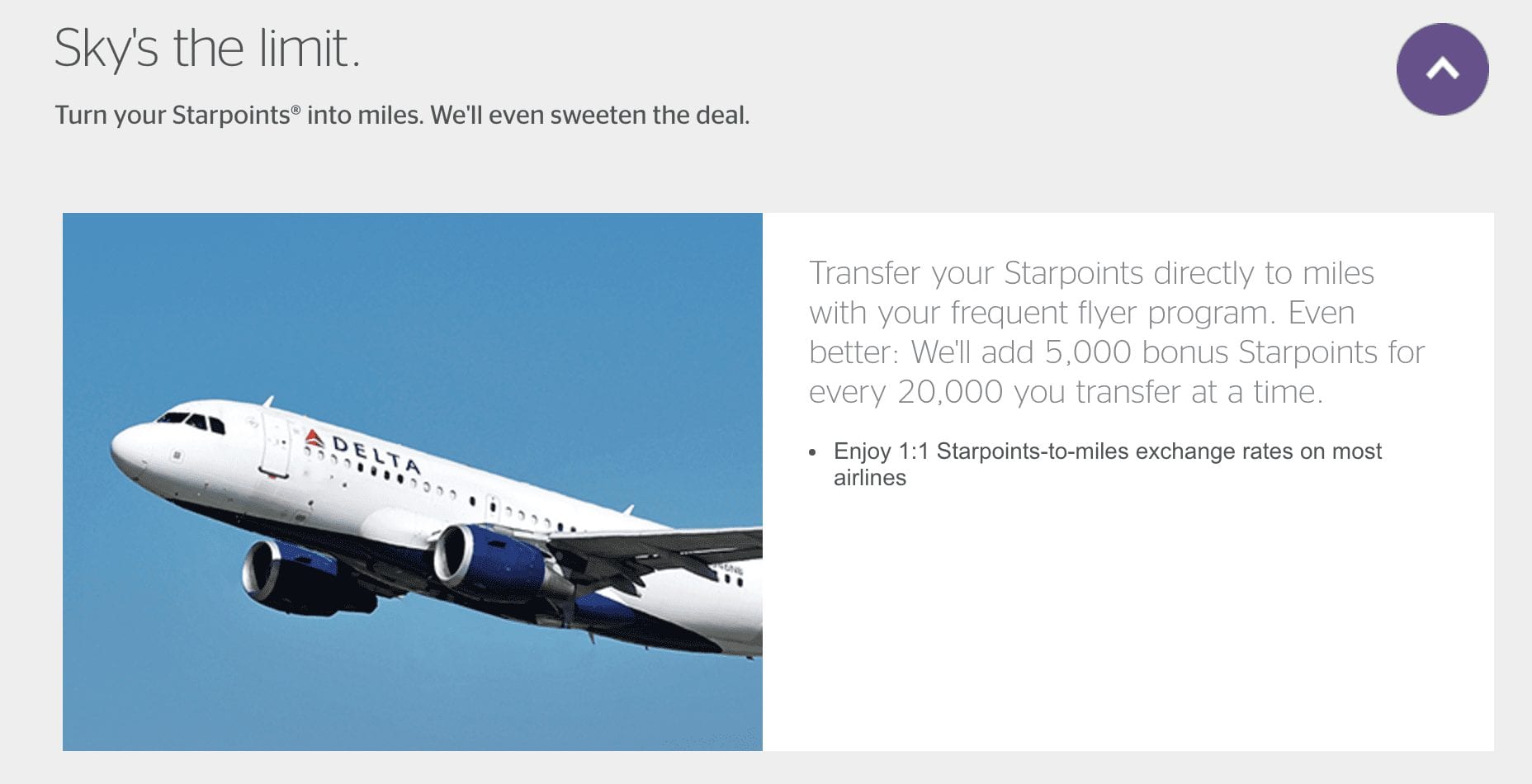 Bottom Line
With the Marriott and Starwood Merger now complete, your redemption options have just increased substantially. There is an incredible value to be had if your points are used effectively. It's impossible to know what future changes will impact the programs when they are merged in 2018, and with the incredible value recently unlocked, there is no better time to burn those points!