Amazon and American Express are back with another great money-saving promo, allowing Amex cardholders to save $20 off an Amazon order of $50 or more! 
Amazon and American Express occasionally team up for these promos – they had a similar promotion last month. And while this promotion is targeted for specific Amex cardholders, there's a good chance you'll be eligible for this one even if you've previously used these promos. 
All you need to do is link your Amex Membership Reward-earning credit card to your Amazon account. Then just activate the discount through the promotional page, add at least $50 in items shipped and sold by Amazon to your cart, then apply a single Membership Rewards point to your purchase to get the discount. 
This promotion is targeted, but it seems fairly widely available to American Express cardholders – even those who have used similar deals in the past. Amazon says this promotion runs all the way through March 2020, but these offers can disappear faster so don't wait too long.  Here's how it works:
How to Get $20 Off Your Amazon Order
First things first, you need an American Express card that earns Membership Rewards points, like the American Express Platinum card or the American Express Gold card. Co-branded Delta cards or hotel chain cards won't do the trick.
You'll need to link your Membership Rewards account with Amazon, which you can do by

clicking here.
The most important step: See if you're eligible by heading to the promo page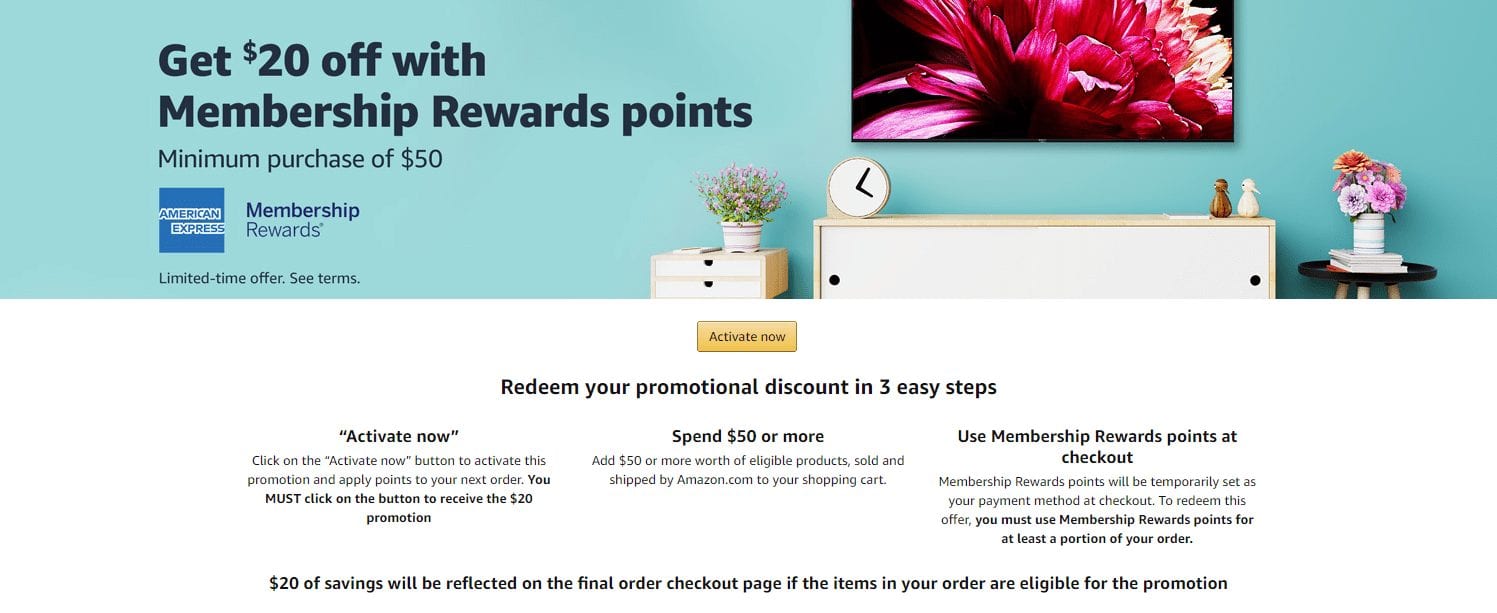 Add at least $50 of items to your Amazon cart. These items must be sold and shipped by Amazon to qualify for the discount. Check on the item page or in your cart – here's what to look for: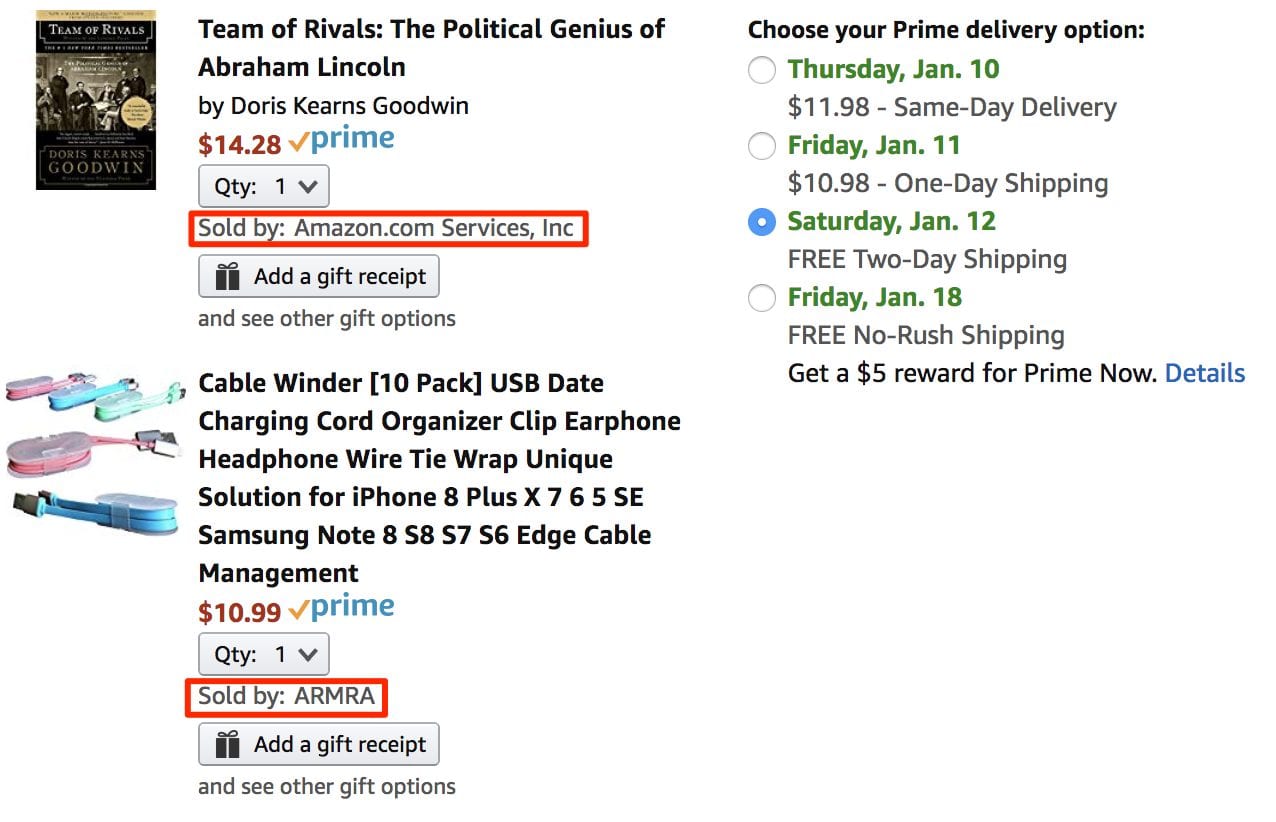 While Amazon gift cards won't qualify, other third-party cards will. For example, you could buy Airbnb, Southwest Airlines, Starbucks, or Uber gift cards and get the 20% discount.
When you're ready to check out, choose your American Express card as payment and pay for at least a portion of your order with Membership Rewards points.

For the best value, just type in ".01" under "Apply American Express Membership Rewards Points."

This will put a single point and unlock the $20 discount – so long as you have at least $50 of goods in your cart.
Finish your purchase and save $20!
Make sure to check your payment method after you take advantage of this deal and before making a future purchase. A few members of the Thrifty Traveler team used this promo and the next time they tried making a purchase on Amazon, the payment method defaulted to paying entirely with Membership Rewards. 
Bottom Line
Be sure to check if you're eligible for this promo. It's an easy way to save $20 on your Amazon order of $50 or more. And it seems that most Amex cardholders are eligible – even if you've used plenty of these promos in the past!