Planning a trip across the pond? The United Kingdom will soon require a few extra steps – and a little bit of cash – to get in.
The U.K. is in the process of introducing an Electronic Travel Authorization (ETA) system that will require many travelers, including those from the U.S., to apply for permission to enter the U.K. This new ETA won't quite be a visa – it's just an electronic entry permit for travelers visiting the U.K. for short stays.
Exactly when these electronic permits will be required, as well as how much they'll cost, is still up in the air.
The U.K. government has previously said it planned to launch by the end of 2023, though official government resources (from a year ago) currently say it will be "fully in place by the end of 2024." The cost has never been mentioned.
Officials say implementing the electronic entry system will "give the U.K. more control of our borders, allowing us to block threats from entering the UK, whilst also providing individuals, and carriers, with more assurance at an earlier point in time about their ability to travel to the U.K," according to the British government's website.

With a similar system coming online soon across the rest of Europe, the days of needing just a passport to travel across the Atlantic Ocean are over.
The rollout of the U.K.'s ETA system comes as the European Union is planning to launch an electronic entry system of its own. When the European Travel Information and Authorization System (ETIAS) goes online in November, U.S. citizens and other foreign visitors will be required to apply and pay a 7 euro fee to enter most countries in Europe.
While cheaper and much easier than traditional visas, these new pre-travel requirements will add yet another step to your transatlantic trip whether you're heading for Paris or London.
How Do You Apply for A U.K. ETA?
ETAs will be available through an online application, so there's no need to go to a U.K. embassy to apply.
The application process should only take about 10-15 minutes and must be completed a few days prior to departure, although officials have not specified an exact deadline.
Travel information website ETAUK provides a helpful walkthrough of what the process will look like.

To apply, travelers will fill out a form with some basic personal details, passport data, travel information, and answers to some basic security questions. Applications will be processed automatically, and officials estimate it could take 48 to 72 hours to receive a response.
How Much Will a U.K. ETA Cost?
An exact amount has not yet been announced, but travelers can expect to pay just a small fee for their ETA to enter the U.K.
A credit or debit card will be required to pay the fee online. To give you an idea of what it might cost, the European Union's ETIAS system will charge 7 euro – about $7.55. The U.S.'s own ESTA system currently charges foreign travelers $21.
How Will a U.K. ETA Work?
ETAs will be linked to travelers' passports, so there should be no need to print out or show additional documentation.
Travelers will scan their passports upon arrival to the U.K. to verify they have the entry permit. Airlines may also be required confirm passengers have the appropriate permission before allowing them to board the plane.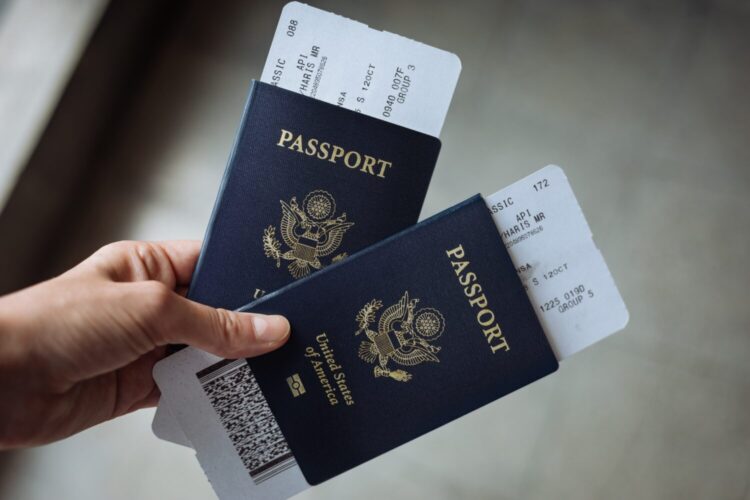 Travelers who show up without an ETA could be subject to a penalty.
How Long is a U.K. ETA Valid For?
Once you've applied and been approved for an ETA, you may not need to apply again for a few years.
An ETA will likely be valid for up to two years and allow multiple entries, meaning you could plan several trips to England, Scotland, or Wales during that period without having to apply again. Once approved, visitors will be able to spend up to six months at a time in the U.K. for leisure or business travel, short-term study, or medical treatment.
But remember: An ETA is not a visa. The authorization program only grants permission for short visits to the U.K. To stay long-term or to work in the U.K., you'll need to apply for a visa or other entry permit.
Bottom Line
Just like the rest of Europe, travel to the U.K. is changing soon.
You still won't need a visa. But starting sometime in the next year or two, all foreign travelers will need to apply for permission to enter the U.K. through the country's new ETA system. While the process shouldn't be too complicated or costly, it's something to be aware of if you're planning a trip across the pond in the near future.