Sometimes the truth hurts, and this is one of those times: New data shows that taking a layover on your flight itinerary can save you an average of 20% on airfare.
I know this isn't good news for you travelers out there. We don't like layovers or connections either, but new data from Google Flights released this week showed us this eye-popping stat that we can't ignore. You are, on average, saving money by booking a one or two-stop flight compared to a nonstop.
This is especially tough news as we've been recommending that travelers do whatever they can to fly direct during the flurry of delays and cancellations this summer. Fewer flights generally mean fewer chances for disruptions, after all.
Is having a layover worth the headache? That's up to you, but 20% savings is probably worth your attention if you can stomach it.
Why Are Nonstop Flights More Expensive?
Unfortunately, a higher number of flights doesn't mean higher fares. You aren't paying by the segment or the flight, you're paying for the airfare.
The airlines price flights based on supply and demand between two locations. Let's say the cost of your flights from Fargo (FAR) to Phoenix (PHX) with a connection in Chicago (ORD) is $200 in total. That doesn't mean the airfare on your nonstop FAR-ORD flight plus the cost of the nonstop ORD-PHX flight is $200. Either one of those flights could be more expensive than the total.
Airfare is based on the airline's calculation of what they bet you'd be willing to pay for that route.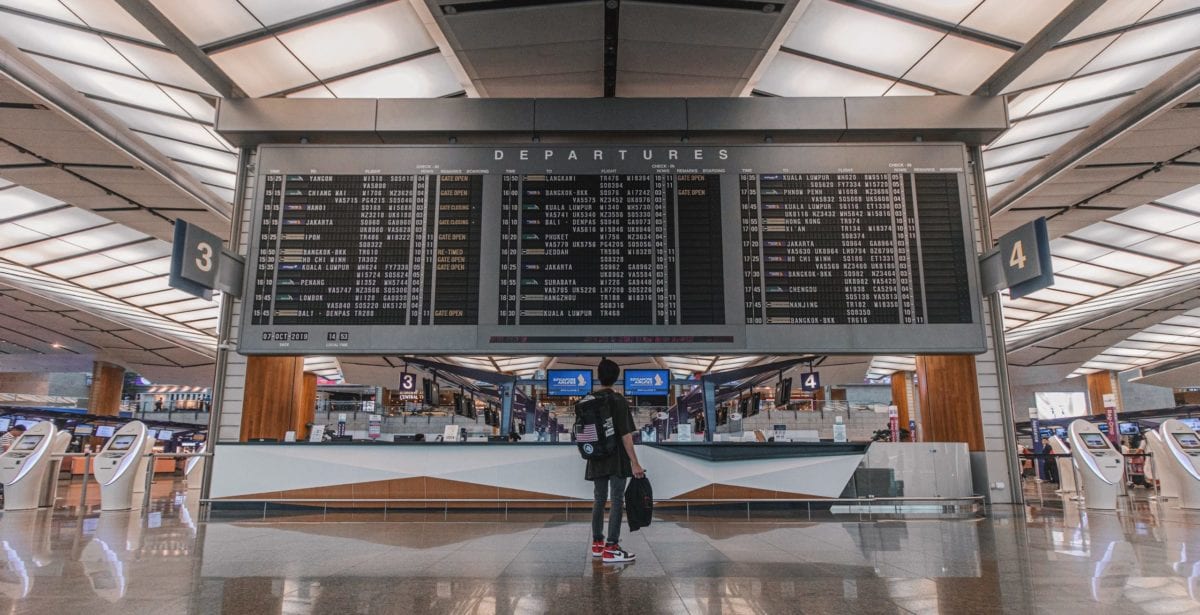 For this reason, the data from Google Flights shows that nonstop fares are 20% more expensive on average than an itinerary with stops. In short, if you take the layover, you'll likely save some money.
Why is this happening? It all goes back to supply and demand. Most travelers want to take the nonstop flight as it means getting there quicker and with less chance of disruption. That demand ultimately pushes prices higher.
Nonstop vs. Connecting Flights
Let's take a look at some examples we've seen lately through our Thrifty Traveler Premium flight deal alert service to illustrate this point.
Here's a very simple example:
Here are three flight itineraries for sale on the same day to Anchorage, Alaska (ANC) from Minneapolis-St. Paul (MSP). There are a few options to get there thanks to Delta and Alaska, and these are what Google Flights says is best. The first fare, a one-stop itinerary on Alaska, is listed in green as the lowest price. It's significantly less than the Delta nonstop.
But even Delta will sell a cheaper one-stop option to compete against itself on the popular nonstop route, giving travelers a savings of almost $200 for taking a layover in Seattle.
This isn't the only illustration of this trend, though. Here's a unique one:
This week, we sent travelers an awesome deal flying to Hawaii this winter which included some long-haul routes. This fare…was not part of the deal.
This long, long nonstop flight to Maui (OGG) from Atlanta (ATL) is NOT a good deal. But we sent Premium members this fare instead.
That's better. Saving $700 on your Hawaii flights is worth the layover on the west coast, in my opinion. Building in the connection here means you can bring three people for the cost of one nonstop flight!
Here's another funky example for Hawaii flights, but this time from New York (JFK).
Hey! That's not terrible for a nonstop flight, right? The thing is, it can be so much better if you build in a beautiful little connection.
That's right! Add an intra-Hawaii flight into your itinerary, and all of a sudden you're saving $200 to get to Maui. One-stop itineraries can help you save, even if that one-stop is to your advantage!
Need another example a little closer to home? Let's get our friends in Pennsylvania down to the Cayman Islands, shall we?
We sent a Cayman Islands (GCM) flight deal a few days ago with some awesome fares down to its perfect beaches. This nonstop fare wasn't on there, but Philadelphia (PHL) was a part of the deal with a connection.
Another savings of close to $200 to take the one-stop itinerary instead of the nonstop flight.
If you're already a Thrifty Traveler Premium member, you know that there is still a ton of value in nonstop flights. We send them out all the time! And sometimes nonstop is the best way to go.
So, what gives? Could Google be wrong here? I mean, look at this Ireland deal we sent a few days ago.
Boom! Not a connection to be found. All nonstops for the lowest price you'll find.
What this means is that the 20% savings on itineraries with connections is an average, not a rule. Premium members will still get tons of nonstop deals because we're looking for them all the time, and we recommend people travel nonstop whenever they can.
But if you're looking for flights, make sure to toggle on the "1 stop or fewer" and "2 stops or fewer" tags on Google Flights as you search as well, because the savings, on average, can be enormous.
Bottom Line
Flying nonstop is 20% more expensive on average than itineraries with layovers, according to new data from Google Flights.
It's an unfortunate reality that we see in fares all over the world, but it's an average, not a hard and fast rule. There are still fantastic nonstop flight deals out there, but you might want to search for some connecting itineraries to help you save.