Long lift lines and crowded slopes can be enough to ruin an already expensive ski day. And this upcoming ski season could be the worst yet.
The proliferation of ski passes and the surging popularity of the ski industry has led to some viral images of incredibly lengthy lift lines in recent years. I myself have stood in lift lines for more than 45 minutes on days full of fresh powder around Lake Tahoe – and for more than an hour the week after Christmas at popular resorts along Colorado's I-70 corridor.
And that was before some resorts started expressing concern about this coming ski season. With season pass sales climbing to new heights as Americans take to the outdoors, can resorts hire enough employees to meet that demand without issues? Some ski industry insiders and locals aren't so sure – and that could make for big crowds.
So just how bad could things get? Where and when will we see potential issues? And how can you make sure you're not spending your mountain getaway standing in lines this winter? Read on so you can make the most of your ski trips this year.
Read next: The Best Ski Resorts for a Trip this Ski (or Snowboard) Season


Will Crowds Be Bad at Ski Resorts This Winter?
Whether or not you'll run into long lift lines this year depends on when and where you ski. But as a whole, crowds might be a little bit worse at some of the most popular ski areas this season.
Earlier this year, the Epic Pass – one of several mega ski-passes run by Vail Resorts that can get you into 60 ski resorts around the world – went on sale for a 20% discount for just $783 total for the upcoming season. We thought that was an incredible deal … we weren't alone.
Vail Resorts told shareholders this year that it had sold 67% more Epic Passes this year than last year. That comes after a historic year for the ski industry: Despite the pandemic, winter 2020-2021 was one of the top five busiest years at North American ski resorts in history!
Ikon vs Epic Pass? Learn to Choose the Right Ski Pass For You!
All those extra passholders means more skiers on the already crowded slopes at Vail Resorts' super popular mountains, including Whistler-Blackcomb, Keystone, Heavenly, Park City, Stowe, and Vail itself.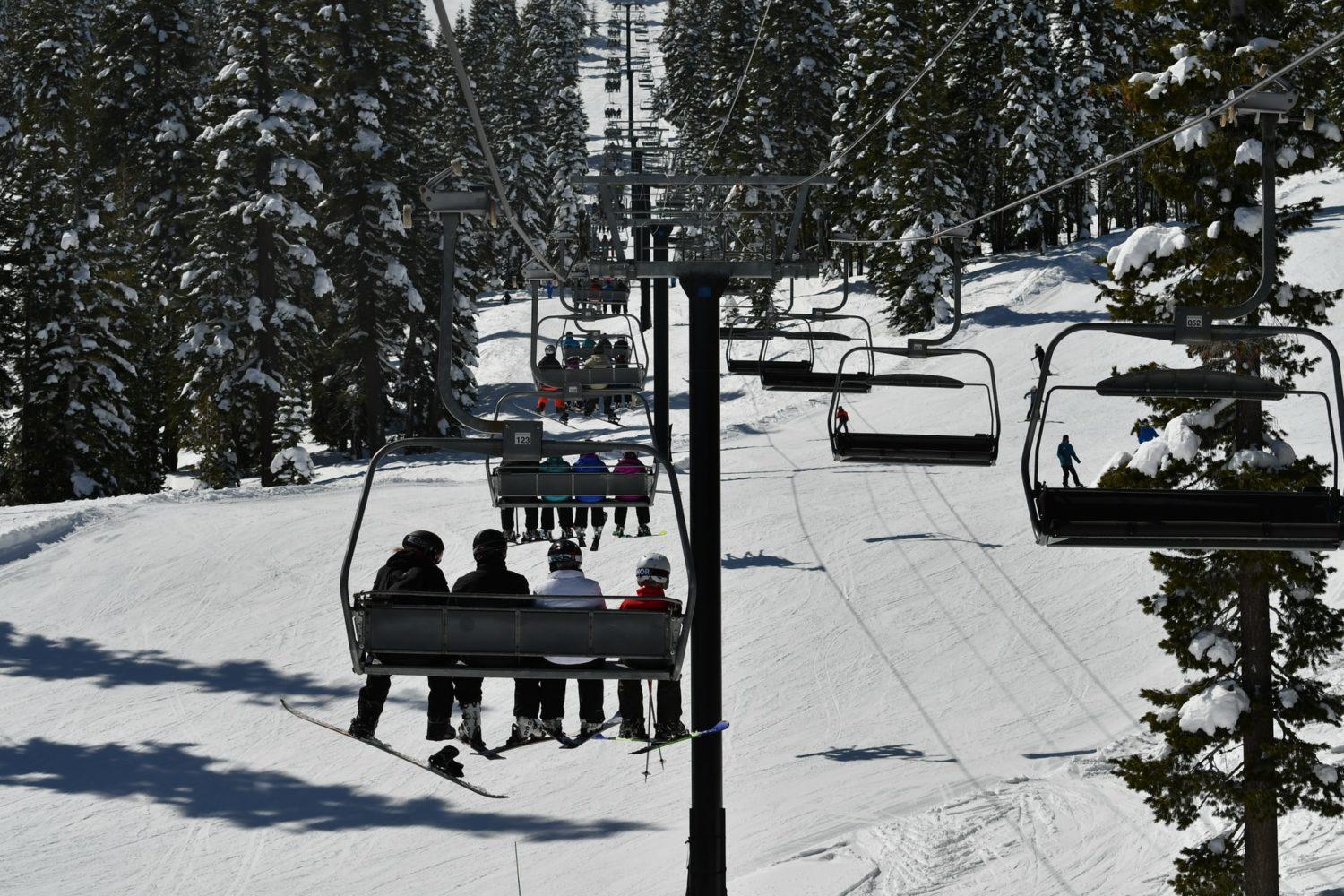 Vail Resorts and their partners are not alone, either. Overcrowding has plagued all kinds of ski areas, big and small, over the last few years as interest in skiing and riding has taken off.
The pandemic could make that harder for one simple reason: Jobs on the slopes are going unfilled. Throughout the hospitality industry, businesses are having trouble hiring workers – and ski resorts are no exception. In a Vermont Public Radio story about the hiring woes at Vermont's Killington resort, a National Ski Areas Association spokesperson called the issue "a bit of a reckoning" in the industry.
There are some promising signs that ski resorts can get ahead of a labor crunch. For one, Vail announced a $15 minimum hourly wage across all its resorts earlier this year. And after being put on pause during the pandemic, a visa program allowing seasonal foreign workers is returning in time for the upcoming ski season.
What are Ski Resorts Doing About It?
Some ski resorts are trying to get ahead of the problem.
After seeing the surge in pass sales and understanding the widespread concern about overcrowding at its ski areas, Vail Resorts released a plan this month about how it will control crowds this winter.
Chief among them, Vail Resorts will limit lift ticket sales during some of the busiest periods: the week after Christmas, over Martin Luther King Jr. Day weekend, and over Presidents' Day weekend.  That move will give Epic Pass holders priority to ski and ride at Vail properties. Visitors hoping for a day ticket will instead have to purchase in advance if they hope to hit the slopes.
Additionally, Vail Resorts believes that much of the growth in their season pass sales is coming from people who used to purchase single-day lift tickets and not newcomers to the slopes. Plus, Vail says, passholders spread their visitation throughout the season, whereas single-day lift ticket purchasers normally ski on peak days.
Read more: Vaccine Passes, Masks & More: What to Expect This Ski Season
Last year, many popular ski resorts across North America implemented reservation systems like that to lower capacity during the pandemic. Others like Deer Valley in Utah and Vermont's Magic Mountain have long capped capacity at their resorts. This year, Epic plans to cap capacity during those busiest periods while other resorts like Jackson Hole (an Ikon Pass resort) will keep their reservation system going throughout the year to combat crowding.
While the details are murky, Vail Resorts also said it plans to change up its on-mountain operations to help reduce lift lines at its most popular resorts. What this means, we don't really know … but the company said it has new designs for the lift line mazes, will improve signage, and will employ "dedicated lift maze coordinators" at lifts prone to longer lines. Vail also said it has upgraded its Epic Mix app to include more data about lift line wait times, so skiers and riders can check in to see what lines are like throughout the day.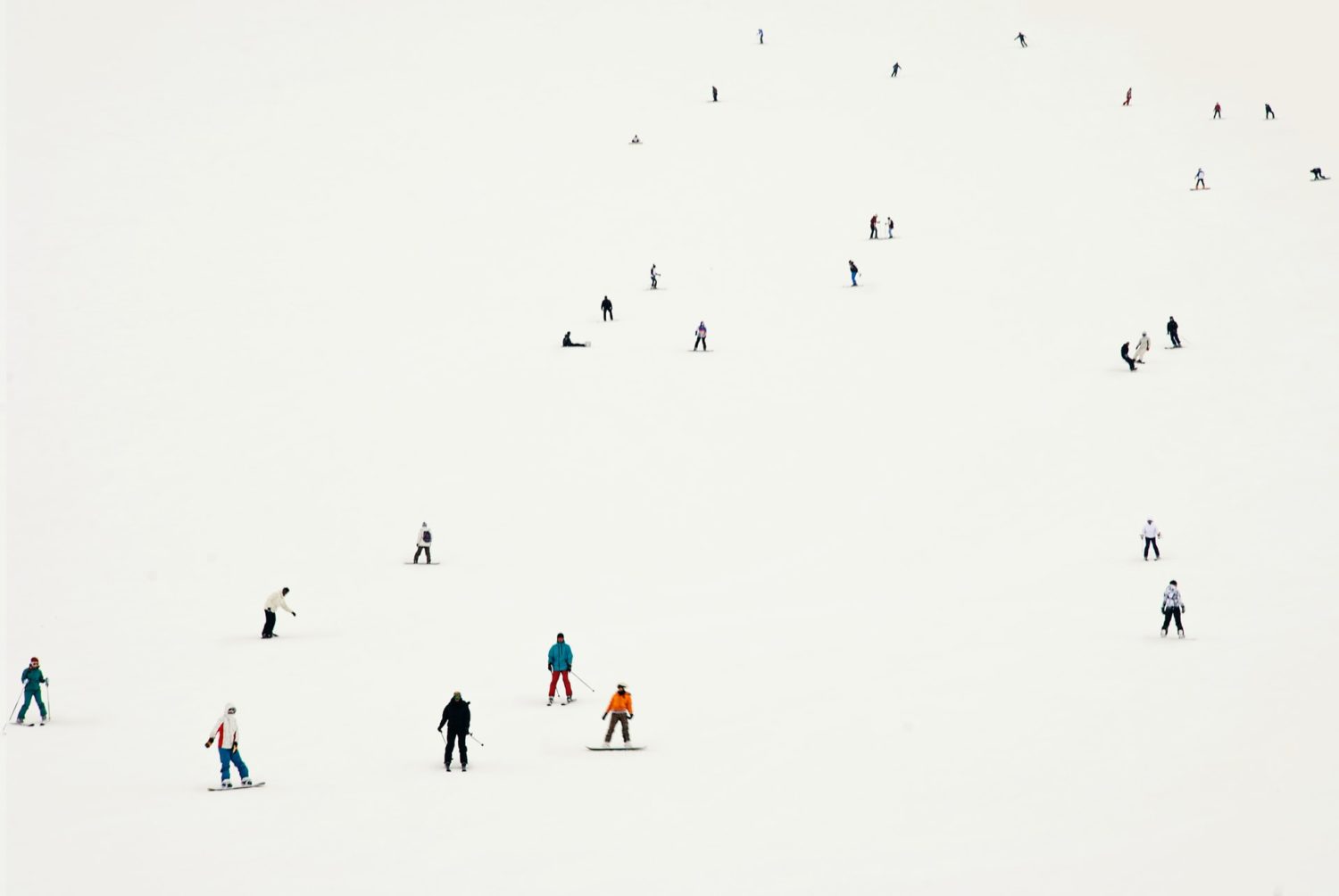 Outside of Vail's resorts, ski areas on the Ikon Pass are also taking steps to reduce crowding. Beyond Jackson Hole's reservation system, Alta Ski Area in Utah and Copper Mountain in Colorado are both implementing parking reservation systems this year to help traffic woes and ease crowding on the hill. Alta's reservation systems goes into effect Dec. 18 for weekends and holidays.
Will it Be Enough?
Vail Resorts' efforts to combat crowds are a great start…
… but the busiest days of the ski season are still likely to be extremely crowded this year. A 67% increase in passes sold after one of the busiest ski seasons in history is a recipe for disaster. Limiting capacity during the most crowded days is a great move, and I personally think reservation systems are a great idea that should be employed by more popular resorts.

Ultimately, parking reservation systems are also a useful tool – especially for ski areas close to bigger cities.
I'm also rooting for Vail to find a way to run lift lines faster, but I'm skeptical. In the end, there are only so many chairs going up the mountain. Even with a well-oiled machine to get skiers through the line, maximum uphill capacity is maximum uphill capacity.
How to Beat the Crowds at Ski Resorts
If you think a 2021-22 ski trip is doomed to be crowded, think again.
Sure, crowding is almost certain to be a problem during peak ski periods this winter. But those times are the exception – not the norm.
Vail Resorts CEO Kirsten Lynch noted that their Epic Mix app data showed that 90% of lift line wait times are less than five minutes, and that's at some of the most popular resorts. In my experience, that's true.
If you follow a few simple rules, you can make sure your ski days fall during that 90%.
Avoid Holidays
The most common mistake people make when planning a ski trip is using that week after Christmas. It's tempting, I know: School's out and it's easier to get time off around the holidays. But the slopes are always the most crowded during this week.
Martin Luther King, Jr. Day weekend and Presidents' Day weekend are also extremely busy times to ski or ride. You're simply much more likely to wait in lines.
Tip: If you are stuck with skiing over the Christmas holiday, ski on Christmas Day and New Year's Day to find the least crowded slopes.
It goes beyond crowds at Christmas: The snow is almost always at its worst, too.
Let's look at Breckenridge in Colorado, for example. Breck is a fantastic resort to visit and normally boasts some great snowfall. But take a look at this analysis from the snow forecasting gurus at OpenSnow: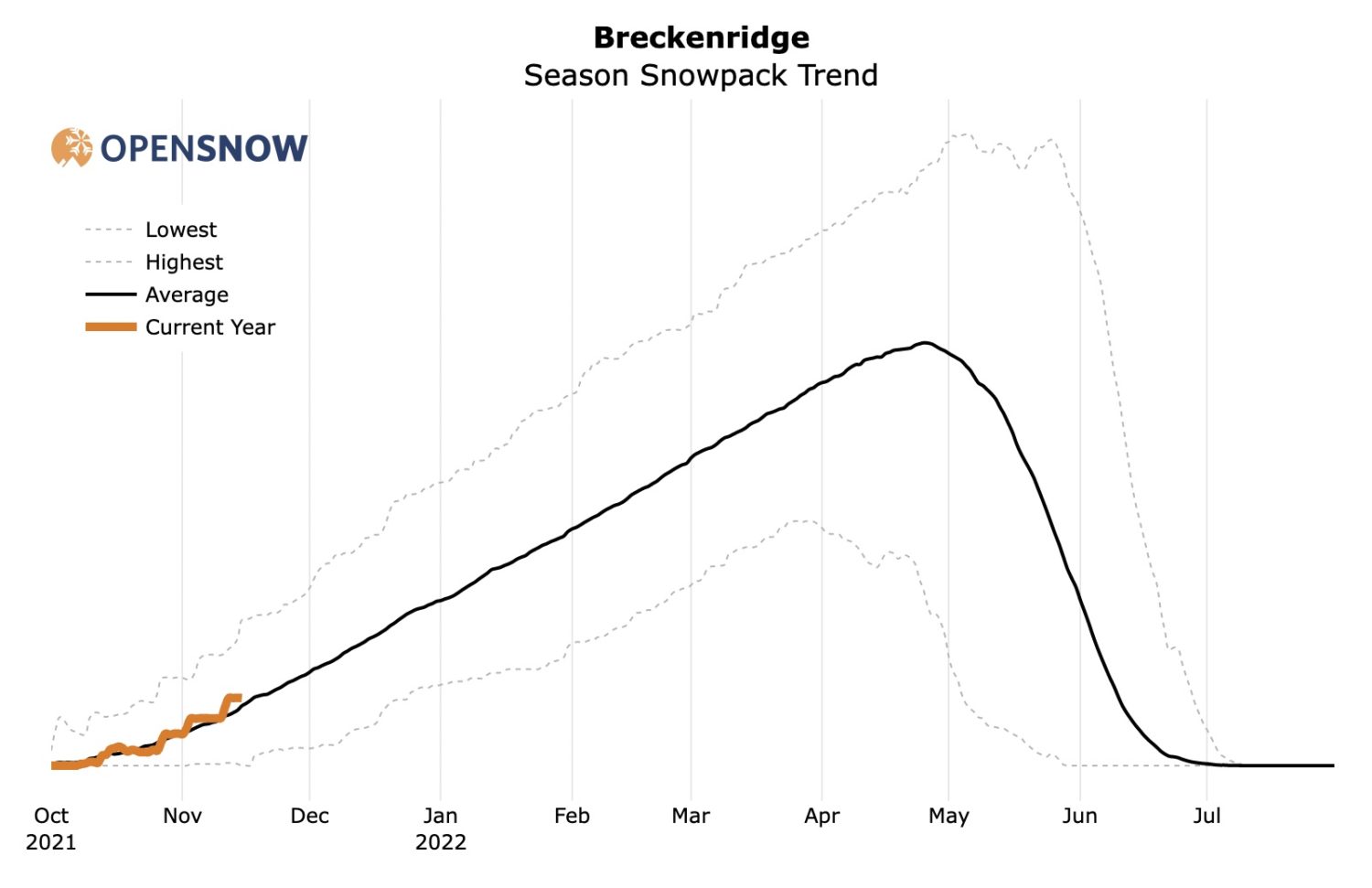 This graph shows what might be hard for people to understand: The snowpack at Breckenridge at the end of December is about the same as the end of May. Without much snow before the New Year, many lifts and runs remain closed. That means the crush of crowds are concentrated to just a few areas, making it feel even busier.
Avoid Weekends
MLK and Presidents' Day weekends are the worst by far, but weekends in general are best to avoid if you want the slopes to yourself.
Not all weekends are super crowded, of course. But by planning your trip around skiing on weekdays, you'll get a much better experience. That's especially true of major ski areas situated near big cities. Sometimes, the traffic to get to ski areas near Denver, Salt Lake City, the Bay Area, and Seattle can be hours-long, cutting your skiing day in half.

Whatever effort you have to put in to take the weekday off or get your kids out of school will be worth it when you are skiing right up to the chair on every run with no line. Inside, you'll avoid lines for food and drink. And after your long ski day, you'll pay a lighter rate at your hotel, too.
Some of my favorite ski days ever have been weekdays where I seemingly had the place to myself. The most authentic mountain experience you will find comes Monday through Thursday, no matter what resort you're skiing.
Visit Smaller Resorts
Going small is also a great way to avoid crowds. Epic and Ikon Pass resorts draw crowds from all over the world, but if you know where to look, you can find some similar skiing and riding without the frills and crowds that come with them.
Ever heard of Brundage or Schweitzer in Idaho? Wolf Creek or Monarch in Colorado? Grand Targhee in Wyoming? Bridger Bowl in Montana?
Exactly.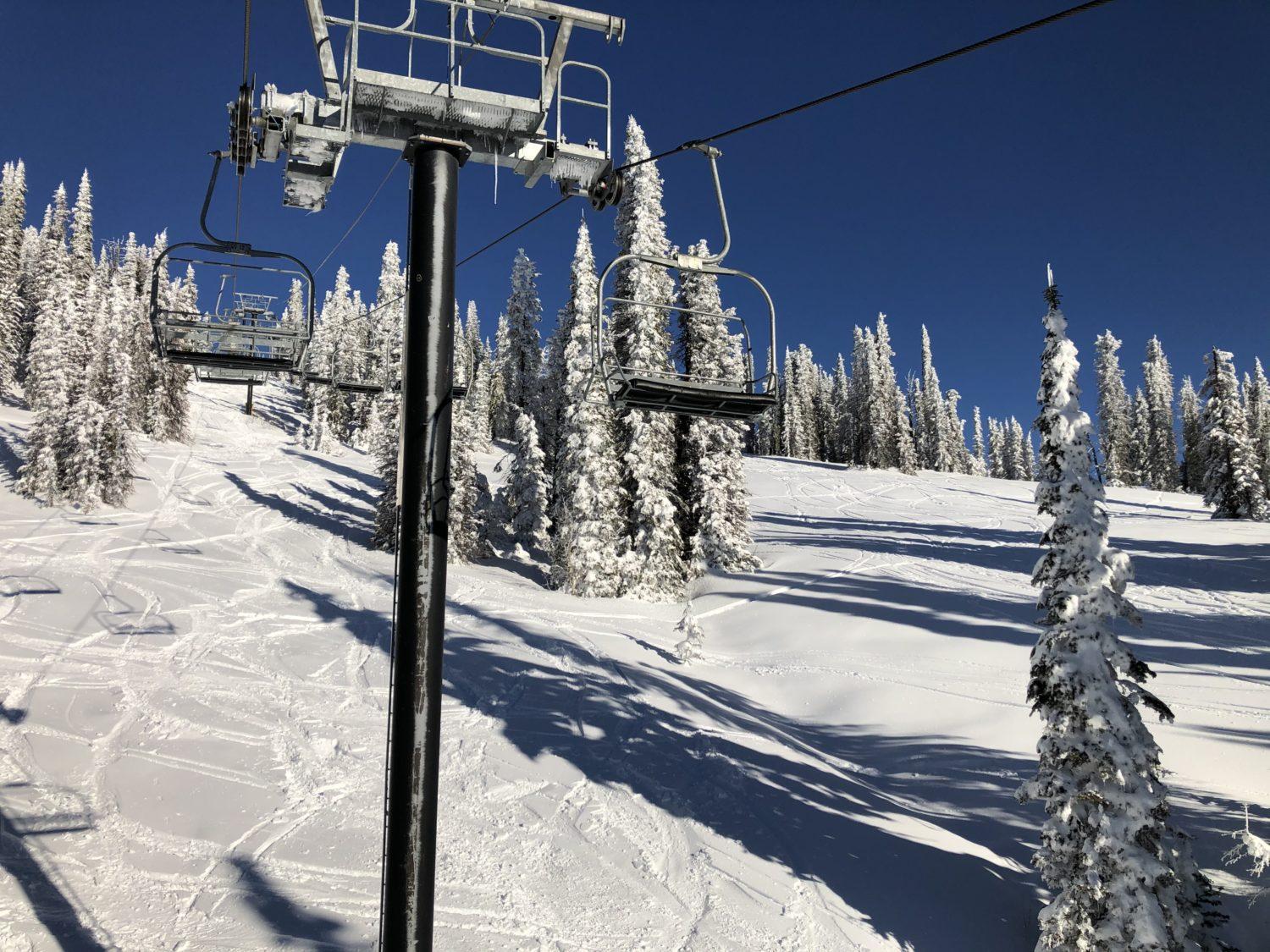 Many lesser-known, independent ski areas offer exactly what you are looking for in a ski trip with half the crowds. If you're looking for a bargain, consider buying the Indy Pass, which features a smattering of independently-owned ski areas all over the continent. Among them are places you may have never heard of … but they are some of my favorite places to ski.
There may not be a Lululemon or a St. Regis hotel at the base of the mountain, but the ski experience at some of these places can be second to none.
Bottom Line
Last year was one of the busiest years ever at North American ski resorts. Warning signs are flashing: This upcoming ski season could be even worse.
But don't let that deter you from taking your ski trip this year! There are easy, cheap ways to make sure you aren't spending your precious few vacation days waiting in line.