Hotels.com's popular free night rewards program is officially a thing of the past.
The hotel booking site's simple and straightforward loyalty program has long been a favorite among travelers who didn't want to chain themselves to one hotel chain or untangle confusing award charts to use points for free night stays. For years, Hotels.com's program worked like a punch card: For every 10 nights you booked through Hotels.com, you'd get a free night's stay. That free night reward was worth the average of your 10 previous stays.
But now, the "buy 10, get one free" program is over as Hotels.com officially merges loyalty programs with Expedia and home-rental platform VRBO. All three sites began switching over to the new, combined program called One Key on July 6. The companies note that members will start earning One Key points (at a much slower rate) throughout July.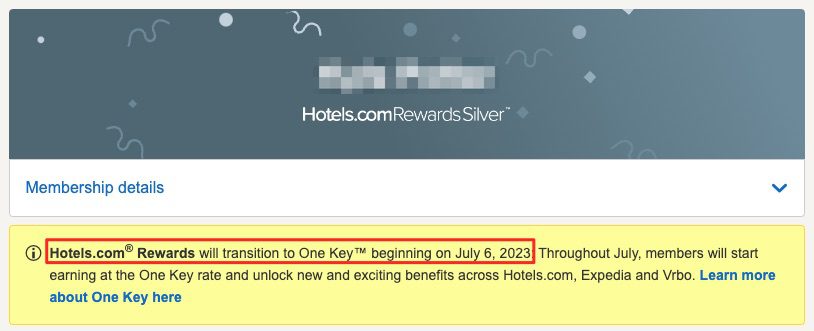 This easy-to-use rewards program is what had put Hotels.com near the top of the list of our best hotel booking sites. It was useful for all travelers, whether they simply avoid the big-box hotel chains or wanted to get something out of a boutique hotel stay that doesn't have its own rewards program.
Hotels.com and the other One Key sites have been touting the change as an even simpler, faster way to earn and redeem rewards on travel. That may be true: You'll rack up rewards with all three booking platforms in the same pot, plus there's no need to wait to rack up 10 stays with this new program in order to redeem a free night. But here's the downside…
One Key members get just 2% back in OneKeyCash for every dollar spent on eligible hotels, vacation rentals, car rentals, cruises, and more. For example, if you spend $500, you'll earn $10 in OneKeyCash to put toward your next travel purchase. That doesn't include flights booked through Expedia – you'll only earn 0.2% for every dollar on airfare.
Earning just 2% back on your travel expenses offers significantly less value than Hotels.com's current free night program, which was redeemable for the average of your previous 10 stays. Plus, those free nights have no cap, so booking expensive stays through Hotels.com could get you outsized value. The only hitch with the current rewards program is that while you could kick in extra cash to cover a hotel stay that costs more than your free night reward, you'd forfeit the difference when booking a cheaper stay.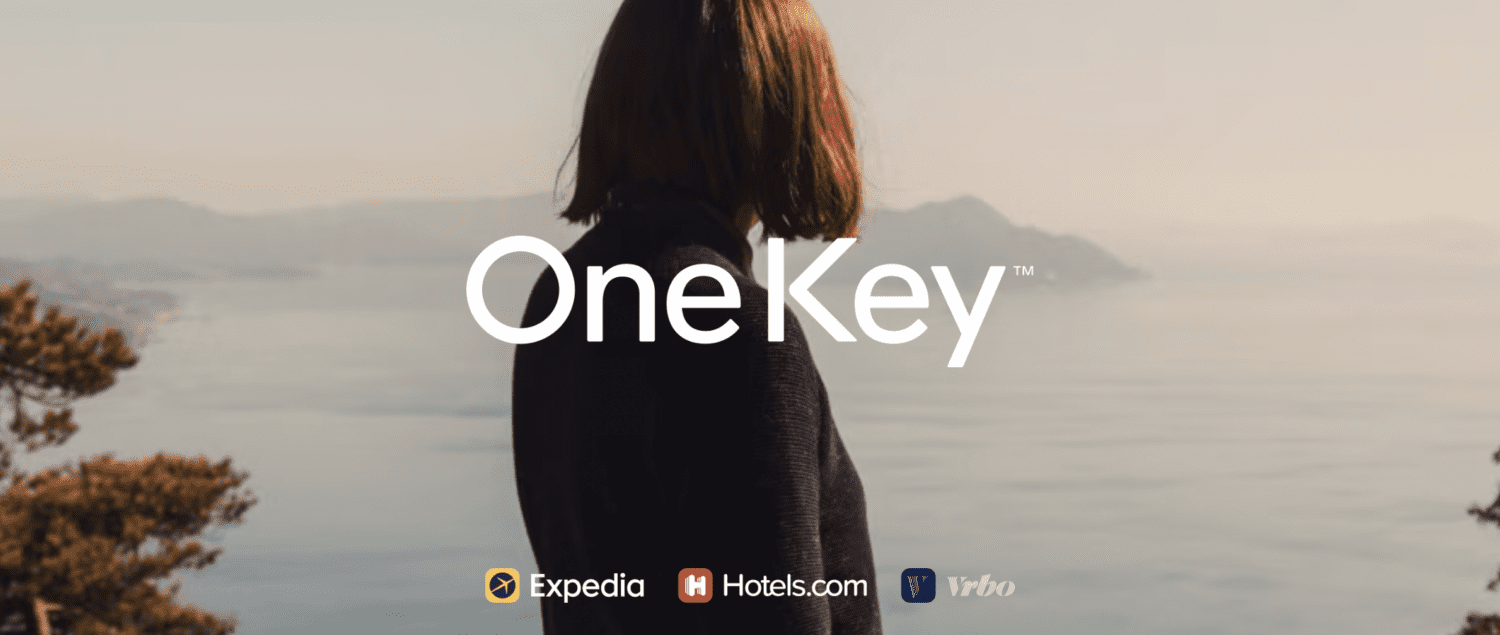 Here's a clear example of how this is a major downgrade for Hotels.com fans:
Booking 10 hotel nights for $100 apiece through the previous Hotels.com program would get you a free night worth up to $100
Under the new OneKey program, the same 10 nights at $100 per night would net you just $20 in rewards
So what can you do with OneKeyCash? It can be redeemed for money off "Pay Now" bookings through Hotels.com and Expedia as well as select bookings on VRBO – the website notes it will only work on "participating vacation rentals." OneKeyCash can also be redeemed for flights through Expedia, but you'll need enough to cover the entire cost of the flight, including taxes and fees.
At just 2% back for every $1 spent, you'll need to rack up a lot of OneKeyCash to make that worth it.
What Happens to Your Hotels.com Stamps?
Worried about losing your progress toward a free night with Hotels.com with this changeover? Or maybe you've already earned a free night and haven't put it to use?
Fortunately, you'll still come out even: Any reward nights in your Hotels.com loyalty program account will be converted to rewards at their full value and automatically transferred to your One Key account. So if you have a $200 reward night to redeem, it will still be worth $200 OneKeyCash.
And if you were still working your way toward a free Hotels.com reward but hadn't collected 10 stamps yet, you're not out of luck, either. Hotels.com says members who were on their way toward 10 stays will get 10% of the value of each of those nights in OneKeyCash, which will be automatically transferred into your One Key account.
Shortly after July 6, Hotels.com accounts began converting any existing stamps to OneKeyCash. And any hotel reservations going forward should now earn OneKeyCash at a rate of 2% back on every $1 spent.


Bottom Line
It's official: Hotels.com is doing away with its "free night" rewards as it merges its loyalty program with Expedia and VRBO.
It's a big bummer for travelers who were fans of Hotels.com's simple and straightforward rewards program. The new program, called One Key, gives members 2% back in points on all bookings. That's nothing compared to the value of a free night at any hotel – and it sure seems like the rewards won't be as easy to use, either.