Spirit Airlines and Frontier Airlines on Monday announced they have agreed to merge, a shocking move that would create the nation's largest ultra-low cost carrier.
Monday's announcement took the travel world by surprise: It's the latest (and easily the largest) consolidation among airlines since the pandemic upended and reshaped air travel. The combined Spirit-Frontier would be the nation's fifth-largest airline – behind only American, Delta, Southwest, and United – with more than 350 planes and 1,000 daily flights.
It's unclear which airline brand would survive the merger: Spirit's yellow planes or Frontier's outdoors-focused liveries? Speaking with investors early Monday, airline executives said they haven't decided yet. But Frontier has the upper hand, as it will have a majority on the new entity's board of directors.
The two companies painted joining forces as a win for consumers, creating a more competitive ultra-low cost carrier to compete with "The Big Four" airlines by offering lower fares to more destinations through the U.S., Mexico, the Caribbean, and even South America.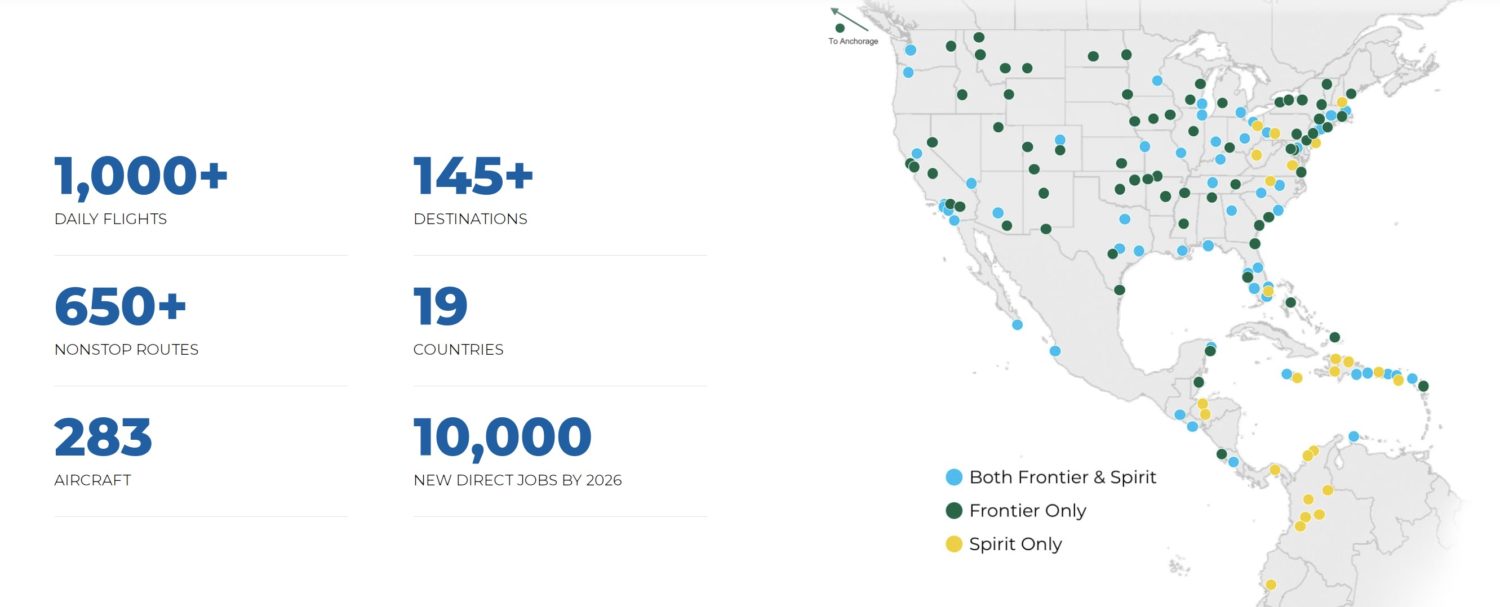 "We are thrilled to join forces with Frontier to further democratize air travel," Ted Christie, Spirit's president and CEO, said in a statement. "This transaction is centered around creating an aggressive ultra-low fare competitor to serve our Guests even better, expand career opportunities for our Team Members and increase competitive pressure, resulting in more consumer-friendly fares for the flying public.
The two airlines hope to close the merger in the second half of 2022. But in order for that to move ahead, it'll need sign-off from President Joe Biden's Department of Justice – and that's no sure thing.
Spirit and Frontier joining forces would make for one less budget airline on the market. Biden has signaled a strong stance against consolidation in key industries, arguing that less competition leads to higher prices for consumers and lower wages for workers. In a troubling sign for what's ahead for Spirit and Frontier, the Department of Justice sued to block a far-more limited partnership between American Airlines and JetBlue in the Northeast U.S, according to the Washington Post.
"You've heard me say before: Capitalism without competition isn't capitalism. It's exploitation," Biden said in remarks last month.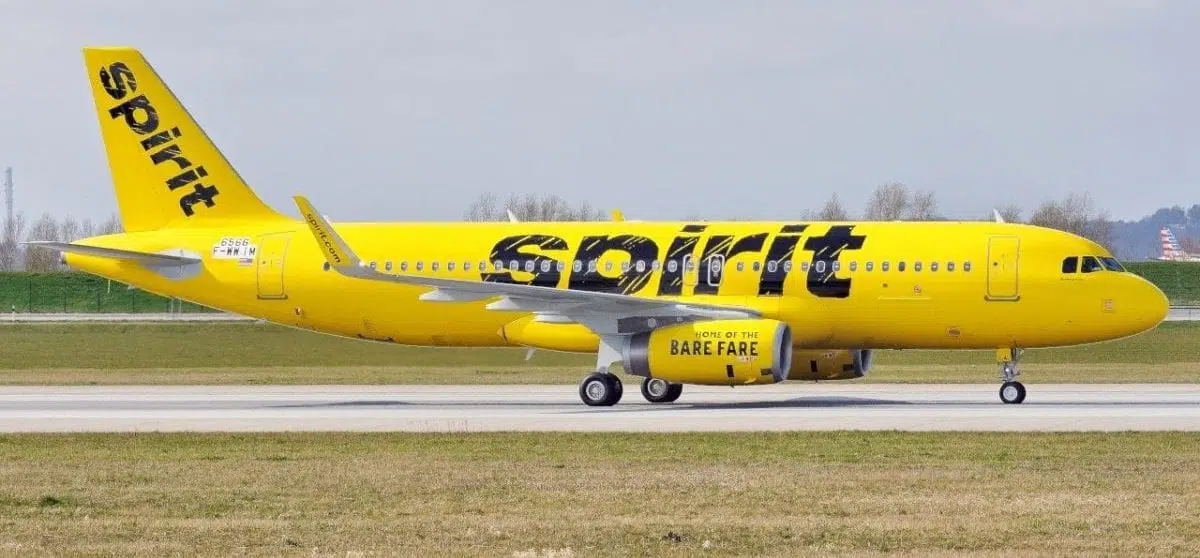 The two airlines are shockingly similar already. They use nearly identical business models: Use ultra-low fares to lure customers into slimmer seats and charge fees for everything from seat selection to checked bags to carry-on luggage. Their fleets of Airbus A320s will work well together. Both airlines have been shaped by industry maven and investor William Franke, who would chair the board of the combined airline.
Low-cost carriers have been winners throughout the pandemic as travel has recovered, as budget-conscious vacations and visits to friends and family skyrocketed while the business travelers that other airlines rely on have stayed home. Data from the airline industry trade group Airlines from America shows that some of the nation's largest budget airlines – including Spirit and Frontier – have returned to or even surpassed pre-pandemic flight levels much faster than their competitors.

Budget airlines clearly see an opportunity coming out of the pandemic. Frontier just went public in 2021 – and they weren't alone. Minnesota's Sun Country Airlines also went public in early 2021, hoping to grow the relatively small carrier as travelers return to the skies.
What this Means for Travelers
Travelers left and right are dismissing the merger news as creating one bigger, easier-to-avoid airline – we've all heard the horror stories of flying Spirit or Frontier.
But it doesn't matter if you've never flown either budget carrier – or never will. This news will have major implications for the entire U.S. aviation industry.
If you've fine flying ultra-low-cost carriers the likes of Spirit or Frontier, this could be bad news. Less competition always results in higher fares. Especially in markets where Spirit and Frontier are competing today, we'll almost certainly see higher prices.
But beyond that, there could be an upside. Could this merger make the combined airline stronger? Strong enough, even to pressure major carriers like American, Delta, or United to compete on price? That's the hope – and that's clearly the way Spirit and Frontier will spin it to federal regulators.
"This merger is completely different than any other merger in the U.S. This is about getting more low fares to more people in more places," Frontier's current CEO Barry Biffle told investors Monday.
The pandemic has completely reshaped the airline industry and travel as a whole. One fundamental shift is that the line between budget carriers like Spirit or Frontier and traditional major carriers like Delta, United, and American is much blurrier. We've seen ultra-low-cost carriers go after the big dogs' business in an unprecedented way.
This merger would be just another step on that new path.
Whether the Biden administration sees it that way is the big question.