Alaska Airlines already partners with nearly two dozen airlines worldwide … and now they're adding another one: Starlux Airlines, a relatively new airline based in Taiwan. And as Starlux begins nonstop flights to the U.S., this partnership will give travelers yet another way to use their Alaska Mileage Plan miles to fly to Asia.
Starlux is a Taipei-based boutique carrier that launched in 2020 flying a handful of routes throughout Asia from its hub in Taipei (TPE), competing with two other top-notch Taiwanese carriers like EVA Air and China Airlines. The airline now flies to 18 destinations from its hub in Taipei. As of today, that includes the United States: The first nonstop flight to Los Angeles (LAX) took off today, April 26.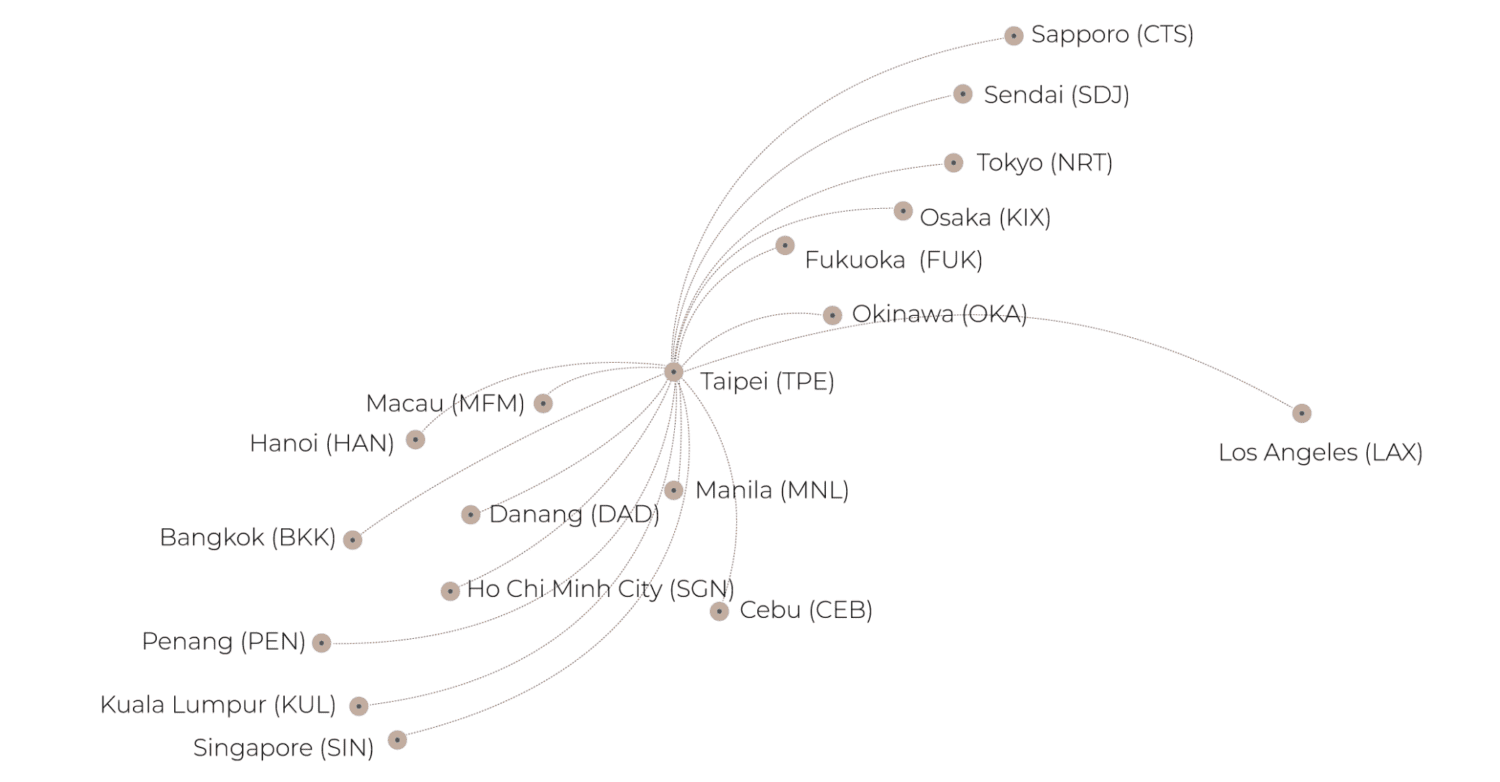 It's the airline's first nonstop route to the U.S. – and it may not be the last. Flights to and from Los Angeles are scheduled to run five times a week through May, with daily service beginning in June.
Alaska announced its new partnership with Starlux on Wednesday. Starting today, Alaska Mileage Plan members can now earn Alaska miles on their Starlux flights. Soon, they'll be able to redeem those miles to book Starlux's transpacific flights to Taipei and to other destinations throughout Asia like Bangkok (BKK), Hanoi (HAN), Singapore (SIN), and more.
Those redemptions are expected to go live sometime this summer – including for Starlux's fancy business class suites at reasonable award rates.

When they go live, Alaska said redemptions to use Alaska miles to book Starlux flights will start at the following rates for one-way flights:
20,000 miles for economy
40,000 miles for premium economy
60,000 miles for business class
First class redemptions won't be available
Those are phenomenal deals. Of course, Alaska is using the words "starting at" and "limited time," leaving the door open for the airline to charge much more for these flights eventually. After using a separate award chart for each of its partner airlines for years, the carrier unveiled a new, streamlined award chart for all of its partner airlines late last year.
Given the steep cash fares for these transpacific flights, you're still likely to still come out far ahead.


Starlux's new transpacific route to the U.S. is being flown on its new Airbus A350-900 aircraft with four cabins: First, business, premium economy, and economy. First and business class suites on these planes each have a private space with a sliding door, 4K seatback screens, and seats that convert into a fully lie-flat bed and are equipped with a "zero gravity" feature. Premium economy seats are some of the most spacious you'll find on any aircraft with 40 inches of legroom.

Our Thrifty Traveler Premium flight deal guru Jon recently flew Starlux between Taipei and Cebu, Philippines (CEB) in a lie-flat business class seat. While it wasn't the exact same seat you'll find flying between Los Angeles and Taipei, it's still a glimpse into what it's like flying Starlux business class.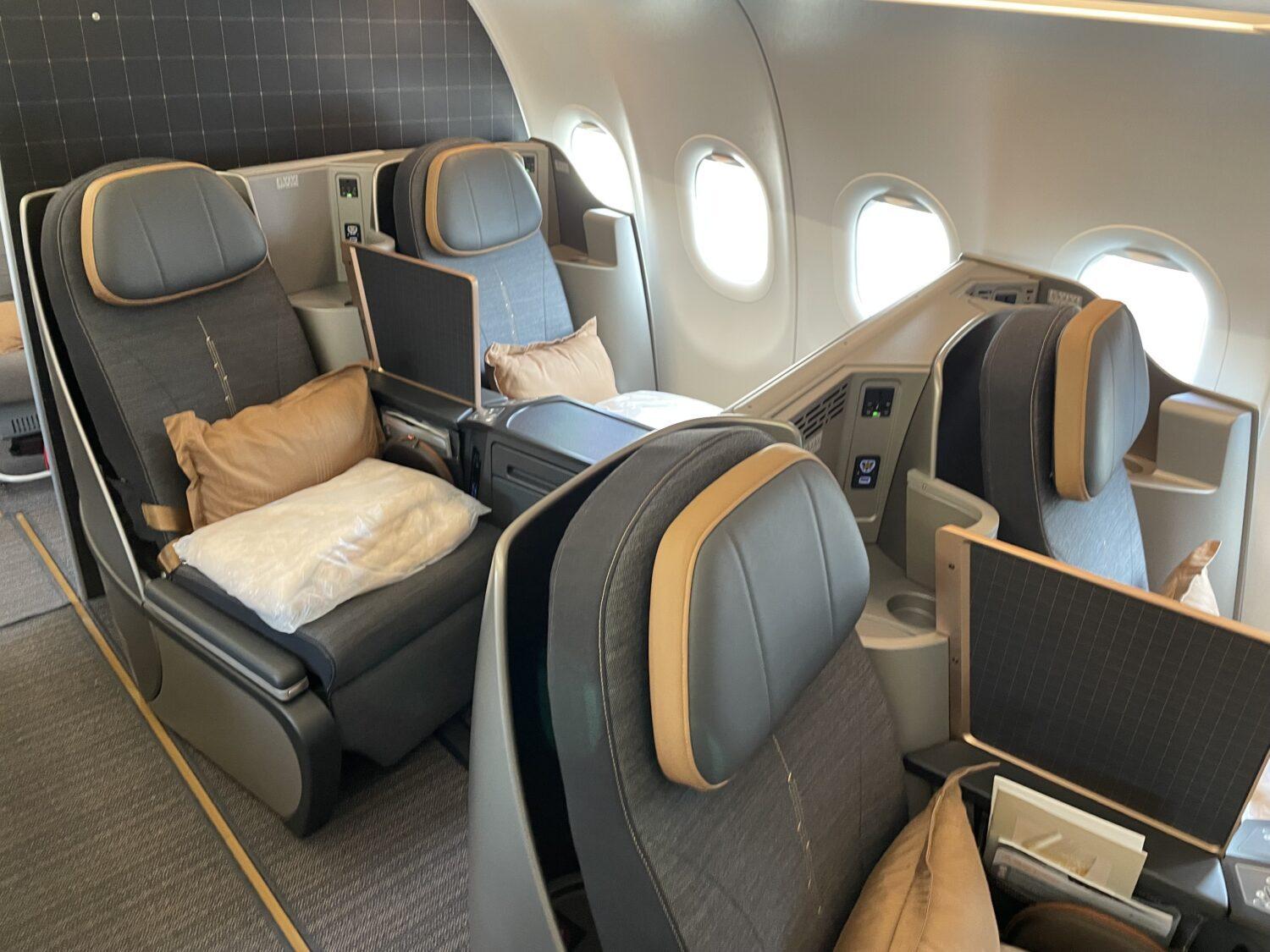 Bottom Line
With the addition of the Taiwanese carrier Starlux, Alaska now partners with two dozen airlines – including some of the world's best such as Cathay Pacific, Japan Airlines, Singapore Airlines, and Qantas, to name just a few.
Alaska Mileage Plan members can already earn Alaska miles when they pay cash for a Starlux flight. And soon, you'll be able to redeem Alaska miles for (nearly) free flights on a Starlux flight overseas.

Lead photo courtesy of Starlux Airlines