Two simple characters are throwing the airline industry into disarray: 5G.
Welcome to the debate over the latest expansion of faster wireless service that has consumed the airline industry for weeks – if not months. Talk to the likes of Verizon and AT&T, and their latest 5G technology is the future, promising faster network speeds to more Americans. But ask the airlines, and it could threaten the safety of the entire industry.
After several delays, this new 5G expansion goes live today, Wednesday, Jan. 19 … but not without some fireworks. Despite some changes to satisfy the airline industry's concerns, carriers are warning about flight disruptions due to interference. Some foreign airlines have canceled nearly all their flights to the U.S. due to concerns.
So what's going on? What's all the drama about – and what does it mean for travelers now that this new technology is finally getting off the ground?
Why is 5G a Problem?
For starters, it's not just any 5G network that's at issue here. We've had 5G cellular networks in the U.S. for many years.
The entire debate is all about 5G C-Band technology, which operates at a different frequency that allows drastically faster download speeds and more coverage nationwide. According to Forbes, many Americans will see 10x faster speeds on their cellular devices.
So what's the issue?
That brand new 5G frequency Verizon and AT&T are using operates at a frequency dangerously close to the same frequency that a critical instrument onboard planes uses. It's called a radio altimeter, which pilots use to measure their distance above the ground while taking off and landing. It's particularly important for landing during inclement weather, when clouds and other low visibility makes an accurate reading paramount.
The Department of Transportation and the FAA have said that radio signal interference created by these new 5G networks could pose a risk to flight safety and cause disruptions. If airlines can't count on their altimeters functioning properly when there's bad weather at an airport, that flight could be delayed or canceled.

The two sides have been debating the issue for years, trying to address those safety concerns while moving ahead.
Why Hasn't This Been an Issue Elsewhere?
Cellular network companies have pointed to successful deployments of the new 5G networks in France and dozens of other countries to insist that airlines and the FAA are simply being dramatic.
While it's true that similar 5G C-Band networks have been launched, the problem is all in the numbers.
Whether you're talking about cellular signals or radio altimeter readings, these pieces of technology all operate on a spectrum of radio frequencies. Getting a clear signal is all about ensuring there's enough buffer between different signals. If not, you may get interference – just like on your car radio when you start to hear channels bleed over.

Reuters spells it out in clear terms: The frequencies AT&T and Verizon are using for their faster cell service are simply closer to what pilots depend on than what we've seen deployed elsewhere.
Aviation altimeters typically use frequencies in the range of 4.2 GHz to 4.4 GHz. Over in France and across much of Europe, 5G service providers use 3.4 GHz to 3.8 GHz frequencies. In South Korea, 5G networks use 3.42 GHz to 3.7 GHz signals.
Here in the U.S., Verizon and AT&T paid tens of billions of dollars for their next 5G deployment … at 3.7 GHz to 3.98 GHz.
For airlines, that's simply too close for comfort.
What's Happening Now?
We've seen lots of bluster from both airlines and telecommunications companies as 5G deployment dates have drawn near.
After a month-long pause last year to iron out the final issues, both AT&T and Verizon were ready to launch this new 5G C-Band network earlier this month. But after pleading from the airlines and the FAA, both companies agreed to a two-week pause, buying time for a compromise ahead of Wednesday's new launch date.
Clearly, that didn't happen.
With the clock ticking and airlines still sounding the alarm, AT&T and Verizon agreed on Tuesday to hold off deploying the new signal around 50 major U.S. airports.
"As the nation's leading wireless provider, we have voluntarily decided to limit our 5G network around airports," Verizon said in a statement. "The Federal Aviation Administration (FAA) and our nation's airlines have not been able to fully resolve navigating 5G around airports, despite it being safe and fully operational in more than 40 other countries."
But is that enough?
Will Flights Get Canceled?
After weeks of mass cancellations and delays driven by winter weather and staff shortages, American travelers are weary of any more disruption. Despite the network providers' move to limit 5G around many airports, airlines are warning there may be more disruptions to come.
In a statement Tuesday, Delta Air Lines warned travelers that low visibility due to weather in the southeastern U.S. could force the airline to alter some flights where landings could be impaired.
"While this is a positive development toward preventing widespread disruptions to flight operations, some flight restrictions may remain," Delta said of Tuesdays' news.
Some foreign airlines went much farther.

On Tuesday, Emirates announced it would pause all but three of its routes to and from the U.S. "until further notice." Flights to New York City (JFK), Washington, D.C.-Dulles (IAD), and Los Angeles (LAX) would continue, but service to nine other U.S. cities including Chicago-O'Hare (ORD), Seattle (SEA), Dallas-Fort Worth (DFW), and Atlanta (ATL) has been scrubbed from their schedule.
Other airlines including Japanese carriers Japan Airlines and ANA as well as Air India have also temporarily paused several U.S. routes. Each airline faulted safety concerns with interference from 5G on their Boeing 777 planes.
By Wednesday morning, those airlines had restored some – but not all – of those flights.
Why Are They Just Dealing With This Now?
That's the $1 million question.
This latest 5G deployment has been in the works for more than a year. But airlines and the wireless service providers have been playing a game of chicken, hoping the other side will move farther first – with government agencies like the FAA and the Federal Communications Commission acting as intermediaries.
Things began to come to a head last month as the launch date approached. In a mid-December U.S. Senate hearing, CEOs from the nation's four largest airlines almost unanimously said the 5G issue was the most pressing problem facing the industry.
"It would be a catastrophic failure of government," United CEO Scott Kirby told Reuters after that hearing.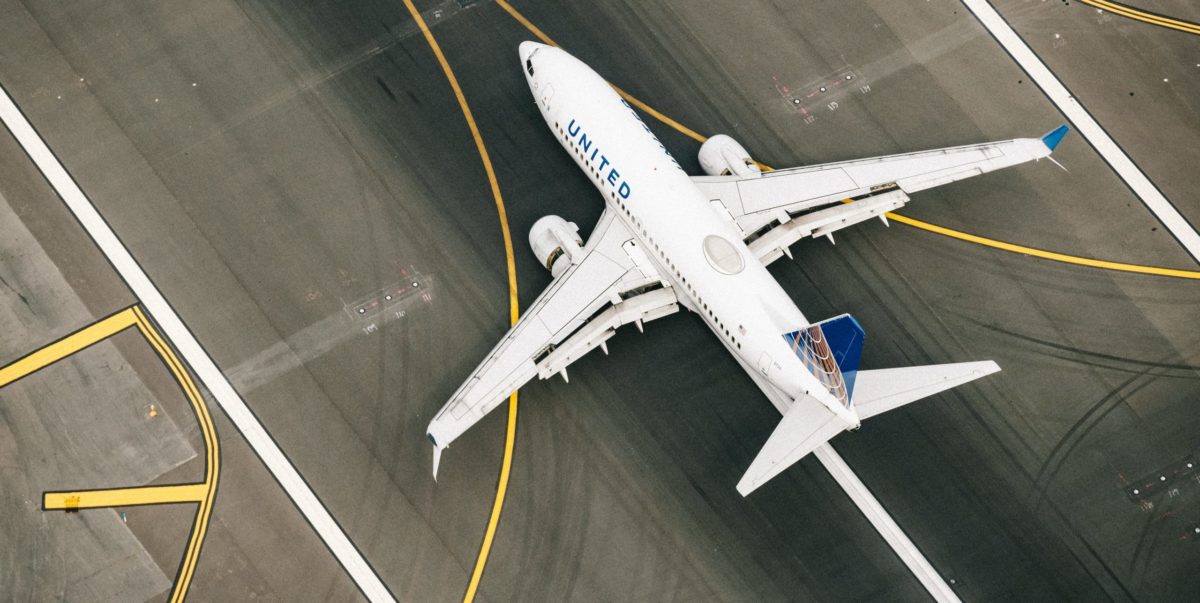 But both AT&T and Verizon have largely brushed off any safety concerns as fearmongering, pointing to problem-free deployments of this new 5G C-Band over in Europe and elsewhere.
In the midst of their heated debate last month, Airlines for America said 5G deployment could affect "approximately 345,000 passenger flights, 32 million passengers, and 5,400 cargo flights … in the form of delayed flights, diversions, or cancellations," citing an analysis of 2019 flights.
What Happens Next?
We'll have to wait and see if this new 5G service causes issues in the air travel industry even with a pause in deploying it around many airports.
AT&T and Verizon agreed to delay that launch until this summer. But if there are problems in the meantime, it could force the telecommunications companies to make more concessions, like reducing the signal strength around airports even more than they already have agreed to.
If the FAA can't find a solution that works for both sides, AT&T and Verizon are likely to put up a pretty big fight: They've already poured billions of dollars worth of infrastructure and years' worth of time into launching these new networks.
From the airlines' perspective, the consequences for moving ahead without a compromise could be bad for flyers with even worse flight delays and disruptions when bad weather hits.
Bottom Line
It's the battle between the cell phone and the airplane. And it isn't over yet.
The airline industry and wireless network operators have been going back and forth over this latest 5G technology – not for months, but for years. It pits the cell phone companies' multi-billion-dollar push to improve network speeds against the fears of flight disruption and safety.
We can only hope things go smoothly as new 5G service rolls out … and that the two sides play nice in finding a long-term solution.

Thrifty Traveler editor Kyle Potter contributed to this report.