Testing for COVID-19 will be part of our new normal for the foreseeable future, travelers.
Countries around the world have implemented testing procedures, requiring a negative COVID-19 test result shortly before departing for your trip or upon arrival. Even here in the U.S., several states like Hawaii, Alaska, Vermont, and Maine require negative test results to enter. Airlines and airports alike have set up COVID-19 test sites and processes to integrate testing into the travel experience.
So we set out to capture exactly what it's like to get tested before travel. Last week, I headed to the Minneapolis-St. Paul (MSP) airport, one of a handful of airports across the country with a COVID-19 testing station on site, to get tested. Watch our YouTube video and see what it's like for yourself.
The new testing site at the Minneapolis airport opened just last month. It's one of several state-run sites across Minnesota that offers free saliva testing to Minnesota residents – visitors will be charged $94. And while the test site is at the airport, you don't need to be traveling to get a test: It's located before security, so anyone can go get a test.
As with any COVID-19 test, the trick is timing. From Hawaii to the Caribbean and other popular spots, many destinations with testing restrictions require that you take a test no more than 72 hours before leaving on your trip. While some travel testing sites may offer rapid results, many – including my test at the airport – only promise results within 48 hours. That means you may not be able to simply take a test before boarding the plane and still get your results in time.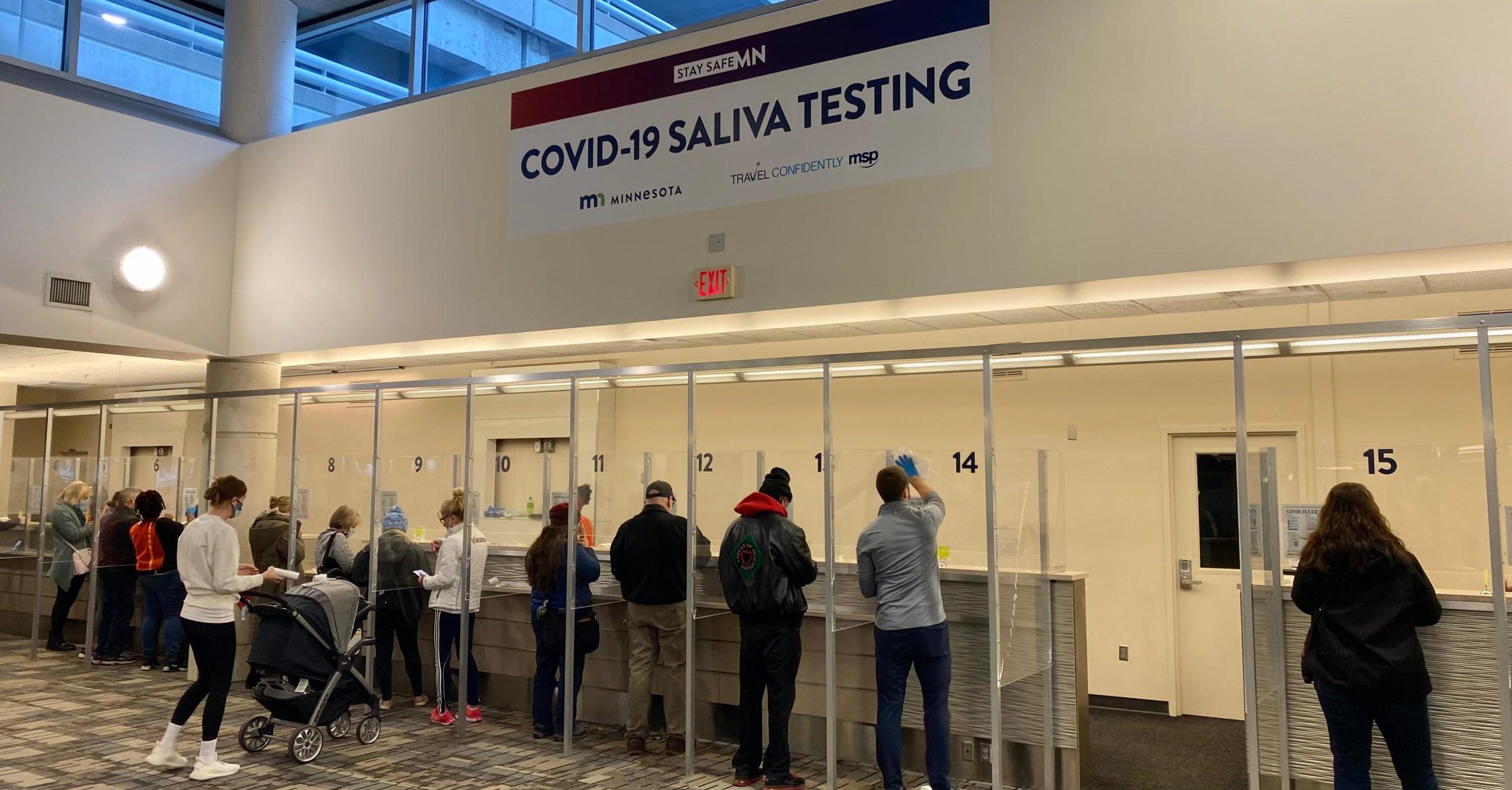 In my case, I got my results back in about 30 hours. On the bright side, this test would satisfy the increasingly onerous requirements to get into Hawaii. The Minneapolis airport site is run by Vault Health, one of Hawaii's trusted testing partners. And a Vault Health spokeswoman has confirmed to Thrifty Traveler that the test will satisfy the state's requirements – so long as the timing restrictions are satisfied.
Read our master guide to COVID-19 testing and travel!