It's a confusing and constantly changing time in travel right now – especially for Americans. Many countries have banned U.S. travelers, while others have imposed new testing or quarantine requirements. Heck, it's even hard to get your passport renewed.
But there's yet another layer of complexity: Transiting, when you make a connection in another country's airport before making your way to your final destination. It's common even in normal times, but it's more prevalent than ever as airlines have slashed all but their biggest international routes.
But with travel restrictions in place, is it even possible to transit through Europe, the Middle East, or elsewhere right now? Let's get into it.
Can you Transit Through Europe?
Yes.
Though most countries in Europe won't allow Americans to enter, transiting through the Schengen area to countries that are allowing entry is permitted. Some countries still require you to fill out health forms or obtain a special visa to transit. Make sure to look up the rules of each country you're planning to travel through.


Can you Transit through the Middle East?
Parts of the Middle East serve as major transit hubs for many large airlines like Emirates, Etihad, and Qatar Airways.

Abu Dhabi, U.A.E.
Abu Dhabi (AUH) is the hub for Etihad. And as Etihad slowly ramps up international flights, travelers are allowed to transit through Abu Dhabi while connecting onward elsewhere.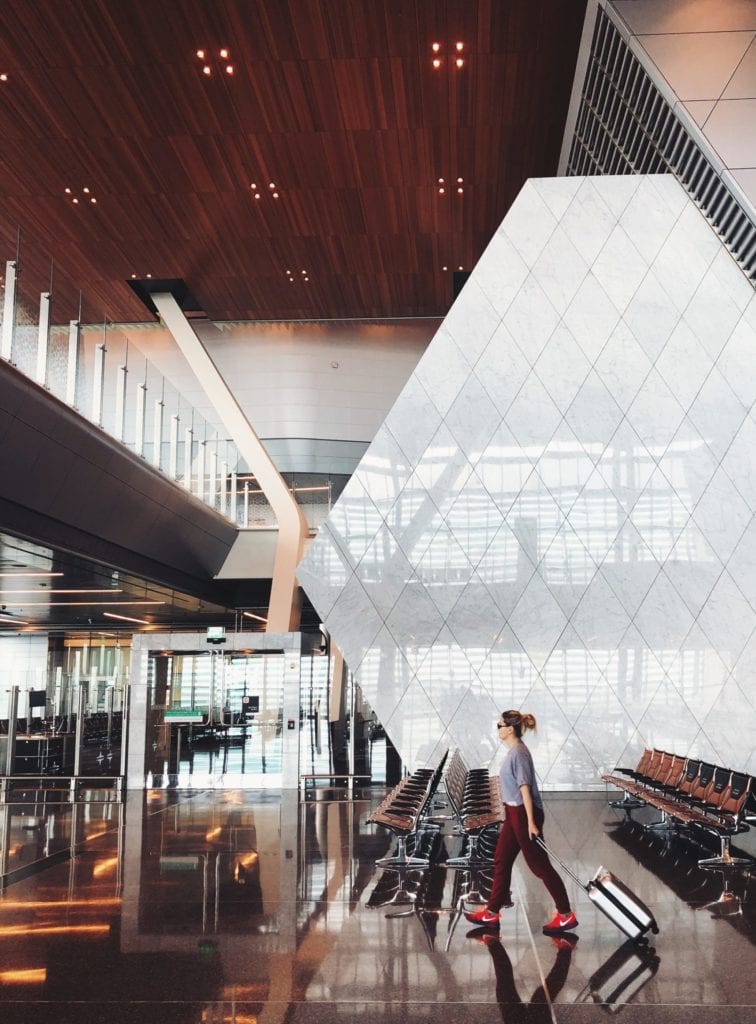 Dubai, U.A.E.
Dubai (DXB) is home to Emirates. And while you can transit through the Dubai airport, there are restrictions.
If you take a flight from the U.S. to Dubai, you'll be required to present a negative COVID-19 test taken no more than 96 hours prior to departure. This requirement applies to all passengers – even if you're just transiting through Dubai.
Doha, Qatar
Flying Qatar Airways? Passengers are permitted to transit through Doha (DOH) providing they are allowed entry at their final destination.
Bottom Line
International travel is trickier than ever. And while you can still transit through some of the major European and Middle Eastern hubs, there are still some restrictions to keep in mind.