Testing for COVID-19 has been a part of our lives and our travels for more than a year –  and it will be part of our new normal for the foreseeable future, travelers.
Countries around the world have implemented strict entry requirements, requiring proof of vaccination, a recent negative COVID-19 test result, or both to get in. Even here in the U.S., some states like Hawaii require a negative test result if you don't have a Centers for Disease Control and Prevention (CDC) vaccination card.
Plus, there's getting back to the U.S from a trip abroad. As of early December, all travelers flying back to the U.S. need a negative COVID-19 test taken no more than one day before departure – and that includes fully vaccinated American citizens.
That means for any trip in the near future, you may need two (or possibly more) COVID-19 to get in and get back home. Here's what you need to know to make an informed decision about booking travel when a negative COVID-19 test is required.

When Do You Need to Get COVID-19 Tested for Travel?
Many countries around the globe have reopened to American travelers, but most require negative COVID-19 tests, proof of vaccination, or both for entry.
Exactly what it takes to get in varies from country to country, as governments have set drastically different standards. How many days (or hours) before your trip can you get tested? Is it based on when you arrive at your destination? Or depart on your flight? It all depends on where you're going.
Worse yet, these rules are constantly changing. Here's a brief look at some popular destinations' current entry requirements:
Aruba requires travelers from the U.S. to provide a negative molecular COVID-19 test taken no more than two days prior to departure for Aruba.
Canada only allows fully vaccinated Americans, who must also provide a negative PCR test taken no more than 72 hours before the flight departs for Canada.
You can only enter France with proof of full vaccination and a negative COVID-19 test (PCR or rapid antigen) taken no more than 48 hours before departure.
Greece doesn't have a vaccination requirement, but you'll need a negative test result taken no more than 72 hours before your scheduled arrival time with a PCR test – or just 24 hours prior to departure for a rapid antigen test.
Ireland allows fully vaccinated travelers but they'll also need a negative COVID-19 test result taken no more than 72 hours before arrival – or 48 hours prior with a rapid antigen test.
Mexico has no entry restrictions, period – no testing or proof of vaccination is currently required.
Read our full country-by-country guide to international travel restrictions!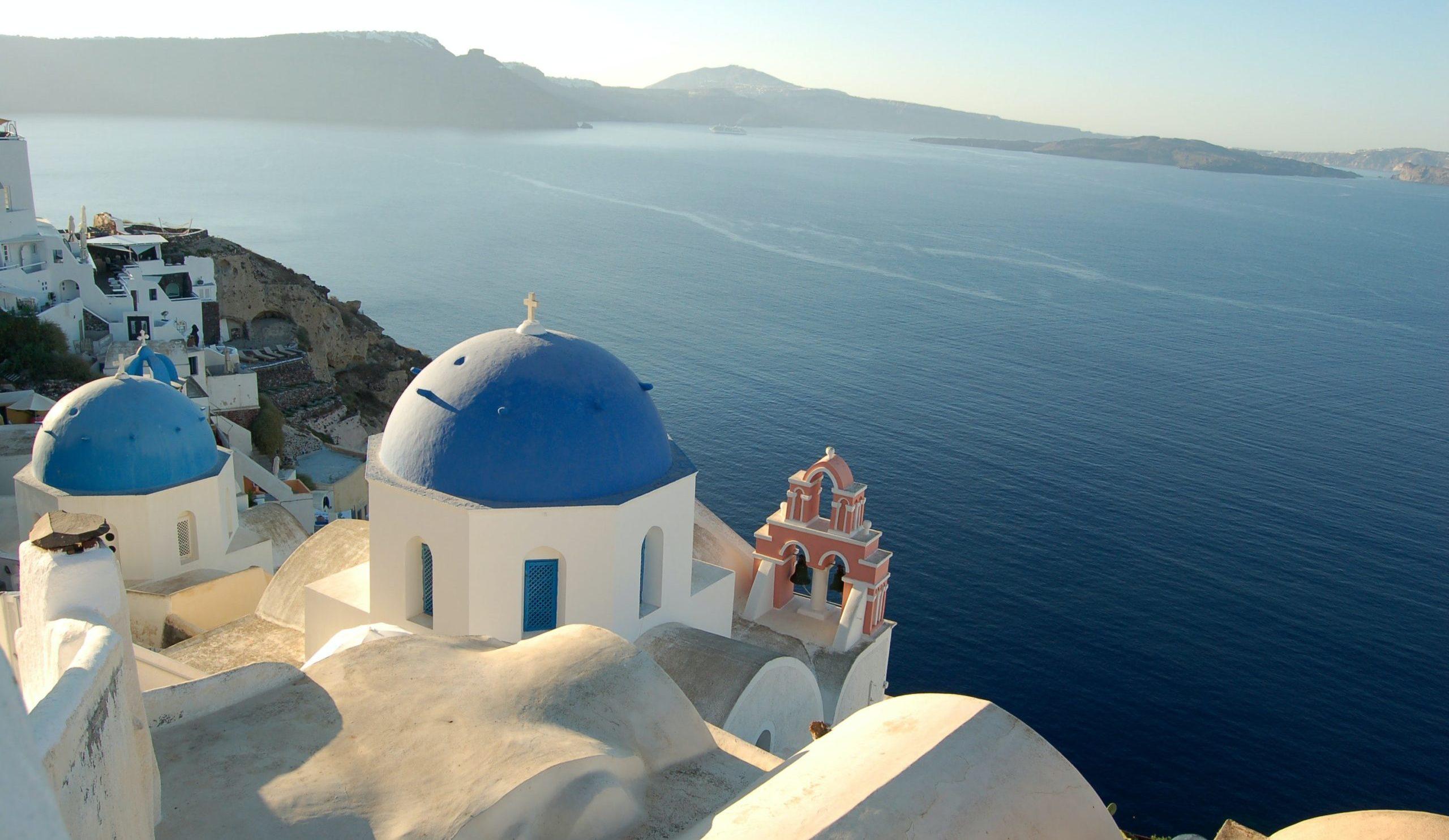 Make sure to find out the latest requirements to ensure you follow them to a T. Check, double-check, and then triple-check as your trip draws closer, as the rules may have changed. And if you don't and test too early – or get your results too late – you may not be allowed to enter.
In addition, the CDC is requiring all travelers coming into the U.S. by air to show proof of a negative COVID-19 test. This test needs to be taken within one calendar day of boarding a flight to the U.S. It's not a 24-hour requirement, which means if you're flying back to the U.S. on a Saturday evening, a test taken anytime on Friday will suffice.
The only exception to this requirement is for those who have had COVID-19 within the last three months. You must provide documentation showing your positive COVID-19 test results and a letter from a healthcare provider clearing you for travel.
What Kind of COVID-19 Test Do You Need?
It depends on where you're going.
You've heard the terms: PCR test, NAAT, antibody test, rapid testing. What does it all mean?
There are three main types of testing for COVID-19: molecular diagnostic (PCR or NAAT), rapid antigen, and antibody testing. Antibody testing only confirms whether you previously had COVID-19 – not whether you're currently infected and is not an approved diagnostic test. So for countries that require a negative test result, antibody testing won't cut it.
That leaves us with molecular diagnostic testing like PCR and rapid antigen testing:
PCR stands for polymerase chain reaction, a genetic test widely considered the most accurate – but that can also take the longest to get results. NAAT (nucleic acid amplification test) is also a molecular diagnostic test that amplifies the DNA of the virus so it can be detected.
Rapid antigen is just like it sounds: a faster test that can generate results in minutes or hours, but with a higher rate of false negatives. More doubt about the results can often require a second round of PCR testing for confirmation.
A PCR or rapid antigen test is most likely what is required to enter a foreign country. Some countries allow for both, though some provide a shorter testing window if you're using a rapid antigen test. Others simply require a PCR test.
When you are returning to the United States, you need to get a NAAT, PCR, or a rapid antigen test. 
Getting Tested Before Your Trip & Can You Get Results in Time?
While a handful of destinations will provide testing upon arrival, most countries require you to arrive with a negative test result in hand. And in most cases, your airline will actually require proof of your negative test at check-in the day of your flight.

That means you'll need to get tested before you leave … and also get your results back before you depart. Depending on how long you have to get tested before your trip, that could make the timing tight.
For example, if your destination requires a test from within 72 hours, you'll need to have a test performed no more than 72 hours before you're scheduled to arrive (or depart) and have the results in hand.
Watch our YouTube video and see what it's like for yourself.

But every destination handles it differently, so make sure to closely read the requirements for your destination. Some set the timing window based upon not when you arrive, but when your flight departs. Hawaii, for instance, requires a negative COVID-19 test taken no more than 72 hours before your final flight to the islands is scheduled to depart if you are not vaccinated.
Read More: Hawaii COVID-19 Test Travel Requirements: All Your Questions Answered
Either way, getting test results in time is no sure thing, as testing backlogs and massive demand for testing has led to longer delays. That could make it a challenge to find a testing site that can deliver results in time.

Getting Tested at a Clinic or Hospital
Start by using a website like Get Tested COVID-19 as a starting point to find testing sites near you. Focus on smaller or boutique clinics that might not be as overwhelmed as larger hospitals, clinics, and national pharmacies. Find a testing site that does not require a physician's referral and requires appointments – a good strategy to save time on the turnaround. Be sure to check with the clinic itself on the requirements to get a test. 
Because you're getting tested for travel, you'll likely have to pay out of pocket. The cost will vary, plan to pay roughly $100 or more. Check with your health insurance provider before scheduling a test to see if it's covered.
Thrifty Tip: Have a Health Savings Account (HSA)? Use it to pay for your test!
Many clinics state that results will be available within 24 to 48 hours, if not faster. But are they really reliable? Thrifty Traveler contributor Chealsea Breza-Berndt had some luck at a clinic in Minnesota:
"We decided to do a test run to make sure we found a place that could meet our turn time requirement (i.e. what they advertised was actually how long it took) for Tahiti. The online process was extremely easy, and you can declare on there that it is for travel purposes or other reasons, and can book in advance using their calendar. It was a really fast drive-through – took maybe two to three minutes. The results were texted in 24 hours, like they promised."
While a test run might not make sense for everyone, it's one way to find out if your results will come in time. But even then, it's no sure thing.
Thrifty Tip: Join a travel community online to get recommendations from travelers who have gotten tested! Thrifty Traveler Premium members have access to the Thrifty Traveler Premium Members Only Facebook Group to get recommendations and all of their travel questions answered.
What About Self-Test Kits?
At-home test kits have become a popular solution for travelers navigating testing requirements. But beware: Not just any old rapid test off the shelf of your pharmacy will do. And as Americans flock to get these at-home tests, it's gotten even harder to find them.
Here's what to keep in mind:
You'll need a rapid test that includes a supervised telehealth exam – that way, you can get an email of your test results to show your airline and at your destination
Some countries may accept these self-performed tests for entry, but many don't. Be sure to read the fine print … or just get a lab-performed test to be safe.
The U.S. accepts select at-home tests for flying back from abroad – but they must include a supervised telehealth appointment.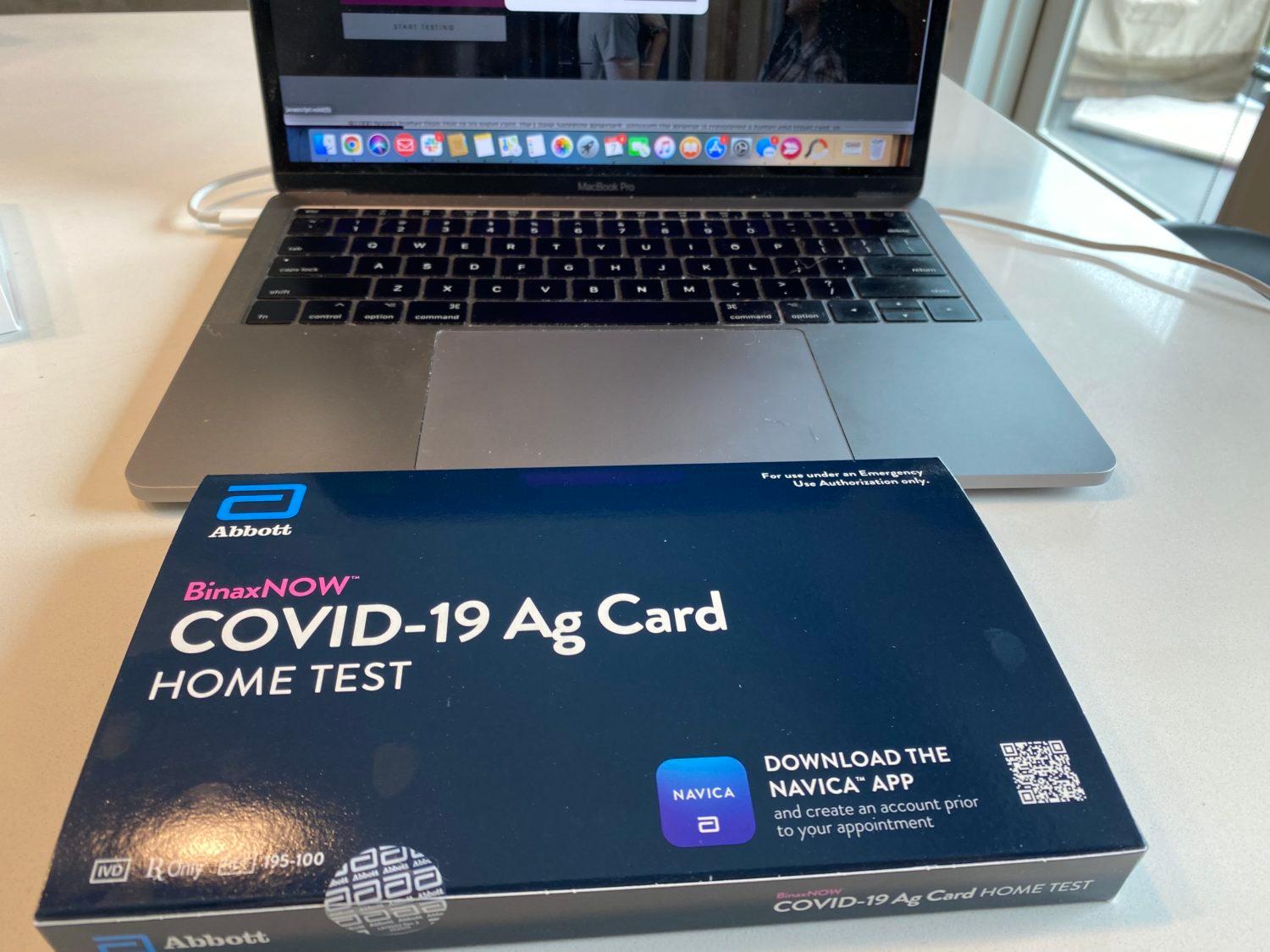 Read our full review of using at-home test kits for travel!
Our editor Kyle used this option to fly to Italy last summer – and again before flying back to the U.S. Here's a quick rundown on the best options for travelers.
Getting Tested at a State-Run Free Testing Site
Many states have opened up free testing sites in order to give people better access to COVID-19 testing. Just beware: Lines and processing times are likely longer than ever right now.

Our home state of Minnesota has dozens of testing locations scattered across the state and also offers at-home COVID-19 tests. No symptoms are necessary to get tested, and it's completely free for residents. There are a few different types of tests offered so make sure you are getting the test that you need.
Check to see if your state offers free testing, what type, and what the turnaround time is.
Getting Tested Through your Airline
Alaska, American, Hawaiian, JetBlue, and United have all announced that they will be offering COVID-19 testing for their passengers in a limited capacity.
They have all partnered with different testing companies to offer a variety of tests including at-home, clinic, drive-through, and even rapid testing at the airport. To start, testing is only available to passengers flying from a limited amount of airports to limited destinations – mainly Hawaii and the Caribbean.
And these tests aren't free. The cost of these tests range from $90 to $250. It's not a cheap option but could offer travelers peace of mind when it comes to getting results on time and tests that are accepted at the destination.
Read more: Which Airlines Offer COVID-19 tests? A Master Guide.
Airlines jumping in to make testing available for travelers is great news. If these programs work, they will more than likely be rolled out to major airports across the country. And more airlines will hopefully start offering testing which could help bring the price down.
Getting Tested at Your Destination to Return to the United States
You will need to provide a negative COVID-19 test (NAAT, PCR, or rapid antigen) taken within one day before your flight back to the United States. This means you will need to find a testing site in your destination.
Before leaving for your trip, do some research to find out where you can get tested and how much it will cost. Contact your hotel, look for information on a government website, or the U.S. embassy website for your destination to get the most up-to-date and accurate information.
Read More: Tips to Find a COVID-19 Test Abroad
The Future of Testing
Even with vaccines, it's clear that COVID-19 testing is one of the few effective ways for countries to resume travel.
But in the U.S. and some other corners of the globe, testing is no slam dunk right now. Lines to get a test are longer than ever as cases of COVID-19 explode due to the Omicron variant. That demand is leading to longer processing times, which could make it more difficult to get a result in time for a trip.
Quick, accurate, and cheap COVID-19 test right at your airport might be the solution to jump-starting the travel industry. Thankfully some airlines and airports have stepped up and started offering this option. It's not cheap … but it could be worth it.
In the meantime, there will be a lot of uncertainty for travelers. Will you get your test results on time? Can you quarantine before your trip to ensure a negative result?
For now, a test at a boutique lab or airport service with rapid results may be your best bet for travel. 

If you're willing to take those risks, you still need to be smart about how you plan your travel. Make sure your flights fall under free change and cancellation policies. Book refundable accommodations and wait until the last minute to book any tours. If you spring for travel insurance, make sure your policy has a "cancel for any reason" policy.
Read more: How to Plan Travel Smarter During Uncertain Times
Bottom Line
Even once we get past this current wave of COVID-19 infections, testing requirements for trips near and far will remain a part of our lives and travel for the foreseeable future. Any trip – especially internationally – will require research and testing know-how.