Coronavirus has turned the world upside down. And with it, travel is changing before our eyes.
From flights to cruise lines, travel ground to a halt as the world grappled with a virus that has sickened 4.2 million people and counting. Even as countries reopen and more travelers take to the skies, there's a long way to go. We're all pining for the days of normal travel.
But when will that be? What will normal look like? Has travel changed forever?
'Normal' Won't Return for a Long Time
As painful as air travel can be, with cramped seats and seemingly endless fees, we may all be wishing for those days soon. Just don't bet on it.
Airlines have shrunk to a shadow of their former selves, grounding airplanes and slashing how frequently they fly. Most international flights have all but disappeared. Flights even to smaller U.S. airports have become rare.
It's all because the demand for air travel has plummeted.
"We believe that it could be up to three years before we see a sustainable recovery," Delta CEO Ed Bastian told investors this spring. By this summer, the world's largest travel trade group projected that air travel won't return to pre-COVID-19 levels until 2024.
Simply put, travel won't fully rebound until well after the world truly has COVID-19 under wraps.
That doesn't mean you and I won't be flying again until 2023 or beyond. But the number of travelers has shrunk to a fraction of what airlines relied upon to churn out healthy profits. And until that returns to normal, air travel might look unrecognizable to most of us.
"Our recovery will be dictated by our customers feeling safe, both physically and financially," Bastian said.
Domestic Travel Will Come Back First
As travel rebounds, it won't increase across the board.
Whenever they're ready, travelers will stay closer to home. At least that's the bet that airlines and travel industry insiders have in guessing that domestic travel will increase long before international flights pick up pace. And in many ways, that's proven true.
That's due in large part to the patchwork of travel bans in place across the globe, as countries have put up their own restrictions on when foreign travelers can enter – or imposing mandatory quarantine periods to do so. Nearly all of Europe is turning away American travelers, and it's unlikely that will change anytime soon.
Some individual U.S. states have levied travel restrictions, too. But those are likely to fade away faster. And the comfort of being just a few hours from home will make domestic flights (and even road trips) a better bet before international travel.
International Travel May Be Trickier
There's a reason why domestic travel is heating up faster: Because it's much easier.
For starters, getting where you want to go has gotten harder. Airlines have scrapped all but the most essential international flights: Think London, Paris, Frankfurt, Amsterdam, Sao Paulo, and Tokyo – and only from the biggest U.S. hubs. Anywhere else? Expect a connection or two. That's likely to be the case for a while.
And once you're there, the travel bans and quarantine periods could derail your trip … if you're allowed to enter at all.
The U.K. began requiring many foreign travelers (and returning citizens) to self-quarantine for at least 14 days starting in June, with no word of when that policy may end. In both Australia and New Zealand, there's no end in sight to the outright ban of all international travel (except between the two countries). Japan has an indefinite ban on travelers arriving from several dozen countries – including the U.S. and Canada.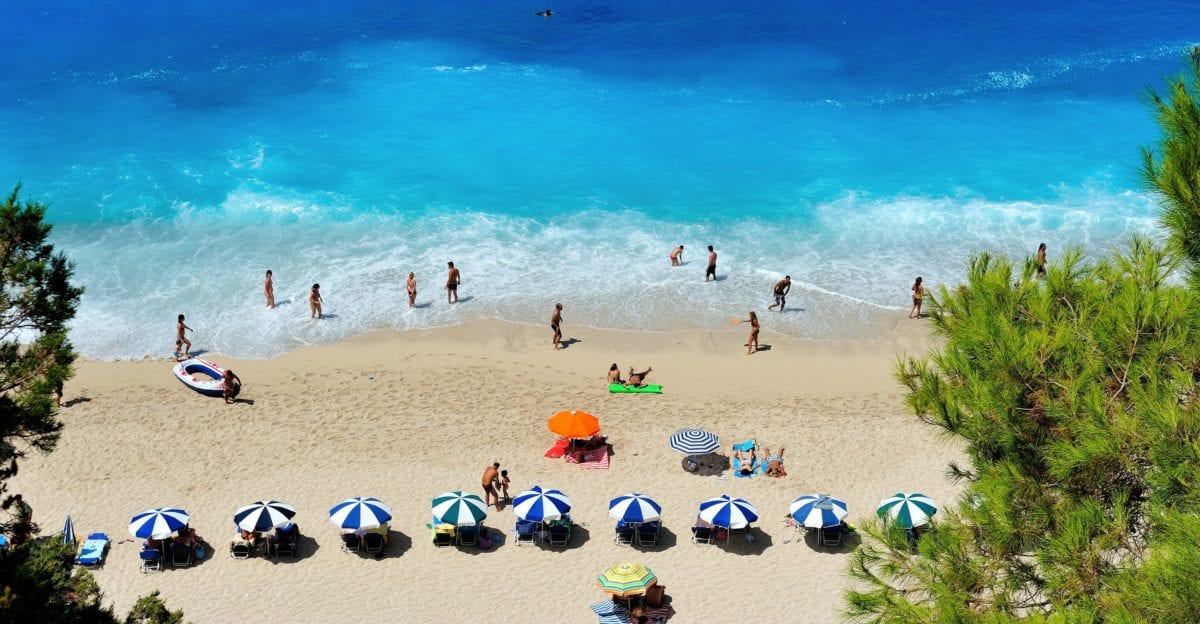 Outside of Mexico, select Caribbean islands, Turkey, and a few countries in Eastern Europe, there just aren't many places willing to accept U.S. travelers. Read our guide to the best bets for international travel in 2020 (and 2021).
These policies won't stay in place forever. But when they finally change, don't expect effortless entry. Countries will likely require some certainty that travelers entering their borders aren't bringing the coronavirus with them. And as one of the latest (and now worst) epicenters of the pandemic, U.S. travelers may get hit hardest.
Airlines Will Go Back to Basics
Looking back, it's clear we just lived through the golden age of travel.
Cheap flight deals helped bring travelers out of the woodwork, driving record-setting profits for the airlines. And airlines used some of that money to fly much, much more – not just to the major cities around the world but to smaller destinations, too.
Coronavirus has derailed the days of nonstop flights to nearly every corner of the earth. And it's not clear if they'll come back.
Will ultra-long-haul flights to tourist destinations like Newark (EWR) to Cape Town (CPT) ever return? Will airlines continue flying not to just London-Heathrow (LHR), but London-Gatwick (LGW), Manchester (MAN), Edinburgh (EDI), and Glasgow (GLA) too? Airlines even began reaching into Eastern Europe with nonstop flights to Budapest (BUD), Krakow (KRK), and others. Are those days gone?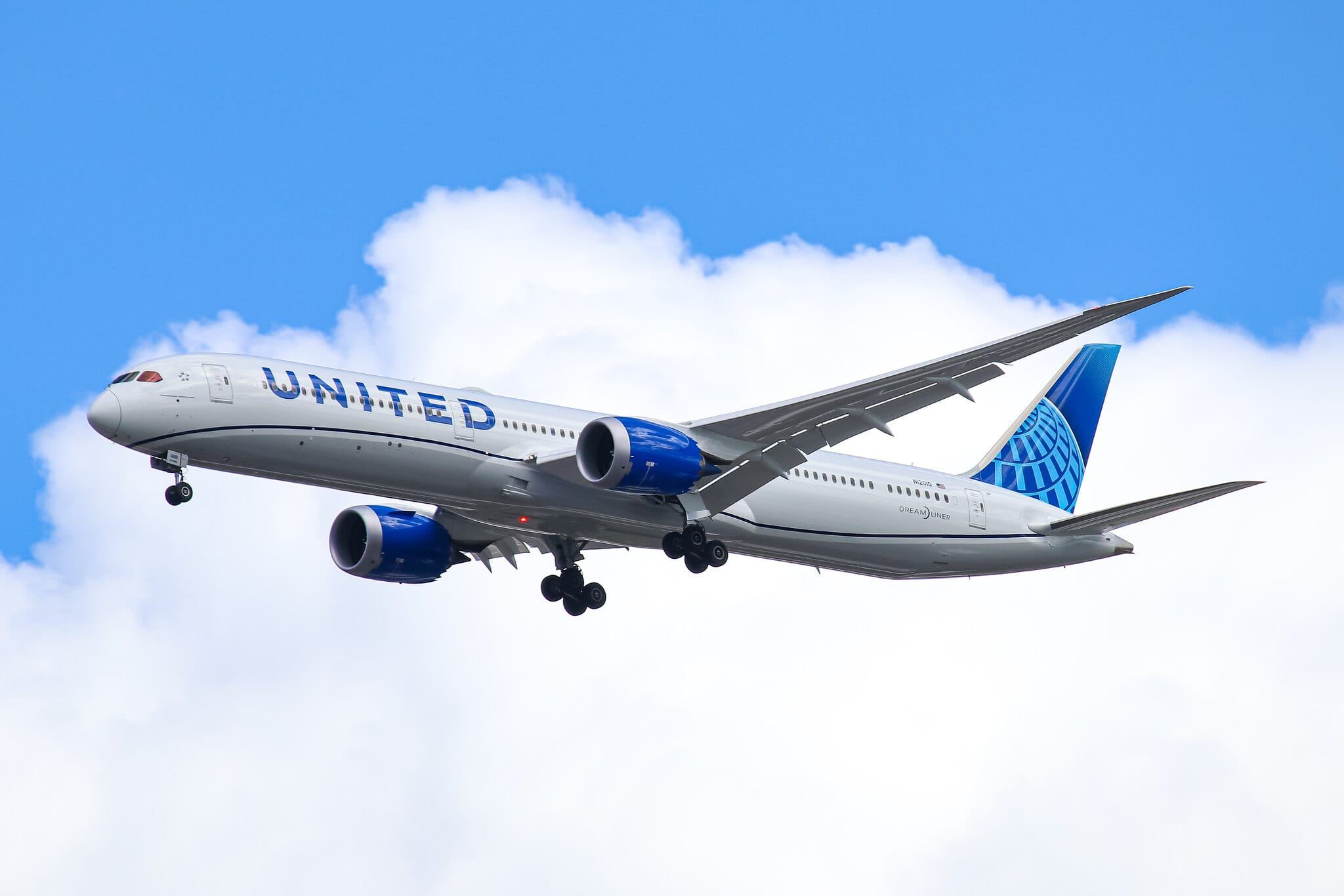 Simply put, airlines will focus on the major, profitable routes between massive cities as international travel eventually resumes.
That means more flights with connections for the foreseeable future. Where they used to fly nonstop, airlines will rely on partner airlines to get travelers to their final destination – for example, flying American Airlines to London-Heathrow (LHR) and onward to Venice (VCE) with British Airways.
Some other international flights will take years to come back. Others may never return.
There Will Be Deals
Don't worry: Cheap airfare isn't going anywhere.
Now may not be the time to travel. But the number one step for airlines is to convince flyers it's safe to get back on a plane and see the world again. Once that happens, struggling airlines will be eager to emerge from hibernation, poach flyers from their competitors, and show the world they can sell tickets again.
And there's no better way to do that than by slashing flight prices. Airlines did it just as coronavirus bubbled up and tourism started to teeter, resulting in some of the lowest international airfare we've ever seen in late February and early March. And they'll do it again once it's faded away.
Read more: What will flight prices look like after coronavirus? 
Oil is one of the airlines' biggest costs, so historically low fuel prices could help carriers cut fares even more.
On the downside, budget airlines like Norwegian Air (many of which were struggling before coronavirus) are no slam dunk for making it through this crisis. Their disappearance would take some of the price pressure off bigger carriers to cut prices.
Want the heads up on these amazing fares? Sign up for Thrifty Traveler Premium, our international and domestic flight deal service, for just $7.99 a month.
Free Change, Cancellation Will Be Part of Our New Normal
Airlines have given travelers some unprecedented flexibility to change and cancel flights due to the uncertainty surrounding coronavirus. That, too, isn't going anywhere soon. At least not in a hurry.
After years of raking in $200 or more each time you want to change a flight, airlines have been forced to relax those fees. Nearly all major airlines have waived change fees, allowing you to change the dates of your upcoming trip for free – or cancel it for a voucher.
But it's not just for trips this month or next. Those free change and cancellation policies also apply to new tickets booked for the future – including as far out as August 2021 and beyond.
After years of raking in billions of dollars in change fees, the virus has forced airlines to do the unthinkable. One by one, nearly every major U.S. carrier announced they will stop collecting change fees, period. It may only apply to domestic and some shorthaul international trips, but it's still a win for consumers.
It's the only way airlines can get flyers to book plane tickets when everything is so up in the air. And with no end to that uncertainty in sight, airlines will continue offering it.
Middle Seats Won't Be Gone Forever
Haters of the dreaded middle seat are having their day.
Several airlines are blocking middle seats in the name of social distancing. Nevermind the fact that gives you just 16 to 20 inches between your neighbor – not the 6 feet public health officials call for.
But don't pour one out for the middle seat just yet. It will return.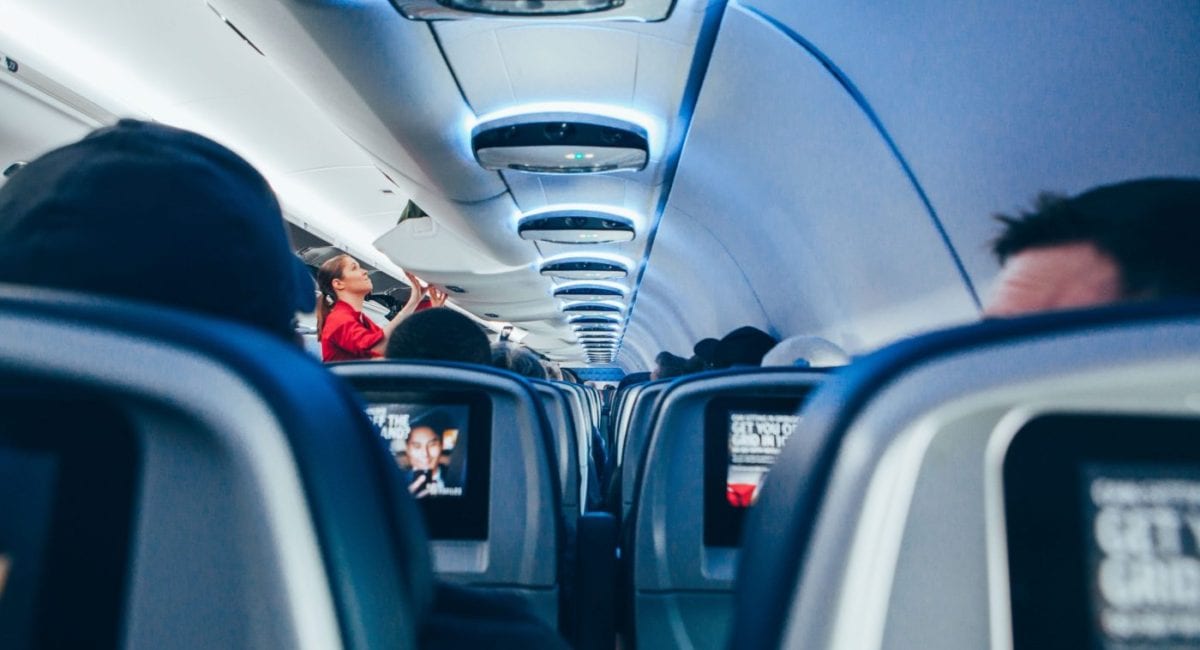 Read more: Airlines are blocking middle seats. That won't last long.
The fact of the matter is that airlines are blocking middle seats mostly because it's relatively easy to: Planes are still just 50-60% full, on average, according to data from Airlines for America.
It's more of a marketing tool, an easy way to convince flyers to get onboard, than a real public health policy. Airline executives admit it's a temporary solution, stressing the increasing requirements for facemasks instead. 
But as air travel recovery stalls, airlines are extending those promises to keep middle seats empty. Southwest is capping ticket sales until at least December. Delta will continue blocking middle seats until at least early January 2021.
Health Screenings are Coming
The Transportation Security Administration (TSA) and the often painful airport security process were born out of the Sept. 11 attacks. Some day, we may look back on the coronavirus pandemic as the trigger for some new health screenings at the airport.
Just what those might be – and how much time it will add to our trips through the airport – remains unclear. But it's safe to say that some additional health processes are in our collective travel future.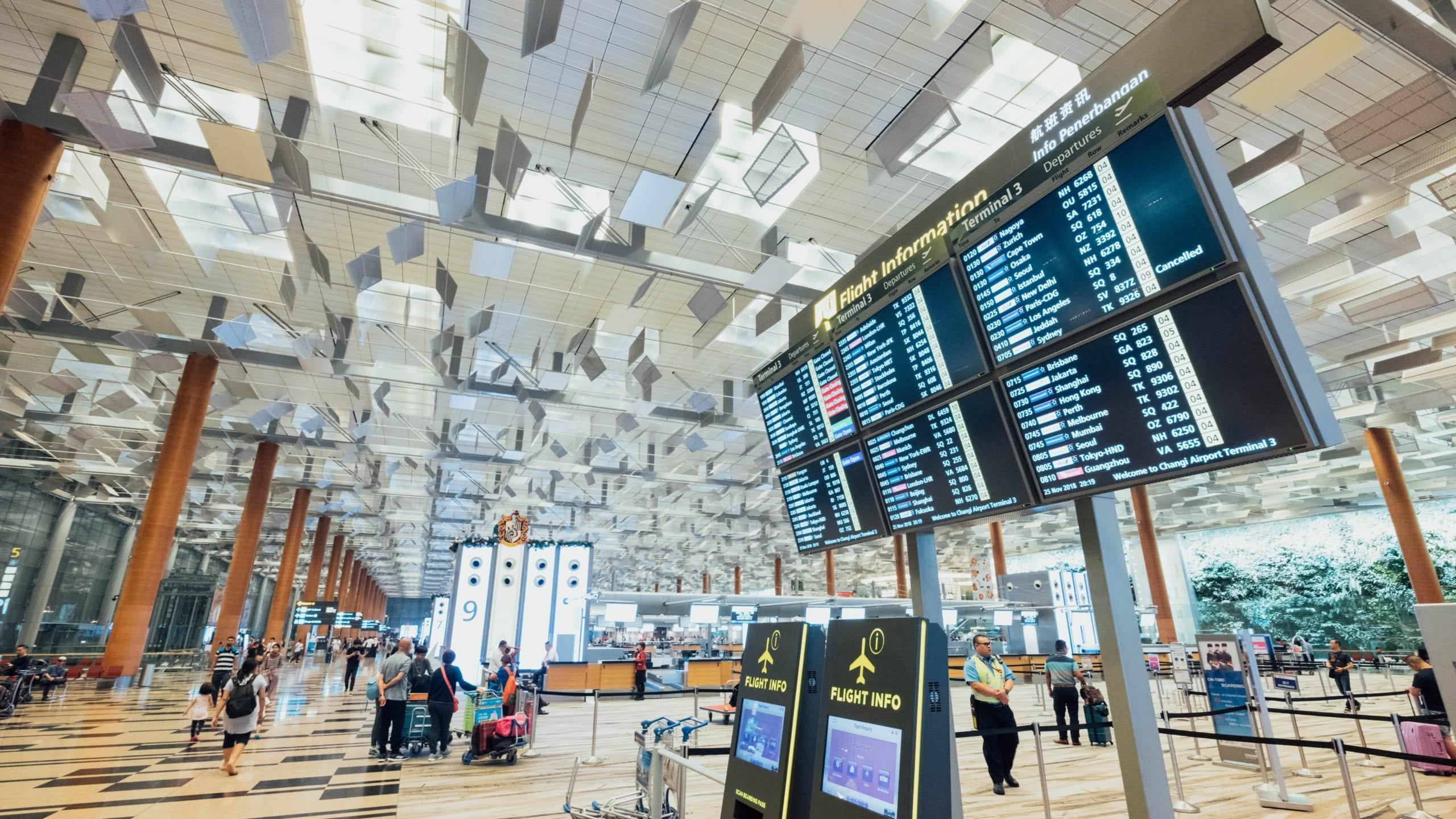 U.S. airlines have called on the TSA to add temperature scans to their workload, but the security agency passed the buck.
Frontier Airlines will start those temperature scans before boarding on its own come June. Delta tried out temperature scans at Los Angeles (LAX) earlier this summer.
Airline executives and experts have thrown around idea after idea, from "immunity passports" to on-the-spot coronavirus tests. Nothing permanent has stuck yet, but it's likely only a matter of time.
No matter what it is, airlines agree that convincing travelers that it's safe to get inside a metal tube is the linchpin for travel ramping back up. What shape will that take? That's the big question.
The World Will Need Us Again
This is hard. There is so much uncertainty in the world, in travel, and all of our lives.
So here's the good news, and the only thing we can say with absolute, 100% confidence: We will travel again. 
Why? Because we need to. Because it makes us better, more-rounded, people. Because economies around the world depend upon travelers. And because anyone who makes travel a priority won't let this virus change that.
It might take longer than any of us would like. It could be more difficult once travel resumes. But we will travel again.