Today's guest post is by Sarah Mann, a native of London. Read more of her work at WanderingSarah.com
Oh London town, who could not fall in love with you? With world-class art, theatre, trendy eateries, fantastic shopping, grand architecture and endless green spaces, there's something for everyone.
What's the drawback? Well, the eye-watering prices that confront visitors, from the moment their plane touches down. And whilst it's true that London can be costly, there is a way to get away from the tourist traps and find a city that's more affordable than you think. Below are 10 ways to save your pennies and experience London on the cheap.
Use the Famous Underground and Buses
London's iconic public transport system ('the Tube" and red double-deckers) is by far the best way to get around the capital. It's a fast and usually efficient service and some of the underground lines and buses run throughout the night.
Thrifty Tip #1: Pick up an Oyster Card. This nifty little blue & white smartcard lets you load credits (so you can pay-as-you-go) as well as purchase day or week passes. This will save you the hassle of buying individual tickets and the cheapest way to travel in London.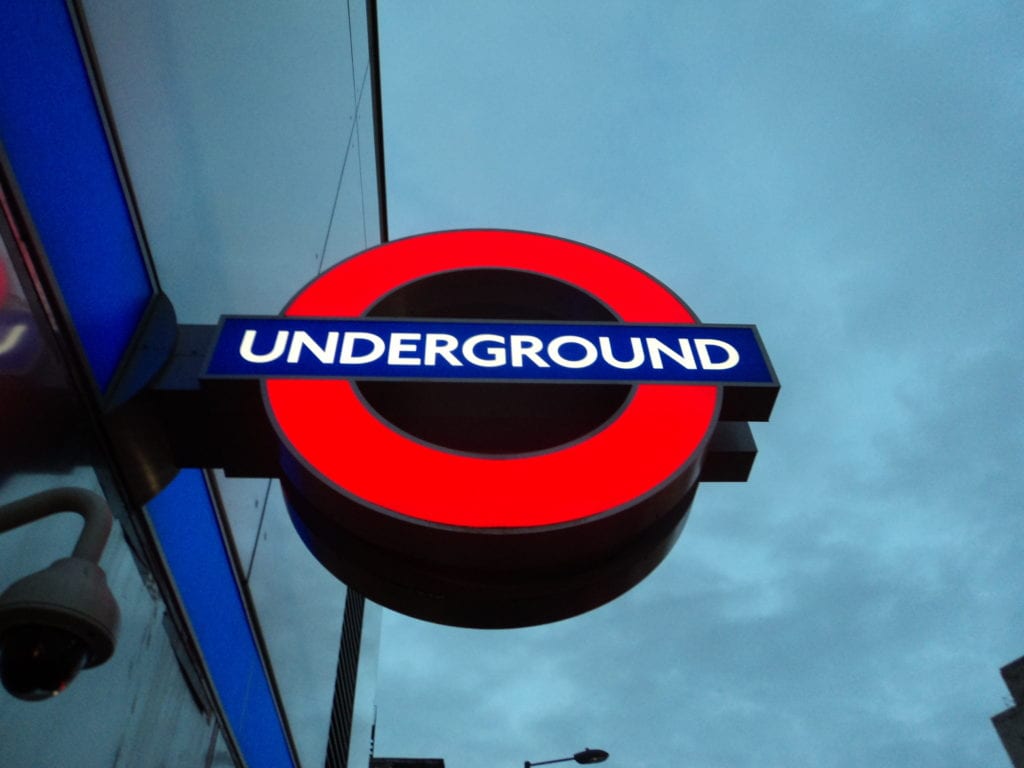 Purchase A London Pass
Ok, there will be attractions you're dying to visit that cost a pretty penny. Don't despair; there is a way to keep the costs down even if you can't cut them out. Purchase a London Pass (one fixed price) and gain access to over 80 attractions including the Tower of London, Westminster Abbey, the Shard building, and St. Paul's Cathedral to name a few. There's so much offered, you'll be hard-pressed to make a decision.
You can purchase up to a 10-day pass, but a 1-day pass will cost you £69.00 (About $94 USD). The pricing per day gets better with each additional day you purchase. For more information on the London Pass pricing, see the website.
Thrifty Tip #2: With the London Pass, you can skip many of the lines, saving you precious time.
Stroll in Hyde Park
Kensington Gardens (the home of the late Princess Diana), the Prince Albert Memorial and the Serpentine boating lake are just a few of the wonderful sights in this sprawling green expanse of in central London. Whatever the season, Hyde Park is beautiful and an oasis of calm in this busy city.
Thrifty Tip #3: Visit the Serpentine Galleries, home to modern and contemporary exhibits. Admission is free.
Avoid Pricey Accommodations
Finding a place to rest your head is, without a doubt, a huge part of your budget. Try home swapping, where you exchange your place with someone else ("I stay at yours, you stay at mine.")  You'll meet a few locals in the process, too. Use CasaVersa, a free home-exchange platform which lets you swap homes across the world.
Hit the Museums
The British Museum (Egyptian mummies, the Rosetta Stone and the Parthenon), the National Gallery (Van Gogh's fabulous sunflowers) the Tate Modern (Picasso and Dali), the Natural History Museum (dinosaurs, crocodiles, and blue whales) are just a few of the world-class museum's in the British capital. The best part? They are all free.
Thrifty Tip #4: Stand at the top of the Tate Modern and enjoy uninterrupted, panoramic views of the city. Entrance to the Blavatnik Building viewing platform is free.
Smell the Roses at New Covent Garden Flower Market
Three-quarters of London's florists purchase their flowers, plants, and ribbons at this wholesalers' market. and early each morning, when traders ply their wares, you'll go into sensory overload. The sights, smells and sounds here will amaze you. Get to the market by 5 AM if you want to see it at its most lively. By 7-8 AM most of the buyers are long gone.
People Watch at Trafalgar Square
This magnificent central London Square, flanked by four bronze lions, is home to Nelson's Column, commemorating the British victory over Napoleon. The astonishing architecture and the beautiful church of St Martin's in the Fields are loved by tourists and locals in equal measure.
Thrifty Tip #5:  Sit on the steps of the National Gallery – you'll get a phenomenal view of the surrounding area and, in the distance, Westminster Palace.
Experience the Changing of the Guard
British pomp and pageantry at its finest, the Changing of the Guard takes place outside Buckingham Palace each day at 10:45 AM and lasts around 45 minutes. This marvelous formal ceremony, complete with guards in scarlet tunics, bearskin hats, and brass band music, is a joy to behold.
Make sure to get there early. In the summer, it can be incredibly crowded. Arriving early will help ensure an uninterrupted view.
Chow Down in Chinatown
London's Chinatown, nestled between Leicester Square tube and Shaftesbury Avenue, is simply bursting with restaurants. If you want to grab a decently priced meal, check out their 'all you can eat' buffet lunches where you can enjoy Oriental cuisine for just a few pounds.
After you've eaten, walk down Gerrard Street and pop into one of the local supermarkets or bakeries for a real taste of the Far East.
Attend a Classical Music Concert
Designed by the man responsible for St. Paul's Cathedral, architect Christopher Wren, the St. James Church offers free lunchtime concerts every Monday, Wednesday, and Friday. Beginning at 1:10 pm, they last around 45-50 minutes.
Bach? Beethoven? Mozart? Come and be surprised. All concerts are free, but even the smallest donation is greatly appreciated.
Bottom Line
London is not cheap; use Thrifty Traveler's London guide to make the most the most of your time in London for less of your hard-earned cash.