I know what you're thinking. Hostels are dirty and packed with young people, with bare-bones service and amenities. I'm here to introduce you to the new age of hostels and show you that the old stereotype just isn't true anymore.
Hostels around the world have stepped up their game due to increased competition for travelers' lodging dollars, and you and I get to benefit from it. In this post, I will debunk the stereotype and show you amazing hostels that are available for cheaper than hotels, and with much better locations and prices.
Aren't Hostels for Young People Only?
A lot of hostels are actually more like bed and breakfasts and guest inns run by locals. While many young adults do take advantage of the cheap lodging hostels provide, they aren't just for college students anymore.
First things first: Hostelworld.com is my favorite website and app for searching the best hostels in the world. Check out our recent article to read more about how I use Hostelworld to find the absolute best places to stay.
When searching on Hostelworld for the perfect fit, simply filter and search for smaller, more boutique hostels with fewer rooms and guests to fit your vibe. Here is an example of a hostel I recently booked for my summer travels. This is a great option for those looking for peace and quiet, privacy, and a more mature crowd.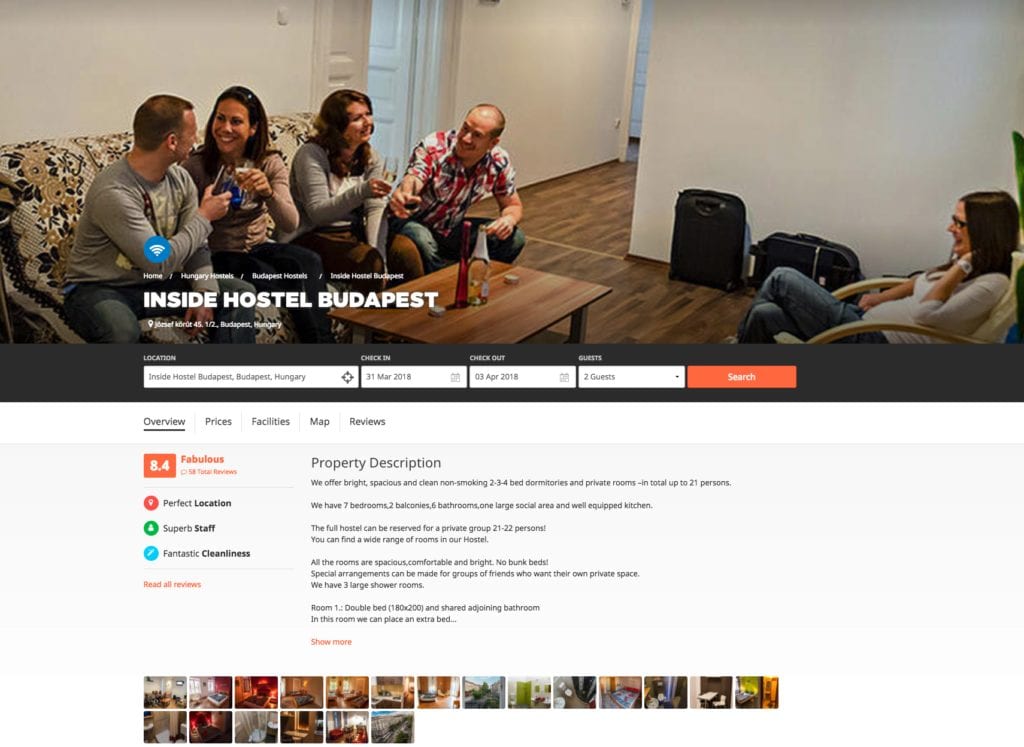 The Inside Hostel Budapest in Budapest, Hungary has gorgeous, private rooms and is more like an inn. It only hosts 22 people at a time, which makes for an intimate, quiet, and mature atmosphere. My favorite part? No bunk beds!
Don't leave hostels out of your lodging options just because they used to be related to younger people. There are so many smaller, more adult lodging hostels for a great price. Plus, hostels are often much closer to the heart of the city than hotel options. Staying in a hostel in the city center can save you so much money on bus and public transit fares, cut down on taxi costs, and save your poor feet from another two mile hike back to the hotel after a day of exploring.
I Don't Want to Share a Room With 16 Other People
You're probably picturing the hostels with the bunk beds stacked from wall to wall, holding upwards of 20 people per room. I'm not here to tell you those don't exist, because they do. However, you can leave those to the young backpackers and instead filter your Hostelworld search for a private space.
Almost every hostel now offers private rooms with ensuite bathrooms. This allows you to enjoy the peace and quiet of a private room, like a hotel experience, but also get the awesome benefits of staying at a hostel (unique rooms, free guided tours, free breakfast, heart of the city location, and other amenities). Don't believe me? Check out the hostel I booked through Hostelworld for my trip to the Czech Republic this summer.
How adorable is the Pension Galko? These apartments (yes, this is a hostel!) offer a bedroom, private bathroom, lounge area, and private kitchen, all for crazy cheap. The owner is so kind and has already reached out to offer breakfast amenities to us. Now that's a luxury hostel.
While it can be tempting to want to hide away in your hotel room during a big trip, retreating to a private hotel room misses one of the best perks about traveling abroad: meeting other humans. That's why I like staying at hostels. They have amazingly gorgeous communal spaces like lounges, coffee shops, bars, and restaurants on the main floor where you can meet and interact with fellow travelers.
This is a great way to expand your network (find some international friends you can visit someday!) and even get tips from other travelers on what to do in the city and what's not worth your time or money. You just won't get these kind of connections and memories alone in a hotel.
Furthermore, hostels are run by locals, and the hostel staff are basically a 24/7 free concierge service, ready to help you plan the best day ever in their city. I love chatting with the hostel owners and staff upon check-in to get the low-down on the best cafes and restaurants in the area, and how to book the cheapest day tour possible.
Hostels are too Cheap for Me: I Want Amenities
Believe it or not, this hostel pictured below is just $13 a night. Hostels are a great way to stay at unique lodging facilities without breaking the bank. The Pudak Sari Unizou Hostel in Bali has a swimming pool, lounge area, and gazebo. Since hostels have increased in popularity, so have their amenities.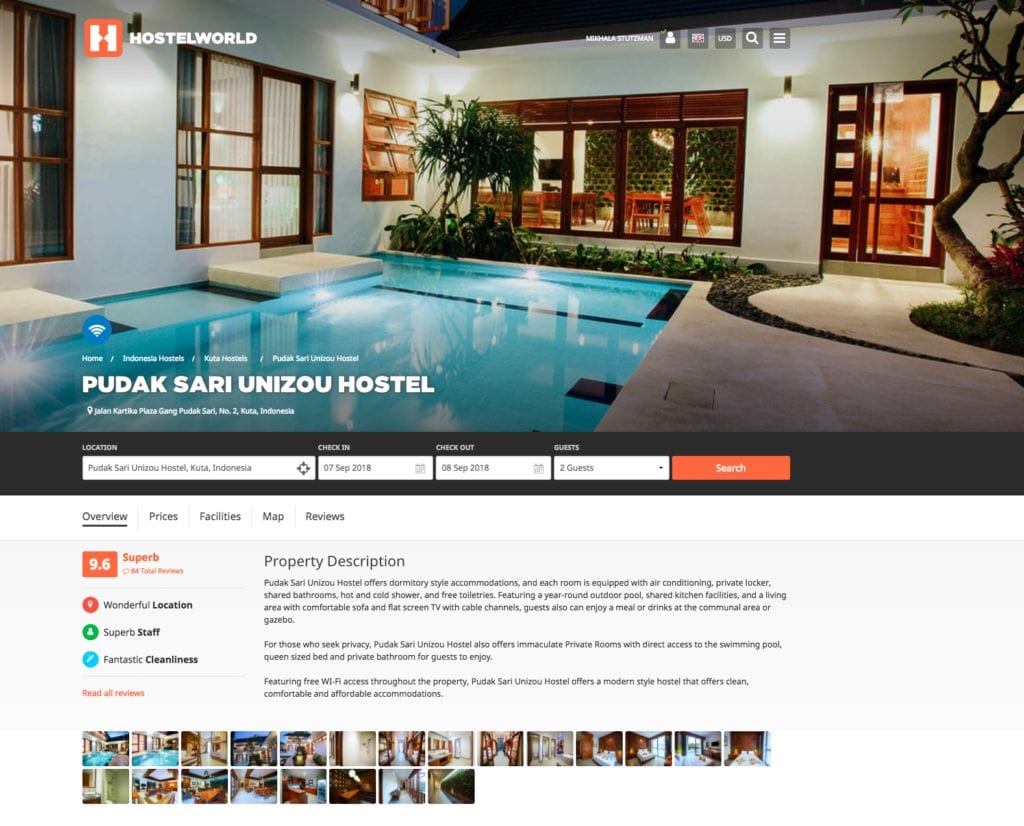 Now that there is so much competition in the hostel world in Europe and Asia in particular, each hostel is trying to provide the most amenities for the lowest price. You, the traveler, get to benefit from that. Sure, hotels offer swimming pools and amenities too. However, keep in mind that hotels are typically 2 to 3 times the price of hostels, further away from the city center, and do not provide the community or local experience like hostels do. Here are some of my favorite hostel amenities to keep an eye out for:
WiFi – a must have that nearly every hostel out there now provides.
Free Walking Tours – this is especially popular in Western and Eastern Europe, and a great way to save money while still getting a local tour.
Laundry – free or cheap, this is something I have on my amenities must-have list for hostels when on a long backpacking trip.
Free or Cheap Breakfast – don't underestimate the money-saving power of free breakfast. Breakfast options in Europe can cost you a pretty penny.
Guest Kitchen – one of the ways I plan to save money on my backpacking trip this summer is to cook or prepare a few meals myself. Eating out gets expensive, and now that so many hostels provide a kitchen free to use (like the fancy one below at the Piece Hostel), this is a great way to save some dining dollars.
Beds in the Piece Hostel in Kyoto cost around $30/night. Now that's a steal, especially for being in the heart of Kyoto.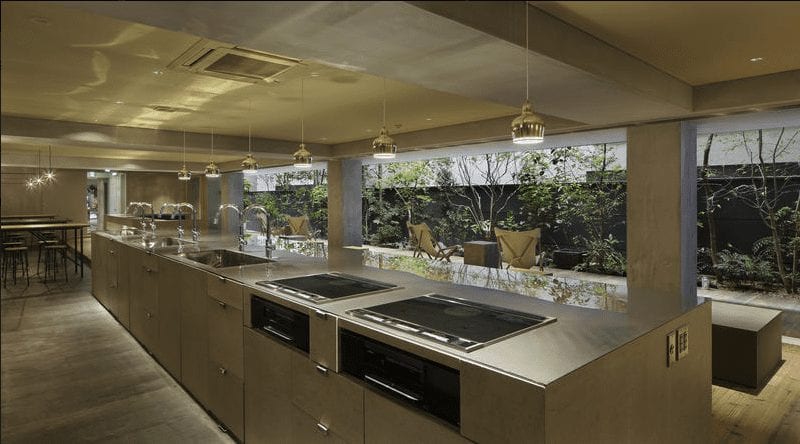 My Personal Items Won't Be Safe in a Hostel
Lock and locker services are free and provided to every guest in almost every hostel nowadays. Just like you would in a hotel, lock your items up. The nice thing about hostels are that they are prepared for backpackers and extended duration travelers, so their locks and lockers aren't a tiny safe you get in most hostels, but a large locker that can easily fit your backpack or suitcase. To be safe, lock everything up when you go out for the day and while you are sleeping, if you're staying in a shared room.
Thrifty Tip: My favorite way to keep the most important item, my passport, safe during travels is by wearing my Lewis N. Clark day and night under my shirt around my neck. This ensures it never gets lost or stolen.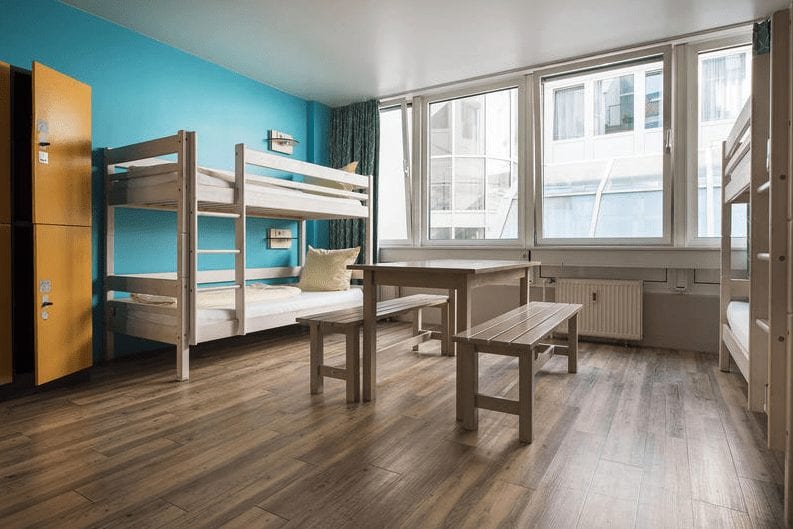 Hostels Just Can't Compare to Hotels. 
I'll let the photos from Travelers Oasis in Cairns, Australia speak for themselves: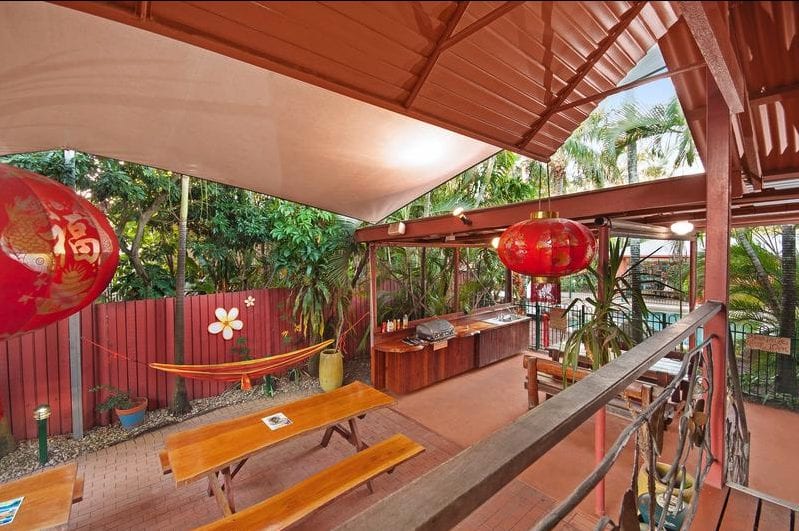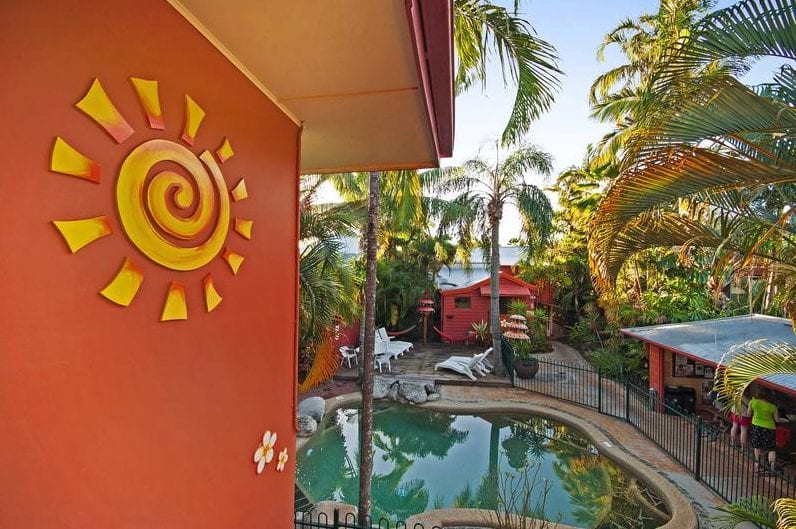 This property is $22/person per night. Get out of the comfort zone of hotels, and experience the amazing variety, experiences, and locations that hostels have to offer. Oh, and actually meet new people and connect with locals while you're in their country. Check out the Hoscars, an annual competition and awards program through which Hostelworld rewards and recognizes the absolute best hostels in the world on their platform. You'll get sucked into looking through these gorgeous hostels for hours.
Bottom Line
Don't be scared of hostels. I know they got a bad rap years ago for being ultra-budget places to stay, but hostels are an amazing option for anyone traveling that wants to stay in the heart of the city for cheap. Trust me, you will love the community feel, local advice, and trendy vibes of the best hostels around the world.