Let's face it. Most lower-level status with hotels and airlines isn't worth much. And unless you are a corporate traveler with somebody else footing the bill for your travels, being loyal and having status can be expensive and often isn't worth the effort.
Hilton flips that notion on its head though with their mid-tier Gold Elite status for two reasons. The status is incredibly easy to earn by holding certain credit cards. And just for having it, you will get free breakfast for two at almost any Hilton hotel worldwide. No other hotely loyalty program offers free breakfast for two with mid-tier status, and it can save you hundreds of dollars during your travels
We'll break down how you can earn Hilton's Gold status, all the benefits it provides, and why the free breakfast benefit is so powerful.
How to Earn Hilton Gold Status
There's an easy way and a hard way to earn Hilton Honors Gold Status. The hard way involves staying at Hilton properties 20-plus times or a total of 40 nights, or by earning 75,000 base points in a calendar year, which essentially means spending $7,500 at Hilton hotels.
And then there's the easy way. You can earn Hilton Honors Gold status the easy way just by holding the Platinum Card® from American Express, the Hilton Honors American Express Surpass® card, or the Hilton Honors American Express Business Card.
The Platinum Card from American Express provides both Hilton Honors and Marriott Gold Status just for holding the card. It also provides a host of other perks, including up to $200 each year to spend on Uber, and a $100 credit to use for either Global Entry or TSA PreCheck membership once every four years.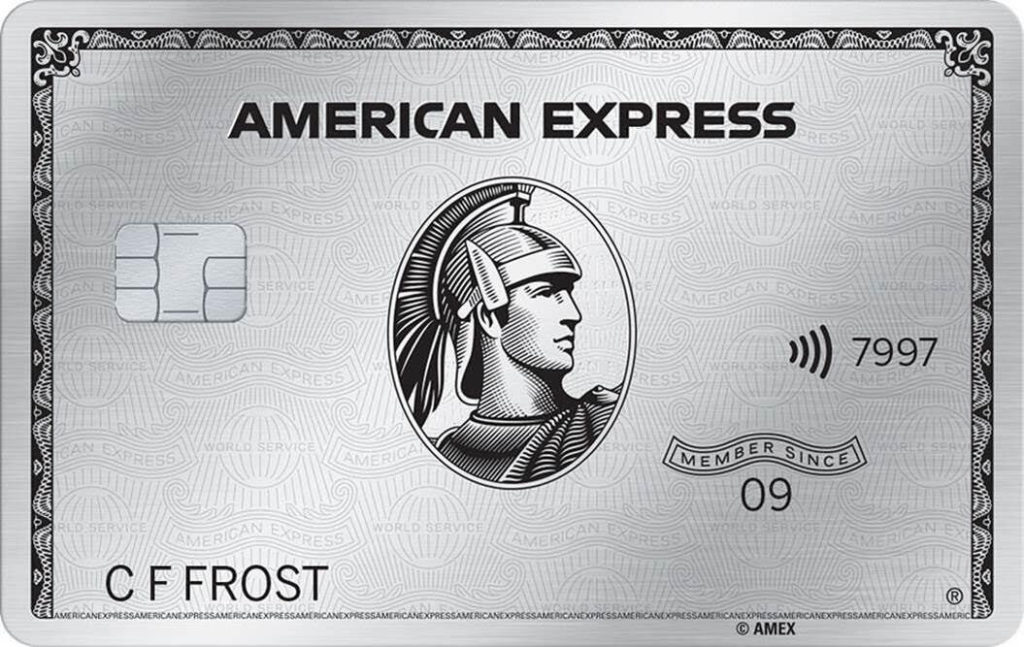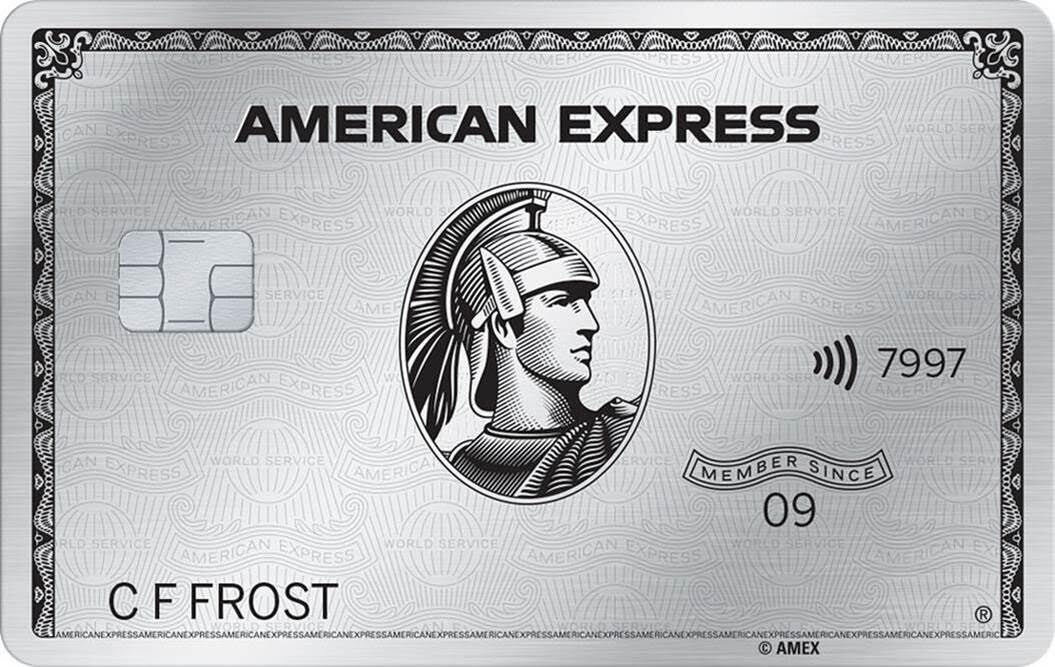 Click Here to learn more about the Platinum Card® from American Express.
The Hilton Honors American Express Surpass card also offers Gold elite status just for holding the card.
You can also get a free weekend night certificate to use at almost any Hilton property after you spend $15,000 on the card in a calendar year. The card has an annual fee of $95 which isn't waived for the first year (see rates & fees).
Note: This card was previously branded as the Hilton Honors Ascend Card. It's been re-branded back to the Hilton Honors Surpass name. If you've had the Ascend or Surpass card in the past, you are not eligible for this new offer.
Click Here to learn more about the Hilton Honors American Express Surpass Card.
All information about the Hilton Honors American Express Surpass Card has been collected independently by Thrifty Traveler and has not been reviewed by the issuer.
Full Benefits of Hilton Honors Gold Status
No other mid-tier hotel elite status offers free breakfast for you and a guest during your stay. That alone makes Hilton Honors Gold status worth it. But that's not the only benefit the status provides. Here's a look at some of the other benefits:
Free Breakfast for you and a guest during your stay: You and one additional guest will receive complimentary breakfast at almost all Hilton brands that don't already provide it for all guests. That means if you are staying at a Waldorf-Astoria, Conrad, Curio Collection, Hilton, DoubleTree, LXR or Tapestry collection hotel, free breakfast will generally be included with your stay. This is considered a welcome amenity so it must be selected over bonus points, drinks, or other small gifts.
Space Available Room Upgrades: With Gold status, you are eligible for space-available room upgrades. This includes room up to Executive Floor room types which means standard suites are excluded.
80% More Points: As a Hilton Gold member, you will receive an 80% points bonus on paid stays.
Two complimentary bottles of water during your stay: Nothing crazy here but certainly a nice touch and one that is offered from most mid-tier hotel status.
Fifth Night Free on Award Stays: Silver & Diamond members get this as well, but you will receive a free fifth night when you are booking with Hilton Honors points.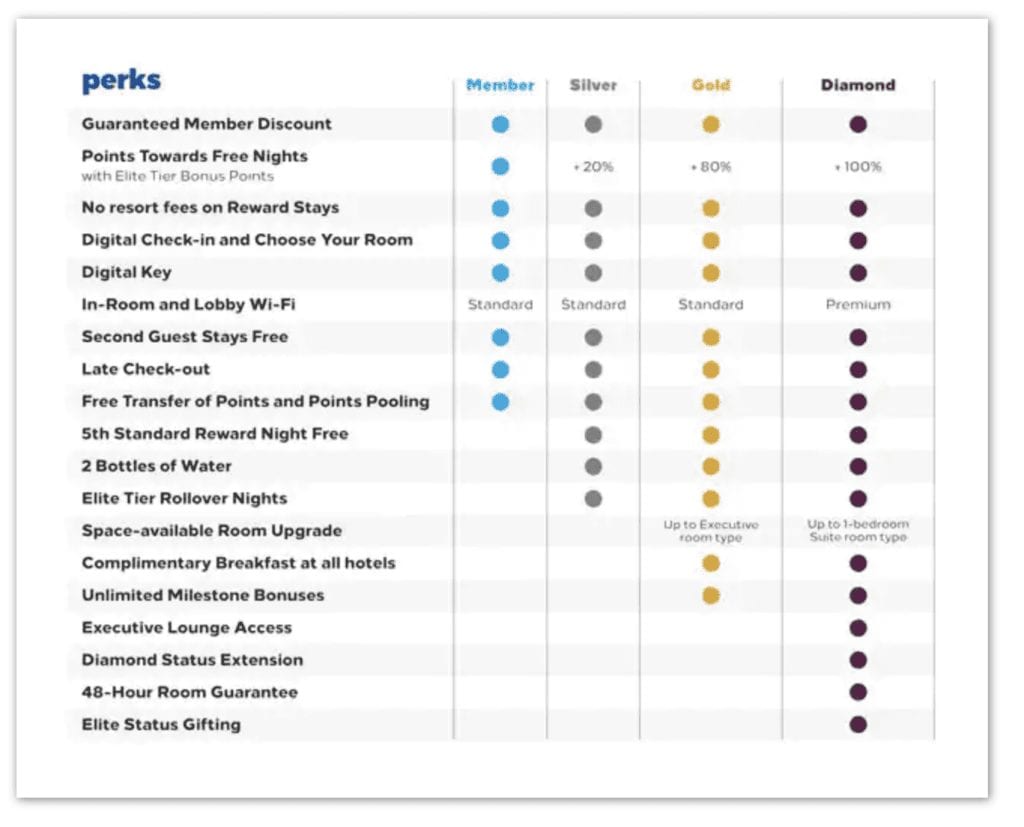 Thrifty Tip: Read more about the benefits of Hilton Honors Gold status on the benefits page of the Hilton website.
Why the Free Breakfast Benefit is So Powerful
While the free breakfast benefit offered to Hilton Gold and Diamond members is technically for continental breakfast, many hotels, especially those outside the U.S., offer elite members a full breakfast or credits to be used at on-property restaurants.
Recently, I stayed at the LondonHouse Chicago, Curio Collection by Hilton. At the time of the stay, I had Hilton Honors Gold status through my Platinum Card from American Express.
So naturally, I chose the free breakfast benefit as my welcome amenity as I valued this much higher than the 1,000 additional Hilton Honors points each night. That meant, each morning I received a $20 credit for a fantastic breakfast at the restaurant in the hotel, Land & Lake Kitchen.
Each day, had I been paying for my breakfast it would have been $15 to $20 out of pocket. Seeing as I stayed from a Monday to a Thursday afternoon, I ate breakfast at the property three times. Just from this trip alone, I saved between $45 and $60 by not having to pay for breakfast. Had I been traveling with a companion, you could double that as you get free breakfast for a registered guest, too.
Had I earned the Gold status from the Surpass card mentioned above, I could have almost paid for the annual fee in one trip with the breakfast savings. However, since my status came from the Amex Platinum card, it was just another way in which I justify the larger annual fee of $550. Reasons like these are why we always encourage readers to do the math before ruling out cards with big annual fees.
Of course, this is just one example of literally thousands of Hilton hotels around the world in which you can get a free breakfast with your Hilton Honors Gold status. And the savings can be even larger when you are traveling to areas where the U.S. dollar isn't a 1:1 valuation against the local currency (think England or the Eurozone).
Bottom Line
Hilton Honors Gold status is one of the easiest deals in travel. You don't even have to stay in a Hilton hotel to earn it, and it can provide you with free breakfast for you and a guest during your travels. This benefit alone can save you hundreds of dollars during your next trip.