The Boeing 747 officially turned 50 years old this weekend, but there's no guarantee it will celebrate its 60th birthday.
Dubbed "the Queen of the Skies," the 747 took its first flight on Feb. 9, 1969. The plane with four engines and its trademark hump reshaped air travel, ferrying twice as many passengers and flying much farther than other planes on the market.
But 50 years later, airlines are phasing out these planes in favor of more fuel-efficient alternatives. U.S. Airlines like Delta and United put them to pasture more than a year ago, and it's only a matter of time before the world's other top airlines stop flying them, too.
So if catching a ride in the Queen is on your bucket list, here's where to look. Keep in mind that some of these routes are seasonal, while others are one of several daily departures that might be on other aircraft. So double check to ensure you'll actually be on a 747.
Fly Air China to Beijing
Air China is among those airlines shrinking its fleet of 747s. But it also has some of the newest 747s on the market, so you may be able to hitch a ride on one from San Francisco (SFO) or New York City-JFK (JFK) to Beijing (PEK) for some time.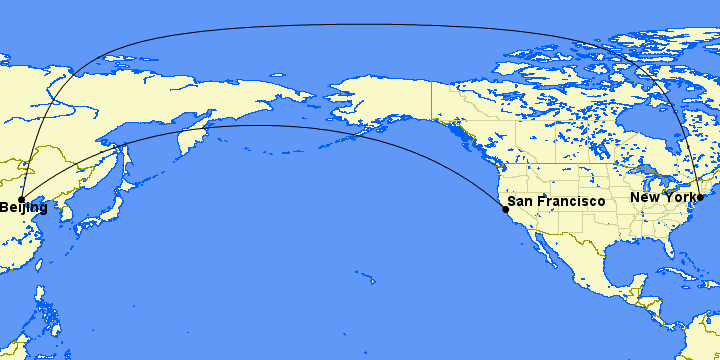 Fly British Airways to London
It's pretty easy to fly on the upper deck of the Boeing 747 on British Airways. But it won't be that way for long.
British Airways is getting rid of these gas-guzzling planes fast, and plans to stop flying them entirely by 2024. As it stands, you can catch a ride on the Queen of the Skies with British Airways from almost a dozen U.S. cities. Just beware that some of these routes only feature a 747 during the busy summer months.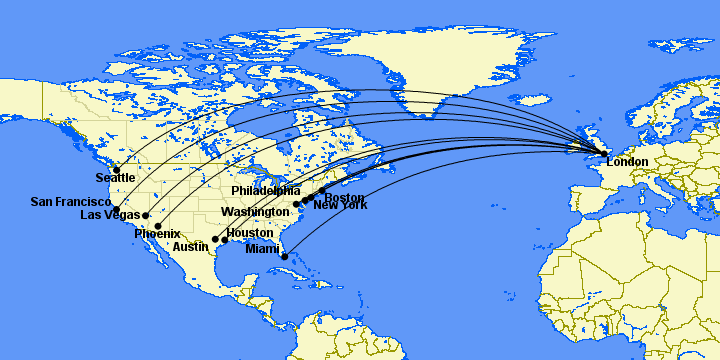 Fly El Al to Tel Aviv
Israel's El Al Airlines still flies from 747s occasionally between the U.S. and Tel Aviv (TLV), but not for long. These flights are sporadic, and the airline intends to retire these massive planes sooner rather than later.
Fly KLM to Amsterdam
Want to check out Amsterdam in a 747? You'll want to do it soon, as the Dutch airline plans to ditch its 747s by 2021 or soon after. Still, you've got a handful of options to get to Europe on one of these double-decker birds.
Get to Seoul on Korean Air
Korean Air is another airline with one of the newest 747 models out there, the Boeing 747-8i. So some of these routes from U.S. cities might fly on a 747 for years to come. But the pickings are slim for U.S. travelers looking to fly to Seoul on a 747.
Head to Frankfurt with Lufthansa
After British Airways, Lufthansa has the biggest fleet of 747s in the world. And it has plenty of those shiny new 747-8i's in service, so this could be the safest long-term bet to fly on a 747 from the U.S for the next decade.
Last Chance to go to Australia on a 747 with Qantas
You have to act fast if you want to fly the Queen to the land down under.
Australia's Qantas is getting rid of its 747s, and fast. After replacing the flight from New York City-JFK (JFK) to Brisbane (BNE) – with a pitstop in Los Angeles (LAX) – with a fuel-efficient 787, there's just one current flight from the U.S. to Australia on a 747. And Qantas has announced it will swap out this plane in December 2019.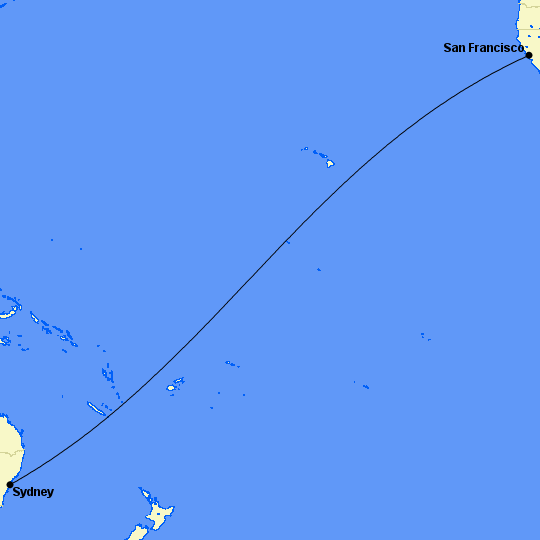 Fly with Virgin Atlantic to England
The ultra-hip Virgin Atlantic has a handful of 747s in its fleet, but you'll have to head to Florida if you want to hop on one from the U.S. Like other airlines, Virgin Atlantic has steadily replaced these gas-guzzling planes with more fuel-efficient alternatives over the years.
Bottom Line
The Boeing 747 changed travel forever, but its time is running out. Get on a flight on one of these double-decker planes while you still have a chance.
Lead photo courtesy of Oliver Holzbauer via Flickr