Away Luggage is out Wednesday with a rare sale, offering 30% off everything some of their iconic carry-on bags, bigger checked luggage, weekend bags, and more.
Away has some of the best travel gear on the market. Several members of our team have these bags and swear by them. And while this sale isn't quite as steep as a 50% discount last year, getting 30% off this luggage is still an absolute deal. With this sale, you can score a carry-on bag for as low as $157 – down from the norm of $225.
You won't find this 30% discount on every single color, but many colors are available on most Away products. This sale ends March 30, so act fast – especially since we're betting many of these discounted bags will sell out even faster.
Even if you're not traveling now, this is a great time to upgrade your luggage for later in 2021, 2022 and beyond. Away Luggage isn't the cheapest travel gear out there, but it's well worth the extra money for a bag that will last. Plus, Away offers a 100-day money-back guarantee.
Here's a quick look at some of what's on sale.
The Carry-On
The Away carry-on suitcase is one of our favorites: Most of the Thrifty Traveler team swears by it. These bags are sleek, durable, and functional. Each one has an unbreakable polycarbonate shell, TSA-approved locks, a hidden laundry bag, and a built-in power bank to keep your devices charged – plus there's a lifetime warranty.
These are a standard carry-on size that should fly with nearly every airline. It comes in nearly two dozen colors, though only six are currently 30% off: Brick, Rouge, Plum, Sea Green, Canary, Cherry.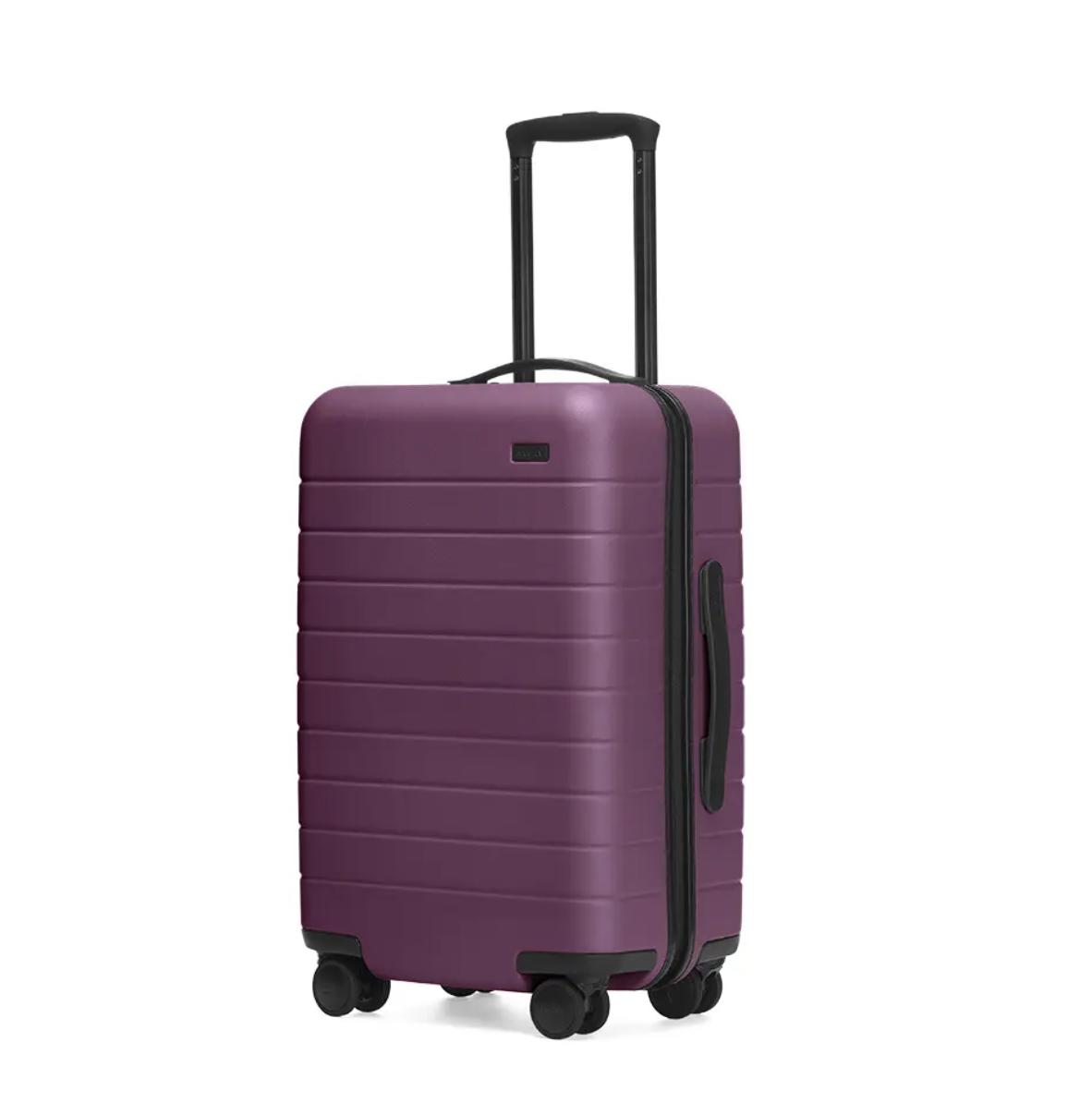 Buy it Now: Starting at $157 (was $225)
The Bigger Carry-On
The Bigger Carry-On has a bit more space. It will still fly with most (but not all!) airlines, plus it has even more colors for sale at just $171 (was $245).

Buy it Now: Starting at $171 (was $245)
The Everywhere Bag
The Everywhere Bag is the perfect personal item. Other members of our team have this bag and love it.
There is a pocket for a laptop, a compartment for an umbrella which comes in handy on trips, and a lot of room for toiletries, books, and more. It fits perfectly over the handle of your suitcase. The Away Everywhere Bag comes in 12 different styles including a few leather and limited-edition options.
And many colors are on sale for 30% off, starting at $115. Or you can splurge for a leather version and still get 30% off.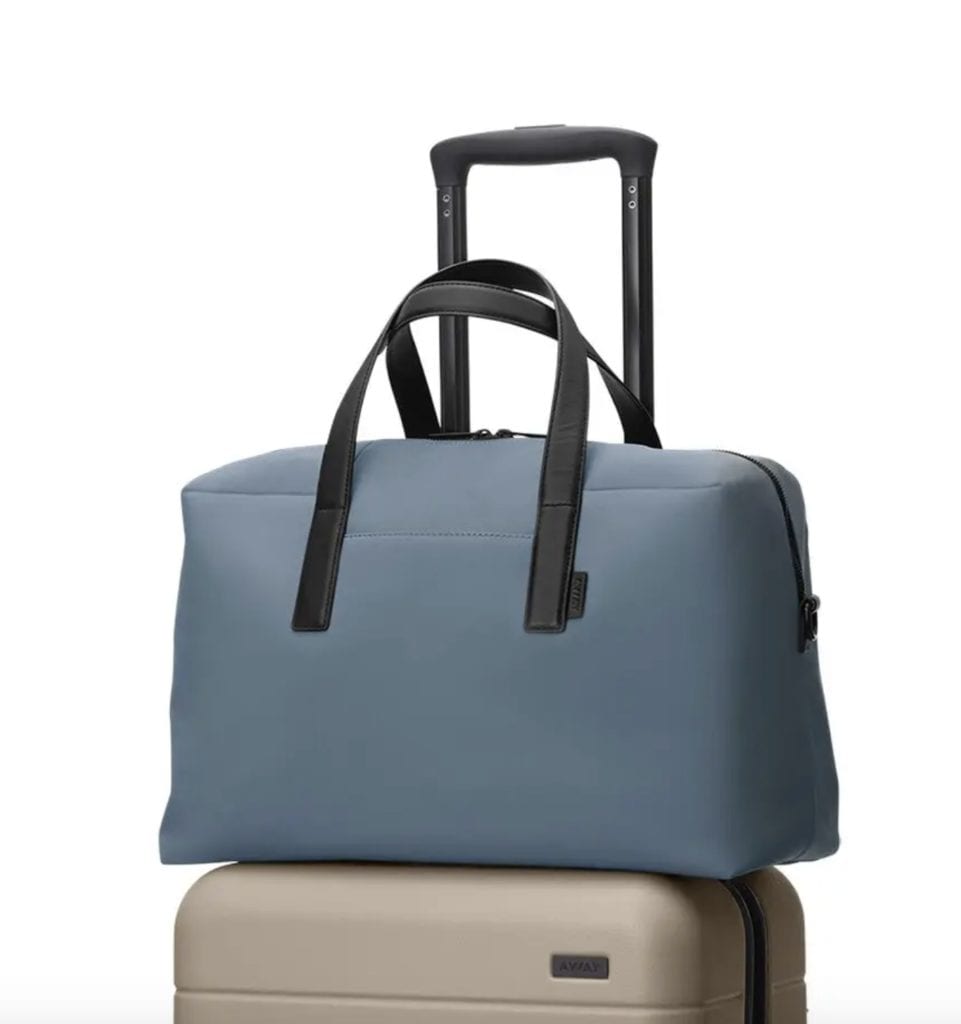 Buy it Now: Starting at $115 (was $165)
The Mini
These cute little bags are the perfect solution for electronics, toiletries, and more. And at 30% off, you can snag one starting at just $31.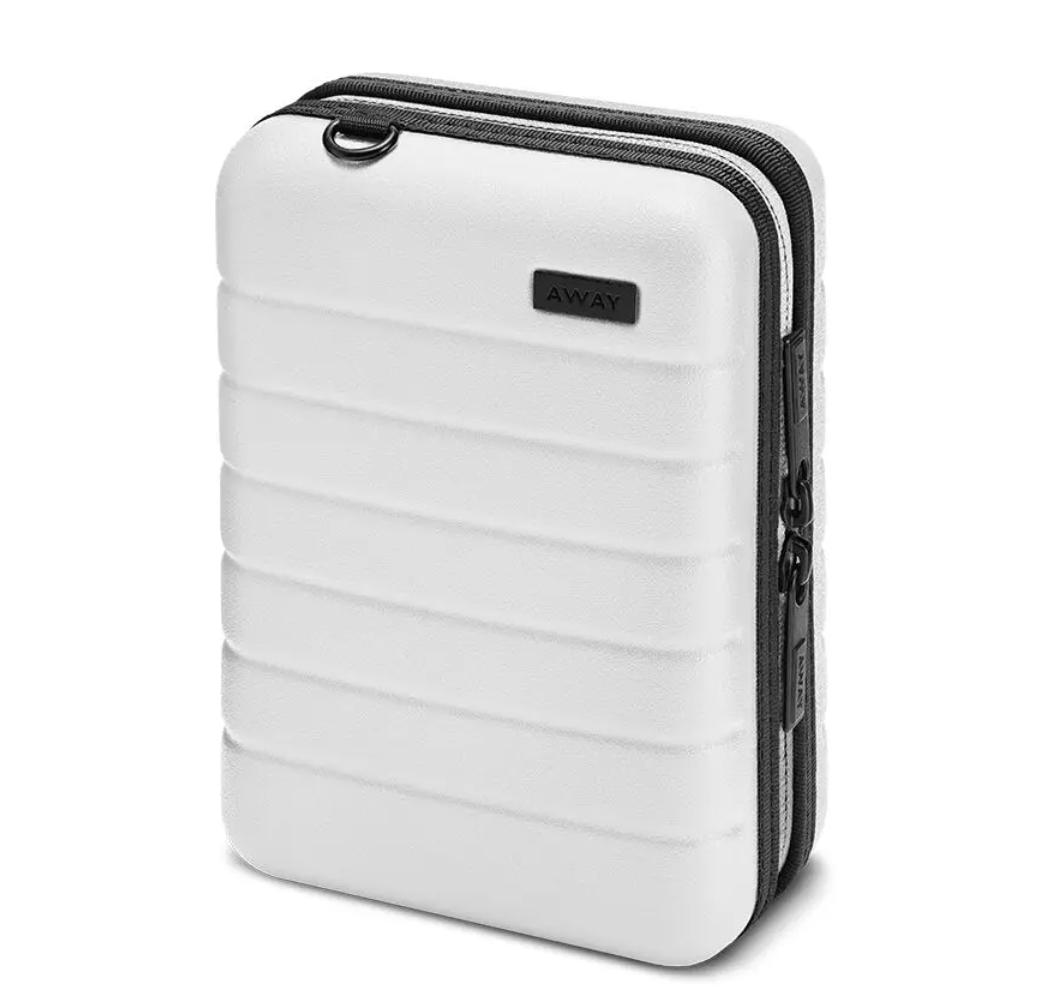 Buy it Now: Starting at $31 (was $45)

Bottom Line
It's not Away's biggest sale ever, but getting 30% off these bags is still a massive deal. The savings on your next carry-on or checked luggage could be enormous. And trust us: These bags are built to last you a lifetime.
Get in on this Away Luggage sale to get up to 30% off and upgrade your luggage today!