If you've never heard of the Element line of Starwood / Marriott hotels, you're probably not alone. The Element is Starwood's first brand of hotels intended to be environmentally friendly, with designs which include energy and water efficient features. I won't bore you with the details but they aren't just environmentally friendly, they're also damn trendy. Any hotel which has 24-hour coffee in the lobby, including espresso, gets the TT stamp of approval.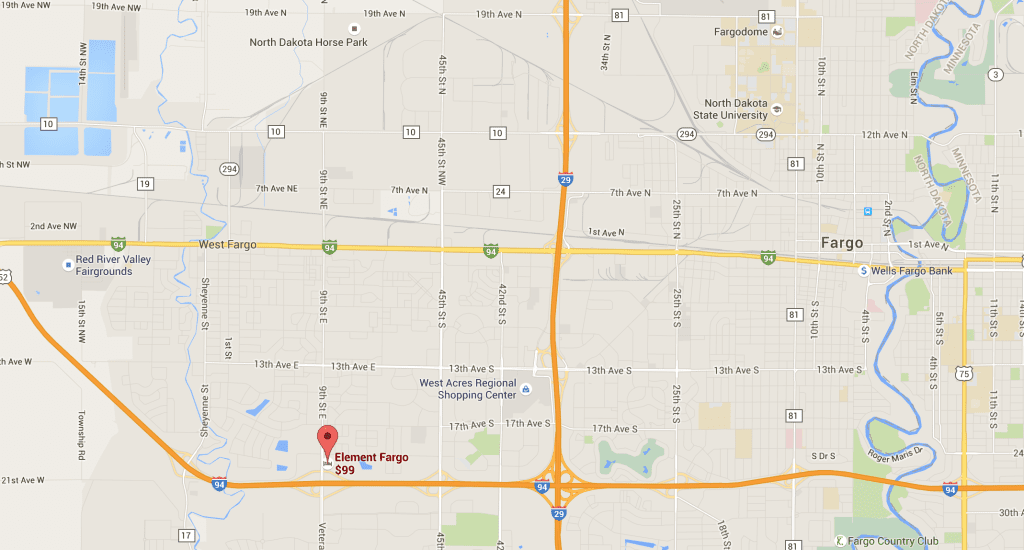 The Fargo Element is located just off of I-94 in Fargo, ND, very near the new $500 million Sanford Hospital complex. While this is a newer part of town, you are only minutes away from anything in Fargo. It's easy to get almost anywhere in the entire city in 20 minutes. If you're looking to see the Fargo movie woodchipper, it located at the Fargo-Moorhead Visitors Center less than 5 minutes away.
I recommend the following nearby locally owned restaurants for food/drinks:
Mezzaluna
JL Beers
Vinyl Taco
Hotel Donaldson (HoDo)
Blarney Stone (across the street)
Wurst Bier Hall
Rhombus Guys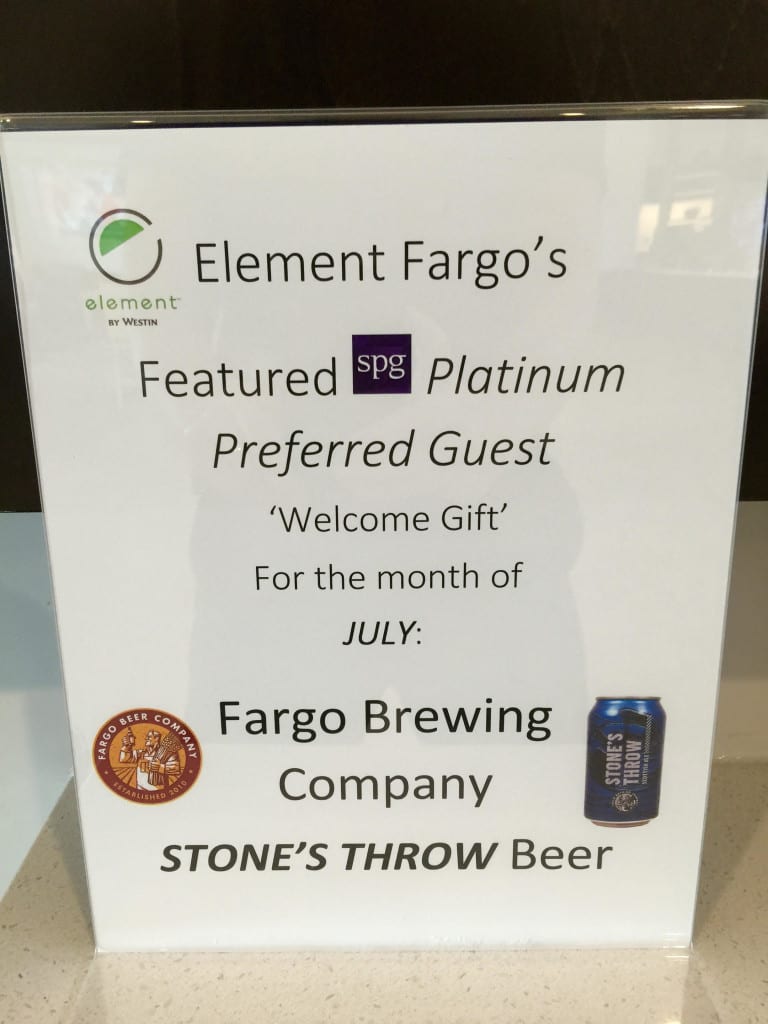 Now on to the hotel. Check in was a breeze and as an SPG Platinum, I was upgraded to a Studio Suite. I usually take the free breakfast as my Platinum amenity, but all Element hotels offer free breakfast in the morning. Instead, I accepted a can of Fargo Brewing Company's Stone Throw Ale.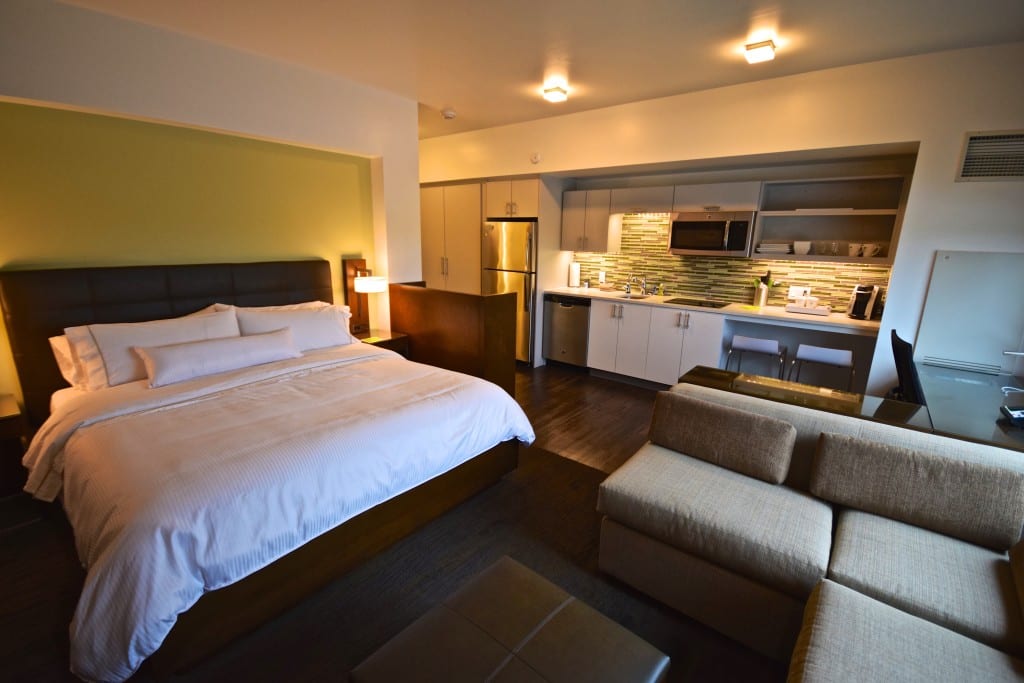 The Element Studio suite features a King sized bed, full pullout couch, and desk. So technically the room was big enough for four. The room also featured a full-sized kitchen with everything you could need including a Keurig Coffee maker.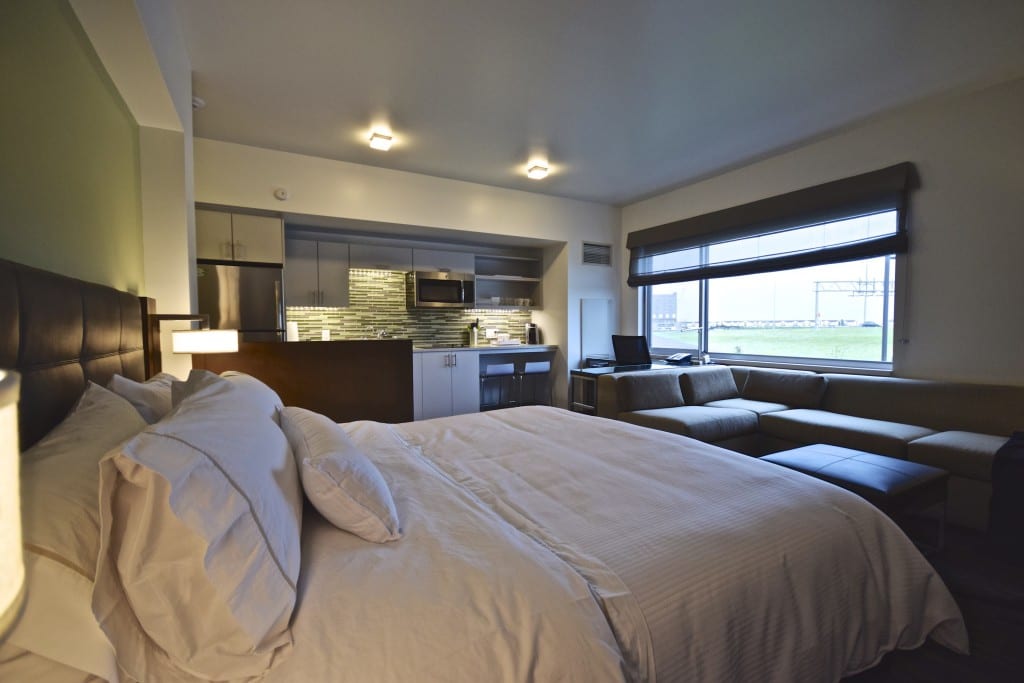 The hotel had only been open a couple months and it was tough to tell if anyone had ever stayed in my room yet. All the materials in the hotel seemed to be very high quality.
The kitchen has everything you need to make a meal. You can even request the hotel purchase groceries for you. I didn't have much time to get groceries, but it's always an option.
The bathroom had high-quality fixtures. The shower had a rainfall showerhead. Soaps were attached to the shower wall in pump containers.
There are also free washer and dryers on every floor. All you need is laundry detergent, which they sell at the front desk. Free washer and dryers are not very common, except to Element hotels.
Thrifty Tip #1: Element hotels offer free washer and dryers, just bring detergent!
Right outside the lobby there is a great courtyard and seating area. I was there during the summer so it was a great setup, which included a very large grill. I imagine they host events in this space, but it is free for anyone in the hotel to use.
The week I stayed at the Element the courtyard was full every night. There is also an evening reception with complimentary snacks and beverages on Monday through Thursdays. Alcoholic drinks are extra.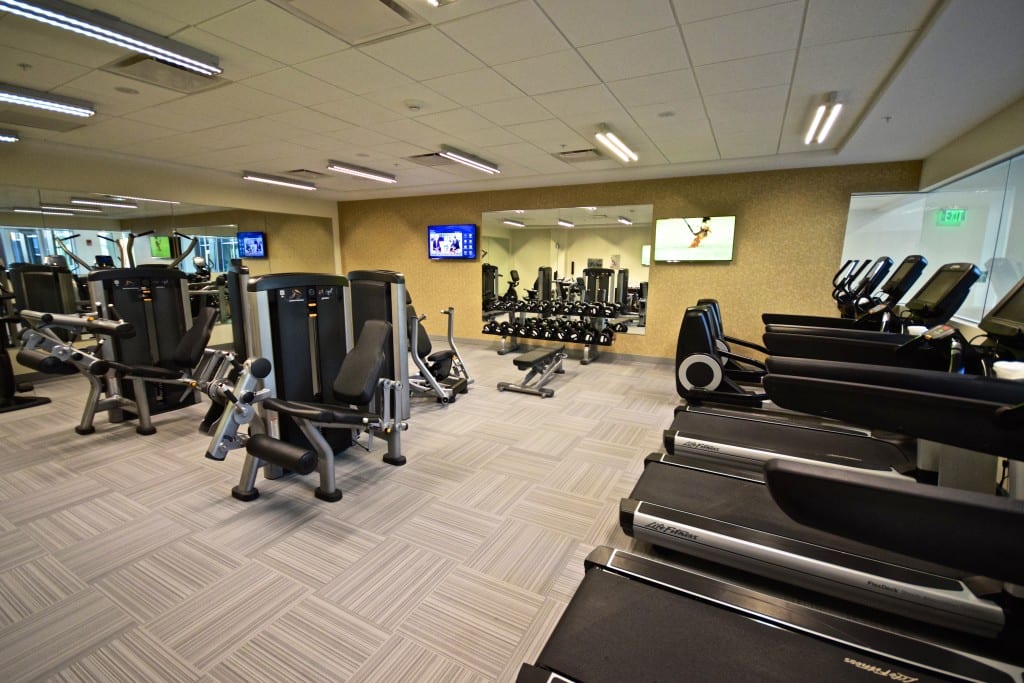 The gym is also right outside of the lobby and features free weights up to 40 pounds. It had a decent variety of machines to choose from as well.
Thrifty Tip #2: The Element offers free bikes and helmets to hotel guests. Just ask the front desk to set-up a rental.
There is also an indoor hot tub and pool available. Once again this is attached right outside of the main lobby. In the summer, the large doors to the right open out into the courtyard.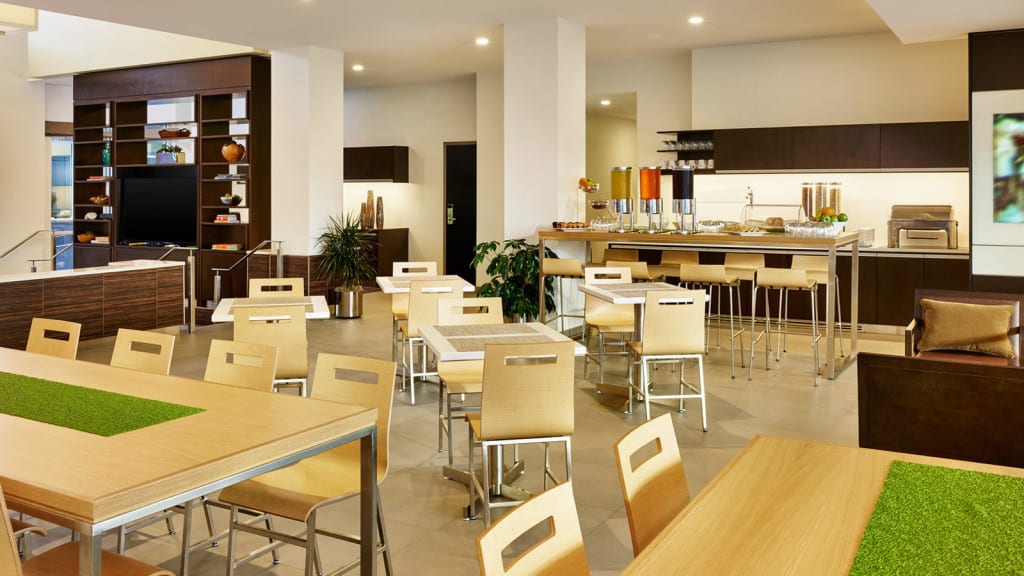 Free breakfast in the morning included plenty of healthy options including smoothies. There is also coffee and espresso available 24/7 in the lobby.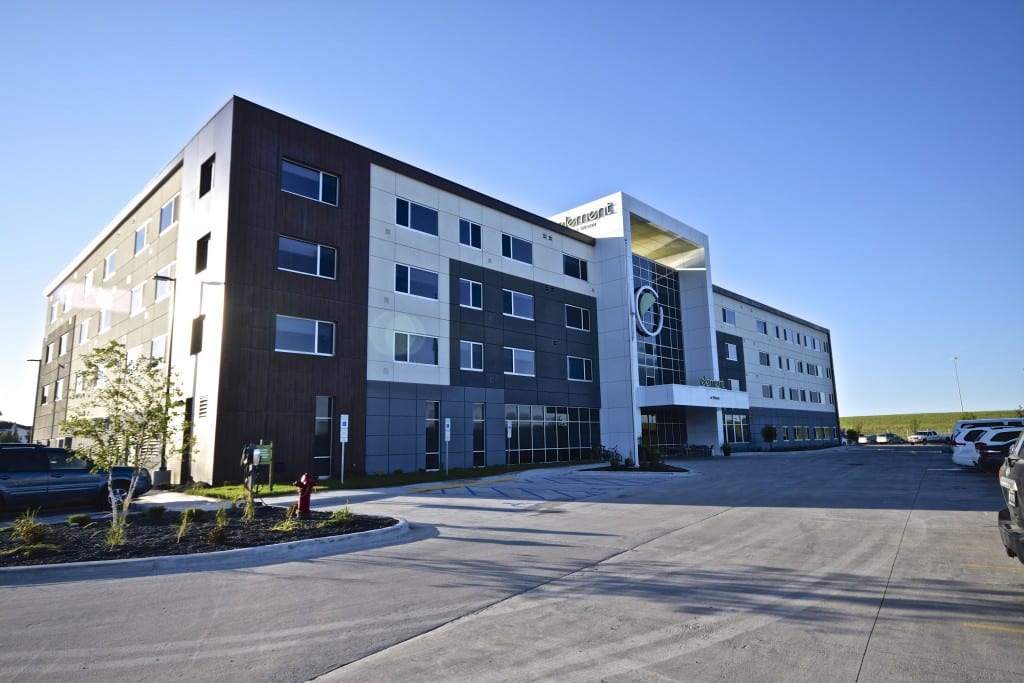 Bottom Line 
Overall I really enjoyed my stay at the Element Fargo. Room rates start around $120 or 7,000 Starpoints per night. The Element is a great new hotel, with easy interstate access, and great amenities. There is not a better choice in Fargo.
Like us on Facebook, follow us on Twitter, and subscribe to our newsletter! 
Check out our other hotel reviews: