Update 4/1/17: The Aescher Guesthouse is no longer accepting overnight visitors, but you can still enjoy a meal after your hike (or tram ride). 
The remote Berggasthaus Aescher – Wildkirchli mountain guesthouse located in Switzerland is a must visit. Yes, this is one of the often touted "50 places you must visit before you die" that you have probably seen floating around the internet. I won't lie the first time I saw it I knew I had to get there. The best part is lodging is only $45 a night! It's a Thrifty Traveler must stay destination!
I found where the hotel was located easily enough, but actually booking a night at the hotel and figuring out how to get there was more of a challenge. The hotel and restaurant is accessible only by cable car followed by a 20 minute downhill hike that includes a cave passage through the mountain! The Berggasthaus Aescher-Wildkirchli is located in the Appenzeller Alps and treats you to incredible views of the valley and surrounding mountains.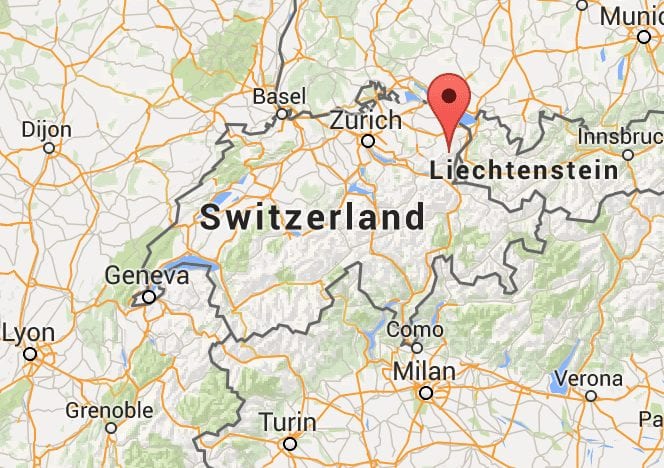 The Ebenalp cable car is located near Wasserauen, Switzerland. We drove to the cable car but it is also accessible by train as there is a train stop across the street from the cable car. Train routing from Zurich clocked the trip in at around 2.5 hours and $40 one-way. Use the Google Maps public transit function to find the best train routing and purchase online through SBB (Swiss Rail).
Thrifty Tip #1: If you don't have a car take the train to the Wasserauen train stop right across the street from the Ebenalp cable car.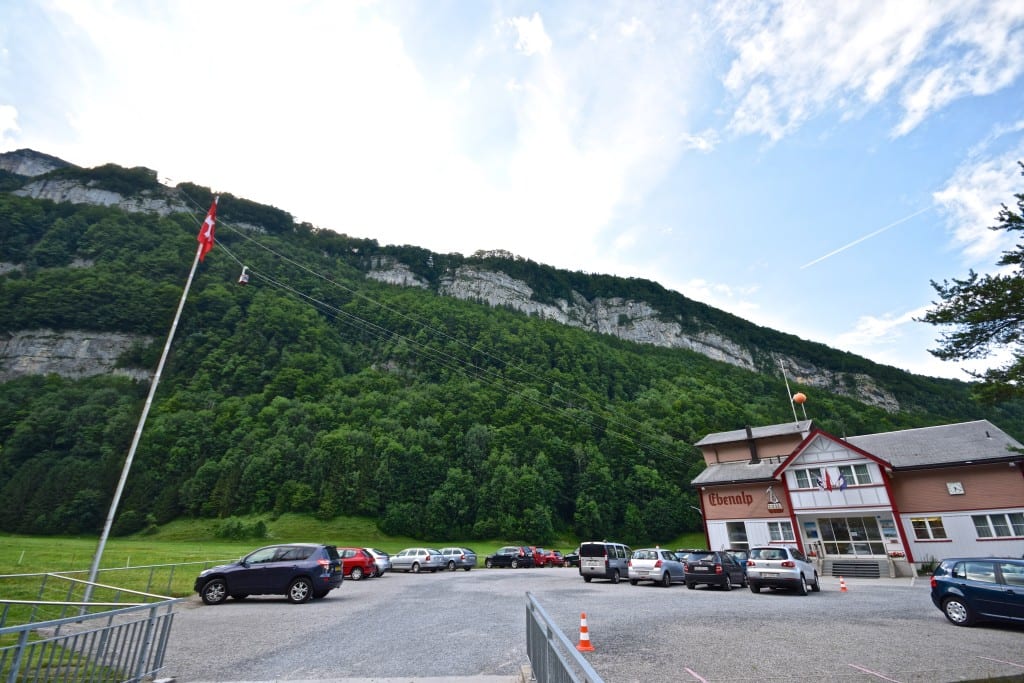 If you are driving, simply enter Wasserauen, Switzerland into your GPS and it will lead you right to the Ebenalp cable car. Park near the cable car or in the parking lot across the street. There is no cost to leave your car overnight. The cable car leaves every 15 minutes and costs 29 Swiss Francs or about $30 round-trip. Alternatively, you can hike up the mountain, which many locals did, from Seealpsee to the Äscher. I was already getting grumpy since it was past dinner time so we gladly paid the $30 (each) for the cable car.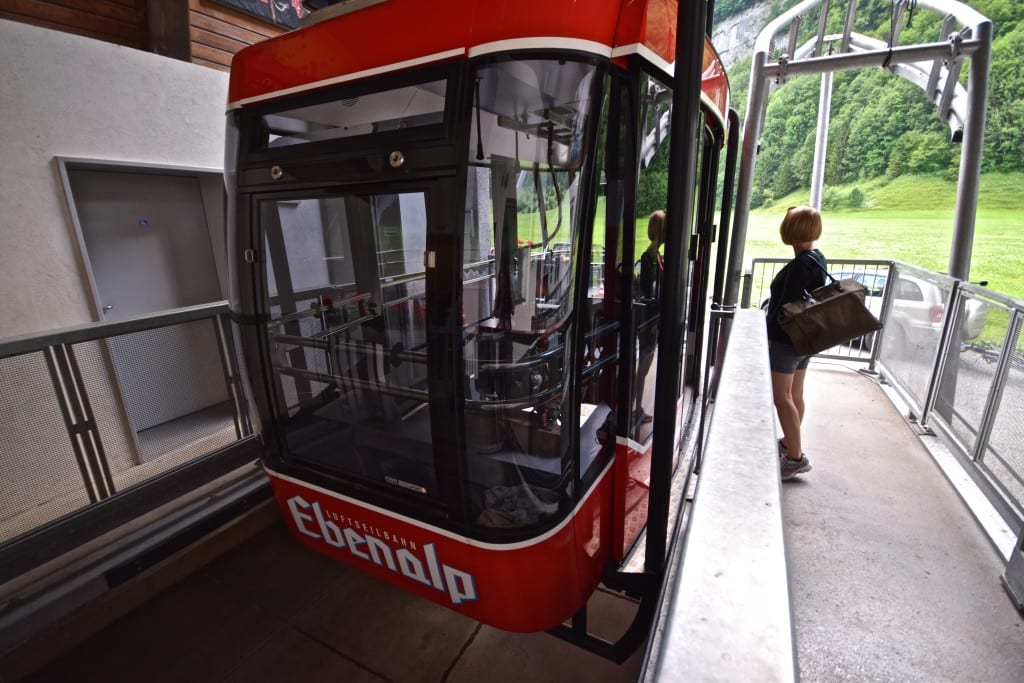 It takes about 15 minutes to get to the top and you're treated with beautiful vistas in all directions. Switzerland has very nice roads, trains, and this cable car was no exception. It couldn't have been more than a couple of years old.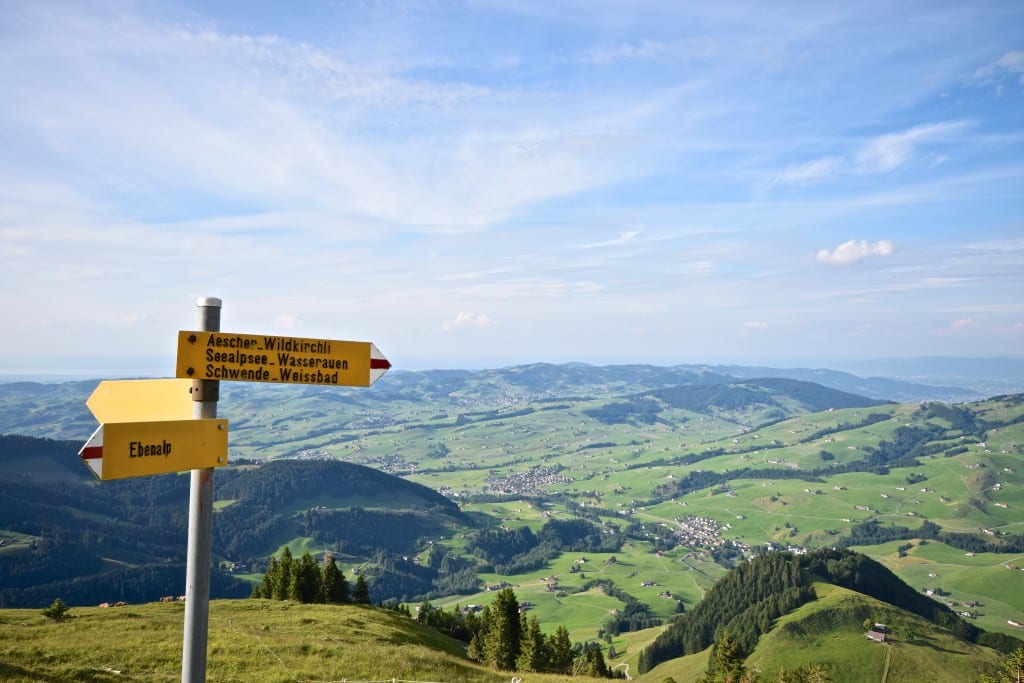 After the short ride to the top, you begin your easy 20-minute "hike" down and around the mountain to the Berggasthaus Aescher. Just take a right out of the cable car building and start heading down the hill following the signs for Aescher Wildkirchli. You honestly can't get lost.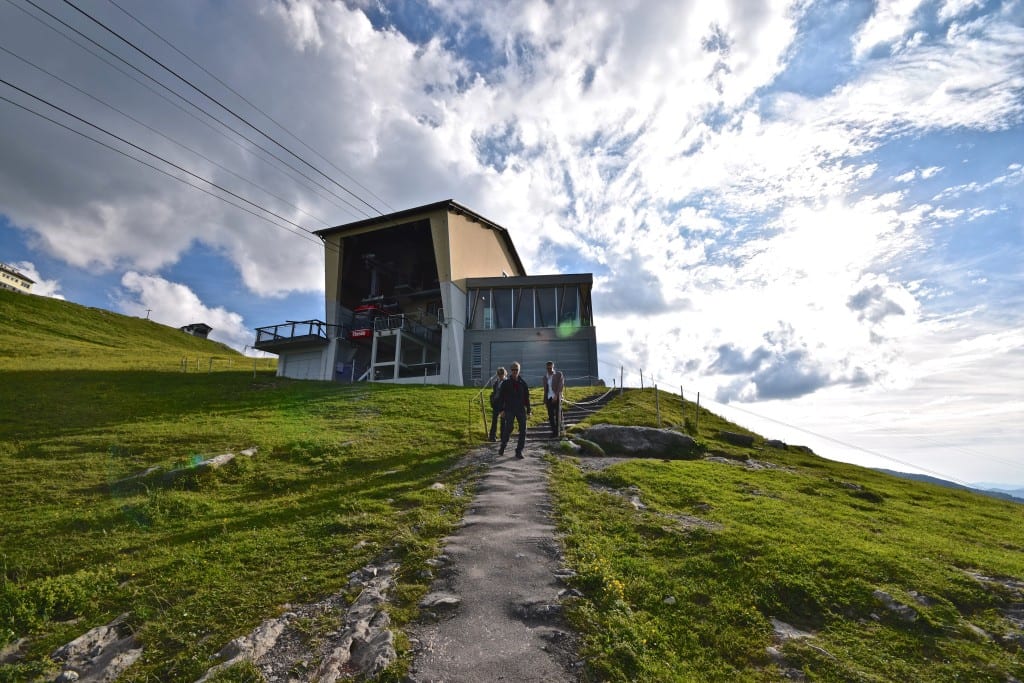 Alternatively, you can take a trail up to the top of the mountain Ebenalp. Since it was nearing dinner time we didn't mess around and headed straight for the Berggasthaus Aescher.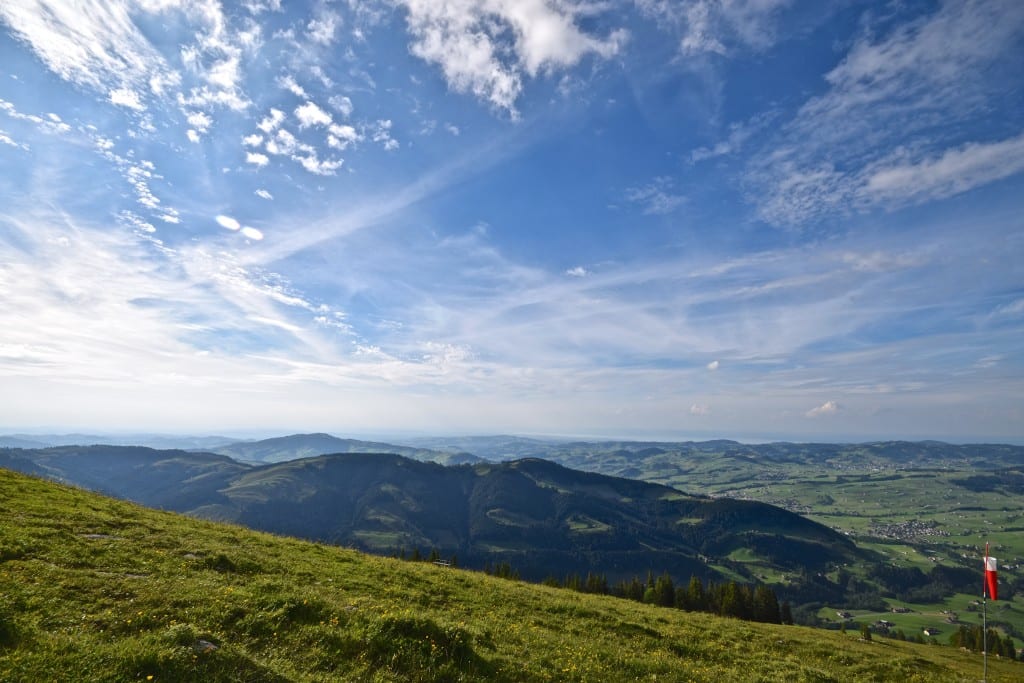 There are incredible views to the north and east including Lake Constance to the north looking towards Germany and Austria. The area appeared popular for paragliders as there were quite a few riding the thermals nearby.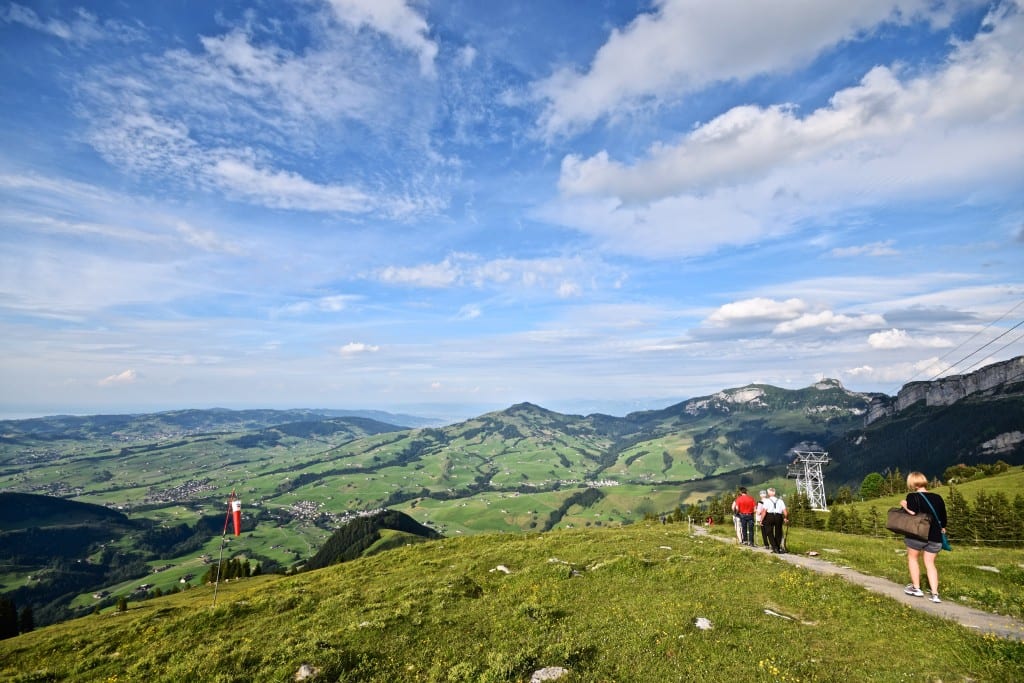 One of the things I loved while driving through Switzerland was how beautifully maintained everything was. Even in rural areas the houses up in the hills are beautiful. The Swiss take a lot of pride in their property and infrastructure. Switzerland is frequently named one of the top countries in the world for the highest standard of living.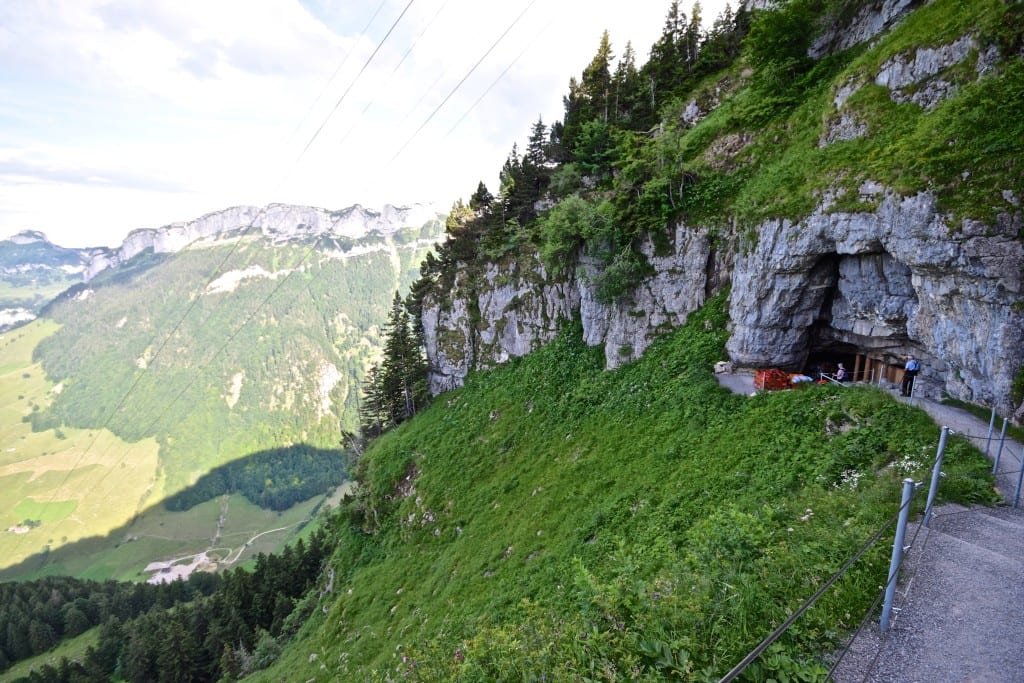 After about 10 minutes you get to the trail that leads along the side of the mountain. You actually have to go through cave that cuts straight through the mountain. Awesome right?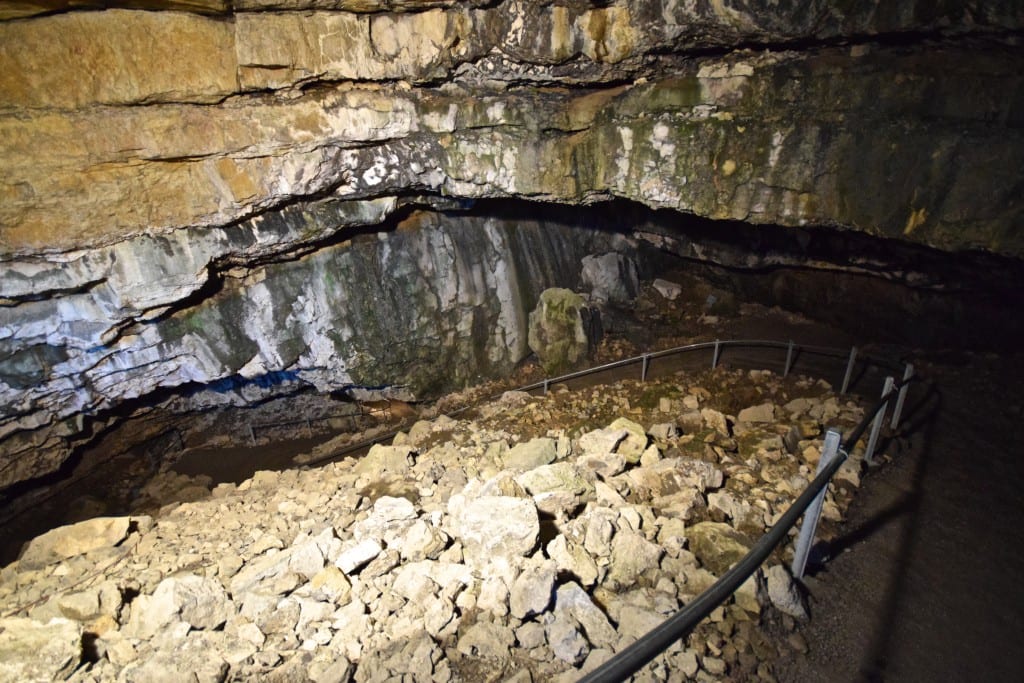 The cave through the mountain is a great feature but it can get a little muddy, so watch your step. It is well lit so don't worry about a flashlight.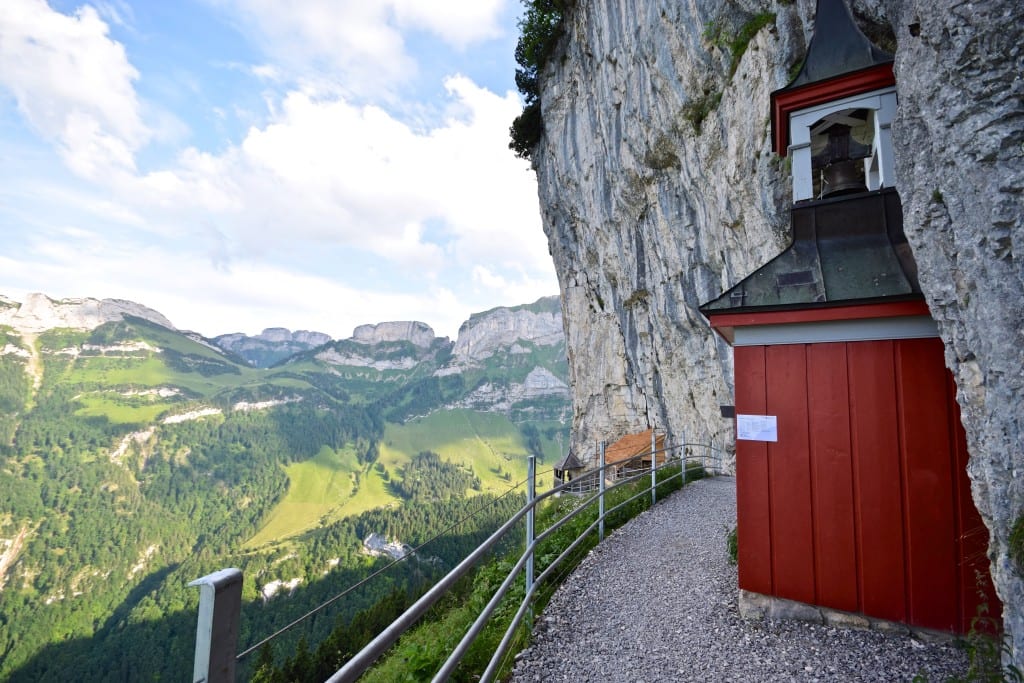 Just outside of the cave is a church carved into the side of the mountain. They still hold periodic church services.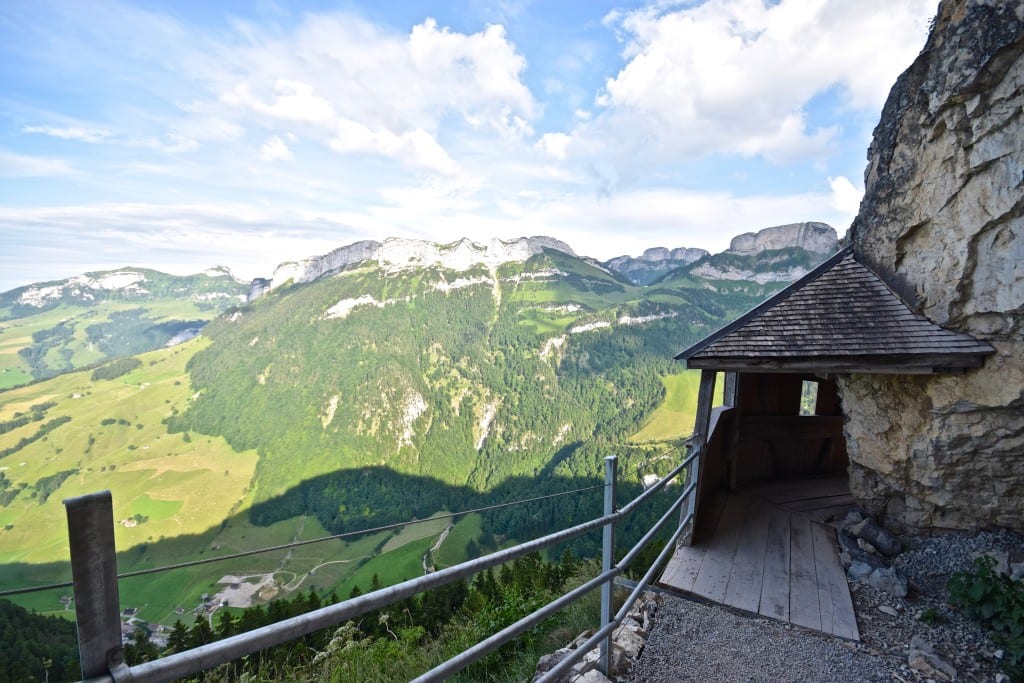 As you continue winding your way down the side of the mountain you get to the last bridge before the Berggasthaus Aescher. If you're afraid of heights, you're not going to be a fan as you can see right through the wood planks to the valley floor.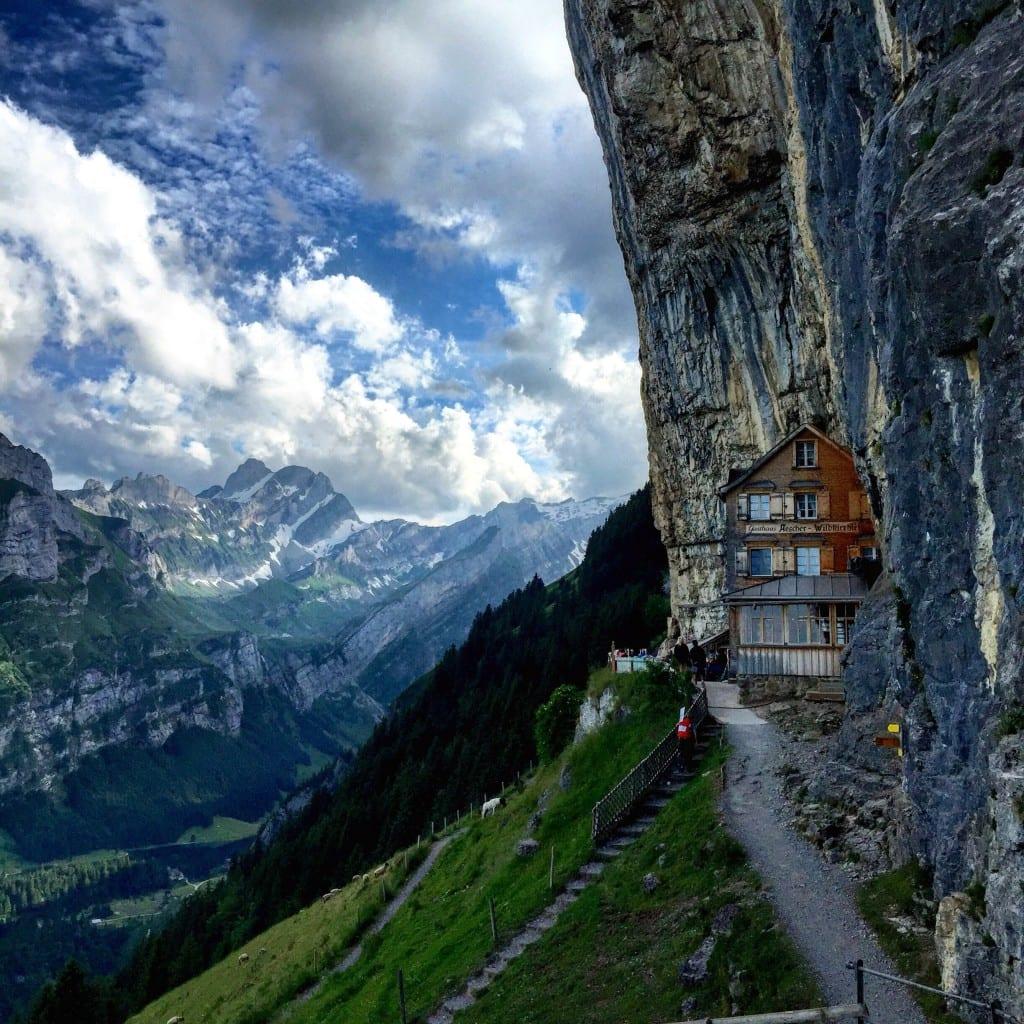 You're in for an amazing view right after you cross the bridge. The hotel and restaurant were built in 1805 and it is literally built into the side of the mountain.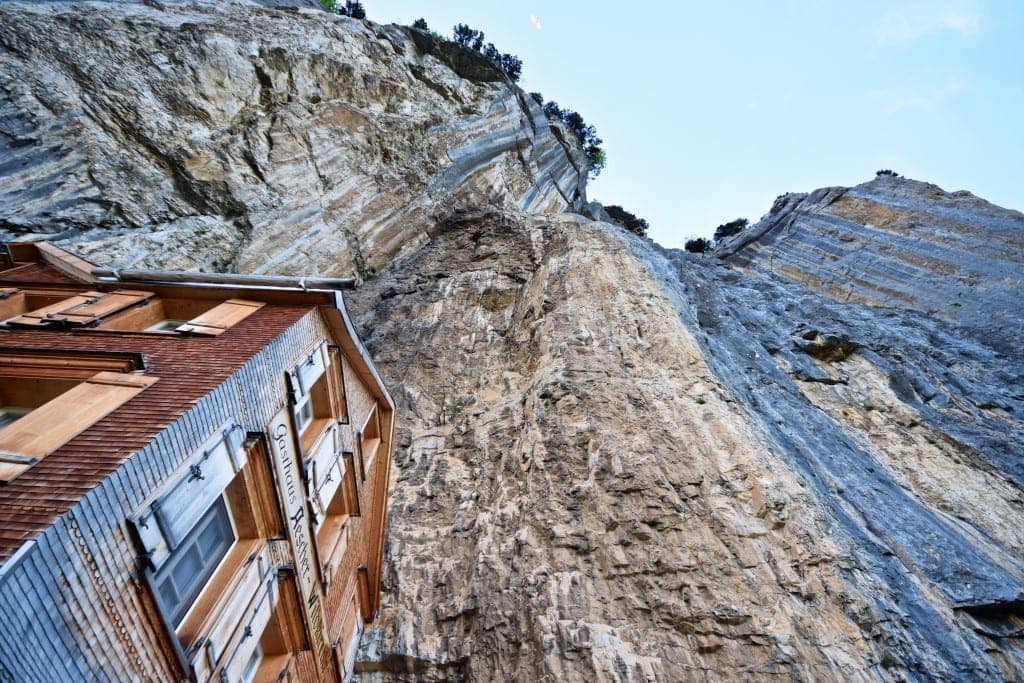 The Berggasthaus Aescher is built right into the cliff wall. In fact, the walls in many rooms are the mountain wall and they tend to leak a little bit due to water running down the side.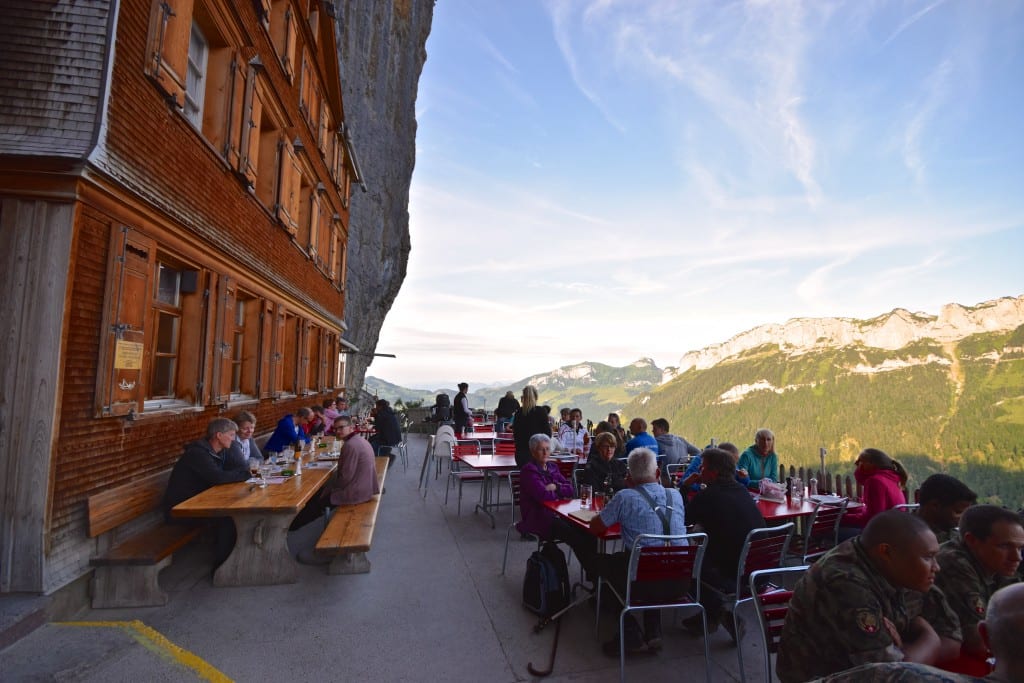 If the weather is nice you can eat outside and enjoy the amazing views. The restaurant serves food and drinks until around 9 or 10 pm. Most of the patrons were locals and left shortly before the last lift went down. You definitely don't have to stay at the guesthouse to eat at the restaurant so you could turn it into a stopover to eat, but of course, I would recommend staying overnight for the experience.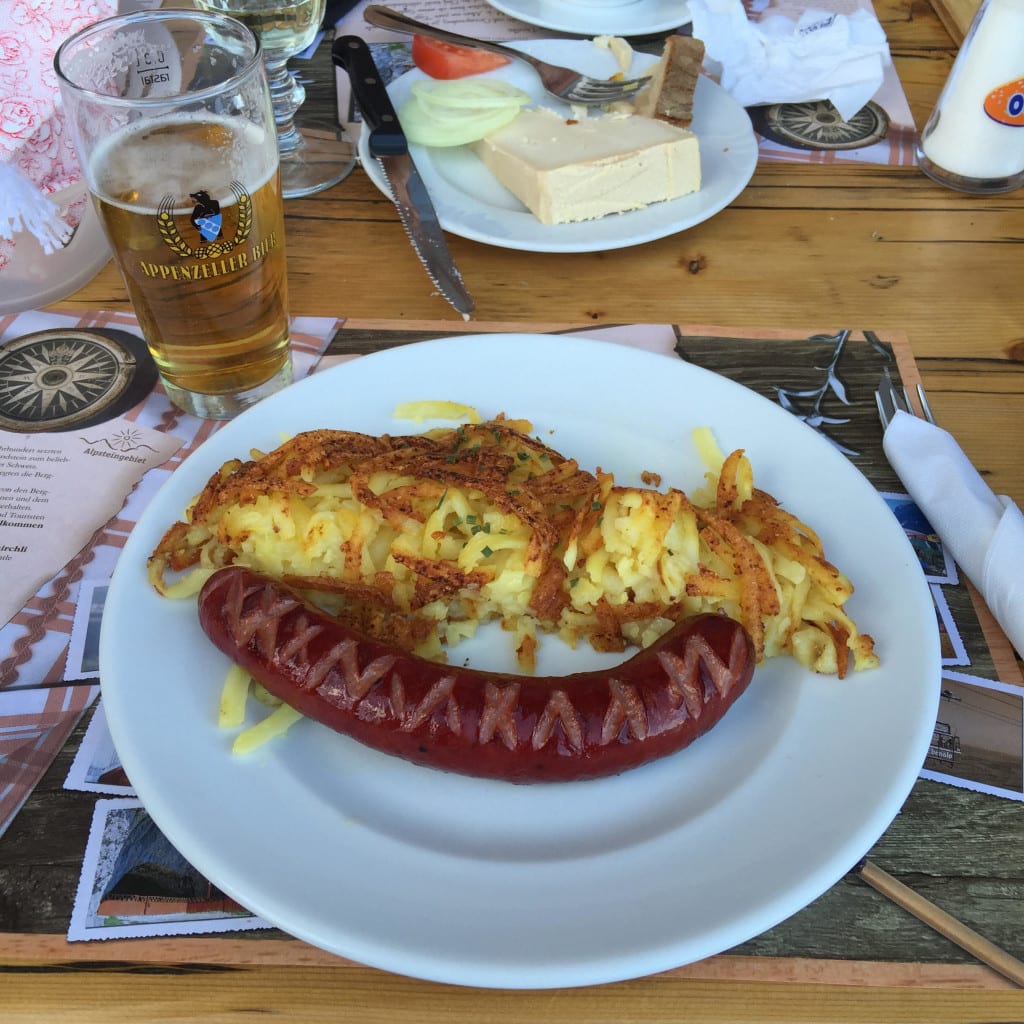 Rösti is the most popular traditional dish in Switzerland. It's basically just fancy hashbrowns but don't tell the Swiss that. Then they throw in a huge sausage and usually a local brew. Who am I kidding I'm a fan.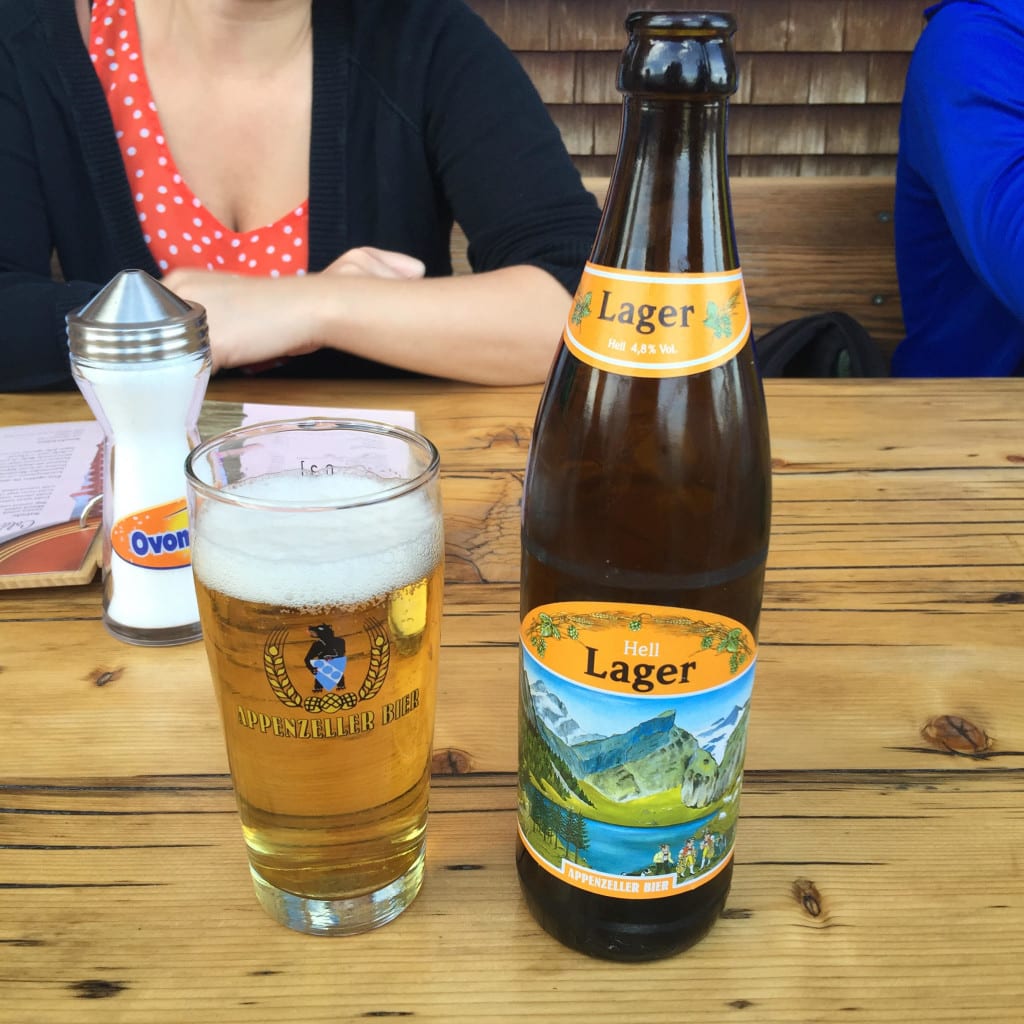 Food in Switzerland is very expensive compared to neighboring countries so expect to pay a lot more than you're used to. In fact, everything but beer and water is pricey. I can't really explain why beer and water is cheap, but I appreciated it.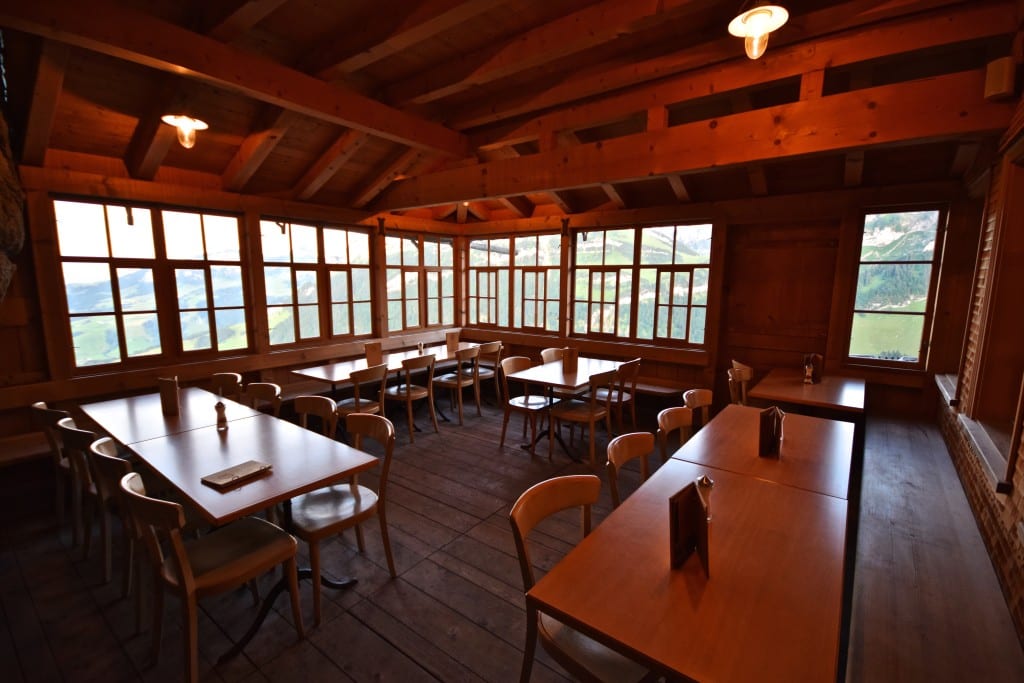 Alternatively, you can eat inside. We ended up moving inside as it got later and cooler out. There isn't much to do on the mountain after dark so we enjoyed some beverages and played cards until around 10 pm. There is no Wi-Fi and very limited 3G service, which actually was nice for a change. After dinner, we also hiked around the guest house. There are trails in multiple directions which offered great views. There is also a small barn behind the guesthouse with pet rabbits and a donkey. Sheep also graze just outside of the guest house grounds.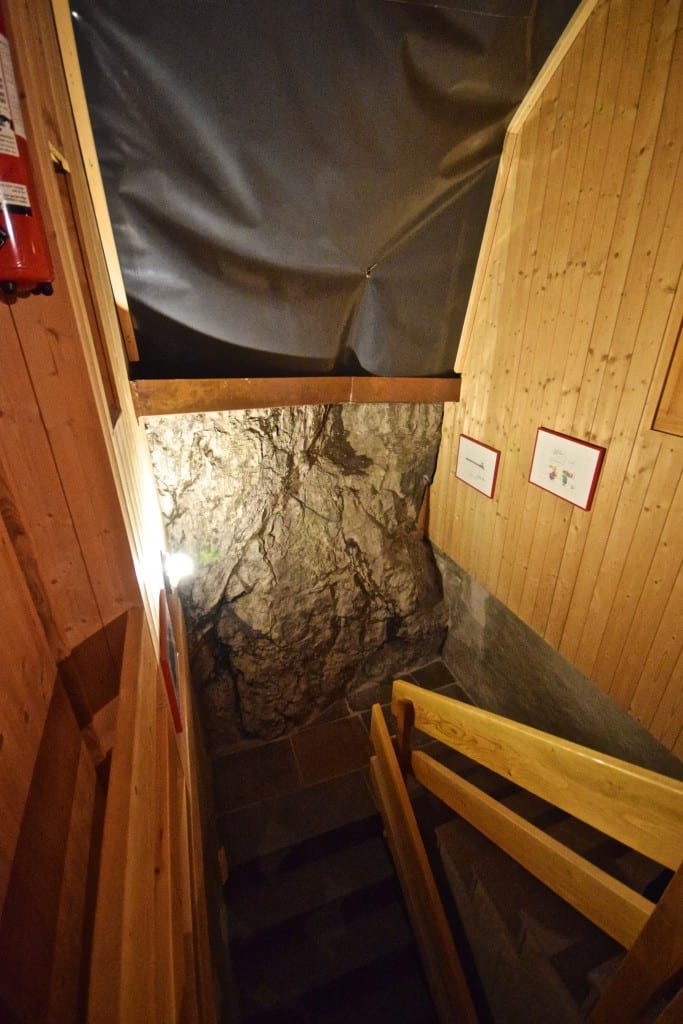 The reservations were easy to book by emailing the Berggasthaus Aescher, which can be found on their website. The guesthouse has space for up to 40 people and is split up into multiple rooms. We had a room made for three people but it was open towards the top of the wall into another room made for 10 people. You can email them telling them if you'd like your own room or arrange to have your party take a whole room if you have enough guests. Basically, you are just luxury camping as it's more like a dormitory or a hostel than a full-service hotel. If you are looking for amenities you've come to the wrong place. There are no showers, washrooms only! Bring your own towel, as well.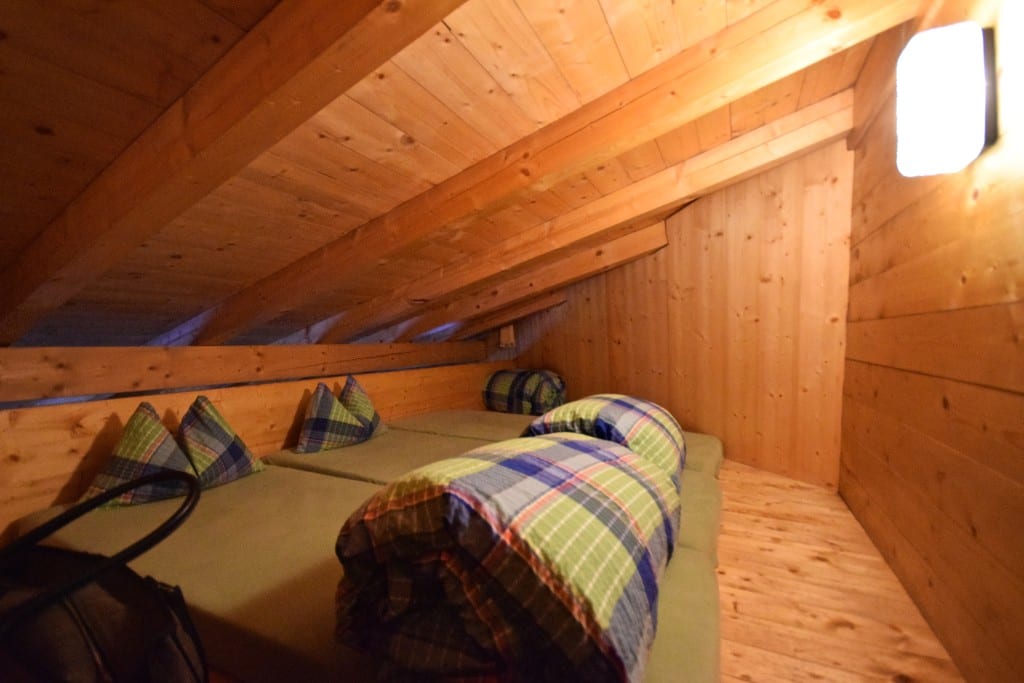 The whole guesthouse has been recently renovated and is very clean. Again, it only costs $45 a night! I was surprised that there were only about 10 other guests there the night we stayed. The guesthouse seems to get a lot of press so I expected it to be packed. Another thing I love about Switzerland is the cowbells (tied to the nearby sheep) that you hear all evening as you drift off to sleep. Some people might be annoyed by it but Mrs. TT and I love it. Very peaceful.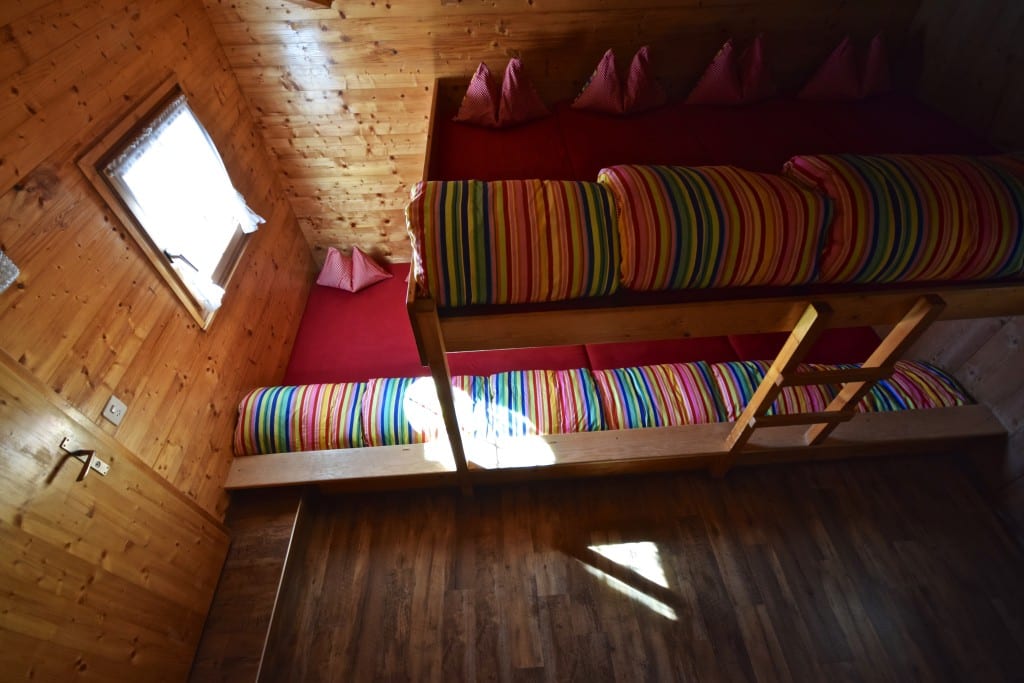 Lodging
Berggasthaus Aescher open Monday to Saturday
Open from May 1st – November 1st
No guests are allowed to stay on Sunday but the restaurant is open
Check-in: 5pm
Check out: 9:30 am
Cost: 45 Swiss Francs or around $45 (Cash or credit card for a fee)
Thrifty Tip #2: All mattresses come with down blankets. There is no shower! Washroom and toilet facilities are available. Bring your own slippers and towels.
Restaurant
Breakfast from 7 to 10:30 am
Lunch from 10:30 am to 4 pm
Dinner from 5 to 9 pm
Thrifty Tip #3: The hotel/restaurant accepts credit cards for a small fee.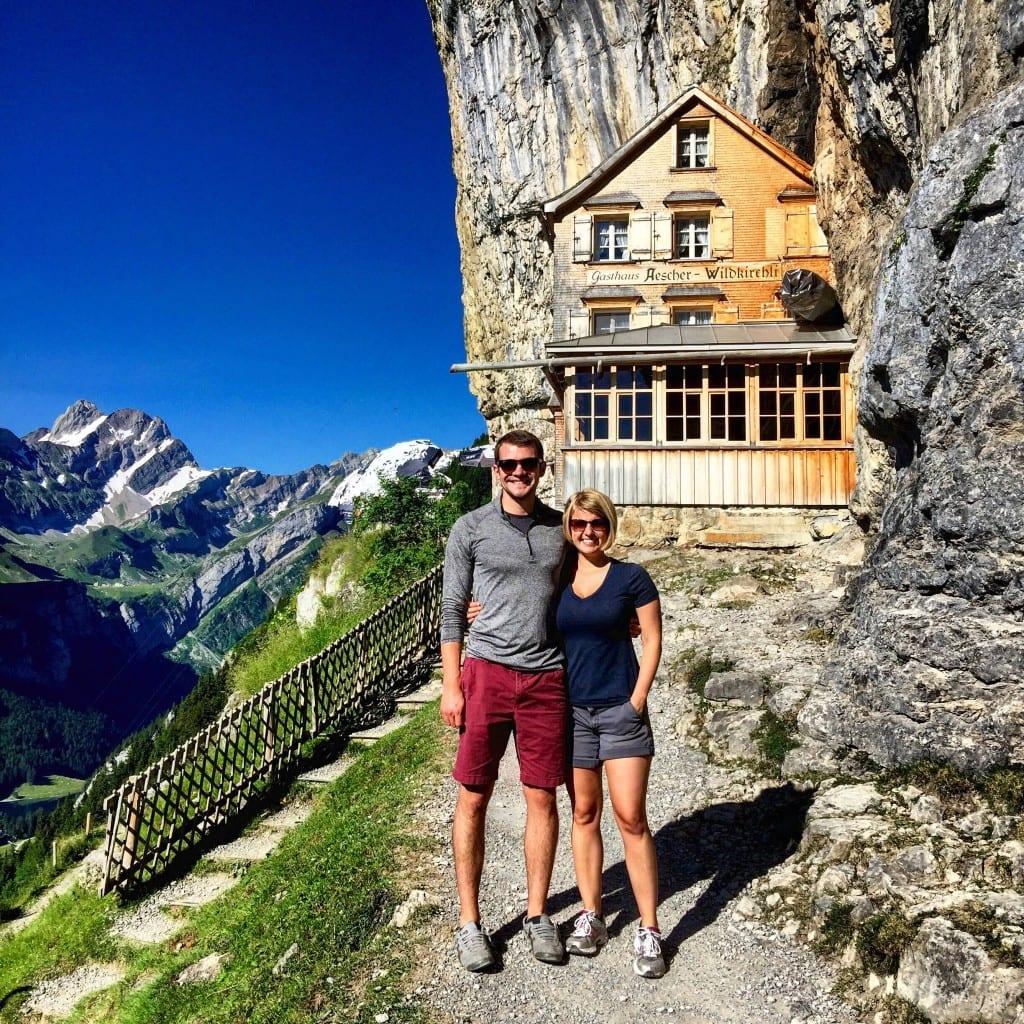 Worth it?
You can't go wrong with staying at the Berggasthaus Aescher. It's a great value at $45 a night and it's an incredibly unique experience. It sure made for some great memories. If we're ever anywhere near the Berggasthaus Aescher, we'll be back to enjoy the fresh mountain air!
Never miss another hotel review! Like us on Facebook or follow us on Twitter and subscribe to our newsletter!
Check out our other hotel reviews: