Editors Note: Some of the offers mentioned are no longer available. Please see our Top Credit Cards page for current offers. 
Over the past few weeks, both Mr. TT and I were both trekking our ways through Europe. Although we did meet up during the last part of our trips, we both spent our first part of the trip on our own adventures. My wife Abbey and I decided to spend a week and a half in Italy and took advantage of a seasonal route that was added by Delta offering nonstop service from Minneapolis, MN to Rome (which we were able to book in business class for 62,500 SkyMiles each).
Rome was our first stop in Italy and we decided to stay there for four nights. Neither Abbey or I had ever stayed in an Airbnb, so we wanted to give it a try on this trip. We decided on the Le Quattro Dame Deluxe Room Gold. When we found this property back in March, it had just listed on Airbnb as it had been recently renovated and thus there were no reviews. Once we arrived we found it to be an incredible property for many reasons in which I will outline below.
Price
We were able to book this property for $197 a night for 4 nights with an additional $95 service fee for the duration of the stay for a total of $884 (tax included). However, there is more to this story. In October of last year, I used Mr. TT's referral link to sign up for Airbnb. Once I signed up, I received my $20 credit which I was able to apply to this booking (Airbnb has since increased this offer to $55). Further, in early November I was able to take advantage of an Amex offer for $50 off $100 at Airbnb. I used my SPG American Express card to buy a $100 Airbnb gift card for which I received a $50 statement credit for.
After applying both my sign up bonus and the gift card I purchased with my Amex offer, I still owed $764. I ending up charging this amount to my Barclaycard Arrival Plus World Elite MasterCard card because I had roughly 64,000 miles that could be redeemed for $640 in travel statement credits, plus a 5% redemption bonus ($32). After all was said and done, Abbey and I ended up paying a total of $142 ($884 less the $20 dollar sign up bonus, $50 Amex offer & $672 Barclays statement credit) to stay in a very luxurious property for four nights.
Thrifty Tip #1: New to Airbnb? Sign up using my link and we will both receive $35 to use towards our next bookings.
Location
We honestly could not have asked for a better location while we were in Rome. The property is located in between the Piazza Venezia and Largo di Torre Argentina (the site of Julius Caesar's death) right in the historic district of the city. While we were in Rome, we were able to walk to everything we wanted to see. The property is about a fifteen-minute walk to Vatican City, Spanish Steps & Villa Borghese and only about a five-minute walk from the Coliseum, the Pantheon and just about anything else we wanted to see. We also had many restaurants recommended to us that were all extremely walkable. Also, upon leaving for the train station to head to Florence for the second part of our trip, we took a cab that was only about 12 Euros.
Accommodations
The property itself is located on the 4th floor of a recently renovated private residence. On the floor was an office in which our host was located and 6 different Airbnb properties. 3 of the rooms were considered deluxe rooms, 2 of them were Junior Suites and there was 1 unit that was a full flat with a kitchen and laundry inside the unit. Our unit was a deluxe room.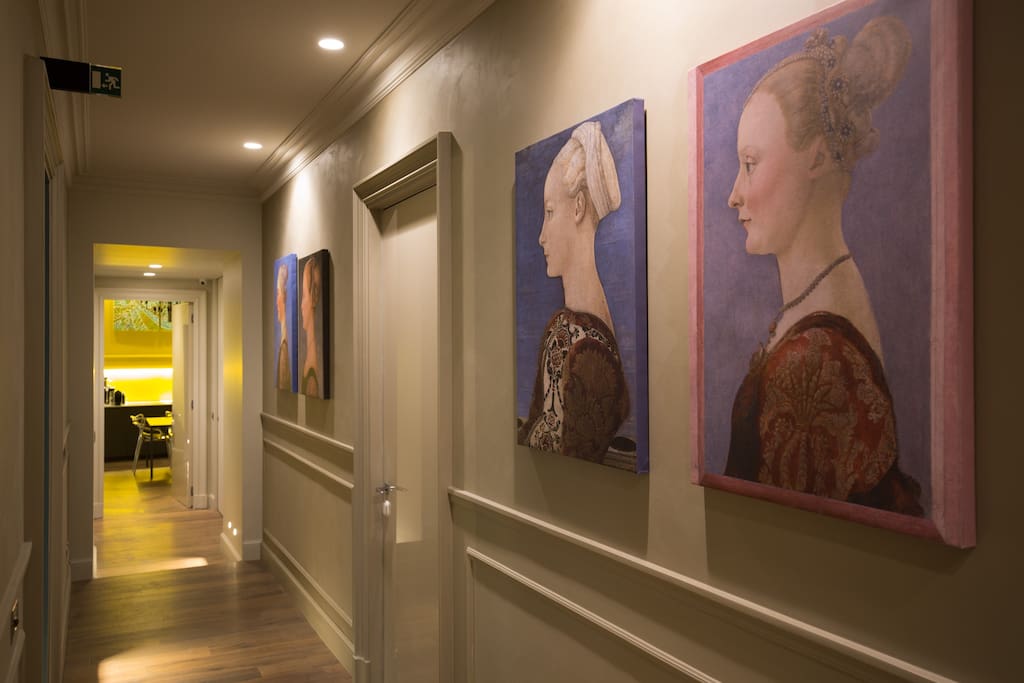 There was also a very neat common area that could be enjoyed by any of the Airbnb guests staying within the 6 rooms. The room consisted of unique art, many places to sit, a mini fridge and plenty of glassware to enjoy a glass of wine, beer, coffee or a cocktail.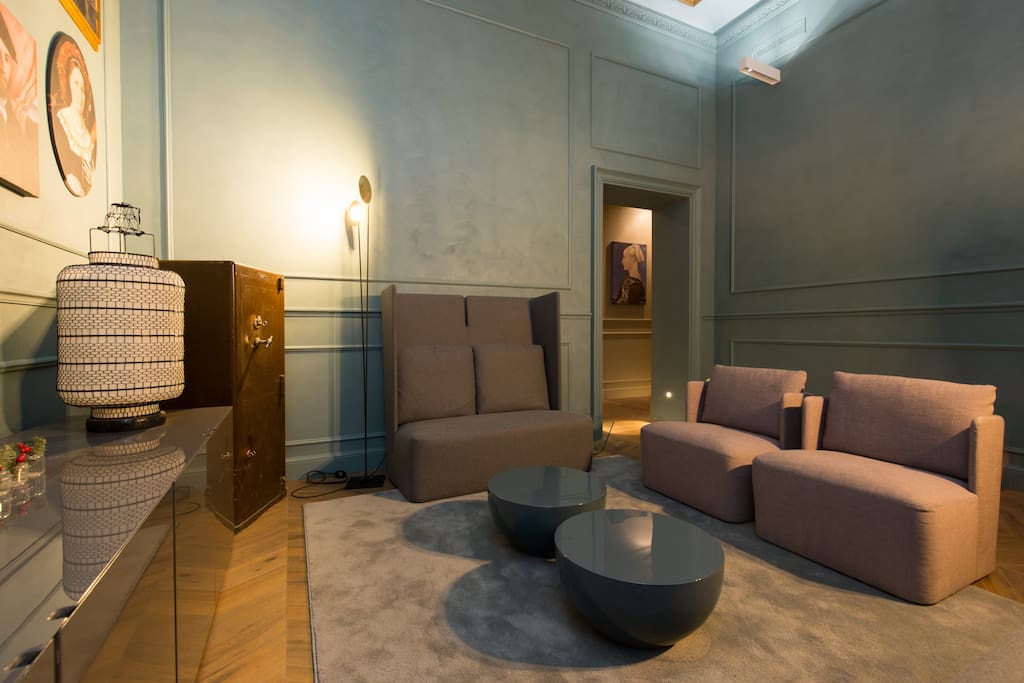 We stayed in one of the deluxe rooms dubbed the "Gold Room" which far exceeded both of our expectations. The room had very high ceilings and great natural light from the large window. The recently renovated hardwood floors were beautiful and the king sized bed was a very comfortable way to sleep off our jet lag.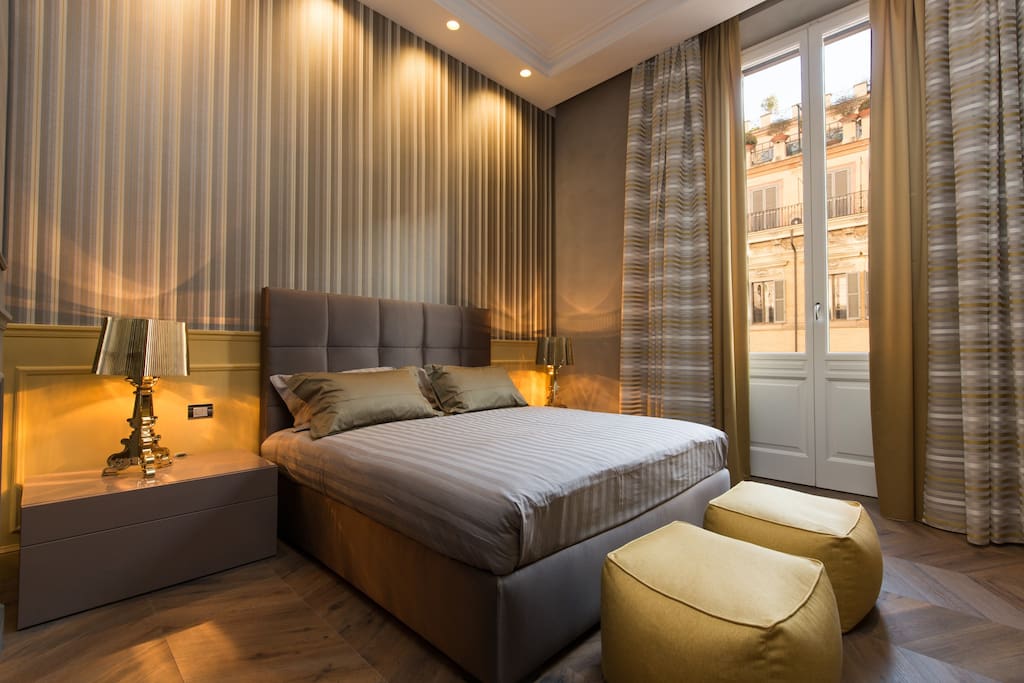 There was also a small kitchenette in our room with complimentary Nespresso coffee and San Pellegrino sparkling water in the mini fridge. We also had silverware and glassware in our room which was great for the night we picked up a bottle of wine on the walk back to our unit.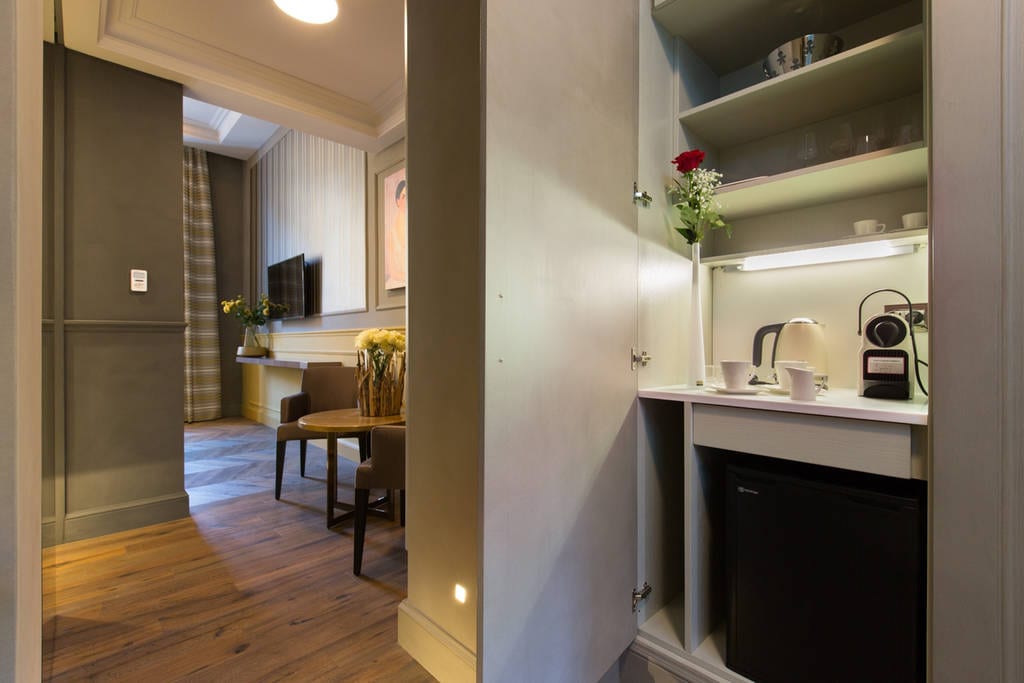 The bathroom situation was fantastic. The main bathroom included a walk-in shower with glass doors and a large sink with all of the normal toiletry amenities. There is also another bathroom in the unit which includes the toilet and another sink.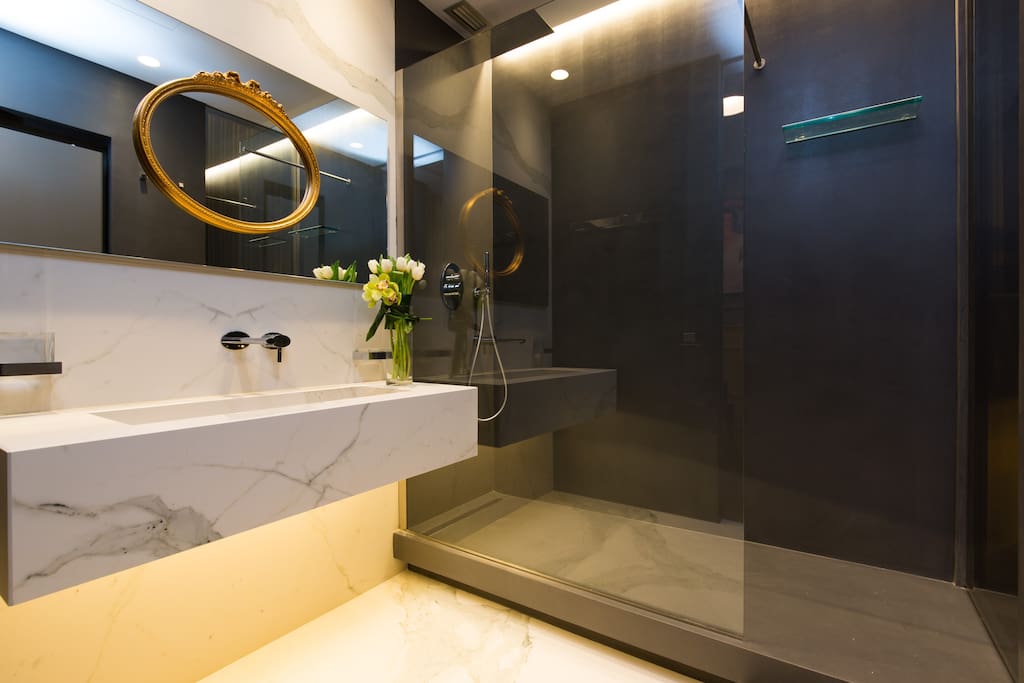 We also can not say enough good things about our host, Dori. She spoke fantastic English and was very accommodating during our 4-night stay. She was very responsive to our communications and made sure we knew exactly how to get to the property from the airport. She also had a number of good restaurant, bar and sightseeing recommendations for us. It was a nice touch to get recommendations from a local to ensure we didn't end up in a tourist trap.
Bottom Line
Even without the statement credits and gift cards I was able to use to book this property, I feel that it was certainly worth the $197 (plus the $23.75 daily service fee) a night. This property was far nicer than many hotels I have stayed in costing much more (especially in Europe). Our host was fantastic and the location of this property was extremely hard to beat. This probably isn't a traditional Airbnb experience, but it was certainly a great first impression for me.