Back in March 2020, nearly all travel between the U.S. and the European Union (EU) was shut down as countries around the world closed their borders to non-essential travel to limit the spread of COVID-19. A year later, travelers are still left wondering: When will Americans be able to go to Europe again?
For months, travelers from America were banned from entering much of Europe, as the European Union restricted foreign visitors to just a handful of countries with the pandemic under wraps – and the U.S. never made the cut. But now the tables have turned: As vaccinations gain steam in the U.S. and travel slowly rebounds, Europe is struggling with a sluggish vaccination campaign and a third wave of COVID-19 cases that have forced many major cities back into lockdown.
Yet there's hope. On Wednesday, the European Union Commission unveiled its rumored plan for a "digital green certificate" that will allow travelers to prove their vaccination status for entry. While the emphasis is on allowing Europeans to travel freely across the continent, Bloomberg reports it will also provide a pathway for outsiders to eventually visit, too.
But the timing is uncertain – at least for most of Europe. Meanwhile, tourism-hungry Iceland is preparing to throw open its borders this week to all vaccinated travelers. Other European countries like Portugal and Greece are suggesting they'll open up for travel with or without the European Union's blessing.
So what does it all mean?
A Digital Green Pass? Europe's Vaccination Passport
Your proof of vaccination could soon become the most powerful card in your wallet.
Across the globe, countries see proof of vaccination as the linchpin to resuming international travel. And Europe is no exception.
Wednesday's proposal would set up a system dubbed the "digital green certificate" that allows travelers to easily prove their vaccination status, show a recent negative COVID-19 test, or prove their recovery from COVID-19 along with some basic personal data like name and date of birth. It sets standards for countries across the EU, from Portugal to Poland, to eventually lift lockdowns and implement the certificate system to resume accepting tourists from around the continent.
Wednesday's emphasis was on clearing the way for travel throughout Europe – not for allowing outsiders from the U.S. or across the globe to return. But the digital green certificate could provide a pathway to allowing Americans and other foreigners back into Europe.
An FAQ on the new system says the EU could eventually decide that other countries' vaccination certificates pass muster.
"Then, such third country certificates would be accepted under the same conditions as Digital Green Certificates," according to the commission.
Non-EU member countries like the United Kingdom and Ireland continue to set their own entry requirements and travel restrictions independently. Both still currently require all visitors to test negative before departure and quarantine upon arrival. Others like Iceland, Switzerland, Norway, and Liechtenstein are expected to adopt the green certificate system.
But When?
That's the big question.
European Union Commission President Ursula von der Leyen said the commission aims to have the digital green certificate up and running in time for a summer travel season. First things first, the proposal must get passed, then implemented by individual countries across the continent.
Bloomberg reports that a draft proposal calls to have the system in place by mid-June. But that doesn't mean Americans (and others) will be allowed to visit later this spring. 
That likely hinges on the COVID-19 situation in Europe. Countries across the continent are grappling with a third wave of cases, exacerbated by faster-spreading variants of the virus.
If you're wondering when will Americans be able to travel to France and other major tourism areas in Europe, case counts in Italy, France, Germany, and elsewhere are back on the rise, hitting their highest points across Europe since early February, according to The Guardian.
A Glimmer of Hope
The longer borders remain closed, the tougher it will be for economies to rebound. Many European countries rely on tourism – and American tourism, in particular.
Tourism makes up 25% of Greece's GDP. In France, it makes up 9.7% of its GDP, accounting for 2.9 million jobs. And in Spain, the tourism sector is the third-largest contributor to the economy. Put simply, Europe needs tourism to come back.
Some countries have made clear they can't go on much longer without tourism.
European Countries Vaccinated Travelers Can Visit
Officials in Greece say they hope to welcome back tourists from across the globe by mid-May, Reuters reports – with or without the EU's blessing. A week after suggesting an opening was imminent, Iceland announced it would open to tourists from around the globe who can provide proof of vaccination starting March 18 – just a day in advance.
But we've seen how that's played out before. Both countries had planned to open up last summer only to back away under threat of consequences from the European Union.
And it's not all trending that way. Croatia was one of the few EU members that allowed American travelers last year, requiring proof of a negative COVID-19 test taken within 48 hours. But the country shut down nearly all international travel in October and hasn't said when that will change.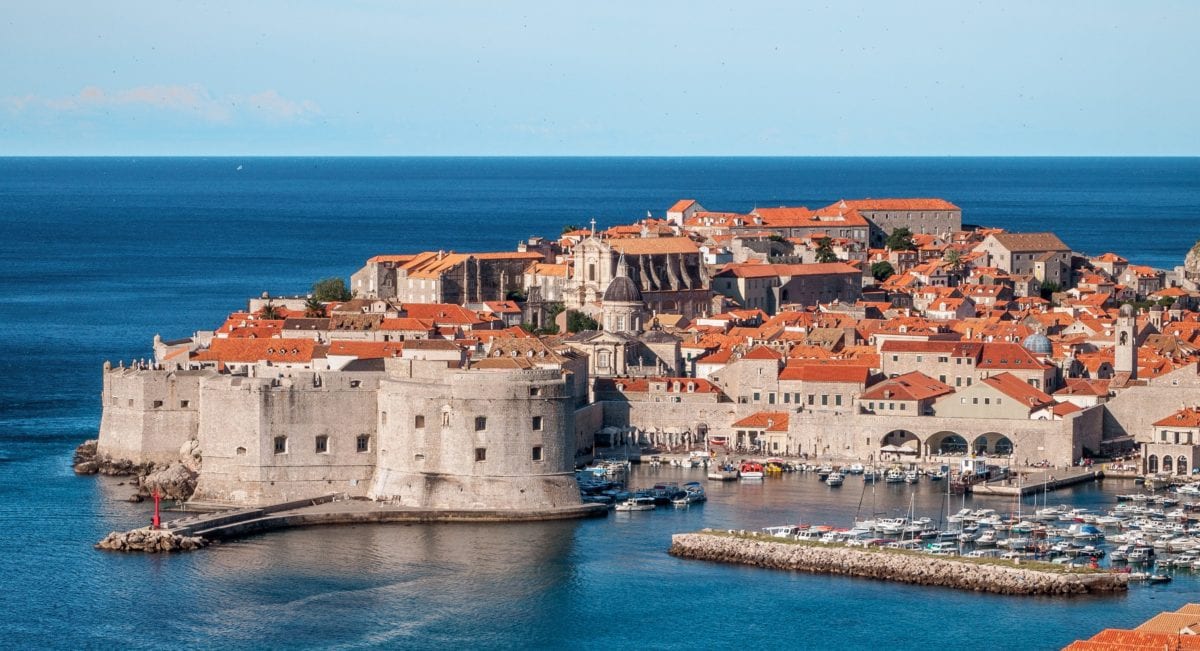 Bottom Line
Where can U.S. citizens travel to in Europe? Between vaccinations at home and abroad, new digital systems, and a pandemic that isn't over yet, there is so much up in the air. The next few months will be critical in determining whether Americans can return to Europe as soon as this summer.
But don't give up hope. Europe (and the rest of the world) will need tourism. Let's hope our world's leaders can get us all on the right track, and figure out a way for us to safely open up soon.