After what was surely the strangest season in the history of North American ski resorts, many skiers and riders are wondering what to expect at North American ski resorts for the 2021 and 2022 ski season.
With many travelers seeing skiing as a pandemic-proof, outdoor activity, skier and snowboarder visits skyrocketed last winter. More than 59 million skiers and riders hit the slopes in the United States alone last year, making it one of the top five skier visit years in U.S. history!
When those travelers arrived, however, they found a brand new batch of rules and restrictions that made the skiing experience at some resorts rocky, and we're not talking about the snow conditions.
Related Reading: Ikon vs Epic Pass: Which Ski Pass is Right for You?
Skiers and riders had to grow more familiar with lift ticket reservation systems, lodge and restaurant closures, limited-capacity lift operations, and mask mandates.
This year, skiers and riders will see some of those same restrictions back in place, while others have loosened significantly. The new wrinkle that was not a factor last season? Vaccinations.
Vail Resorts, owner of the Epic Pass, has put out a comprehensive list of what to expect at its resorts this year. A spokesperson for Alterra, the owner, and operator of 15 resorts and the Ikon Pass, says it is still assessing "all possible measures" for this winter but could have an announcement very soon.
Here is our guide to what you can expect at ski areas this winter as you're planning your big trip.
Read More: Cheap Flights to the Mountains: It's Time to Book Your Ski Trip
Will Vaccinations Be Required at Ski Areas This Year?
The biggest difference between last season and this one is the availability of vaccines. So skiers and riders may be wondering if vaccines will be required to access the mountains or in-person dining.
At Vail Resorts, vaccinations for guests will be required for indoor dining only, the company said in an announcement. It applies to all guests ages 12 and older. Vail says the likelihood that guests will not be wearing masks while eating and drinking indoors led to the decision.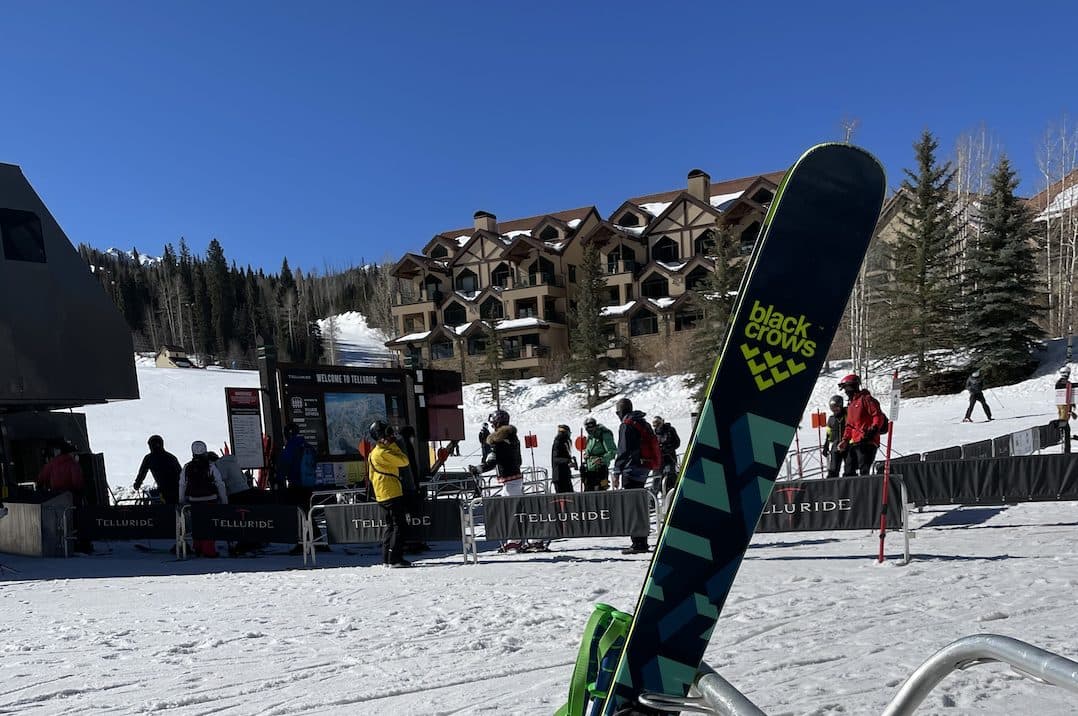 Currently, Vail says indoor dining is the only place on its resorts where vaccines will be required, with the exception of Whistler-Blackcomb in British Columbia, Canada, which will require them in all outdoor patios and bars, too.
Will Masks Be Required at Ski Areas This Year?
Skiers and riders should be used to mask requirements at ski areas at this point, and that familiarity will come in handy this coming winter.
Vail Resorts says it will mandate masks in all indoor settings this winter. This includes all restaurants, lodging properties, restrooms, retail stores, rental stores, and buses.
Face coverings will not be required on lifts or gondolas unless required by local health officials, as is the case for Whistler-Blackcomb, which will mandate masks on gondolas.
Will Reservations Be Required at Ski Areas?
One of the most cumbersome parts of the ski resort experience last winter was the lift ticket reservation systems, which restricted the number of skiers and riders allowed to buy tickets every day.
Gone are the days of booking ski days like airplane seats! And good riddance. This season, Vail resorts announced that no mountain reservation systems will be implemented.
That means that you can buy a lift ticket the day of your visit at the window and ski any day you'd like if you're a pass holder.
However, reservations will be required at restaurants once again this year at Vail Resorts.
What to Expect on the Mountain
Part of the allure of skiing last winter was the freedom of a safe, outdoor activity. Luckily, the skiing experience will remain unchanged again this winter.
What was different on ski mountains last season were the chairlift operations. In many cases, ski areas were loading lifts at half capacity and requiring skiers and riders to sit on chairs with only people from their households. This caused some long lines, especially on Saturdays and on holiday weekends.
This year, however, Vail Resorts says it will load lifts and gondolas at normal capacity. This is sure to speed up the lift lines at its many popular resorts.
What About the Employees?
All Vail Resorts employees will have to be vaccinated for COVID-19 for the 2021/ 2022 season. And all employees will also have to wear face coverings indoors, undergo daily health screenings, and continue "enhanced hygiene practices," Vail said.
The decision helps the company comply with U.S. Department of Labor and OSHA standards.
Bottom Line
Last year, we all learned a brand new set of rules for navigating our favorite ski resorts in North America. And while some of those rules will remain in place this winter, some have been lifted and some new ones have entered the fray.
Ultimately, the easiest way to ensure you'll be allowed to move about your favorite ski resort unencumbered is to get the COVID-19 vaccine and put a mask in your pocket for when you have to go indoors.
If you do those things, this year will be just like any other ski season and you can focus your efforts on soft turns and smiles.