After months of work and waiting, the United Kingdom will finally drop its mandatory 10-day quarantine for vaccinated visitors from the U.S. and other countries as of Aug. 2, the country's top transportation official announced Wednesday.
The decision to welcome back Americans has been in the works for months, after efforts to set up a transatlantic travel corridor stalled. It comes at a tricky time, as many other European countries have increased entry requirements and restrictions to safeguard against the fast-spreading Delta variant. And the U.S. isn't returning the favor yet: Brits, along with other Europeans, won't be allowed to travel to America.
But by adding the U.S. to its list of "Amber" countries – the U.K.'s second-lowest risk designation – vaccinated Americans will soon be allowed to freely travel to England for the first time in more than a year. Americans will also have to provide a negative COVID-19 test result taken no more than 72 hours before arrival, then take another test two days after landing in the U.K.
The U.S. joins Canada, Belgium, France, Germany, Greece, Italy, Netherlands, Portugal, Spain, and Switzerland on the Amber list of countries.
"Whether you're a family or a business, this is progress we can all enjoy," U.K. Secretary of State for Transport Grant Shapps said on Twitter after announcing the change.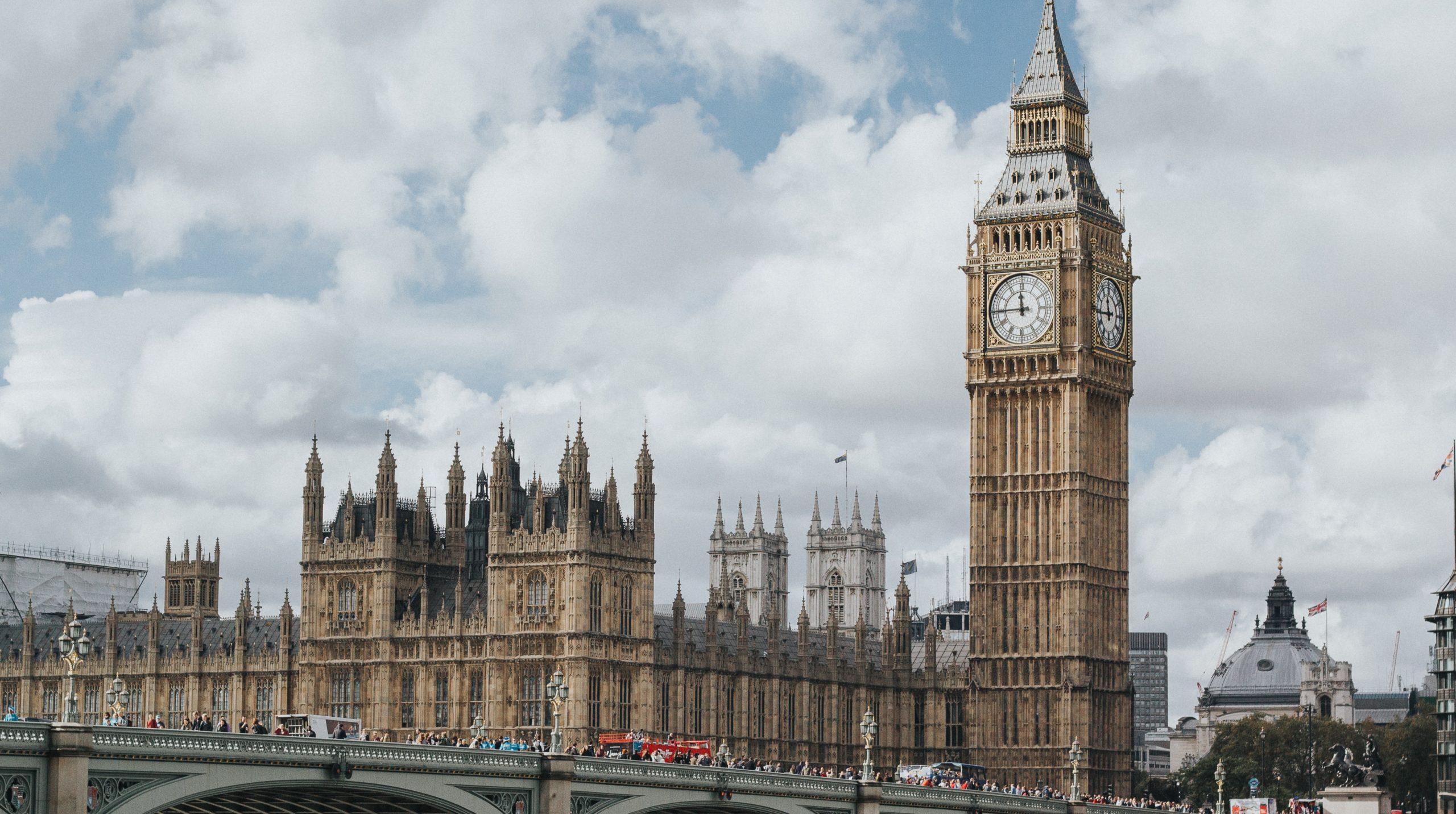 Airlines responded immediately. United Airlines said it would resume more than 40 weekly flights between the U.S. and the U.K., including service from Houston (IAH) and Washington, D.C. (IAD). JetBlue is also set to kick off its inaugural service to London (LHR) from New York City (JFK) starting Aug. 11.
Read our full guide to European travel restrictions to see what it takes to get in – and what it's like once you get there.
It's a massive change for U.S. travelers. For the past several months, travelers to the U.K. were required to quarantine for 10 days, plus provide a negative COVID-19 test on day two and again on day eight before being released into the country.
COVID-19 Restrictions Once You're in the U.K.
Once inside the U.K., life will look similar to the United States.
After being one of the first countries to grapple with the Delta variant, COVID-19 case counts in the U.K. have started to decline in recent weeks. The country is in what it calls "Step 4" of reopening.
Here are some of the highlights:
No social distancing required
No face covering requirement, but the government says it "expects and recommends that people wear face coverings in crowded areas such as public transport."
No limits to gatherings
Clubs and adult entertainment venues are open
Sporting events, entertainment, and business event capacity restrictions have been lifted
Pubs, restaurants, and bars are open and have no social distancing rules
Delta Variant Rising
The European Centre for Disease Prevention and Control says the Delta variant is now "dominant" in Europe, accounting for nearly 70% of cases and rising. COVID-19 cases have increased dramatically across the continent – including the U.K.
That led the U.S. last week to raise its travel warning to the U.K. to a level four: "Do not travel."
"We are far from out of the woods in terms of the pandemic ending and sadly in many countries in our region we're seeing a significant rise in cases associated with the spread of the highly transmissible Delta variant," WHO Europe Regional Director Dr. Hans Henri Kluge said in a statement.
The U.K.'s decision to reopen to Americans and other travelers next week stands in stark contrast to the actions other countries are taking.
Countries like Spain are requiring bars and restaurants to close at 12:30 a.m. Social gatherings are also restricted to just 10 people in some regions. Portugal also imposed similar curfews and capacity restrictions. Italy and France will soon require proof of vaccination or a negative COVID-19 test to enter cafes, restaurants, museums, and other venues. And Iceland recently added a pre-travel testing requirement even for vaccinated Americans heading for Reykjavik.
Read more on how European countries are tightening their entry requirements and restrictions
Bottom Line
At long last, the U.K. is reopening to American travelers. But getting there isn't as easy as it once was: You'll need proof of vaccination and several negative COVID-19 tests.
Perhaps most importantly, this comes at a strange time as the Delta variant of COVID-19 looms over travel.