For many of even the most diehard road warriors, travel is in limbo right now. Whether you're itching to go on a trip soon or not until next year, stay domestic or try to head abroad, travel is surrounded by questions. The only certainty is that travel will look much different.
Flights will be limited and many restrictions will remain in place for the foreseeable future. While some countries have resumed international travel, travelers from the U.S. and other countries still getting hit hard by coronavirus are not making the cut. Most Americans are focusing domestically – but even state restrictions can make that more complicated.
Health screenings will be commonplace no matter where you go. And even after you get through those hurdles, your trip may be different: restaurants, bars, and tourist attractions may still be closed.
Whenever you're ready to start thinking about travel again, these are the questions to ask before diving in.
Have Flights Resumed?
You can't get there if you can't fly there.
While that may seem obvious, it's critical. Airlines are currently flying just a fraction of their typical routes. For example, Delta flew dozens of routes to Europe from all across the U.S. before coronavirus struck. That's down to just a handful of flights operating today, with no sign of when more international flights may resume.
Even within the U.S., routes have been cut and the frequency of flights has decreased. That means fewer flight options throughout the day to get where you want to go, or maybe making a connection where you once could fly nonstop.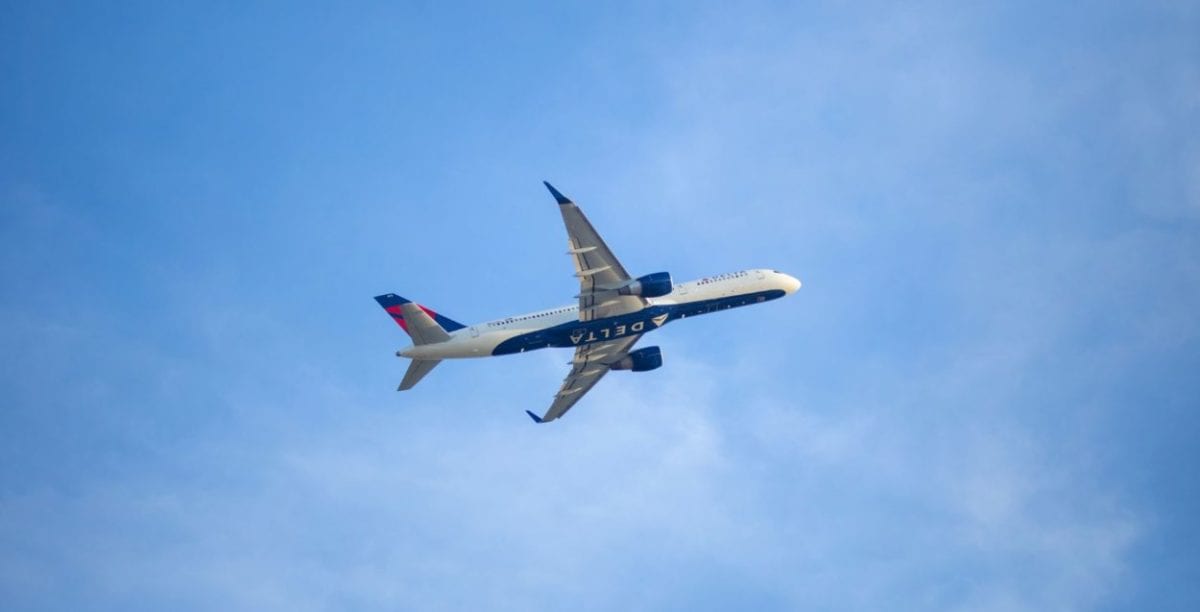 Just because an airline is selling a nonstop flight to Venice (VCE) or Zurich (ZRH) for the fall or next winter doesn't mean that flight will actually operate. Many carriers are still selling future flights they know will not operate. 
Airlines will slowly add back the flights they've cut. And some may never return.
This all could seriously impact your travel plans. Flights may be canceled or rerouted. What once was an easy nonstop flight may now require a connection (or two!) And thanks to constant schedule changes and cuts, the flight that you book today may not be the flight that you actually take a few months from now.
Only over time will flights to many destinations become more regular and consistent.
Are There Travel Restrictions?
We're so used to being able to hop on a plane and go almost anywhere without any problems. Sure, some countries require visas or certain vaccinations, but for the most part, Americans have been able to travel freely.
With COVID-19 still raging worldwide, that's no longer the case. Each country – and many individual U.S. states –  have established regulations and restrictions for travel. Testing, mandatory quarantines, and travel insurance requirements are the new norm.
Internationally, some countries have opened but only to their neighbors, or only to countries that have successfully curbed coronavirus.
Read more: Our Country-by-Country Guide to Travel Restrictions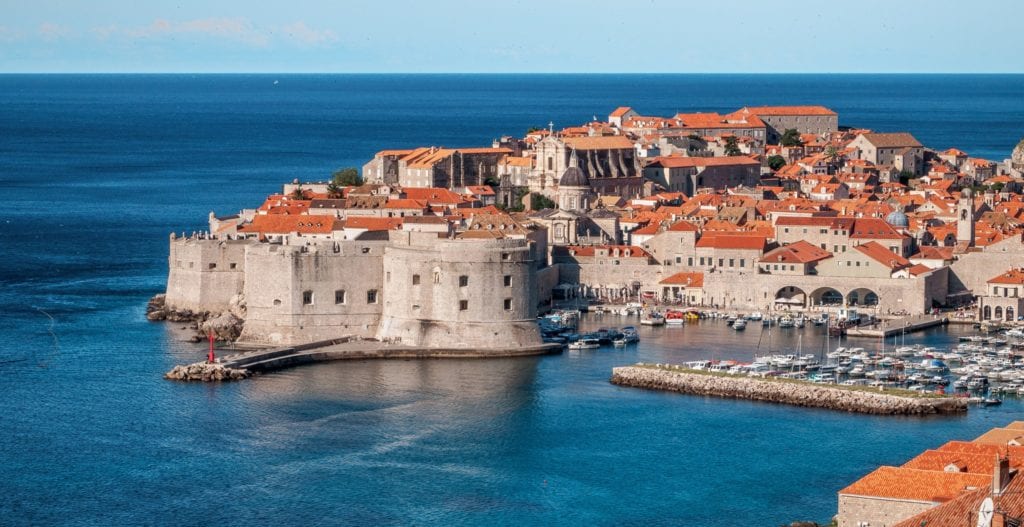 For example, while most of Europe is closed off, Croatia is open to U.S. travelers. But you'll have to present a negative COVID-19 test taken within 48 hours prior to arrival – a challenge, to say the least. U.S. travelers' options, in particular, may be far more limited for the near future.
Because international travel looks to be off the table, many American's are turning to domestic travel. But even staying closer to home has its own complications as many states have begun imposing their own rules restricting travel.
Some states, like Alaska, Maine, and Rhode Island are requiring negative COVID-19 tests. Other states have imposed 14-day quarantines for those coming from high case areas. Then there's Hawaii, where every traveler is subject to a 14-day quarantine upon arrival until at least September.
Do your research and use our state-by-state guide to travel restrictions before you plan your trip.
What Requirements and Restrictions are in Place at Your Destination?
Getting in is one thing. Once you're there, you may find additional public health restrictions in place.
Make sure you're prepared for what's in store by doing some research. Many states now require you to wear a mask in public. The same is true for a handful of international destinations.
Even if masks aren't required in public, most major U.S. airlines, some airports, and many businesses require masks and have other measures in place. Be prepared and make sure to pack a few extra masks and know when and where you should be wearing them.
What Will be Open?
Restaurants, bars, museums, and sports and event centers are why many people love to travel. But they'll also be among the slowest to reopen.
Check to see what will be open and plan accordingly. That may mean staying in an Airbnb so you can cook more often – or at least enjoy takeout at a table instead of on your hotel room bed.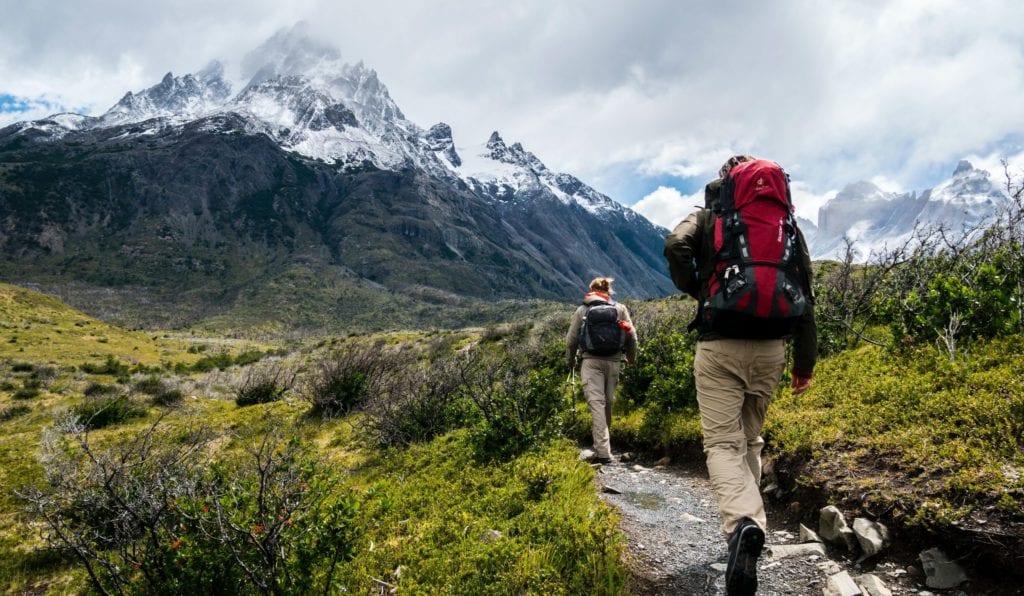 If the main tourist sites, attractions, and museums are still closed, maybe a trip to a large city doesn't make sense. Instead, head for a destination with outdoor attractions and activities. Hiking, biking, boating, and countryside road trips will keep you entertained and allow for easy social distancing.
Is it Safe?
This is the big one. And it's a question we can't answer for you.
Consider the impact your trip could have. Are there a lot of COVID-19 cases where you live or where you're planning to go? Who else could you possibly affect by inadvertently transmitting the virus? Is this the time to travel, or is it wiser to wait?
Think about planning your trip to minimize risk. Perhaps that means choosing a destination where you'll mostly be outdoors, allowing you to have minimal contact with others. Wear a mask when it's not possible to physically distance and follow the CDC guidelines on how to protect yourself and others.
You will need to decide if you're comfortable traveling. The flying experience itself has changed drastically, but travel is more than just getting on and off the plane.
Or maybe you decide to skip the airport and get in the car for a road trip, instead.
Regardless, traveling during a pandemic is a personal and societal choice. Be sure you make an informed decision, considering not just your own health and safety but the wellbeing of everyone around you.
Will There be Restrictions Imposed When You Get Home?
It's not just about getting into your destination. There can be hiccups heading home, too.
Many states have imposed their own restrictions on travel both in and out. Check with your local guidelines to see whether you might face a mandatory quarantine when you return. And if quarantining for two weeks is out of the question, that could derail your trip.
Of course, your employer may have its own rules, too. If you're not still working from home, check with your boss to see what may be in store when it's time to return to work.

Is Your Trip Fully Refundable?
Just because a country is open to Americans now, doesn't mean it will continue to be open by the time your trip comes around.
The Bahamas opened to Americans July 1 but as coronavirus cases skyrocketed in the U.S., their borders essentially closed to Americans earlier this month. The country now requires American tourists to quarantine for 14 days upon arrival.
As cases rise in states around the country, these restrictions on both domestic and international travel have become more common and unpredictable. And that makes planning harder.
But you can plan a trip wisely to make sure you don't lose your money in case things go sideways.
Book your flight with an airline that allows free change or cancellation (for a voucher). Better yet, don't cancel your flight straight away – wait to see if the airline cancels your flight first. If that happens, you will be entitled to a full refund.
Make sure any accommodations you book have a flexible cancellation policy. And wait to book any tours or excursions until you know for sure you'll be going.
Read More: Planning a future trip? 3 Tips to Book Safe and Smart Amid the Uncertainty
Bottom Line
Travel has slowly resumed, but the return to normal is not a straight line – and it won't be as easy as it once was any time soon. There will be restrictions and hoops to jump through, and complications at home and abroad.
Do your research to know exactly what's in store for that next trip on your mind.