While much of Asia remains almost entirely off-limits to American travelers, Thailand is leading the way toward welcoming Americans and other tourists back in. After a successful "sandbox" program that opened popular tourist destinations like Phuket to vaccinated travelers, Thailand is set to ease restrictions in more locales, including Bangkok.
Starting Nov. 1, the Thai Tourism Authority reports 10 more regions of Thailand (14 total) will reopen to vaccinated visitors without having to quarantine. 
Earlier in September, Thai officials announced the country would move into its second phase of reopening starting Oct. 1, with a further loosening by mid-October. Officials moved that reopening to Nov. 1 this week. In the meantime, starting Oct. 1, vaccinated visitors only have to quarantine seven days after arrival to Thailand. Unvaccinated visitors must undergo a 10-day quarantine.
Back in July, Thailand introduced its "Phuket Sandbox" program, which opened the southern island and tourist haven to all travelers – provided they are vaccinated, take numerous COVID-19 tests, and stay on the island between seven and 14 days. After Phuket, the country implemented the Samui Sandbox, a similar program in Ko Samui, Ko Pha-ngan, and Ko Tao.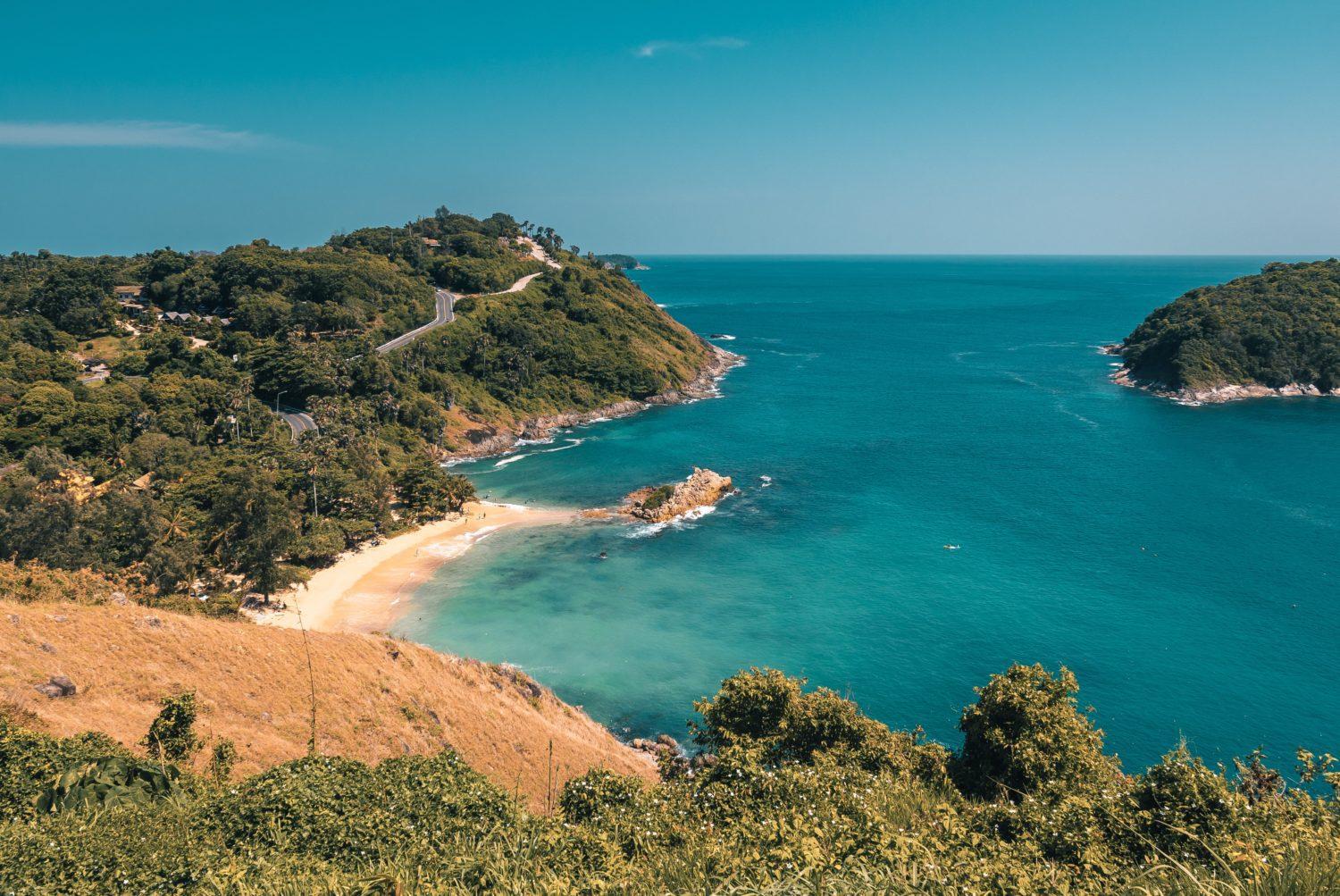 The Thai Tourism Authority says Phuket welcomed 26,400 visitors in the first two months of the program. That includes 3,482 Americans – the most of any country.
All visitors are required to stay at government-certified hotels, meaning their workforce is at least 70% vaccinated. The government says 92% of Phuket has at least one dose of the COVID-19 vaccine, as of Sept. 6.
Read more: Thrifty Traveler's Beginner's Guide to Thailand
The Phuket Sandbox program also paved the way for the 7+7 Extension Program, which allows travelers who spend a week in Phuket to travel to three other areas for seven more days, including Krabi, Phang-Nga, or Surat Thani Province, which includes Ko Samui.
Starting next month, similar restrictions will be implemented in places like Bangkok and Chiang Mai. The regions of Chon Buri, Phetchaburi, and Prachuap Khiri Khan will also reopen under the new guidelines the country calls its "universal prevention" rules.
The country expects to finish its reopening phases by January 2022, which will include the reopening of all 43 provinces across the country.
What Do You Need to Enter Thailand?
While the country is slowly reopening in select areas, there are still some hurdles to be aware of before booking your trip.
Here is what you need enter the country:
A valid passport, as always
Copy of payment confirmation for a seven-night or 14-night stay at a certified hotel (find them here).
Proof of full vaccination
Copy of an insurance policy covering healthcare and treatment expenses for COVID-19 for the whole duration in Thailand with coverage of at least $100,000.
Upon arrival, travelers will undergo a health screening at the airport, will have to download an alert app, and then proceed directly to their reserved hotel. There, they will wait for the result of their first COVID-19 test in their hotel room. Once a negative test result comes in, travelers are free to explore all of their approved region, so long as they only stay overnight at their approved hotel. Travelers also have to report to the hotel's COVID-19 manager on a daily basis.
Visitors will have to take tests upon arrival at the airport, again on either day 6 or 7. Travelers with an extended stay will test again on either day 12 or day 13.
After your visit, travelers must undergo an exit screening, including a PCR COVID-19 test no more than 72 hours before travel. That's great, as that's still required by the U.S. before flying home, too.
Read more: Yes, You Still Need a COVID-19 Test to Fly Home from Abroad
Bottom Line
More regions of Thailand are opening to travelers quarantine-free, with Bangkok and Chiang Mai joining the popular tourist destinations of Phuket and Ko Samui on Nov. 1.
But it's still not going to be painless to get to Thailand this year. Visitors must have a lot of paperwork lined up before entry and be prepared to stay at least a week and test routinely during their visit, no matter where they are heading.