Republican Texas Sen. Ted Cruz was captured flying to Cancun on Wednesday while millions of Texas residents were still without power amid a deep freeze in the South, causing an uproar online that forced him to return home on Thursday afternoon.
Photos purportedly of Cruz boarding United Flight 1020 from Houston-Intercontinental (IAH) to Cancun (CUN) started circulating Wednesday evening. The one-time presidential contender heading for a tropical vacation while his home state suffers immediately triggered outrage. Texas has been through nearly a weeklong bout of below-freezing temperatures, leading to massive power outages. Millions of Texans have been without heat or water for days as officials struggle to get the state's electrical grid back up and running at full capacity.
With the uproar mounting, Cruz bolted back to Texas less than 18 hours later. An upgrade list for a Thursday afternoon flight from Cancun back to Houston showed "CRU, R." pending for an upgrade. Cruz's full name is Rafael, and that same name was listed on the upgrade queue on Wednesday's flight down to Mexico.
His name later disappeared from Thursday's upgrade list, meaning his upgrade could have cleared, he could have withdrawn his request to avoid public scrutiny, or he may have changed flights.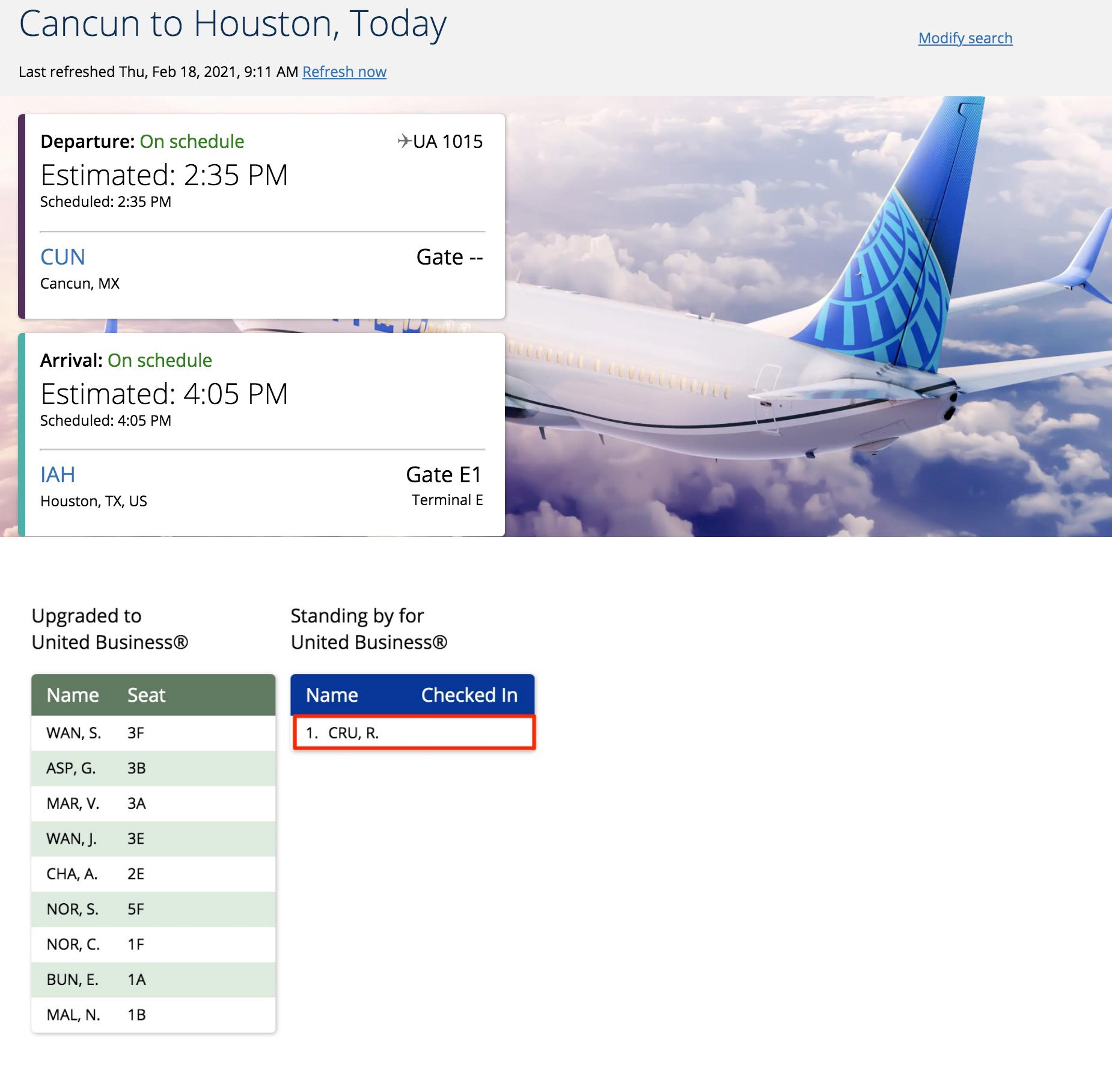 By Thursday afternoon, Cruz released a statement acknowledging the trip to Mexico and confirming he would return on Thursday. That statement was ambiguously written to avoid addressing whether he was cutting the trip short due to blowback.
"With school canceled for the week, our girls asked to take a trip with friends. Wanting to be a good dad, I flew down with them last night and am flying back this afternoon," Cruz said.
Traveling during the midst of a crisis is a nonstarter in politics, regardless of whether Cruz – as a U.S. senator – could have done more by staying at home. Flying in the midst of a pandemic to a destination that public health officials have asked Americans to avoid is another matter, too.
Politicians and everyday Americans of all political stripes scorned Cruz for making the trip in the first place. Several Texas Democrats called on Cruz to resign.
"Guess which U.S. Senator from Texas flew to Cancun while the state was freezing to death and having to boil water?" Democratic state Rep. Gene Wu said on Twitter.
Cruz ran for president in 2016 and is believed to be gearing up for a run again in 2024.
This is a breaking news story. Check back for more updates.