Add another popular European country to the list for summer travels: Spain officially opened its borders on Monday, June 7 to vaccinated travelers from across the globe, including Americans, the Spanish newspaper El País reports.
Spain is just the latest in a slew of countries across Europe that have thrown their borders back open for tourism. And Spain's reopening unfolded fast: Prime Minister Pedro Sanchez first floated the prospect of restarting travel just two weeks ago.
But what does it take to get into Spain? What restrictions are still in place for restaurants and daily life? And how can you get there? Keep reading.
Spain Travel Requirements
Travelers from the U.S. will be allowed into the country with proof of full vaccination (two doses of the Moderna or Pfizer vaccine, or a single dose of Johnson & Johnson) at least 14 days prior to arrival. Travelers can also get into Spain with a negative COVID-19 test (antigen or PCR) taken no more than 48 hours prior to arrival. Children under 6 years old are exempt, while other minors are allowed to accompany fully vaccinated guardians.
All visitors must fill out the Spain Travel Health (SpTH) form at least 48 hours before arriving in Spain, generating a QR code to be scanned at border control. Spain is expected to eventually adopt the European Union's vaccine passport system – dubbed the "Digital Green Certificate" – later this summer.
Separately, Spain plans to allow tourists from countries deemed low-risk like the United Kingdom and Israel to visit without testing or vaccination requirements. But the U.S. doesn't currently make that list.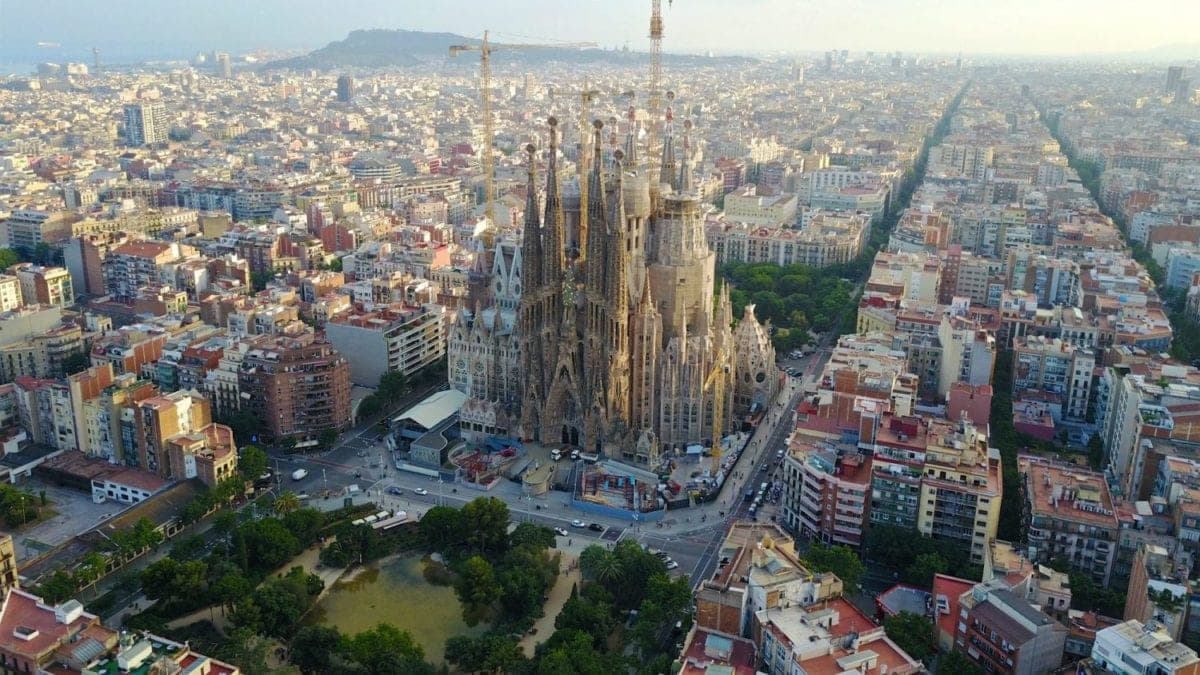 Spain is just the latest country across the continent to prepare to throw open its borders as the rest of European Union pushes forward with a reopening plan. Spain joins Iceland, Greece, Croatia, and Italy – although Americans can currently only avoid quarantine in Italy by traveling on specific "COVID-tested" flights.
See the full list of where Americans can travel in Europe now!
What It's Like in Spain Now
Like the other countries that jumped at a chance to open their borders, Spain was hungry to bring back tourism – it makes up more than 12% of the country's economy.
While the situation in Spain has improved since its worst stretch of the pandemic, life isn't quite back to normal there yet. A six-month lockdown ended earlier in May, but nightly curfews remain in place starting at 11 p.m. Indoor dining is capped at 30% capacity, and dining is limited to just four per table.
And getting to Spain – or anywhere in Europe – won't be as easy as it was in 2019, as airlines' international schedules are still a shadow of their former selves. With Friday's news, we may see airlines like Delta, United, and American accelerate their plans to bring back nonstop flights to cities like Barcelona (BCN) and Madrid (MAD).
Delta is already operating daily flights to Madrid (MAD) from New York City (JFK). United said Friday it planned to resume flights from its Newark (EWR) hub to both Spanish cities in early July. Spanish flag carrier Iberia also has flights from several U.S. cities including New York and Chicago-O'Hare (ORD).

Read up on our favorite way to fly to Spain using points and miles!
While the options continue expanding for a trip abroad, international travel still has some speed bumps. Americans returning to the U.S. are still currently required to get a negative COVID-19 test no more than three days before their flight home – no matter their vaccination status.