A year to the day after the World Health Organization declared the coronavirus a global pandemic, travelers are gratefully ready to look ahead. As vaccinations ramp up and countries prepare to restart tourism, the light at the end of the tunnel is both nearer and brighter than it's ever been.
Maybe it's Stockholm Syndrome after a year largely stuck at home, but the last year hasn't been all bad for us travelers. Yes, the pandemic upended the entire airline and hospitality industry – and nearly all of our travel plans with it. But in that crisis, airlines, hotels, and travel companies have been forced to change in truly positive ways.
With any luck, some of these changes will stick around for good.
More Flexibility to Change Plans
If there's one silver lining to the pandemic, this is it.
For nearly a year, airlines and hotels have given travelers unprecedented flexibility to book travel risk-free, with free change and cancellation policies. It was a smart way for both industries to combat the uncertainty clouding travel.
For airlines, that's meant you can lock in an insanely cheap flight now for travel later in 2021 or early 2022, then change it without a hefty fee or cancel it for a voucher. Hotels have gone even further, with refundable bookings across the board that can be canceled for free so long as you do so at least 24 hours before check-in. Even Airbnb has amped up its cancellation policies.
Long-term, major U.S. airlines like Delta, United, American, and Alaska are doing away with those pesky (and expensive) change fees altogether – at least on most fares. So long as you don't buy the cheapest basic economy fares, you'll be able to change or cancel your flights for a voucher going forward.

Of course, nothing is permanent in the world of airlines. These change fees could eventually come back: Airlines have a hard time saying no to any fee or surcharge that can net them hundreds of millions of dollars a year.
But for now, they're gone. And that's likely to be a boon for travelers for at least a few years, if not longer.
Refund Law Awareness
It was the defining issue of the 2020 travel year that wasn't: As airlines canceled thousands of flights last spring, they forced customers to fight to get their money back – money that they legally owed travelers.
The result was a massive game of tug-of-war between consumers and airlines. Case in point: Consumers filed more than 75,500 complaints seeking refunds from U.S. and foreign airlines in 2020, according to data from the Department of Transportation. In 2019, that number was less than 1,400. That's a 5,358% increase in one year. And that doesn't even include the countless number of people who didn't think to file a complaint.
There's nothing to celebrate about airlines breaking the law and pocketing the cash they legally owe to Americans. Some carriers like Air Canada are still doing it to this day. But look at it this way: That's potentially 75,000 travelers who now know their rights – plus hundreds of thousands more who saw the headlines and know the rules when the time comes.
We spent most of the spring and summer educating readers and travelers about their rights – when they're eligible for a refund, when they'd have to settle for a voucher, and why it may be worth waiting to cancel a flight to increase the odds of getting money back.
If an airline cancels your flight, they owe you a refund. If they change your flight times significantly, they owe you a refund. If they put you on a connecting flight after you booked nonstop, they owe you a refund. That's the law. 

The pandemic raised public awareness about consumer rights with airlines to an incredible scale. And that won't fade from the public's consciousness anytime soon.
More Cleaning on Planes, in Hotels
Empty middle seats on planes won't last forever, but additional cleaning might.
As other airlines backed away over the fall and winter, Delta is the only remaining carrier still blocking middle seats – and that could change starting in May.
Read more: Want more space on the plane? A guide to airlines blocking seats
But even then, every airline has stepped up how much – and how frequently . From electrostatic sprayers to fancy ultraviolet cleaning machines to just good, old-fashioned wipedowns, the pandemic has raised the bar for cleanliness on airplanes.
And that won't change anytime soon. Delta, for example, has created a new division of the company dedicated to cleaning and hired a chief health officer as it makes safety the cornerstone of its pandemic playbook.
Every airline has invested in cleaning equipment to a scale we've never seen. Customers care about cleanliness now more than ever, and airlines will be expected to deliver.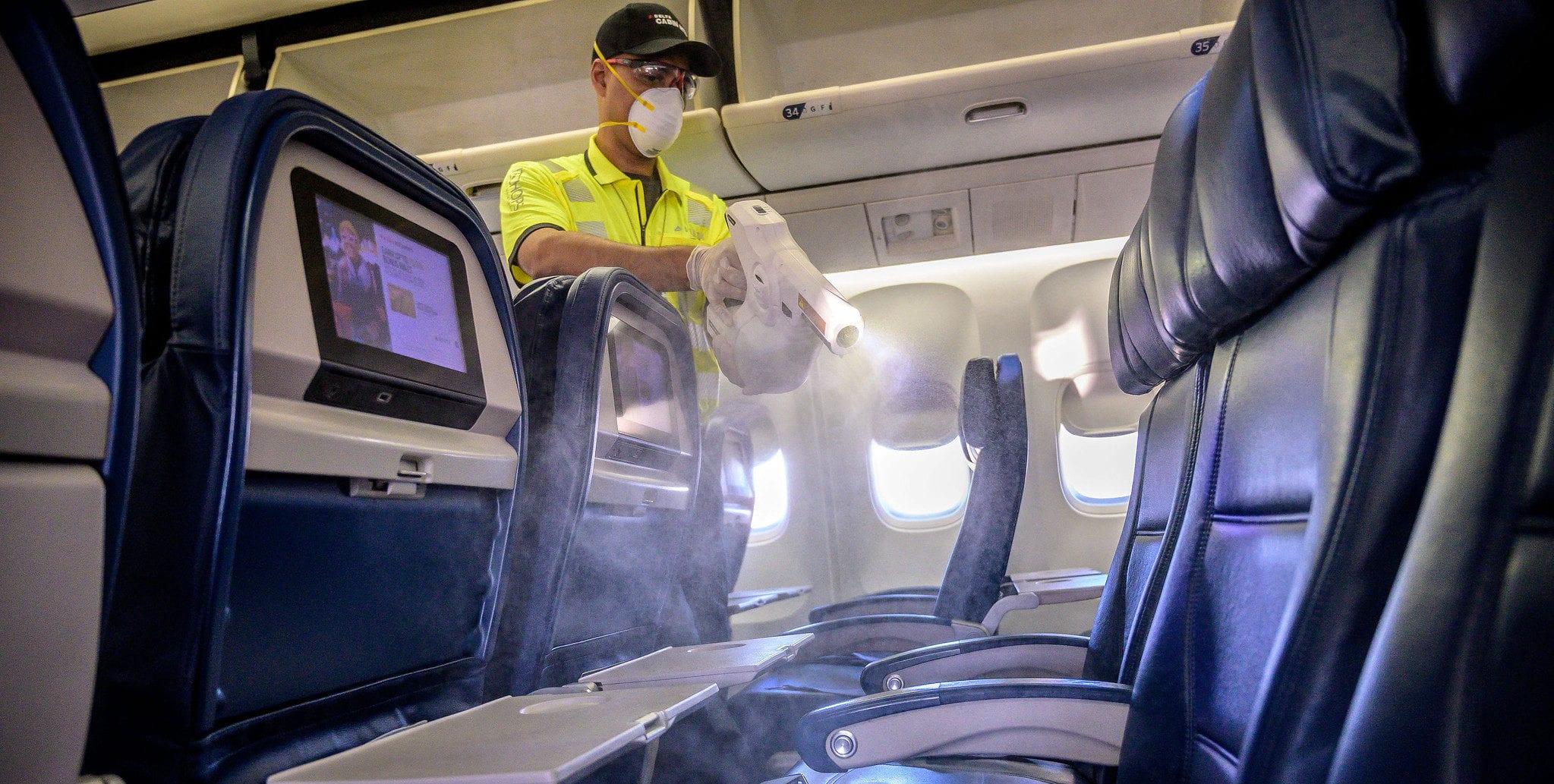 Airlines aren't alone in that regard. Hotels, too, have stepped up with enhanced cleaning procedures. You see it in packaged TV remotes and amenities, or in hotel room doors sealed to prove it has been cleaned.
This new emphasis on enhanced cleaning isn't going anywhere. And that's a good thing.
Airlines Need You
Major U.S. airlines have built their businesses around corporate travel. Business travelers who pay top-dollar for a seat up front (or a pricey last-minute ticket to a conference or meeting) are critical to airlines' bottom line.
Those travelers have all-but disappeared during the pandemic. There's no question corporate travelers will come back eventually as companies slowly and cautiously put employees back on planes. But how long will that take? And will it ever return to pre-COVID levels?
That much is unclear. But as airlines try to dig their way out of a crisis deeper than any other, they need you. They need the everyday traveler and adventure-seeker perhaps more than ever before.

That's why we've seen record-low fares through spring and into summer 2021 to the places travelers want to go: dirt-cheap domestic fares under $50 roundtrip, flights to Hawaii under $300, and trips to the U.S. Virgin Islands for half-off or more. That's why airlines are launching flights to fun new places like Glacier National Park and Jackson Hole, Wyoming. And that's why we're bullish on the future of cheap flights – even if prices can't stay at these rock-bottom lows forever.
Exactly what this means in the long-term, and how long it lasts, is anyone's guess. But leisure travelers will be in the driver's seat for at least a little while longer.
Bottom Line
It's been a terrible, horrible, no-good, very bad year for travel. But finally, things are looking up. And some of these changes – which likely wouldn't have happened if not for the pandemic – are truly for the better.