More than 16 passport centers and agencies have reopened nationwide, allowing new passport applications and renewals to proceed. But for now, that work is likely to still move slowly.
The U.S. government shut down most passport services in mid-March due to coronavirus, only processing passport applications for urgent or "life-or-death emergencies." That shutdown led to a massive backlog of more than 1.6 million unprocessed applications.
Passport centers started a phased reopening last month, with three phases building up to a full-scale restart of accepting and processing applications. As of this week, 12 passport centers and agencies are in a phase 1 reopening, while another four centers are now in phase 2.
See the full list of passport agencies and centers that are currently open on the U.S. State Department's website.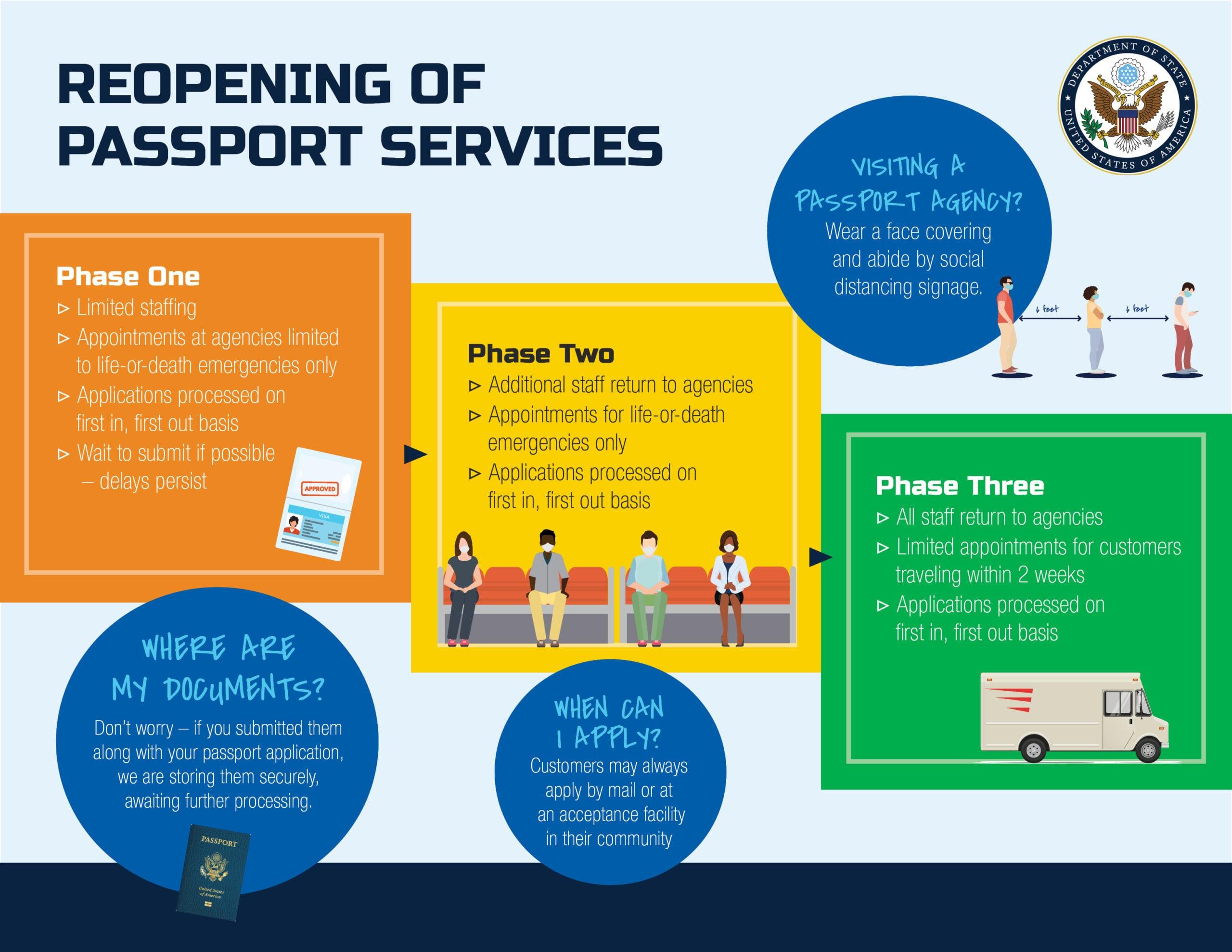 No matter what passport agency is near you, in-person appointments are still restricted to people with life-and-death emergencies or traveling within 72 hours. You can always submit an application for a new passport or renewal by mail – just beware that it may take a while as agencies process applications on a first-come, first-serve basis.
Expedited passport service won't resume until passport agencies enter phase 3.
But the phased-in return to work has allowed the State Department to slowly chip away at the backlog of pending applications. In the final week of June, the department reported 1.5 million applications in waiting – a slight decrease. The number of passport applications processed has increased in each of the last few weeks.
Bottom Line
If you've been waiting on a passport application or renewal, there's good news on the horizon. As more passport centers and agencies return to normal work nationwide, it should get much faster to get your new passport back.
Just don't count on a quick turnaround anytime soon.